The Benefits of IMG Academy's Post-Graduate Program for Your Student-Athlete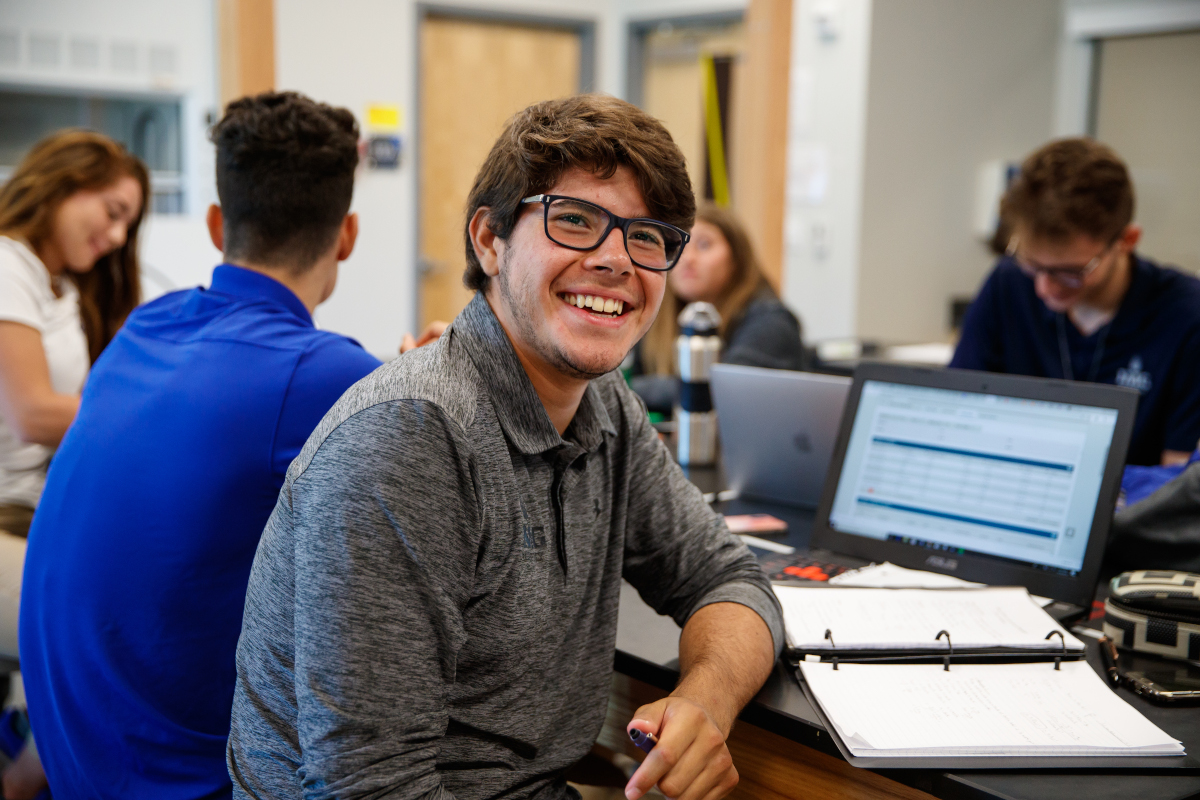 IMG Academy is not only home to one of the best boarding schools for athletes who aspire to play college or professional sports, but we also offer a valuable post-graduate program that can help your student-athlete gain even more of an edge in achieving their goals. Also known as a gap year after high school, our post-graduate program is a great way for student-athletes to prepare for the challenge of college. Joseph Kukets, Post-Graduate Coordinator at IMG Academy, explains, "Our Post Graduate program is a special chance for recent high school graduates to add another year of academic and athletic/physical maturity at a time in their lives when it is most beneficial. Any student-athlete looking to invest their time into a post-graduate year will be adding more ammunition to their academic and athletic profile to give themselves a leg up in an already competitive college admission arena." 
There are many benefits to taking a gap year between high school and college and participating in one of IMG Academy's post-graduate programs:
Prepare for College Life: Taking a year off between high school and college will help your child fine-tune characteristics such as maturity, time management, and overall independence, all of which will make a student-athlete more successful in college. Student-athletes who attend IMG Academy's post-graduate program learn how to balance academic, athletic, and personal responsibilities while living away from the normalcies of home.
Enhanced Academic Standard: IMG Academy offers different options to allow student-athletes to begin collegiate coursework, improve transcripts, and/or improve their SAT/ACT scores.
High School Year: IMG Academy's High School Year post-graduate program is designed for student-athletes who want to improve their academic profile while continuing their athletic development before they enroll in college. Student-athletes will participate in an academically challenging course schedule that includes honors and advanced placement classes, while also receiving SAT and ACT tutoring to improve test results. This program is available to international students who have an F-1 student visa and is the preferred option for student-athletes who want to attend a prestigious academic university. If previous NCAA standards were met at graduation, the student can use one course from this program for NCAA eligibility.


International Post-Grad High School: International students can immerse themselves in the United States educational system by taking four high school classes. These classes can include English, math, science, and social science/history to prepare the student for classes they will take in college. These classes will bolster the student-athletes' academic profile and demonstrate to potential American colleges and universities that the student is able to successfully complete the coursework. During this school year, the student-athlete is able to participate in prep courses for the SAT and ACT and the TOEFL exam as needed. These students can also take advantage of our English language classes to prepare for their college courses.


University Year: Student-athletes can enhance their overall academic profile and athletic ability without hindering their NCAA eligibility with IMG Academy's University Year post-graduate program. Your child can receive college credit by enrolling in courses through our partnership with the University of South Florida, and all courses offered are easily transferred and satisfy the requirements at most U.S. colleges and universities. Enrollment in this program includes subject-specific tutors, bi-monthly meetings with a post-graduate coordinator, and a college advisor, as well as SAT and ACT preparation.


English as a Second Language (ESL): Student-athletes who are transitioning into American culture and the U.S. education system can benefit from IMG Academy's ESL post-graduate program. Because our academy hosts one of the world's most diverse campuses with attendees from more than 80 countries, we are the ideal location for student-athletes who want to improve academic reading and writing in English and prepare for their TOEFL exam. 
Sport-Specific Training: There is a reason why the best athletes in the world train at IMG Academy! Student-athletes who attend one of our post-graduate programs are able to train and compete at the highest level, led by expert coaches who are former collegiate and professional players and coaches. Post-graduate program attendees will receive daily sport-specific instruction that helps them refine their skill set for the next level.
Attract Top Universities: IMG Academy attracts coaches and scouts from the top collegiate athletic programs all year long. By participating in one of our post-graduate programs, student-athletes have more opportunities to be seen by representatives from many universities, giving them more opportunities to get noticed. Our post-graduate programs also give student-athletes a second chance at the college admissions process, with individualized faculty and counselors who are dedicated to finding them the right school. We take a very active role in helping each student-athlete develop a personal roadmap that sets realistic goals about their future, educating and mentoring each attendee and their family about college exam preparation, athletic recruiting, and NCAA compliance.
Athletic and Personal Development: Our post-graduate programs provide your student-athlete with the means to undergo a complete personal evolution! Our revolutionary training curriculum addresses all aspects of their athletic and personal growth, including guidance from performance specialists, nutritionists, and mental conditioning coaches. Student-athletes at IMG Academy's post graduate programs improve their overall strength, sport-specific functional movement, personal character, leadership skills, and more.
When you and your child sit down to plan out their path from high school to college and possibly on to professional sports, don't forget to discuss the option of a post-graduate program. Not only does IMG Academy offer one of the best boarding schools for athletes, but our post-graduate options can also give student-athletes an additional edge that helps them succeed. Participation in a post-graduation year will not affect a student-athlete's NCAA eligibility, as long as they follow IMG Academy's guidelines.
If you would like to learn more about IMG Academy's post-graduate programs, visit our post-graduate program page or fill out the form below and we will contact you. 
Contact Us & Learn More
Request
Consultation
Provide your contact information and one of our experienced advisors will help you select the right program.
By clicking Submit you agree to and have read our privacy policy: Privacy Policy
I am interested in:
Select one option below