IMG Academy Names Mike Vollmar Director of Football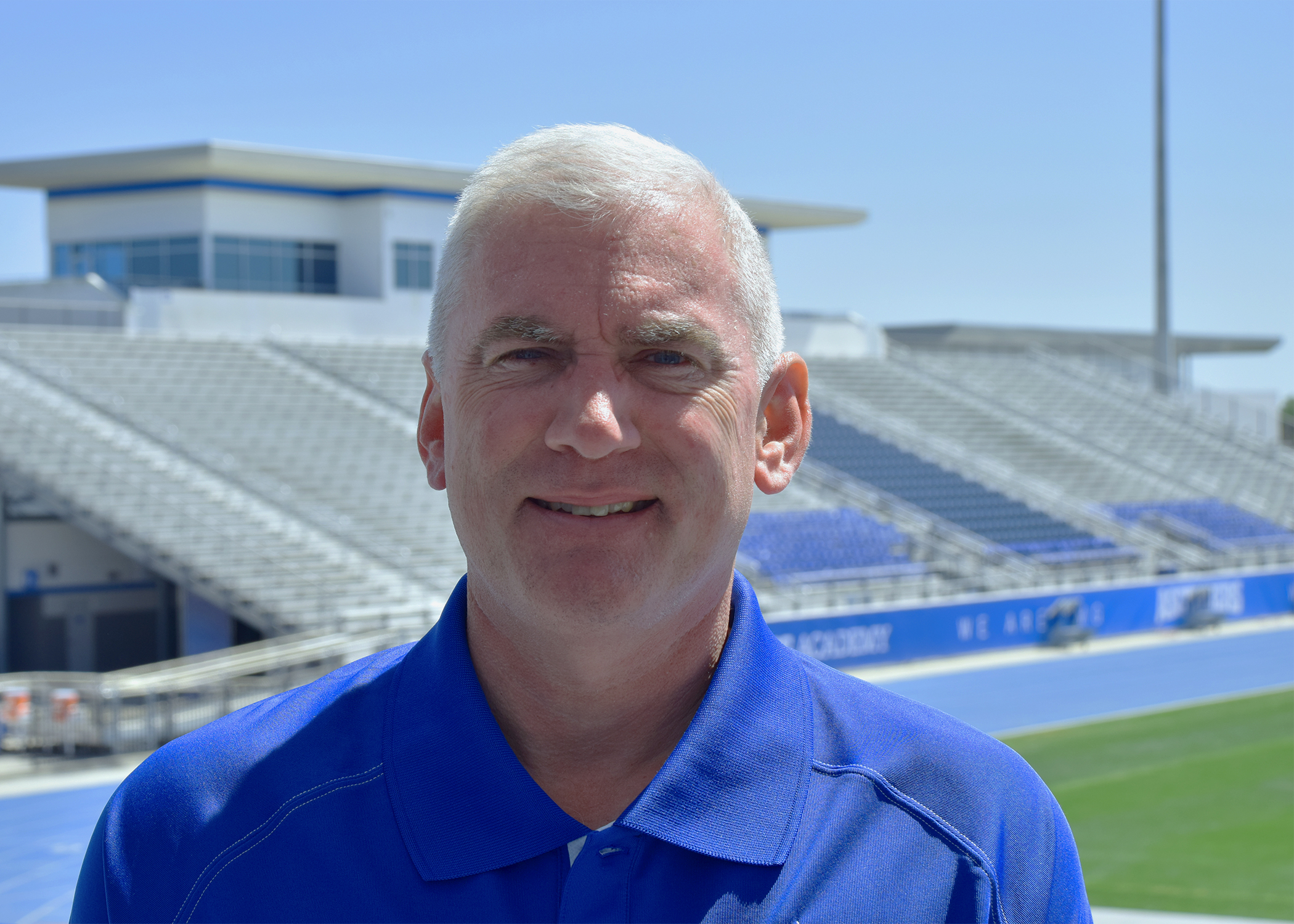 IMG Academy announced Mike Vollmar, a college athletics executive with nearly 30 years of administrative experience, as its new Director of Football. Vollmar most recently served as the University of Tennessee's senior associate athletic director for football administration from 2013 to the spring of 2017. Over the course of his career, he has been a part of 20 bowl games while helping his teams to four conference titles and a national championship.
As Director of Football, Vollmar will oversee all aspects of IMG Academy's football program including boarding school, camps, visiting team training and events.
"I'm thrilled to have this opportunity and to once again lead alongside an outstanding staff of coaches and leadership team," said Vollmar. "This program has achieved so much in a short amount of time, and I know great things are still to come. I look forward to bringing my experiences to assisting these young men in achieving their goals and to taking the program to new heights."
"Mike's leadership experience at the highest level of collegiate athletics will be invaluable as our program continues to elevate and grow," said Scott Dean, IMG Academy Vice President and Director of Athletics. "He has a proven track record of leading some of the most successful programs in the country, and we know he will have an immediate impact on our football program. We look forward to seeing the program progress under his direction and continue a tradition of excellence on and off the field."
Prior to Tennessee, Vollmar spent two years (2011-12) as the associate athletic director for football at the University of Michigan where he helped guide the Wolverines to back-to-back bowl appearances including a 2011 BCS Sugar Bowl Championship. He was also involved in the planning and design of the $9 million renovation of Schembechler Hall.
He also spent three seasons (2008-10) at the University of Alabama where he was associate athletic director for football and oversaw the program for Nick Saban during a time in which the Crimson Tide went 36-5, won the 2009 BCS National Championship and SEC title and appeared in three consecutive bowl games. Prior to his time in Tuscaloosa, he worked as an assistant athletic director and director of football operations at Michigan State, overseeing all phases of the Spartan football program while also managing construction of a new $12 million football facility. Early in his career, he also held recruiting and administrative positions with Syracuse (1991-95) and Michigan (1988-90).
A 1988 Siena Heights University graduate with a degree in history, Vollmar was a pole vaulter for the Saints track and field team. He earned a master's degree in sport management from the United States Sports Academy in 1989, where he was named Alumnus of the Year in 2010.
Vollmar has been serving on the College Football Playoff Advisory Committee since 2014 and was a member of the Rose Bowl Advisory Committee from 2009-2017. He also serves as a trustee on the AFCA National Committee for Directors of Football Operations.
He and his wife, Tami, have a daughter, Bailey, who is a sophomore at Michigan State.