Student Athlete of the Week: Alex Anderson (Soccer) Senior Alex Anderson earns Student-Athlete of the week based on his efforts as a student, his enthusiasm for the Ascender community, and his dedication towards his commitments. Anderson joined the IMG Academy family four years ago and plans to graduate in 2018 with hopes of pursuing a degree in either Political Science, Economics, or Spanish. 
While his mother played college tennis, Anderson's path as a soccer player aligns with his father's, who competed as a collegiate athlete as well. He aspires to also compete in college and hopes to be a foreign policy adviser when he's older. 
Anderson enjoys going to class daily because he recognizes that his teachers really care about him as an individual. His favorite teacher, Mrs. Jaksetic, has been able to work with Anderson in class three times over his time in Bradenton.
"Alex has a positive attitude that is contagious in the classroom," Jaksetic said. "His motivation to understand every concept, his sense of humor, and the excellent questions he asks not only help him excel in academics, but these qualities help lift up the other students around him as well."
Upon enrolling at IMG Academy, Anderson believes that his perspective on the world has changed due to his immersion with so many international classmates and teammates. His favorite part of being an Ascender has been having the chance to connect with so many different people, and his favorite memory thus far has been winning IMG Cup.
Get to Know Alex:
Hometown: Dillon, Colorado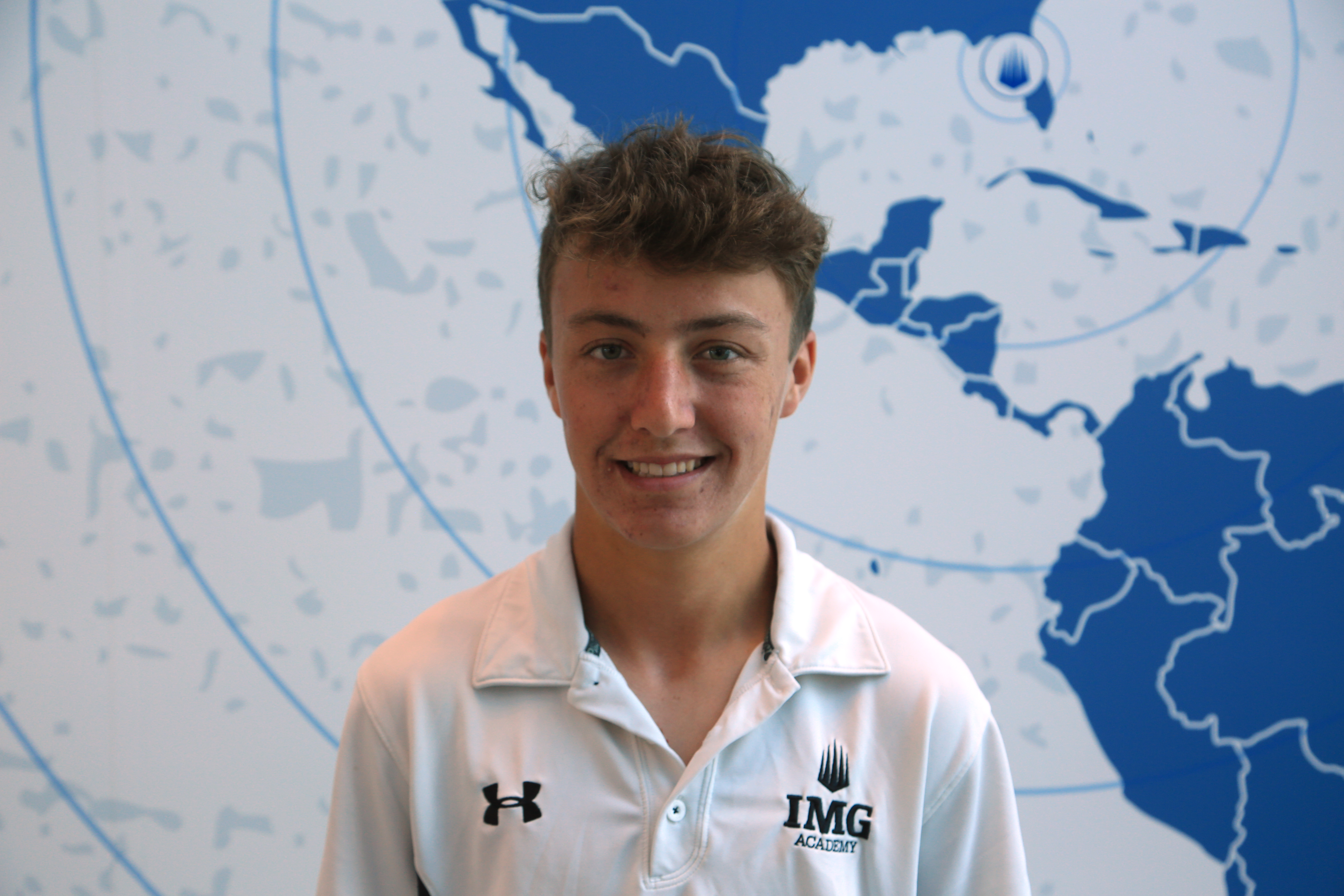 Parents: Elizabeth (mother) and Philip (father)
Years at IMG Academy: 4
GPA: 4.1
Best Advice Ever Received: "Success is the best form of revenge."
Biggest Influence/Role Model: "My parents because they taught about the value of hard work and respect for everyone."
Favorite Subject: English 
Student Clubs/Societies: National Honor Society, SAAC / Student Council, Student Activities, Student Ambassadors, Key Club, UNICEF, and Mock UN
Hobbies: Reading and going to the beach
Sports Role Model: "Wayne Rooney because he's a hard worker on the field."
Favorite Athlete/Sports Team: Manchester United
Favorite Singer/Band: Drake
Favorite Book: Harry Potter
Favorite Movie/TV Show: How I Met Your Mother
Favorite Actor/Actress: Johnny Depp
Favorite Food: Pasta with meat sauce
Favorite Restaurant: South Philly Cheesesteak
Coach: John Hall
Position: Outside Back
Years in Soccer: 13
Superstitions: None
Describe Yourself in One Word: Dedicated         
Editor's Note: IMG Academy features a "Student-Athlete of the Week" award while class is in session. Students are nominated based purely on academic achievements and are chosen by a committee of educators from our boarding school.