Student Athlete of the Week: Maya Haghighi (Girls Soccer)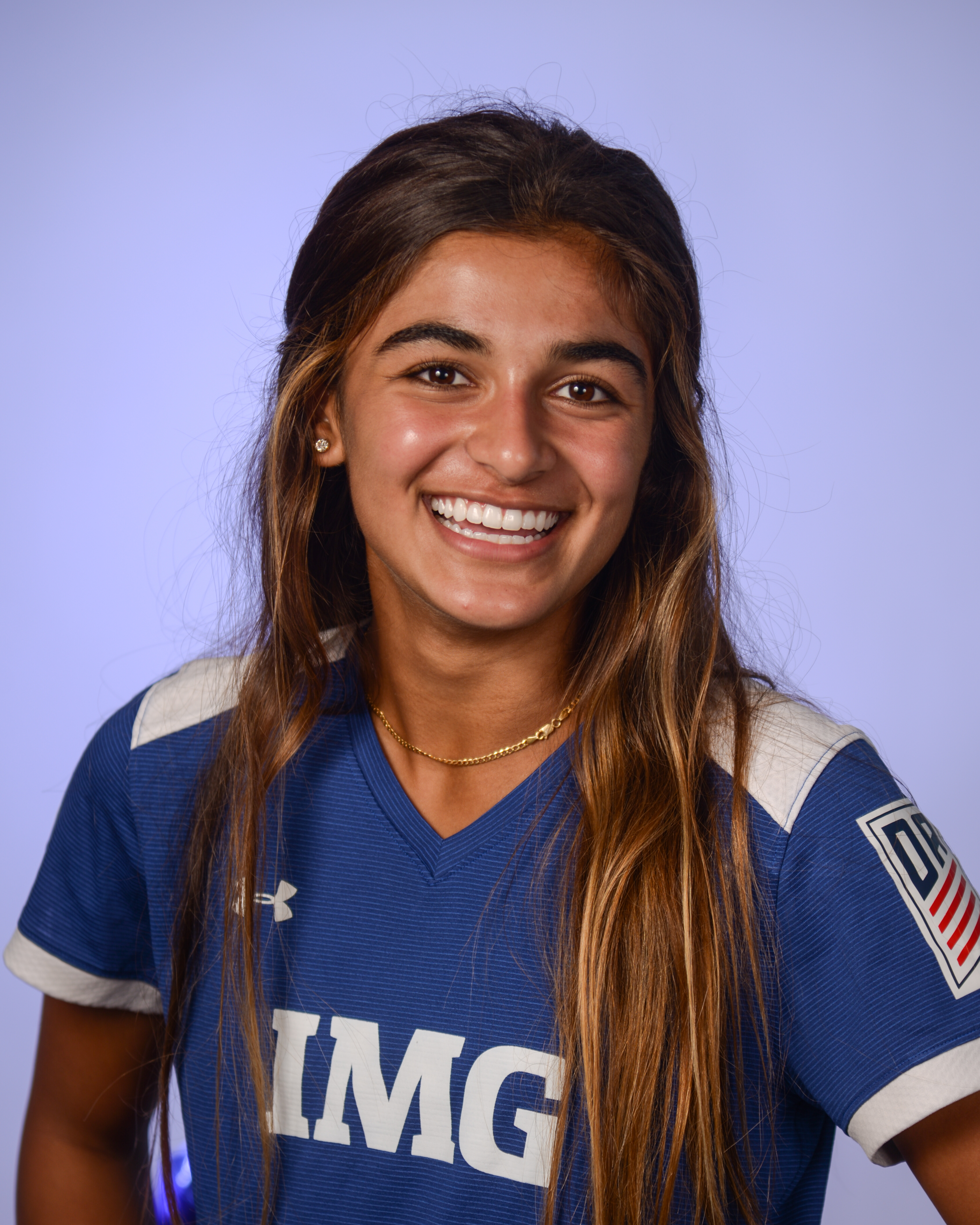 Maya Haghighi decided that IMG Academy would be the best fit for her to achieve her dreams, and, because of her efforts and determination to recover from knee surgery, she earns this week's Student Athlete of the Week. Haghighi came to IMG Academy for the competitive environment and because everything is all on one campus, and it's surely paying off.
As a brilliant student as well a soccer player, Haghighi realizes that IMG Academy has made her more responsible, yet she stills enjoying being around her friends and playing soccer often. 
Get to know Maya:
Hometown: Jacksonville, FL
How many years playing soccer: 10 years
Coach: Kim Dean
Position: Midfield
Hobbies outside of school: Watching Netflix
Favorite school subject: "Math because it's the easiest for me."
Favorite Teacher: Ms. Rivera
Student Clubs: National Honors Society
What do you want to study in college: International Business or Medicine
What do you want to be when you grow up: "Pro snowboarder or plastic surgeon because I can't snowboard."
Best Advice Received: "Stay positive."
Favorite TV Show: Gossip Girl
Favorite Food: Limes with salt
Favorite Restaurant: M Shack
Favorite Vacation Spot: Want to go to Austrailia
Favorite Type of Pet: Dog
Favorite athlete: Neymar (da Silva Santos Junior)
Most Challenging thing you've faced at IMG Academy: Surgery on my knee
Describe yourself in one word: Tired and Hungry (always)
What inspires you to work hard in school: My parents
Editor's Note: IMG Academy features a "Student-Athlete of the Week" award while class is in session. Students are nominated based purely on academic achievements and are chosen by a committee of educators from our boarding school.
See all of our previous Student Athletes of the Week here.