TENNIS: Kecmanovic dominates opponent in Sarasota Open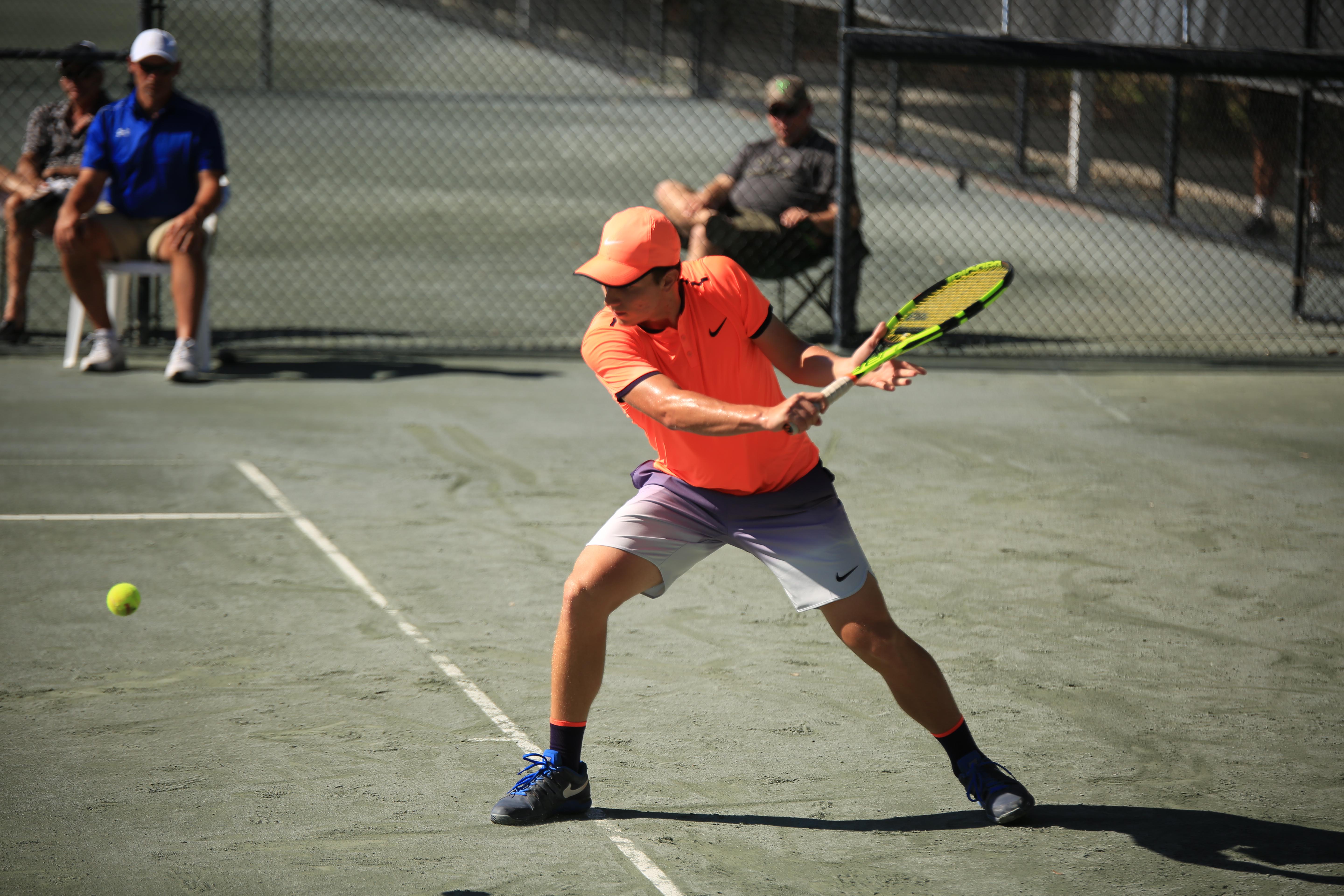 By Jim Brockman, Herald-Tribune Correspondent
Miomir Kecmanovic's learning curve appears to be accelerating at the speed of light.
It was just four months ago that the powerful 17-year-old became the first tennis player since 2011 to win both prestigious junior titles at the Eddie Herr and Orange Bowl tournaments in the same year.
After snaring his second straight Orange Bowl crown in Miami last December, Kecmanovic announced he was going to focus on the pro tennis circuit.
Following his performance in the first round of singles play Tuesday at the $100,000 Sarasota Open, you might wonder why he waited until the ripe old age of 17 before jumping from the juniors to the pros.
Kecmanovic absolutely destroyed last year's NCAA singles and doubles champion, Mckenzie McDonald, 6-1, 6-2, on the clay at the United Tennis Club and Academy, needing just 62 minutes to finish the job.
McDonald, 22, turned pro after winning both national titles while playing for the UCLA Bruins. But he was no match for the young player born in Belgrade, Serbia, to parents who are both oral surgeons.
McDonald defeated Kecmanovic the two times they previously faced each other on the court. Both of McDonald's victories came on hard courts.
"I knew that he wasn't as good on clay as he was on hard," Kecmanovic said. "That kind of makes the points longer. He likes to be offensive.
"I honestly didn't think it was going to be like this. I played very well today. I hardly missed a ball. I played great and I'm happy about that."
While McDonald finds himself in good company as an NCAA champion, it's no match for the roster of tennis Hall-of-Famers who have hoisted the Orange Bowl trophy as junior players. That list includes Bjorn Borg, Jim Courier, Ivan Lendl and John McEnroe.
"It's nice to know that I've won it twice," Kecmanovic said. "But at the end it doesn't really mean a lot in the pros. You still have to work hard, but it's nice to think about being part of that group some times."
Like Courier, Kecmanovic is a product of Bradenton's IMG Academy, which is literally just a couple of blocks down the street from the United Tennis Club and Academy. IMG also annually hosts the Eddie Herr tournament.
Kecmanovic began training at IMG in 2013 and still trains there.
"I've done a lot more physical fitness work," he said of his more recent workouts. "I've been working on fitness in practices more than I usually do. I think that has made a big difference.
"I'm being more aggressive and I think I've improved a lot in everything. I'm starting to believe more that I can do it on the pro level."
Kecmanovic also got a big boost by winning his first pro tournament this year in Sunrise, Fla. He also battled through the qualifier and won a first-round match at the Miami Open earlier this year.
It also helps your confidence when you receive a wild card invitation to a $250,000 tournament to be held in Istanbul, Turkey, which will be Kecmanovic's next competition following the Sarasota Open.
"It's nice to play at all the bigger events," he said. "It's been a very nice experience so far."
Play resumes today in second-round singles play on the James T. Driscoll Stadium Court when Denis Kudla (USA) takes on Ireland's James McGee at 10 a.m.
Click here to read the entire article from the Herald-Tribune.
Photo: Gabriel Saint Malo, IMG Academy