Twenty-five IMG Academy trainees on the clock for 2017 NFL Draft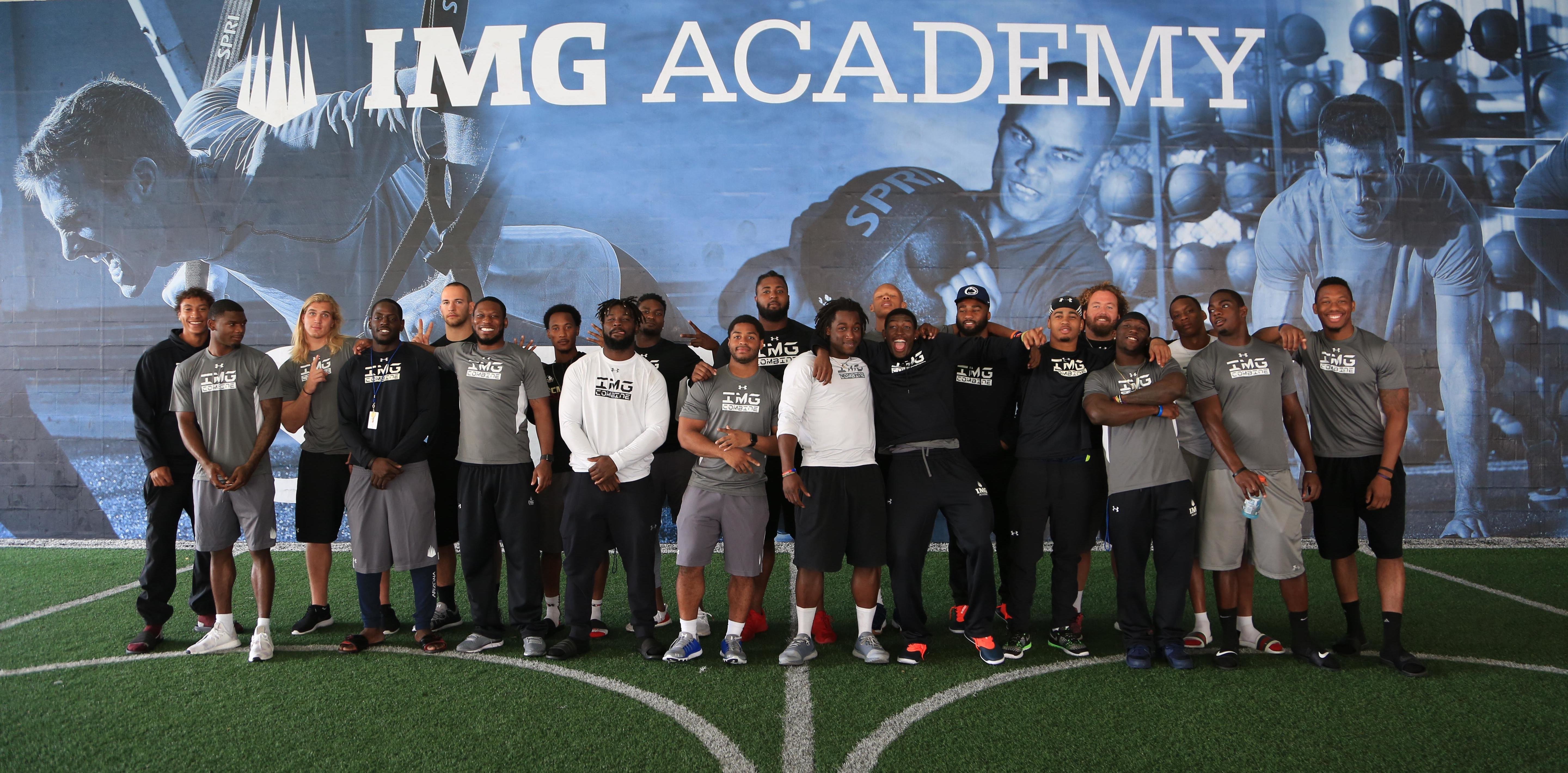 With the 2017 National Football League Draft set to get underway in Philadelphia, Pa., 25 IMG Academy trainees are among those looking to hear their names called. Each of them participated in the IMG Academy Pre-Combine/Draft Training program, working with IMG Academy's experienced team of coaches to maximize their development ahead of the NFL Combine and Pro Days to elevate their stock.
Players to train at IMG Academy ahead of the Draft include:
Josh Dobbs – QB – University of Tennessee
Travis Rudolph – WR – Florida State University
Josh Reynolds – WR – Texas A&M University
Stanley "Boom" Williams – RB – University of Kentucky
Alex Anzalone – LB – University of Florida
David Sharpe – OL – University of Florida
De'Veon Smith – RB – University of Michigan
Josh Carraway – OLB – Texas Christian University
Jhajuan Seals – WR – Oklahoma State University
Levern Jacobs – WR – University of Maryland
KD Cannon – WR – Baylor University
Tellas Jones – WR – University of Arizona
Kareem Hunt – RB – University of Toledo
Thor Miller – OL – McNeese State University
Travin Dural – WR – Louisiana State University
Germone Hopper – WR – Clemson University
Ray Taylor – RB – Tulsa University
Alonzo Moore – WR – University of Nebraska
Korren Kirven – OL – University of Alabama
A.J. Leggett –  S – University of West Georgia
Brandon Bell – LB – Pennsylvania State University
Austin Appleby – QB – University of Florida
Darius Hamilton – DE – Rutgers University
Josiah Price – TE – Michigan State University
Tre Sullivan – CB – Shepherd University
In addition to daily position-specific training by a team of former NFL players and coaches, participants receive education and training from leading experts in areas like strength training, speed training, mental toughness, vision training, media training/personal brand building, and sports nutrition.
Past participants of the IMG Academy Pre-Combine/Draft Program include the likes of QB Drew Brees (2001), QB Eli Manning (2004), QB Alex Smith (2005), QB Cam Newton (2011), QB Russell Wilson (2012), QB Kirk Cousins (2012), LB Luke Kuechly (2012), QB Ryan Tannehill (2012), OL Luke Joeckel (2013), S Eric Reid (2013), DT Sheldon Richardson (2013), WR DeAndre Hopkins (2013), QB Teddy Bridgewater (2014), LB C.J. Mosley (2014), OL Taylor Lewan (2014), LB Ryan Shazier (2014) and WR Devin Funchess (2015).
Photo: Gabriel Saint Malo, IMG Academy
by: Johnny Esfeller