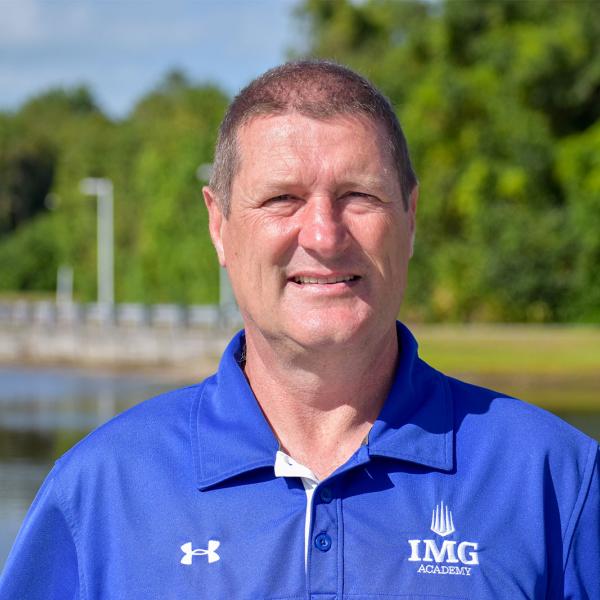 Don Cameron
Director of Soccer
With IMG Since: 2018
Hometown: Scotland
About Me
Don Cameron has been with IMG Academy since November of 2018. He was hired as the Technical Director and now serves as the Director of Soccer.
Don comes to IMG from Lonestar Soccer Club in Austin, Texas. Don was the Executive Director of Soccer from 2011-2018 and helped grow the club to 7500 players and 168 competitive soccer teams. During his tenure at Lonestar the club placed over 1000 players in collegiate soccer programs. Don also designed a club DNA, a player development philosophy, tactical periodization and curriculums for all the players at Lonestar. He implemented a professional development program for the 68 full time coaching staff to implement the player development program.
Don has successfully coached at national, professional and youth levels throughout the world. He was the head coach of the U15 ECNL National champions and has successfully led multiple teams to national, regional and state championships.
In addition to his soccer credentials, Don spent a career in the British Army and represented his country all over the world including Afghanistan. Don has a proven and tested leadership skill set and was awarded the Member of the British Empire Medal (MBE) from the Queen of England and the Meritorious Service Medals (MSM) from the US Military and the NATO Secretary General. He was awarded a commendation from the Canadian Land Forces Commander whilst serving in Afghanistan.
Coaching Licenses
UEFA A License
U.S. Soccer A License
U.S. Soccer National Youth License
Coaching Experience
Executive Director of Coaching Lonestar Soccer Club, 2009-2018
Technical Director of the Albion Hurricanes Futbol Club, 2006-2009
ODP Staff Coach Region II, 2005-2006
Technical Director Zimbabwe Womens National Team, 2000-2001
Coaching Achievements
As Executive Director of Soccer at Lonestar helped place over 1000 players in collegiate soccer programs Head Coach ECNL National U15 Champions 2011
Multiple ECNL Conference Champions
Multiple DA/ECNL regional and national championship appearances
Multiple State Champions
Heidelberg Varsity European Champions
Zimbabwe National Women's Team Semi-Finalist 2000 CAF Championships
Leadership Awards
MBE Medal Awarded from the Queen of England
Meritorious Service Medal Awarded by the US Military Secretary General
Meritorious Service Medal Awarded by the NATO Secretary General
Canada Land Forces Commanders Commendation
Afghanistan Service Medal