Home of the Boys #1 ITF Junior
---
Begin Your Journey Today!
Scroll Through Boys Tennis Program Details

About Our Program
IMG Academy's boys tennis program sets the standard by which all tennis academies around the world are measured and dates back over 40 years to Bollettieri Tennis. Our coaches, who have countless years of experience both coaching and playing at the collegiate and ATP level, customize individualized development plans and tournament schedules to set each athlete up for success. The size of the program allows for not only a dynamic and challenging setting, but also the most comprehensive atmosphere in which individuals always have another player above and below their level. We've trained or hosted 16 ATP/WTA #1 players in the world and helped more than 100 student-athletes commit to D1 colleges and universities. The resources on campus – technology, college placement, fitness, proactive regen and recovery, and internal competition – remain unrivaled around the globe. By creating a challenging environment that drives accountability, strength, and respect, the program focuses on making an impact on each individual to reach his best version as both a student and an athlete. With players who have developed from the camp level to those who entered the program as #1 in their state and even their country, the IMG Academy tennis program develops players seeking to play at their highest potential.

Program Accomplishments
Trained or hosted 16 ATP/WTA #1 players
Trained or hosted 32 men's players who have earned ATP top-10 rankings
Won 19 men's Grand Slam titles
Produced the highest-ranked Japanese player in the country's history (Kei Nishikori, #4)
Held the ITF boys #1 and #2 ranking in 2016 (Miomir Kecmanovic #1, Michael Mmoh #2)
ITF boys #1 ranking in 2017 (Kecmanovic)
100+ D1 commitments

Boys Tennis Methodology
From the time of admission to the day of graduation, student-athletes work with coaches, trainers and advisors to lay out their personalized path to success, inclusive of a tournament menu selection, college recruitment process, and an individual training plan. Players from around the world bring an unmatched intensity and drive to succeed, creating the utmost competitive atmosphere within the courts. Coaches work closely with each individual through their entire improvement process for a balanced and supportive culture. Fundamental instruction, internal UTR tournaments, on-court training, and personalized coaching results in steady growth throughout the year. Student-athletes utilize video analysis to review key elements of their games, and they also have access to off-court training programs developed solely for their specific skills. Each student-athlete trains with a coach who becomes his mentor and regularly communicates with families throughout the year. Coaches create a tournament schedule, inclusive of ITF, COSAT, USTA, and on-campus UTR tournament options, that aligns directly with each student-athlete's goals.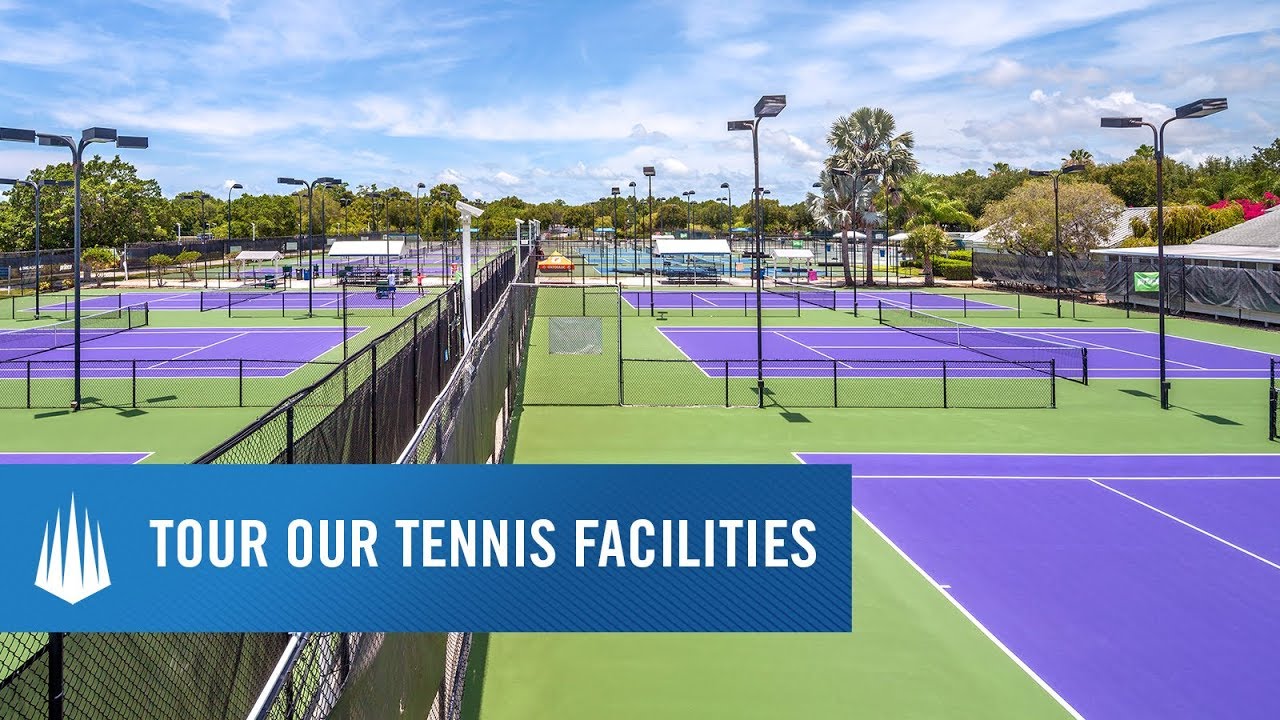 Technology, Training, and Facilities
Track your practice sessions to an entirely new level with the IMG Academy PlaySight court, fully equipped with a console, video analysis and shareable content. Evaluate your game through video replay and streaming, service speeds, statistical data, tactical review, and stroke analysis. With coaches who can review the instant feedback and statistics regarding ball trajectory, movement, speed, spin and more, Play Sight aligns student-athletes with another added piece of technology to enhance on-court training.
Student-athletes at IMG have access to over 50 tennis courts, including hard, clay, indoor and a PlaySight smart court, a tennis innovation center, two 10,000 square-foot weight rooms, a covered turf facility, the Performance and Sports Science Center, including the Mind Gym and vision lab, Yoga Studio, meeting and classrooms for match strategy and video review, and athletic training and recovery center, all maintained at a professional standard.

Next Level
IMG Academy's tennis program places thousands of aspiring players at all levels, including over 100 DI signees, many of whom have gone on to secure multiple NCAA titles and All-American honors. Student-athletes also hold top annual performances as ATP professionals. Notably, several players currently hold an ITF Top 50 ranking, and the program is home to many of the world's top ATP professionals and ITF juniors, including last year's #1 ITF junior male, Miomir Kecmanovic.
Recent notable IMG Academy ATP and Collegiate Players:
Kei Nishikori - 11 career ATP singles titles, career high #4 ranking
Tommy Haas - 15 career ATP singles titles, career high #2 ranking
Ryan Harrison - 2017 French Open Doubles Champion
Michael Venus - 2017 French Open Doubles Champion
Michael Mmoh - #2 career high ITF junior ranking; Top 150 ATP ranking
Marcos Baghdatis - Career high #8 ranking
Devin Britton ('09 - Youngest NCAA D1 Singles Champion) University of Mississippi
Mac Styslinger ('13 NCAA D1 Doubles Champion; 3 NCAA team championships - '13, '15, '16) University of Virginia
Gautham Mudireddy - Class of '17 Valedictorian; Mercer University

Academics
On-campus academic resources allow student-athletes to maintain their GPA while learning necessary skills, such as time management and organization, that set them apart at the next level. The College Placement and Planning department allows for College Advisors to take time with each student-athlete to cover NCAA rules and regulations, application processes, and even narrowing down a list of potential institutions. IMG Academy's extensive network and relationship with colleges around the country enables connections unlike any other preparatory school. Students who are in need of additional classroom assistance utilize the Learning Resource Center (LRC), which offers personalized academic guidance. Students may also take advantage of additional private tutoring for any school subject or for standardized test preparation, such as the SAT and ACT.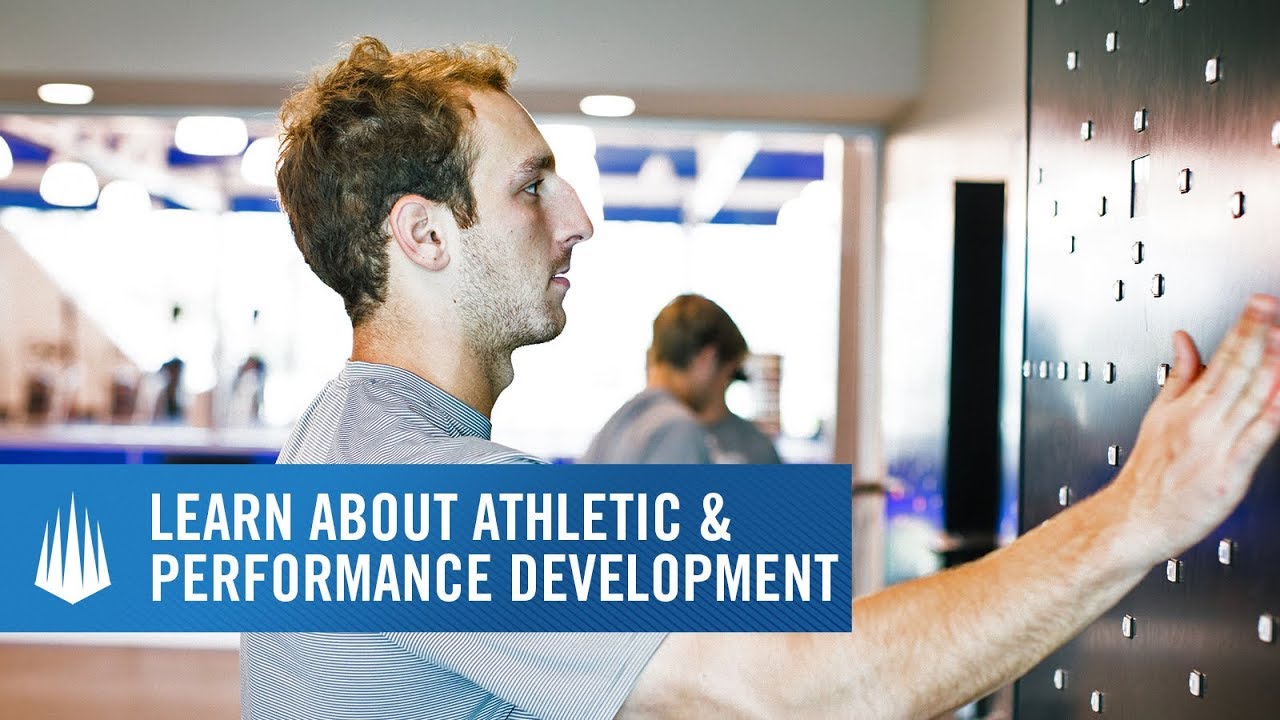 Athletic & Personal Development
Speed and agility, vision, and mental training give our tennis student-athletes an edge on the court, while nutrition, endurance, and strength training help them to outlast the competition. Vision training works with peripheral vision and reading the ball better. Mental conditioning leads to confidence and handling pressure situations. Sport-specific strength training results in building a strong core and allowing for power and explosiveness. Building Men of Character allows for individuals to learn about authority figures, respect, and societal challenges.

Excel as an Individual with Our Team
"We are training our students how to win and, more importantly, how to be better people. We are constantly raising our level, bringing in top juniors, and developing them into top ATP/WTA touring pros and successful collegiate competitors, which is a sign of a healthy program. With champions like Kei Nishikori on tour today, or Danielle Collins who won two of the last three NCAA singles national titles, you can see that the program is continuing to help players maximize their potential. We do have a big academy, but we still keep a small ratio of 4:1. We bring in additional coaches to accommodate our numbers and even offer 'special help,' or 1:1 programming. We pride ourselves on our size and believe it's a big positive because there is such diversity among the types of players, skill levels, and cultures you may encounter on the courts here."- Rohan Goetzke, Director of Tennis
What People Have to Say About Our Program:
"IMG Academy has made me mature not only on the court, but off the courts as well. I think it's the best place to train in the world."
"This summer, I spent 3.5 weeks at IMG, and it was a life changing event for me. My family and I live in Unteraegeri, Switzerland, but my mother grew up nearby in Sarasota. During my time at camp, the coaches gave me a lot of positive feedback. It is simply so professional, and they know what they are doing!! Due to my positive experience, I am enrolled to attend the Academy as a student-athlete as of January 2017!"
"We have been training here for 8 years, starting at the age of 6. This is our home. If we had to do it all over again, we definitely would follow the same footsteps!"
What's Happening In Tennis