Loren Seagrave talks Ryan Tannehill
March 30, 2012
by: Benjamin Fite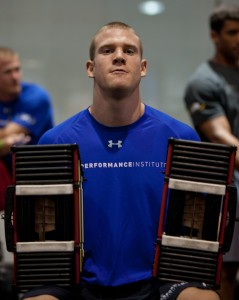 Ryan Tannehill, quarterback out of Texas A&M started his college football career as a wide receiver and finished that same career starting 19 games at the quarterback position for the Aggies. In preparation for the upcoming NFL Draft, Tannehill submerged himself on to the 450 plus acre campus at IMG Academy. Rehabbing his foot injury, a broken 5th metatarsal Tennehill has had a speedy recovery resuming his football training with minimal time missed.
Tannehill has worked closely with former Heisman Trophy winner Coach Chris Weinke, improving his quarterback skill set and has worked on his speed and agility with Coach Loren Seagrave the Director of Speed and Movement at IMGAcademies. IMG Academy is a one stop shop for the professional athlete; Tennehill's extensive rehab included time in a hyperbaric chamber, time on the power plate while continuing to develop his upper body strength.
Tannehill impressed at his recent pro day in which IMG Academy football program Director Chris Weinke scripted along with Coach Loren Seagrave being in attendace.
03.29.12 Loren Seagrave PT 2 - Tannehill
Coach Seagrave on Tannehill during a recent Sirius Radio interview:
"Ryan is a great guy, really a quite leader, he has so much confidence and I got a chance to watch the walk through. Some of the guys he was familiar with and some hewasn't, watching him interact keeping those guys positive and keeping the momentum moving forward was impressive. His leadership ability in addition to him being very gifted physically makes him a great NFL prospect."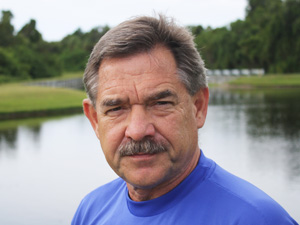 Coach Seagrave is very impressed with Tennehill's work ethic and perseverance. Tannehill on his pro day showed he was able to pivot, roll out and throw on the run very accurately. Tannehill surprised many with his 40 yard dash time coming in the 4.5's, silencing any doubts about his foot not being healed. Seagrave has been working with Tannehill over the past two months reprogramming his nervous system in reference to his running technique.
Said Coach Seagrave on his training techniques:
"Our Primary job is to teach players to reprogram their nervous system to increase running efficiency. We are teaching them to save 100th of a second on the force application into the ground and 100th of a second as they recover that leg through the air, with 19 to 20 steps in the 40 yard dash that can add up to two tenths of a second. "
Scouts were so impressed with Tannehill's time they did not request to see a second attempt on the 40 yard dash. Tannehill has most certainly improved his draft stock with his pro day performance, he is expected to be a high first round draft selection and silenced any critiques about his foot not being healed.