Accelerated tennis program challenges, pays off for rec player
April 06, 2009
by: Dan Tierney
Jamie Yieh of East Brunswick, NJ, spent a productive week training at the Nick Bollettieri Tennis Academy. Here's what he had to say about his experience...
"Why pick the Bollettieri Tennis Academy? Because you deserve only the best! It's truly like a 'higher education' college aspect of learning the game.
"If you really want to learn and challenge yourself, then take the five-day accelerated tennis training program. You'll gain experience and confidence with an incredible staff led by Bob Davis and Roger Blackburn. The coaches and staff are experienced, professional, respectful and always showcase high quality.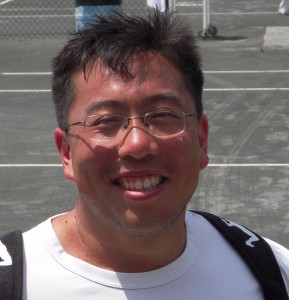 "A player get the tools, techniques and tactics for all parts of the tennis game, but also receives reinforcement through tough/fun drills, game-style scenarios, open discussions and individual time with each of the coaches. Then, there is the video analysis which further gives you a new perspective of viewing your game.
"There is a new learning aspect and sessions every day to refine areas of interest and increase motivation. Every moment that I could, I was literally trying to take notes. During the last days, I thought I might not make it, but the mere thought of pushing myself to learn more and experience more of the Tennis Academy was the adrenaline that I needed. Simply Amazing!
"Again, there is an atmosphere and buzz at the Bollettieri Tennis Academy that is unlike anywhere else that I've been. I know that I am looking forward to the next time. But, for now, I know that I have invested in something long term for myself that was completely worth it. And, I am even more confident of my game through the backing of the incredible Bollettieri Tennis Academy experience."