Inside Scoop: Sabine Lisicki, IMG Academy Athletic & Personal Development programsAthlete, wins first title at Family Circle Cup in Charleston
April 22, 2009
by: IMG Performance Institute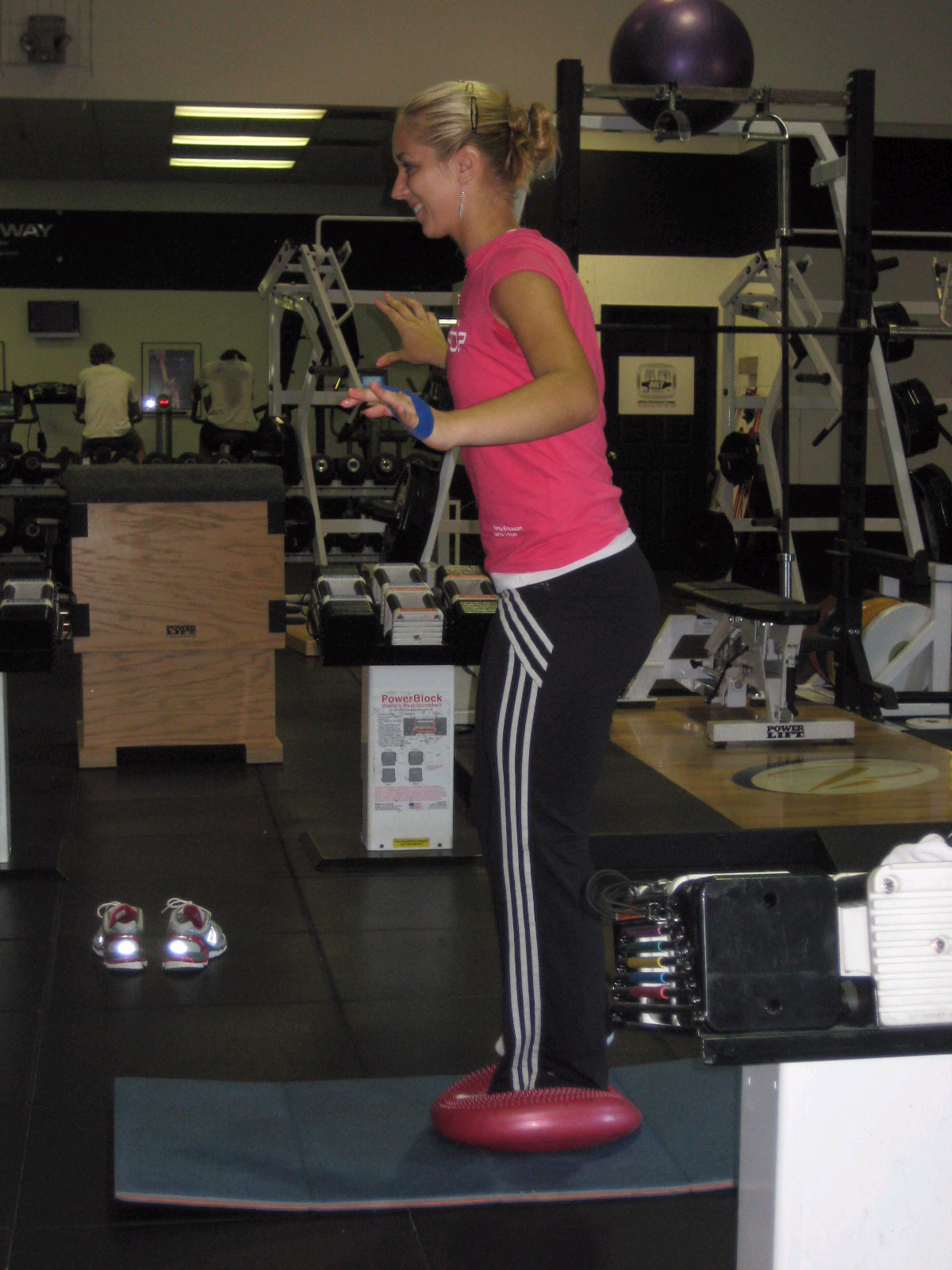 Nineteen-year-old Sabine Lisicki, who is coached by her dad Richard and trains with IMG Academy Athletic & Personal Development programsPerformance Specialists Dave Langworthy (Physical Conditioning) and Angus Mugford (Mental Conditioning), is know for her powerful game and tenacious ability to fight.
This proved to be true as she made history winning the Family Circle Cup as the lowest ranked player (63rd) ever to do so. On Sunday, Lisicki defeated Caroline Wozniacki 6-2, 6-4 capturing her first title and one of the Premier WTA Events. Lisicki stunned Venus Williams earlier in the week in straight sets and consistently had serves at 120 mph throughout the tournament. "Good things come when you work hard," Langworthy said. "If you know her at all, you know she will not be denied."
Here is what Mental Conditioning Coach Angus Mugford had to say about her preparedness and performance:
"Sabine lost in the first round at Indian Wells and the second-round of the Sony Ericsson, but worked really hard at staying positive and confident based on her preparation and belief in doing things the right way. Clearly, beating Venus Williams in the way she did was a huge boost to her confidence. But what is really helping is her self-belief iand in her preparation. She's got great confidence in her movement, because she's working tremendously hard on her physical conditioning and on the court. Her focus was on her 'controllables' and as she said in her pre-match interview with Pam Shriver, 'I'm going to enjoy the battle, fight one point at a time and play my game.'"
It's one thing to say "Be positive!", but it's another to really work on it. Setting goals for everyday, being clear with your mindset and how you talk to yourself on and off the court are fundamentals of mental conditioning. There's a great deal going on between points in professional tennis. You could see the excitement got the better of her in closing the match where she rushed through some key points. It's important for a player not to beat themselves up for making errors in this situation, but to take a step back, breath and clear the mind. Sabine did a great job of being aware of this, not panicking, staying focused in the moment and the point at hand. This comes with practice and you could see the pure joy and happiness afterwards.
One of the great things about Sabine is her desire to get better every day. She has a tremendous work ethic and loves to compete. These ingredients have helped her thrive with both Bollettieri Tennis and the Performance Institute."
To watch a video of her win, click here:
http://web0.1a-7239.antagus.de/WTA/VOD_NEW/index.php?videoid=736&mode=1&from=0&co=true