Six Leadbetter golfers sign National Letters of Intent!
November 13, 2009
by: The Leadblogger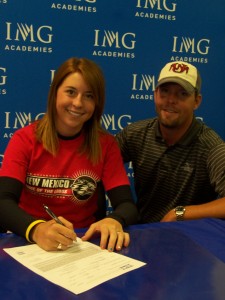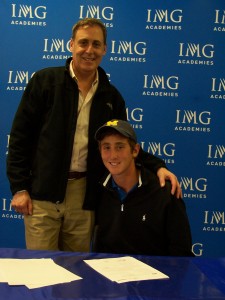 Congratulations go out to our six Leadbetter golfers who all signed National Letters of Intent to play collegiate golf yesterday!
Sophie Hayashi (In her 2nd year at IMG)- Indiana University
Matt Felsenfeld (In his 3rd year at IMG)- Michigan
Sammi Stevens (In her 1st year at IMG)- University of New Mexico
Danielle Pinder (In her 1st year at IMG) - Richmond University
Christina Miller (In her 7th year at IMG) - University of Mississippi
Seiji Liu (In his 3rd year at IMG) - Harvard
These six golfers, joined 9 other IMG students (from baseball, basketball and gymnastics) on Thursday in an unofficial signing party on the IMG campus.
On behalf of all the golf coaches - we say, Well Done to you all!