IMG Academy Leadbetter golf program golfers dominate at Champions Gate!
December 01, 2009
by: The Leadblogger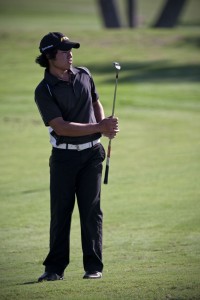 IMG Academy Leadbetter golf program golfers traveled a couple hours NE to compete in the FCWT Champions Gate Challenge held over Thanksgiving weekend. The three day event was held on the International Course at the Champions Gate resort in Orlando, FL.
The weekend was successful for many IMG golfers as the academy swept all three divisions!
Tanapol "Petch" Vattanapisit of Thailand won in a playoff on Sunday over Chase Thurston of Ontario, Canada. Petch opened the Champions Gate event with a78, then followed that with a 2-under par 70 on Saturday. On Sunday, Petch carded a3-under 69 to force a playoff with Chase (who had led the event from day one). Both players made par on the first hole of the playoff, but on # 11, Petch made his par, while Chase's par putt lipped out. Fellow IMG golfer, Alasdair MacLennan of Scotland carded a final round of 1-under par 71 to move into 3rd place.
Prem "Ben" Samritpricha, Zheng "James" Liang and Diogo Almeida from IMG Academy also finished in the Top 10 of this Golfweek ranked event. Ben finished in 6th place with rounds of 76-73-75 while James and Diogo finished in 10th place with a 10-over par, 226 total.
In the boys 13-15 division, Leadbetter Golfer, Meechai Padungsiriseth of Bangkok won the 3-day event with a 2 over par total. Meechai fired a 75 on day one and started the 2nd round in 5th place, but after a 1-under par 71 on Saturday enabled him to began Sunday's final round with a one stroke advantage over two other golfers. Meechai's final round of 72 was enough to win by two and capture the title.
Richard Zhang finished in 5th place, five shots behind Meechai, with rounds 77-75-71.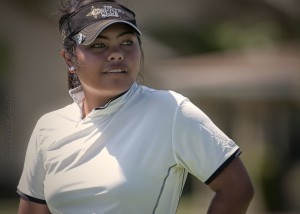 The IMG girls also made it a very interesting few days in the girls 13-18 division. Each day a different IMG golfer held the lead. Hally Leadbetter was the round one leader, followed by Ai Miyazawa of Japan who took over the lead on Saturday with a round of even par 72, but it was Dottie Ardina who came from behind for the win after her final round 70 on Sunday.
This was Dottie's second win of the season - as she won the Naples event two weeks ago.
First year IMG golfers, Christina McQuistion of Italy and Ai Miyazawa finished in a tie for 2nd while Liteng "Allie" Wang and Hally Leadbetter rounded out the top 5 finishers in the girls division.
Congratulations to you all on your great play over the Thanksgiving weekend!
For complete results check out the FCWT website at www.fcwtgolf.com