JOIN IMG Academy soccer program AT THE 2011 NSCAA CONVENTION
January 12, 2011
by: IMGSoccer1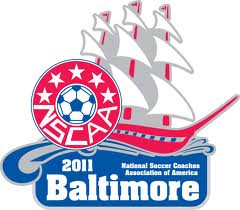 The 2011 National Soccer Coaches Association of America (NSCAA) Convention takes place this week (Jan. 12-16) in Baltimore, MD.
There are plenty of opportunities to meet IMG Academy soccer program staff at our booth in the Exhibit Hall (#2405) I to discuss and apply for all IMG Cup events and IMG Academy soccer program team training programs. We look forward to seeing you in Baltimore!
IMG CUP-INVITATIONAL TOURNAMENT 2011
Now accepting applications and teams!
GIRLS TOURNAMENT APRIL 22ND - 24TH, 2011
32 teams | Elite Competition I Superior Facilities International Teams I College Coaches
BOYS TOURNAMENT DECEMBER 9TH - 11TH, 2011
40 teams | Elite Competition I Super Facilities International Teams | College Coaches
For more information visit www.imgsoccercup.com or to apply contact Adam Gee at adam.gee@imgworld.com or 941.752.2675.