IMG Academy tennis students have success at Florida State Championships, ITF Grade 3 tournament
June 20, 2012
by: Kristin Oliver
IMG Academy tennis students, Grayson Goldin and Whitney Osuigwe, excelled at the the 64th USTA Florida Bobby Curtis Junior State Championships held in Daytona Beach and Altamonte Springs, June 9-14. The tournament is the annual top junior singles event in Florida for age groups 18-10s. The prestigious event is also recognized for its talented field, showcasing some of the nation's best players. Both IMG students were finalists in their age division.
Goldin reached the final of the boy's 18s where he was defeated 6-4, 6-2 by Dominic Cotrone. Goldin's performance helped him to become No. 10 on this week's boy's 18s Florida Section Endorsement List.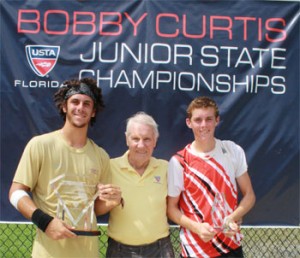 Osuigwe also reached the final of her division before falling 3-6, 3-6 to third-seed Sophia Edwards in the girl's 12s championship match.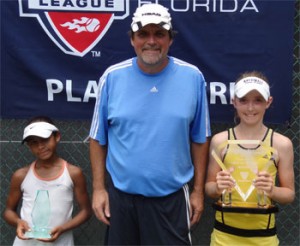 Also having great results recently is IMG Academy tennis student, Michael Mmoh, who reached the quarterfinals of singles and doubles at The Youth of the Capital Grade 3 ITF tournament held in Kazakhstan, June 11-16. This result skyrocketed the 14-year-old's ITF Junior World Ranking 91 spots to a career high No. 311 this week.