Christopher Sewing and Isabelle Sullivan, IMG Academy Soccer Athletes of the Week Aug. 13-17
September 07, 2012
by: Dan Tierney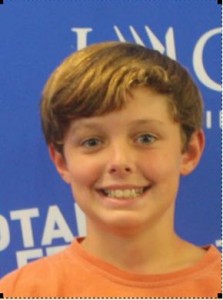 Every week at least one athlete from each sport will earn the Gatorade Standout Award€/IMG Academy Athlete of the Week for displaying Heart, Hustle and Soul, and exhibiting a true desire to reach their true athletic potential.
The IMG Academy fall soccer camp winners of theGatorade "G" Standout Award/IMG Academy Athletes of the Week Award are...
Christopher Sewing and Isabelle Sullivan
Age:
Christopher: 11
Isabelle: 10
Hometown:
Chritopher: St. Louis, MO
Isabelle: Armonk, NY
Favorite Athlete:
Christopher: Robin Van Persie
Isabelle: Mia Hamm
Favorite Team:
Christopher: Barcelona
Isabelle: Chelsea
Best Advice Received: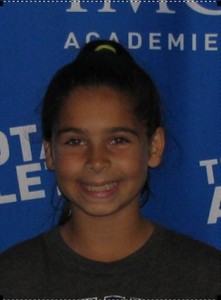 Christopher: "Never give up"
Isabelle: "Follow your dreams"
Biggest Accomplishment:
Christopher:Making the Scott Gallagher pre-academy team
Isabelle: Doing 4 weeks of IMG Soccer Camp
Favorite Subject:
Christopher: Math
Isabelle: Gym
Favorite Band/Musician:
Christopher: Nicki Minaj
Isabelle: Nicki Minaj
Biggest Superstition/Habit Before Competition:
Christopher:relax before games
Isabelle: meditation
These players have displayed Attitude, Concentration and Effort on a daily basis and have received recognitionby our coaching staff. Our coaching staff strives daily to deliverQuality Instructionwithin aCompetitive Environmentand provide all of our summer camp athletes with theOpportunityto fulfill their individual athletic potential.Athleticism, Strict Discipline, High Work-Rate,and aWinning Mentalityare the minimum expectations. Congratulationsto Christopher and Isabelle who have excelled!