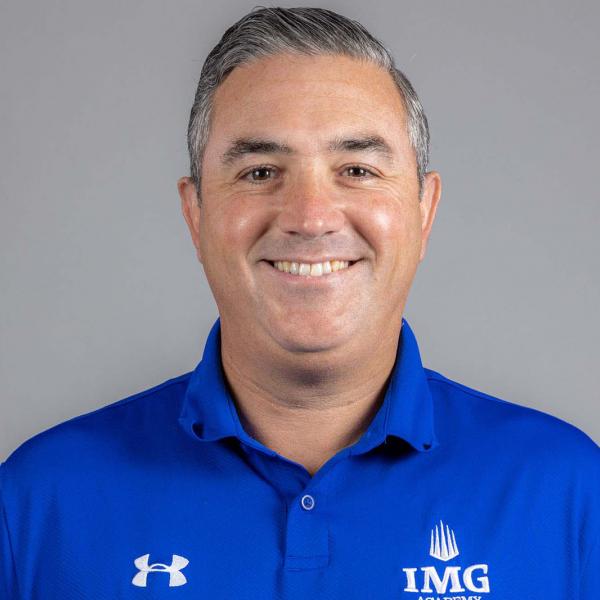 Andres Vera
Student Athlete Advisor
With IMG Since: 2019
Hometown: Caracas, Venezuela
Languages Spoken: Spanish and English
About Me:
Andres is a very passionate person and customer service-driven person. He prides himself on guiding families through the process. He looks at the opportunity students have at IMG as a once-in-a-lifetime opportunity that not a lot of students have, he loves seeing students improve their game, grades, and growth, then go accomplish their goals and dreams. The most powerful thing about a place like IMG Academy is seeing students reach college golf and then use the tools and experiences to succeed at the next level.
Education/Accredations
Williston High School
Golf Academy of the Americas - Associates Degree
Experience
Andres started his career in golf in 2001, he took a job at Gainesville Country Club as a range assistant and while going to school, he was able to grow in the company and became the 2nd assistant golf professional and passed the PAT (Playing ability test) to become a PGA apprentice. He stayed in the golf business until 2009, after that he tried his chance at professional golf in various tours, Florida Professional Tour, Moonlight Tour, Hooters Tour until 2012. In August 2012, He started working as recruitment manager for Gary Gilchrist Golf Academy until 2014, he was in charge of student recruitment and business development for Latin America. In March 2014, He took the position of Director of Recruitment for Bishops Gate Golf Academy until June 2019, he was in charge of student recruitment, business development for Latin America and Agent partnerships. In June 2019, Andres made the move to IMG Academy and is charge of recruitment for the Boarding school golf program.