Boys Basketball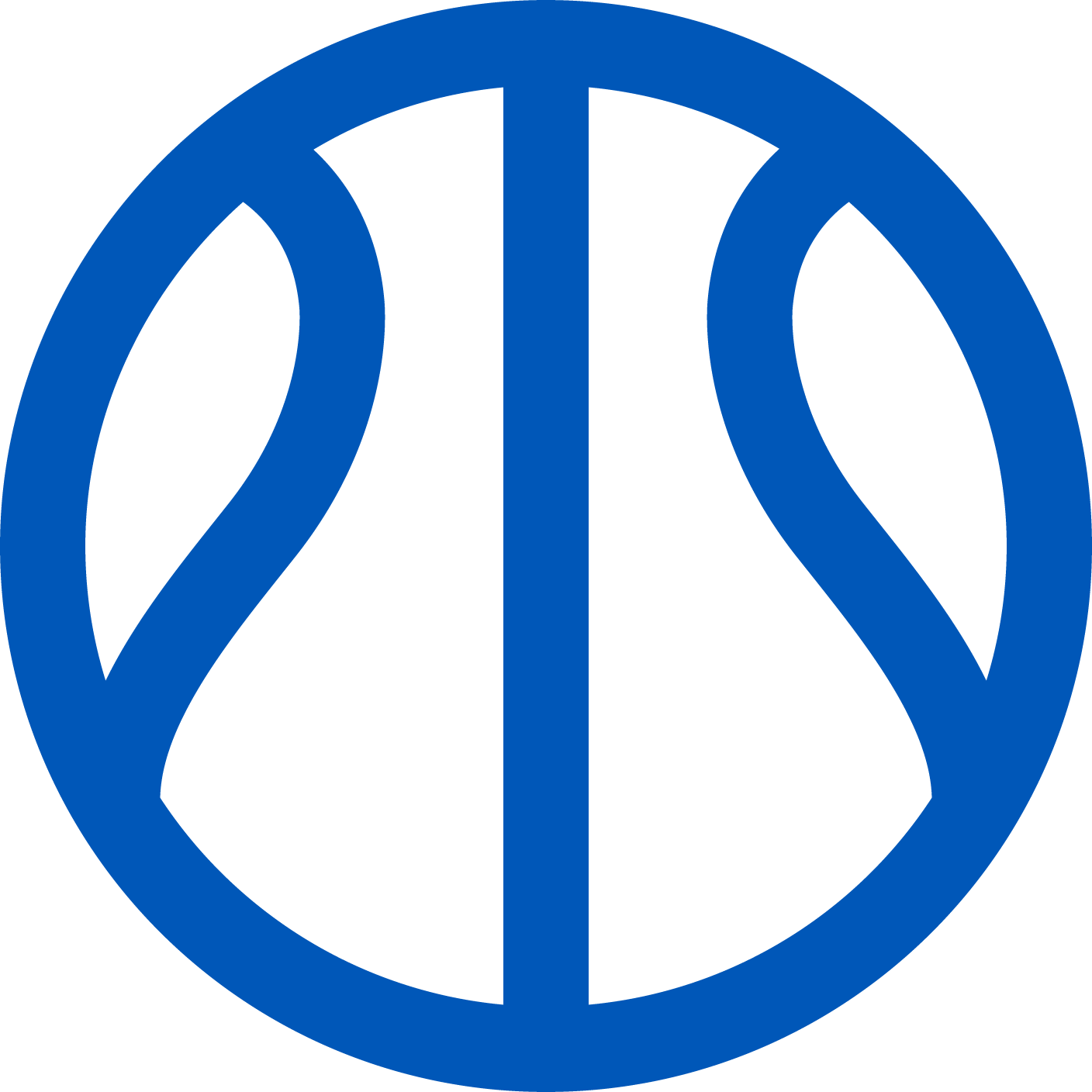 When a student-athlete joins the IMG Academy boys basketball program, they get access to one-of-a-kind resources and unparalleled support that guides their journey toward the next level. This program claimed the 2019 GEICO High School National Championship and includes an ever-growing roster of 13 McDonald's All-Americans and 19 NBA draftees. Student-athletes across every team have the opportunity to achieve their greatest potential while emphasizing player development, resulting in placing over 140 basketball student-athletes in college over the last five years, including 80+ Division I placements.
The IMG Academy basketball experience is an atmosphere that closely mirrors the intensity and schedule of a collegiate program. With availability for 6th grade to Post Graduate student-athletes, IMG Academy has multiple teams available based on age and skill level. The program's holistic structure and challenging on-court instruction has led to unprecedented team and individual accolades.
Boys Basketball Program

Overview
Program Structure
IMG Academy offers year-round training and features a variety of teams at various levels to ensure each student-athlete has an enriching experience on campus. With as much emphasis on academics and college placement as on athletic development, IMG Academy tapers training and progressively increases workouts and conditioning before focusing on game preparation and team strategies. IMG Academy's extensive network of collegiate programs provides nationwide exposure unlike anywhere else.
College-preparatory environment
IMG Academy boys basketball student-athletes have a schedule that mirrors a collegiate atmosphere, with their on and off-court experiences preparing them to feel confident ahead of the next level. IMG Academy basketball student-athletes are also expected to maintain similar expectations to those that they'll need to succeed in college, such as respect, academic success, responsibility and ownership, mental and physical toughness, and complete personal and athletic development.
Home Away From Home: Hear directly from our families, Jarace Walker
Teams
With multiple teams within the program, including National, Varsity, Junior National, Middle School, and Post-Graduate, IMG Academy basketball provides the nation's most effective training environment for student-athletes regardless of age or skill level.
National
IMG Academy's National Team competes against some of the nation's top programs while earning unparalleled exposure during showcases and national-televised games and tournaments. Student-athletes within this team aspire to compete for top D1 programs or at the NBA and professional levels. Training consists of intensive workouts and team development that mirrors that of an elite collegiate program.
Varsity
IMG Academy offers several Varsity teams to accommodate student-athletes at various levels. Varsity teams compete against regional and national programs and also take on a challenging seasonal schedule. Varsity student-athletes have an opportunity to gain collegiate exposure during showcases and tournaments as well as on campus.
Junior National Team
IMG Academy's Junior National Team provides 9th and 10th graders with an opportunity to compete at a high level against top Varsity and Junior Varsity teams locally and regionally. This team prepares student-athletes for the Varsity and National team through a full competition schedule, internal scrimmages, position-specific instruction, developmental opportunities, and more. Junior National student-athletes also begin to understand the college recruitment process in preparation for their next steps.
Middle School Teams
IMG Academy's Middle School basketball teams provide student-athletes with the chance to develop and prepare for their progression towards the National, Varsity, and Junior National teams. Middle school student-athletes will be exposed to high-level skill development and training that building a foundation for incremental growth.
Post-Graduate Teams
IMG Academy's dedicated post-graduate teams compete against national competition at various tournaments and showcase events, allowing them to gain unprecedented exposure. Post-graduate players do not jeopardize their NCAA eligibility while preparing for their next steps at the collegiate level both on the court as well as with a college placement advisor and academic staff. Post-graduates will develop through position-specific training while benefiting from an extra season to increase physicality as well as mental toughness and maturity.

Facilities
IMG Academy's basketball program trains and competes on the following courts and facilities on campus:
1 stadium court ane 7 basketball courts with 24 baskets with video analysis capabilities during practices and games
Covered turf facility for speed and agility work with coaches focused on basketball players
Other Facilities
Explore our housing and amenities here
Dorms
Campus Center
Academic Center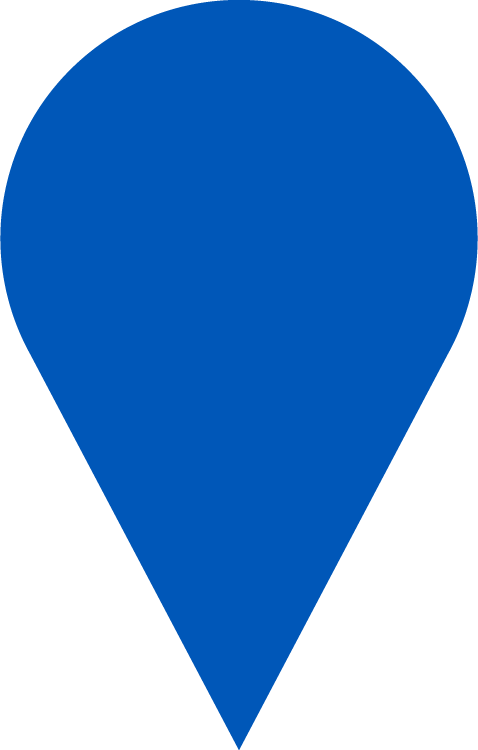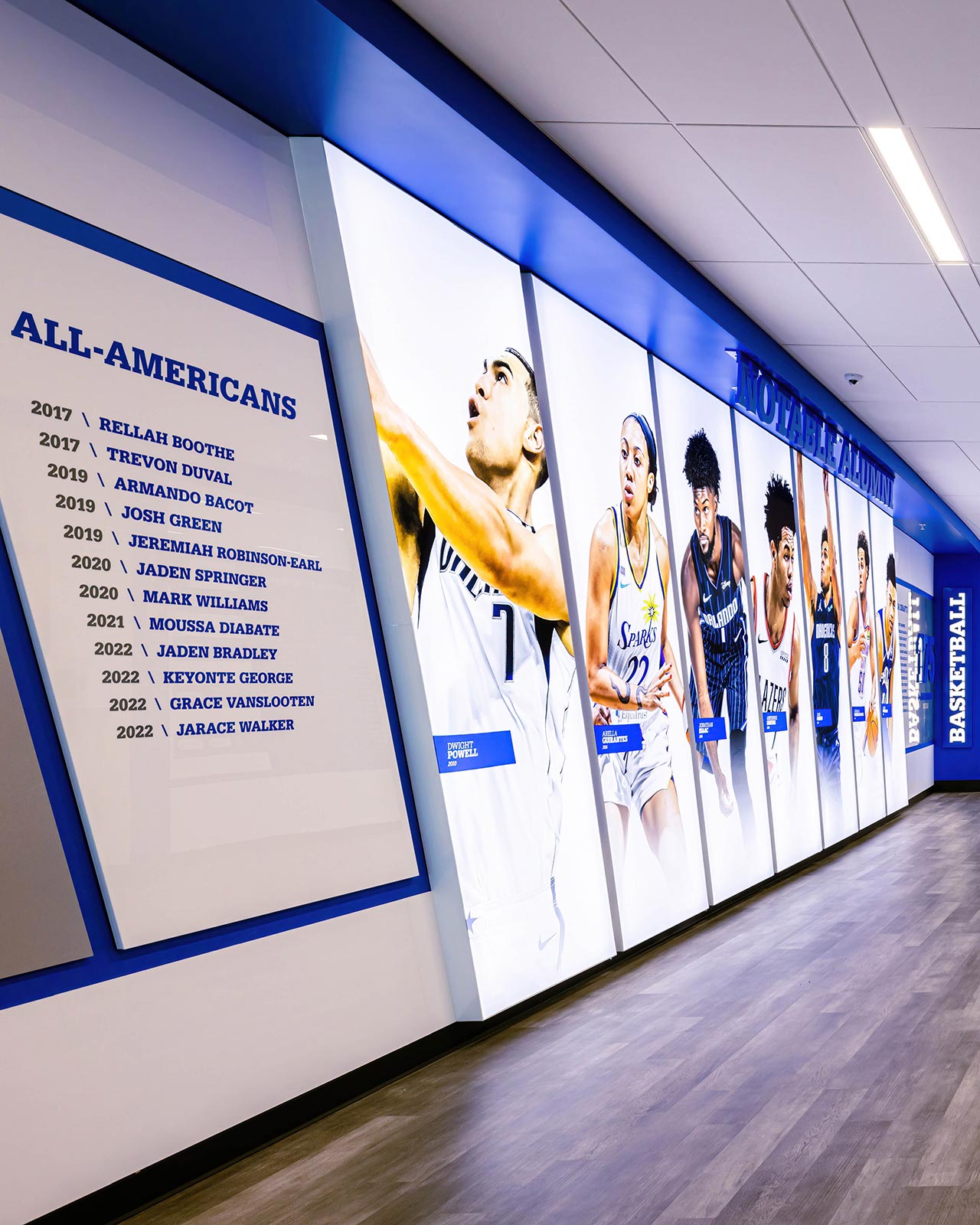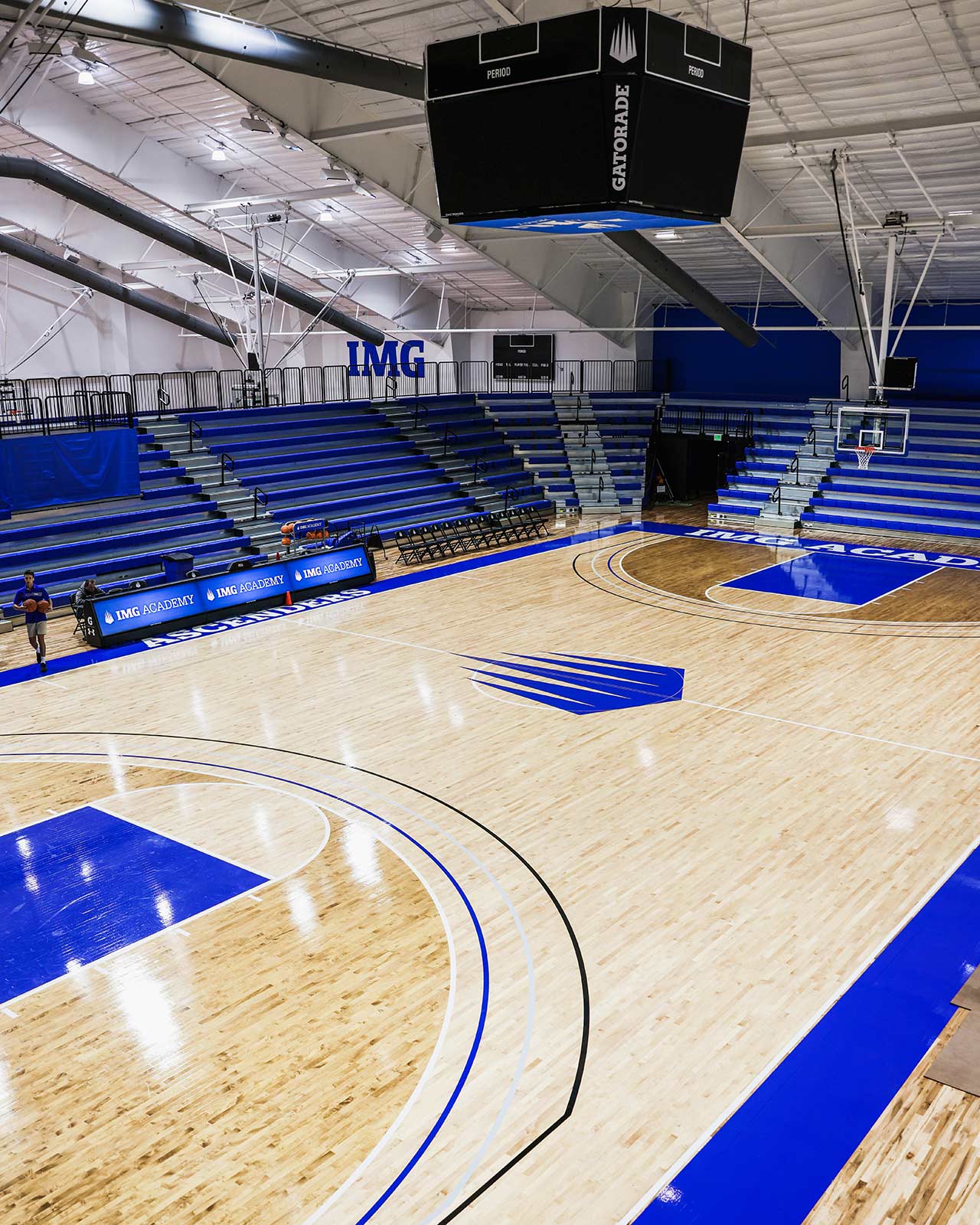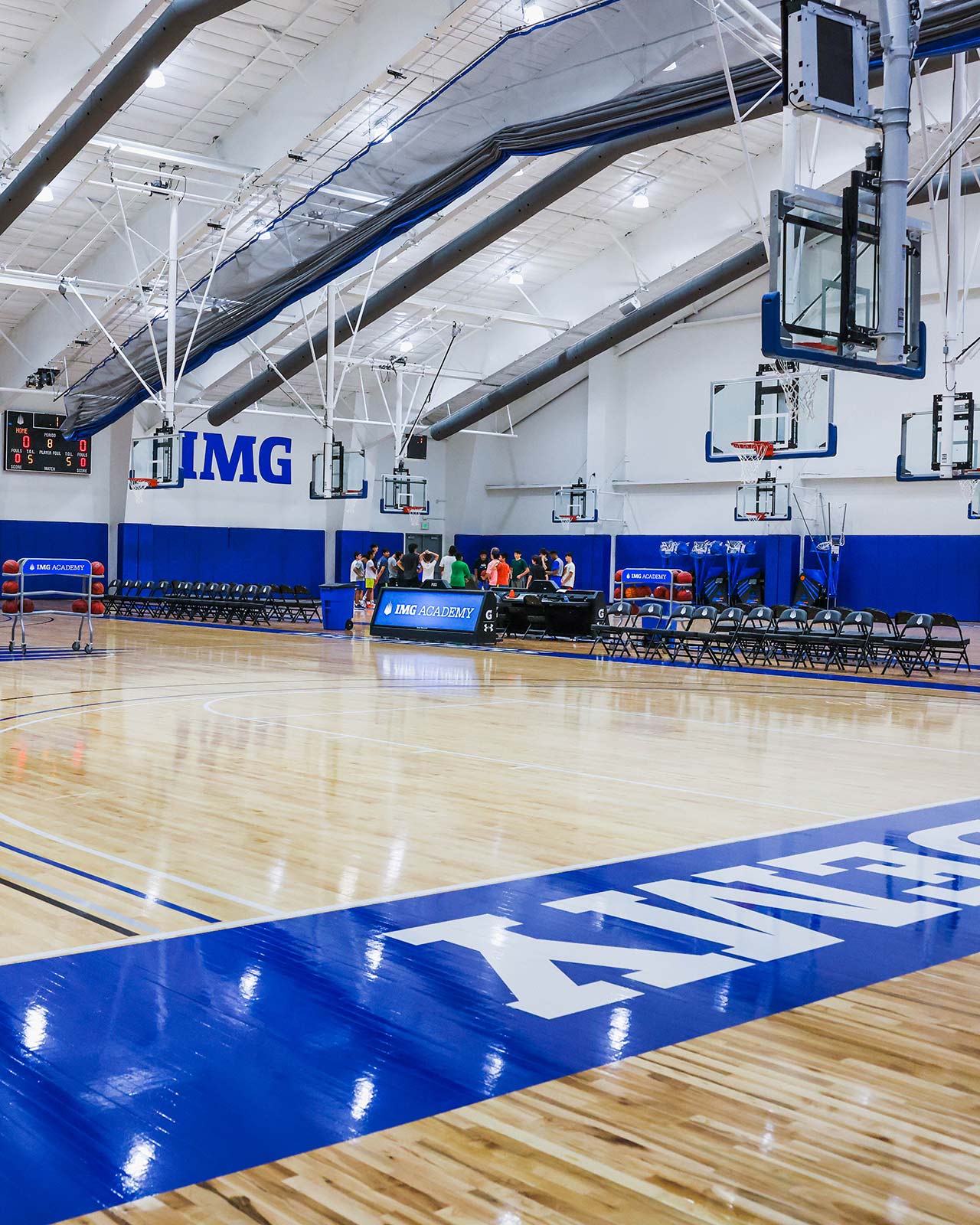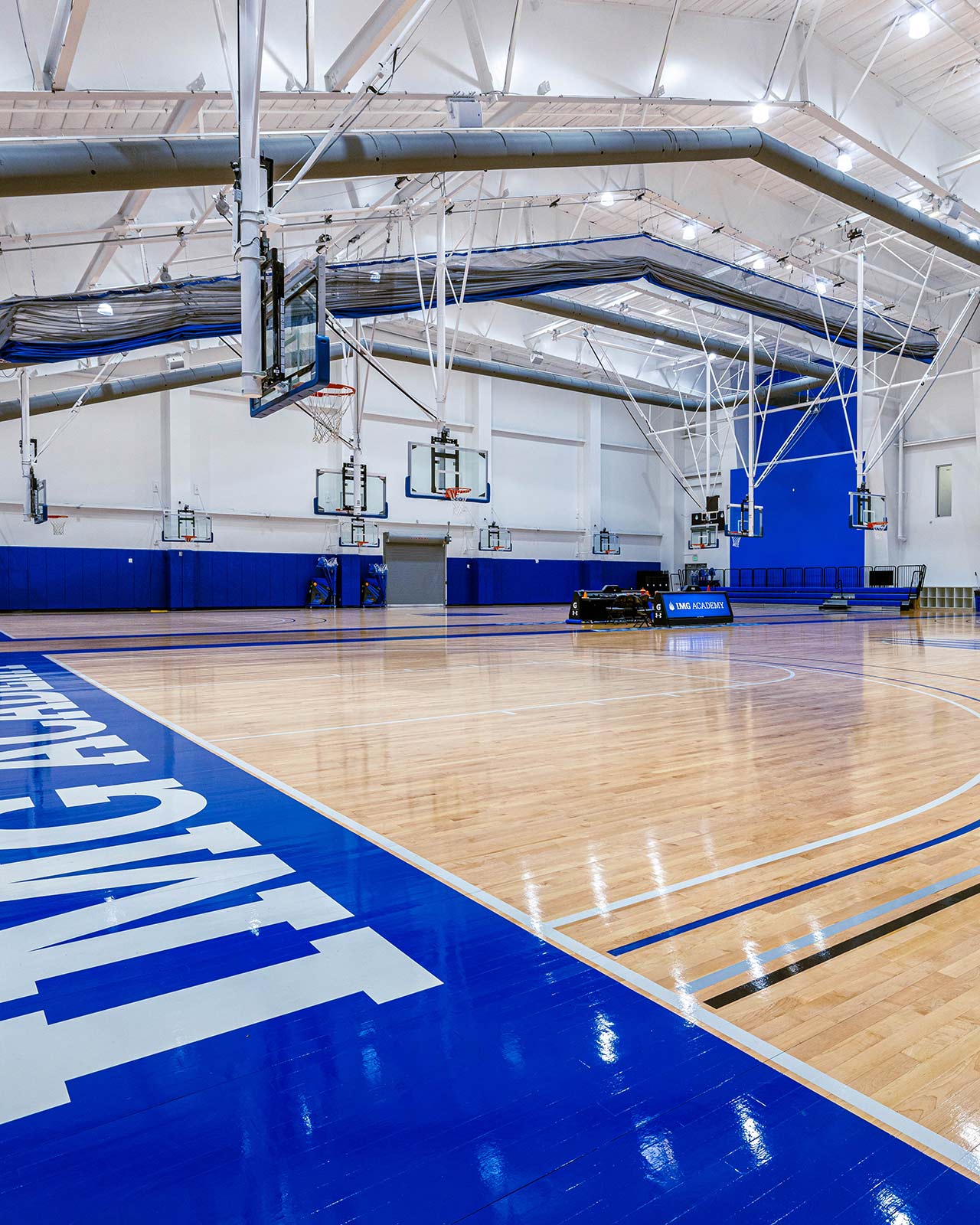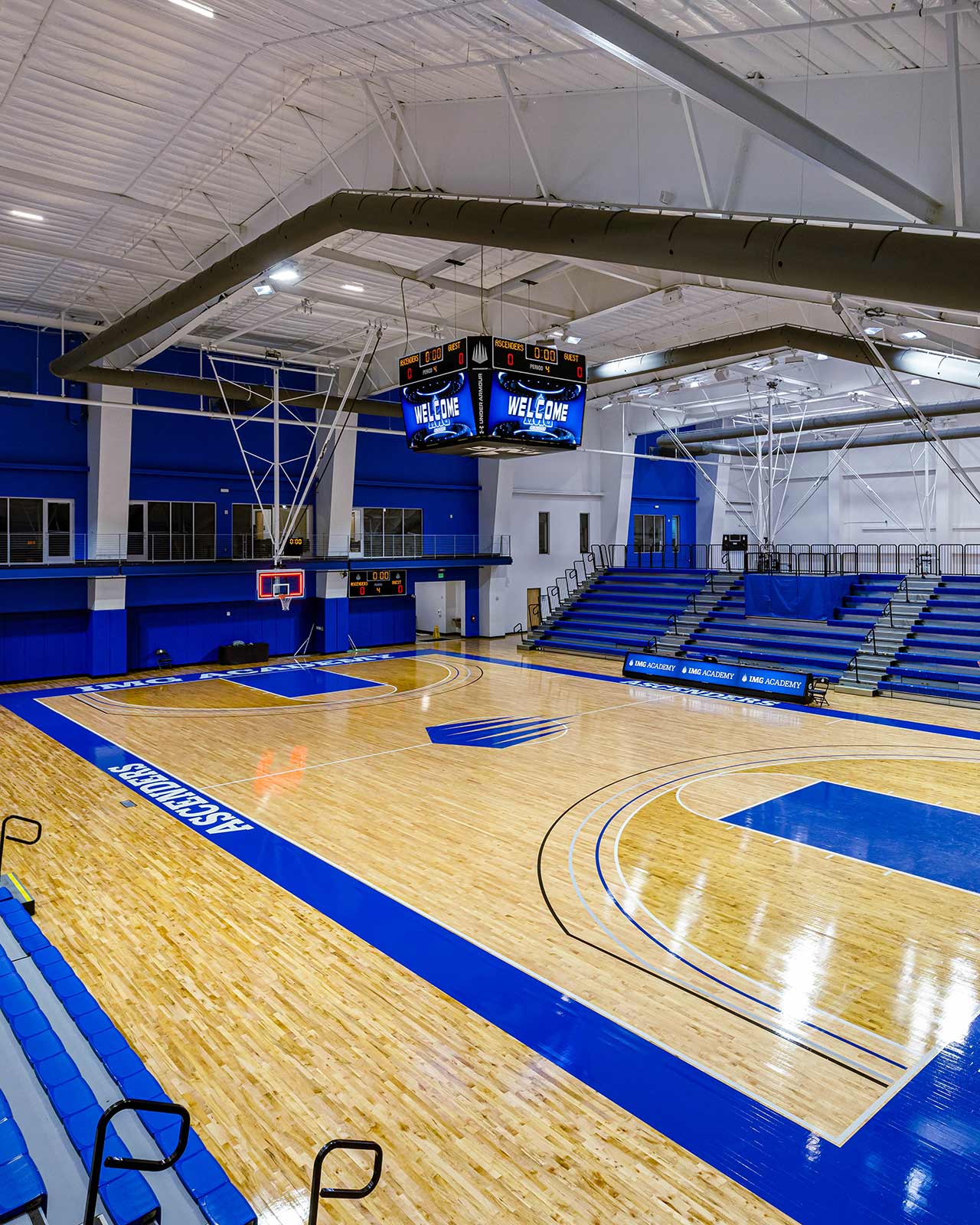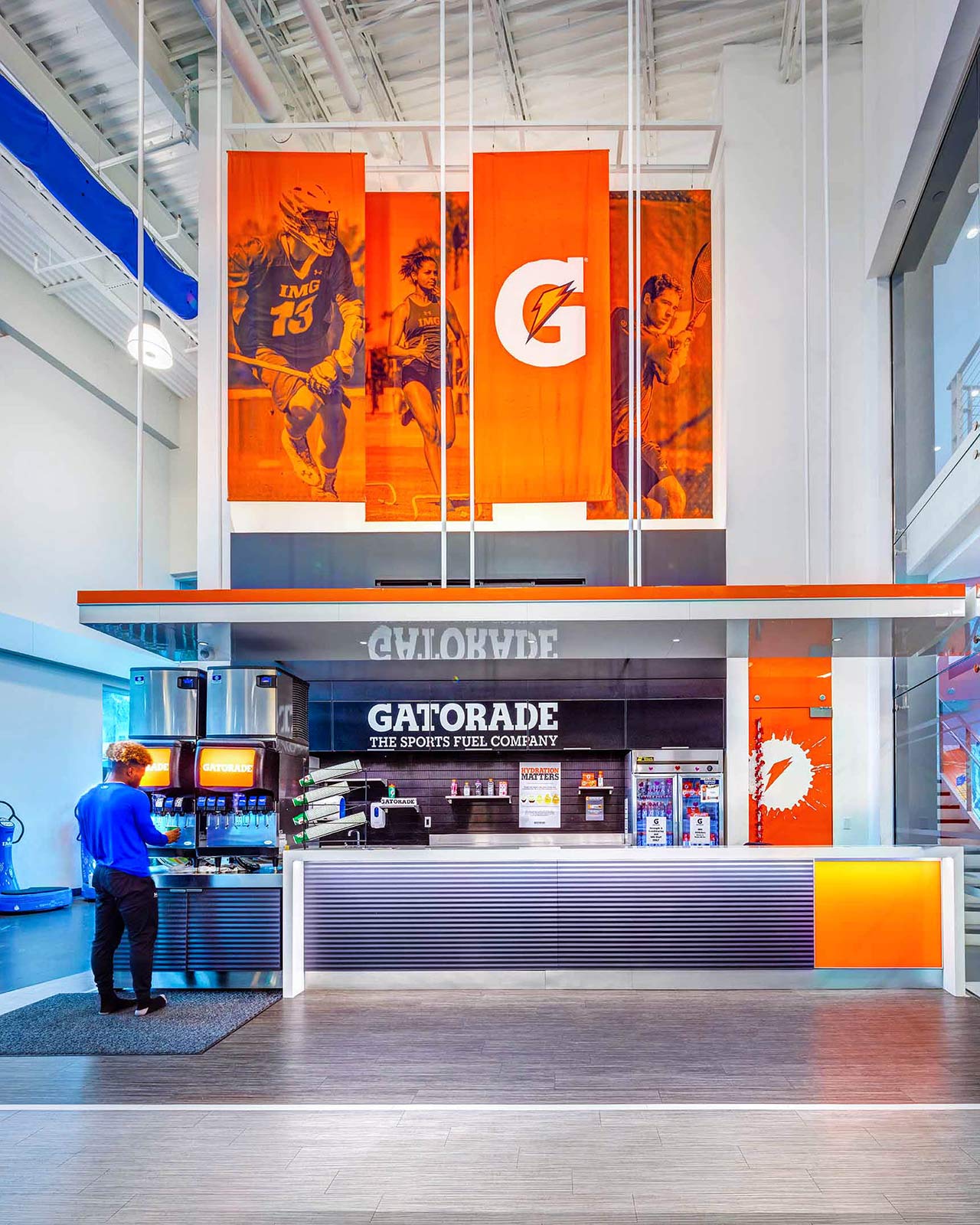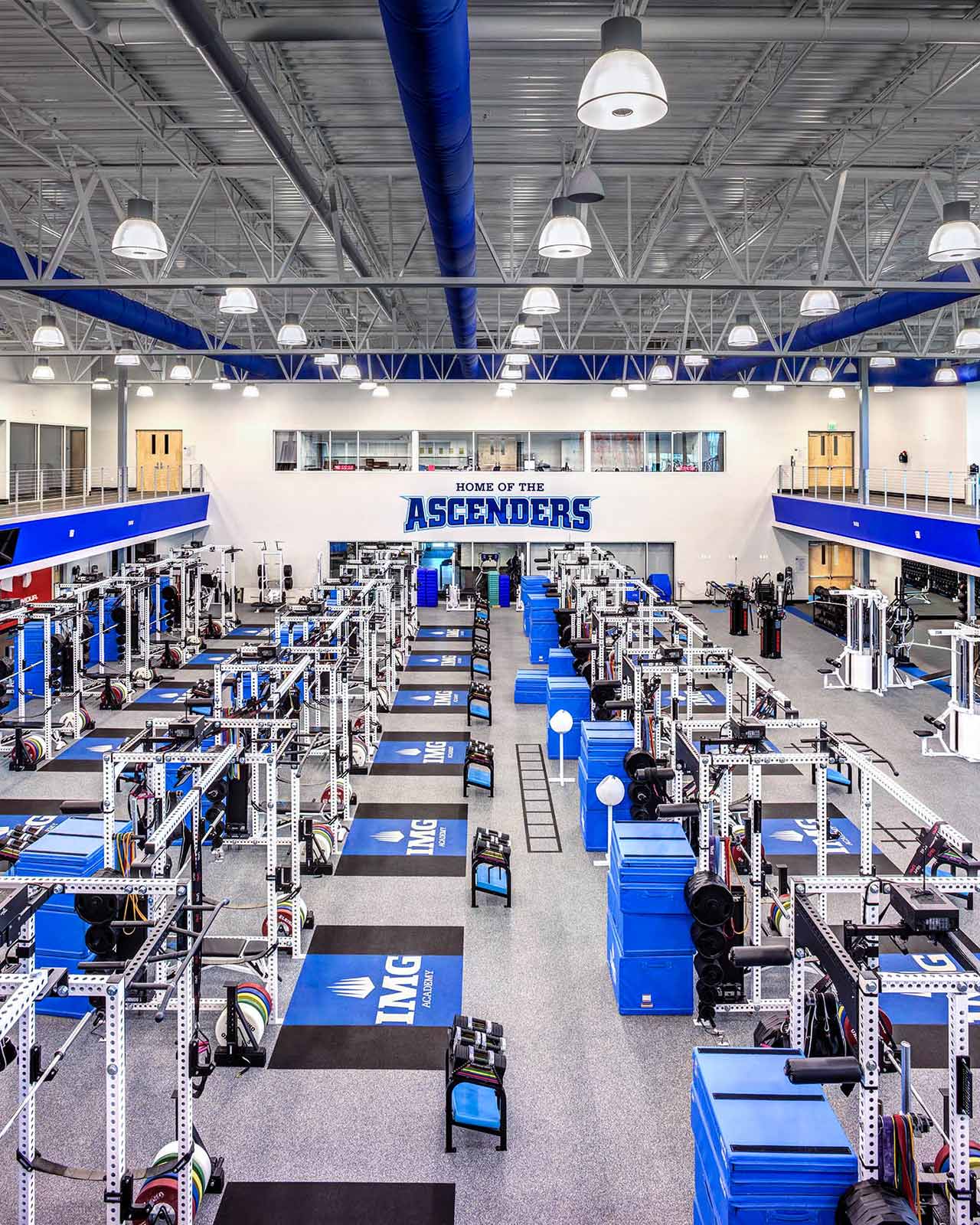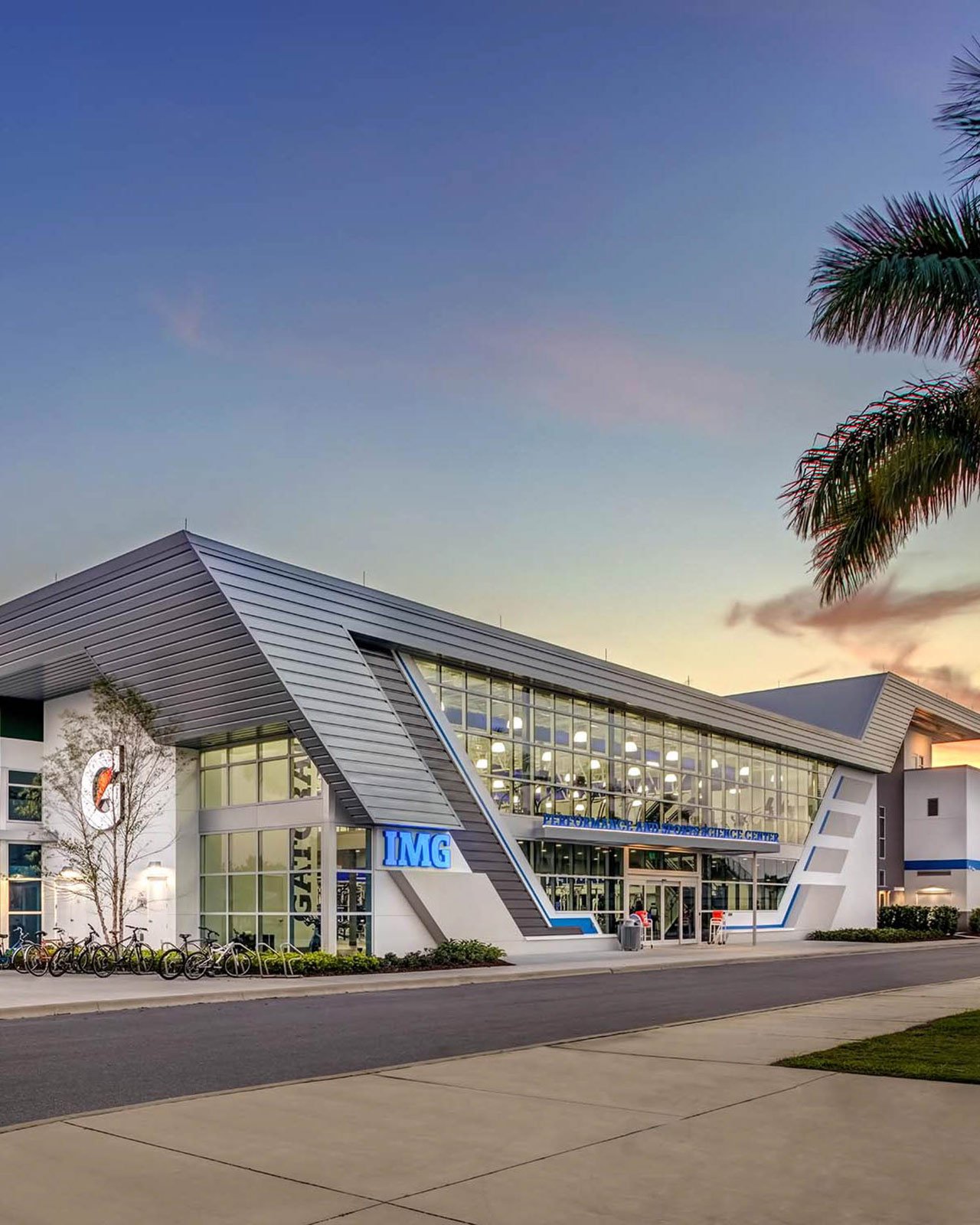 Program Achievements
Some impressive highlights of the IMG Academy boys basketball program include:
19 total NBA draftees in program history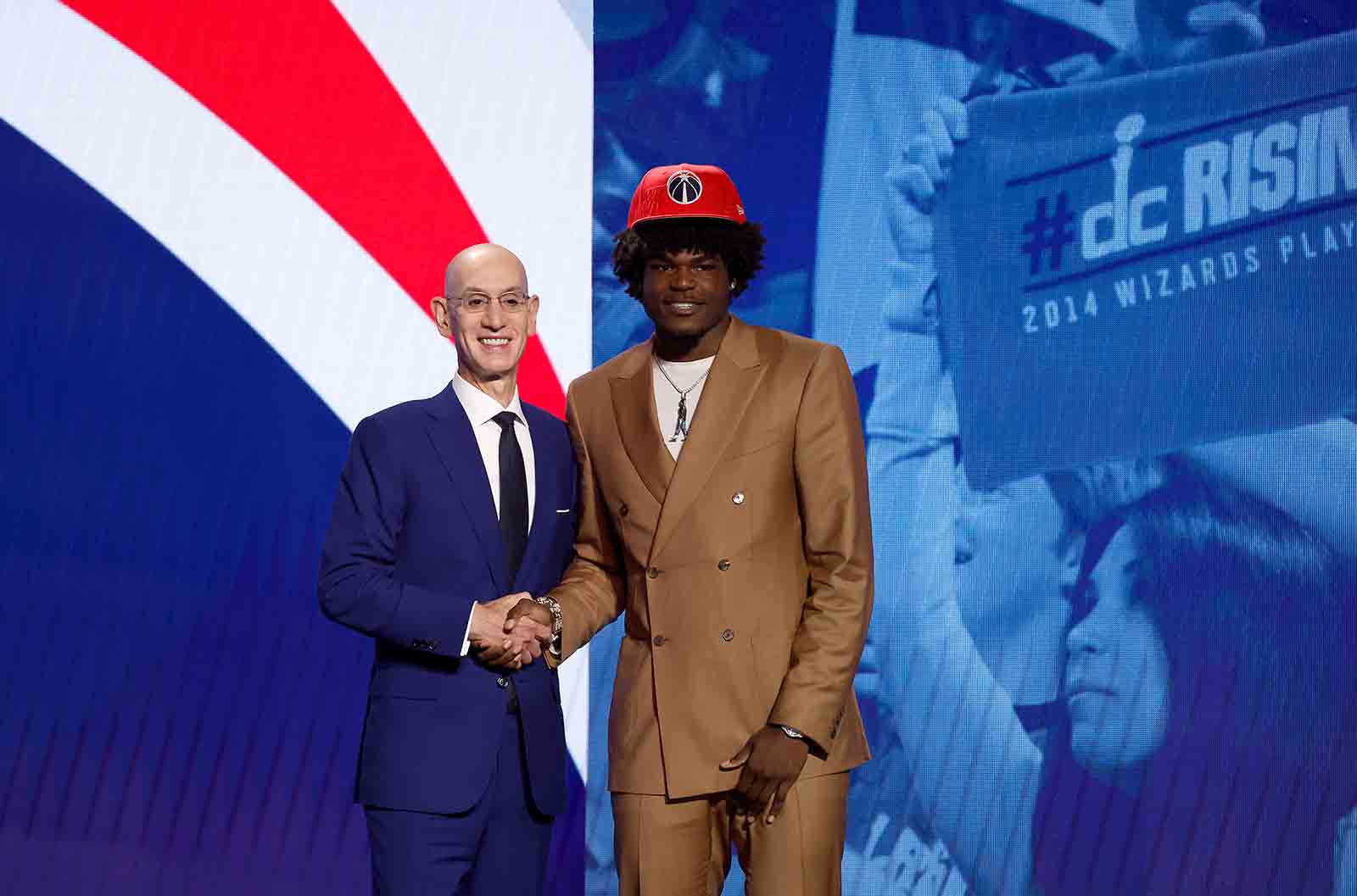 13 McDonald's All-Americans in program history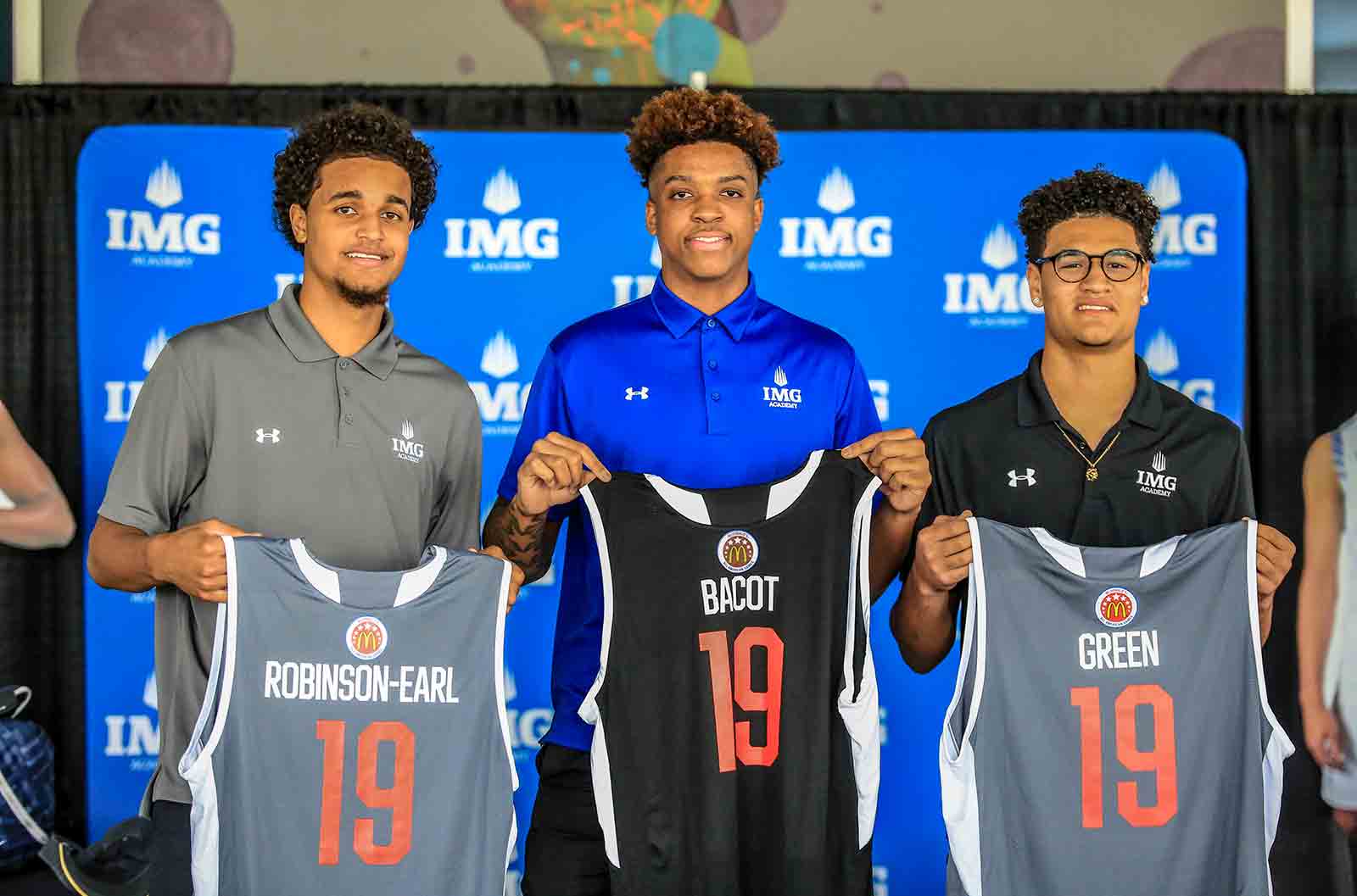 3 Alumni drafted in the 2023 NBA Draft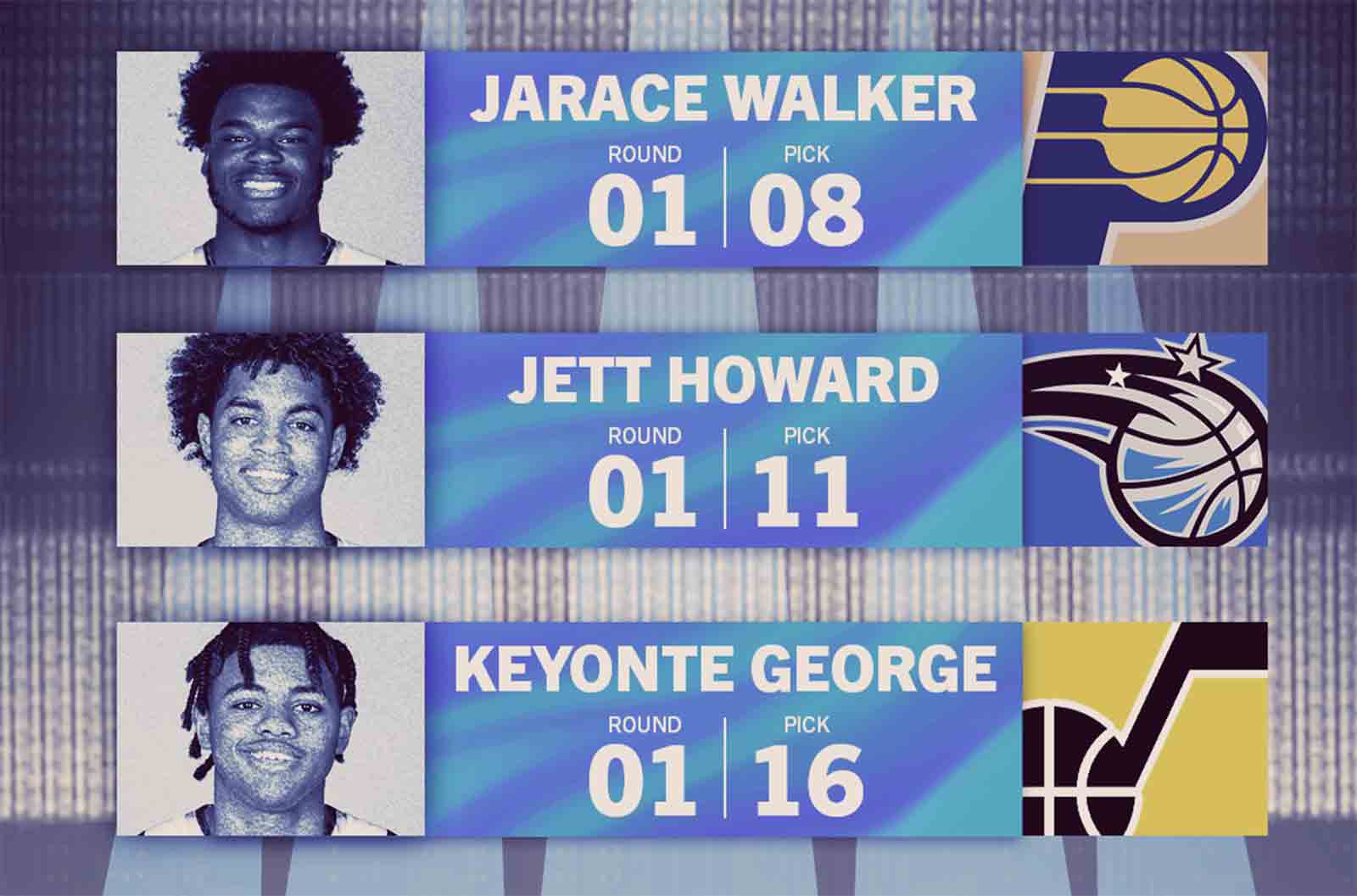 22 Alumni completed in the 2023 NCAA Tournament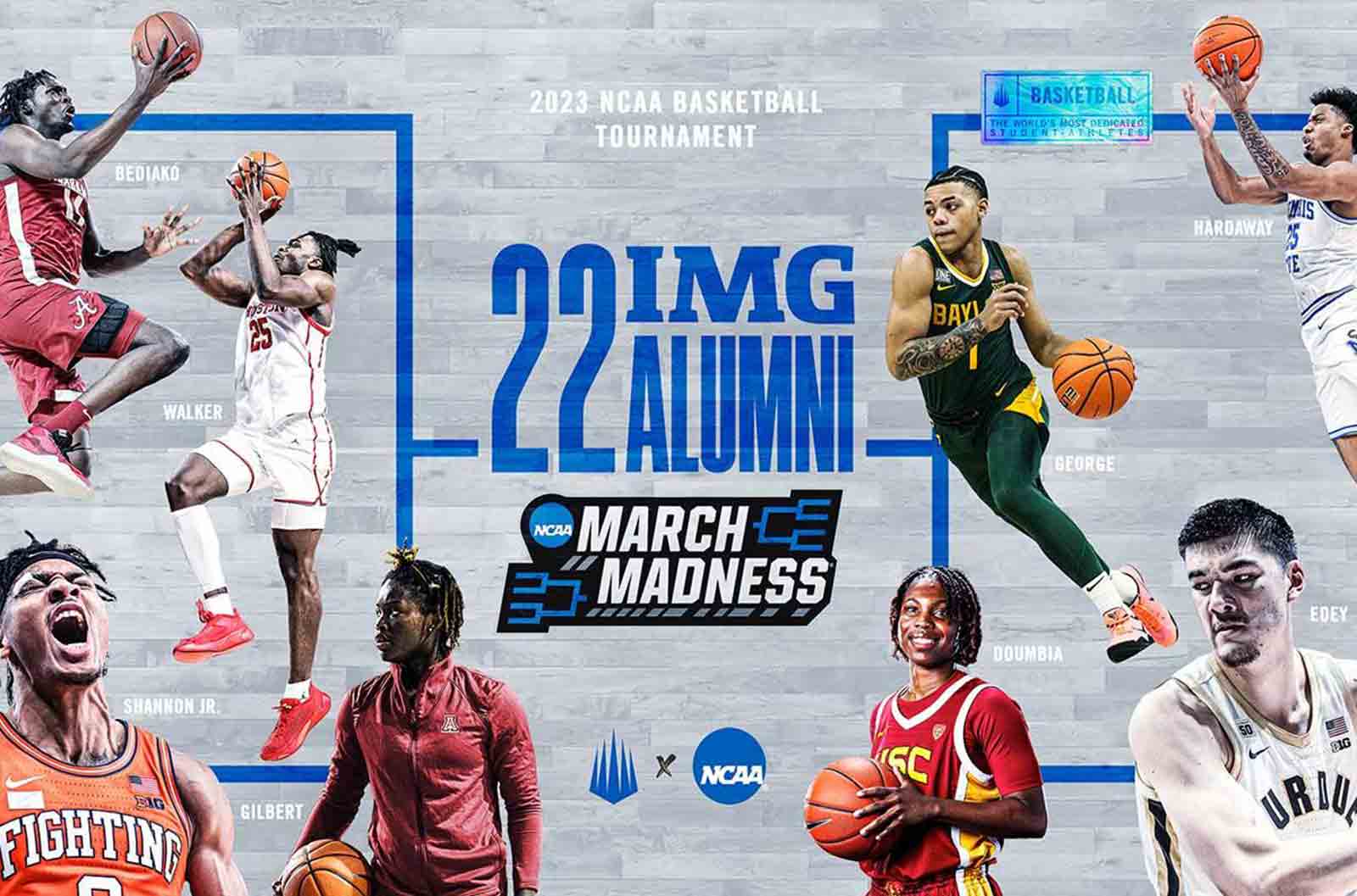 2019 GEICO High School National Champions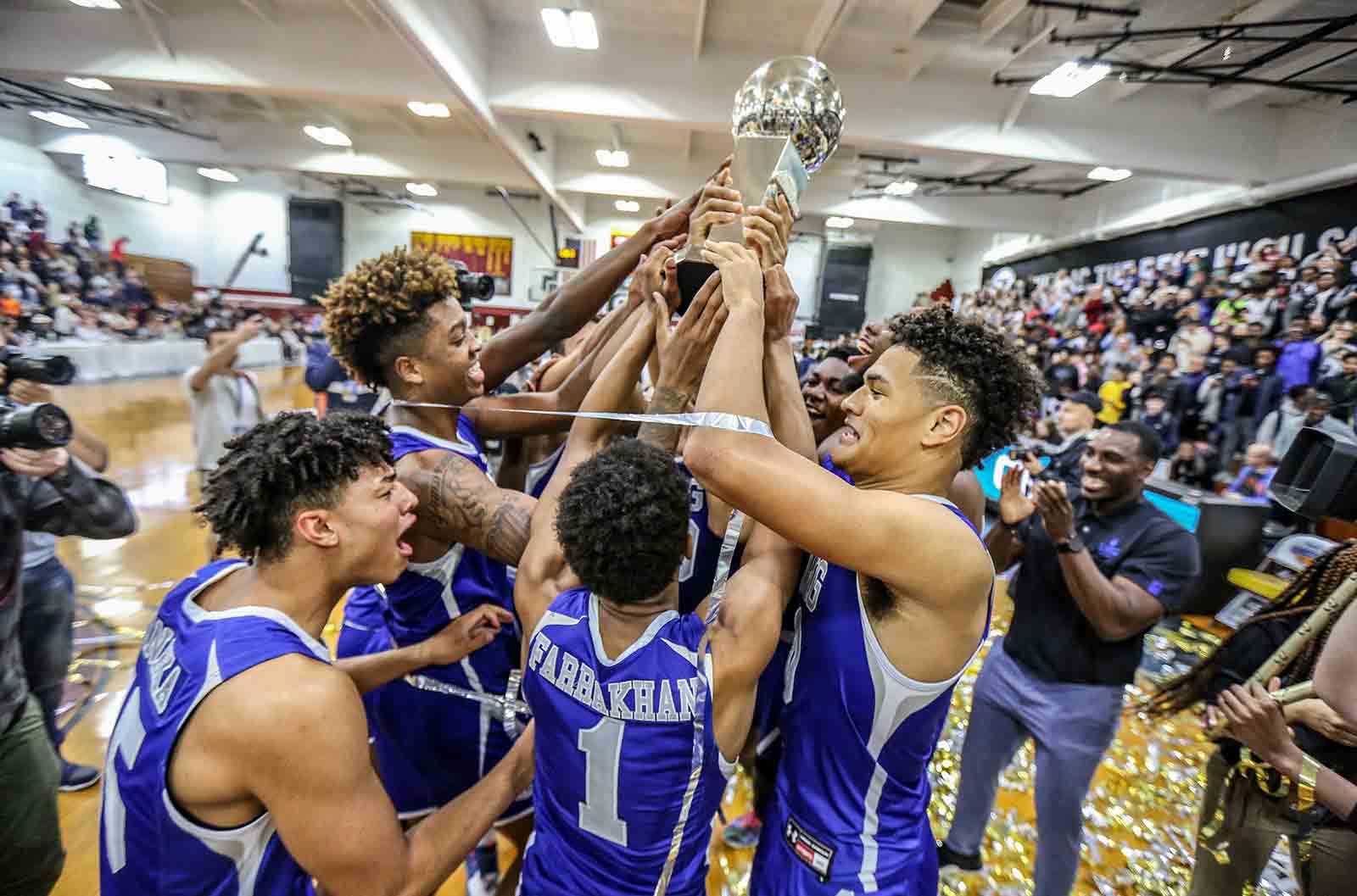 100+ boys basketball student-athletes placed in college over the last 5 years, including 55+ DI placements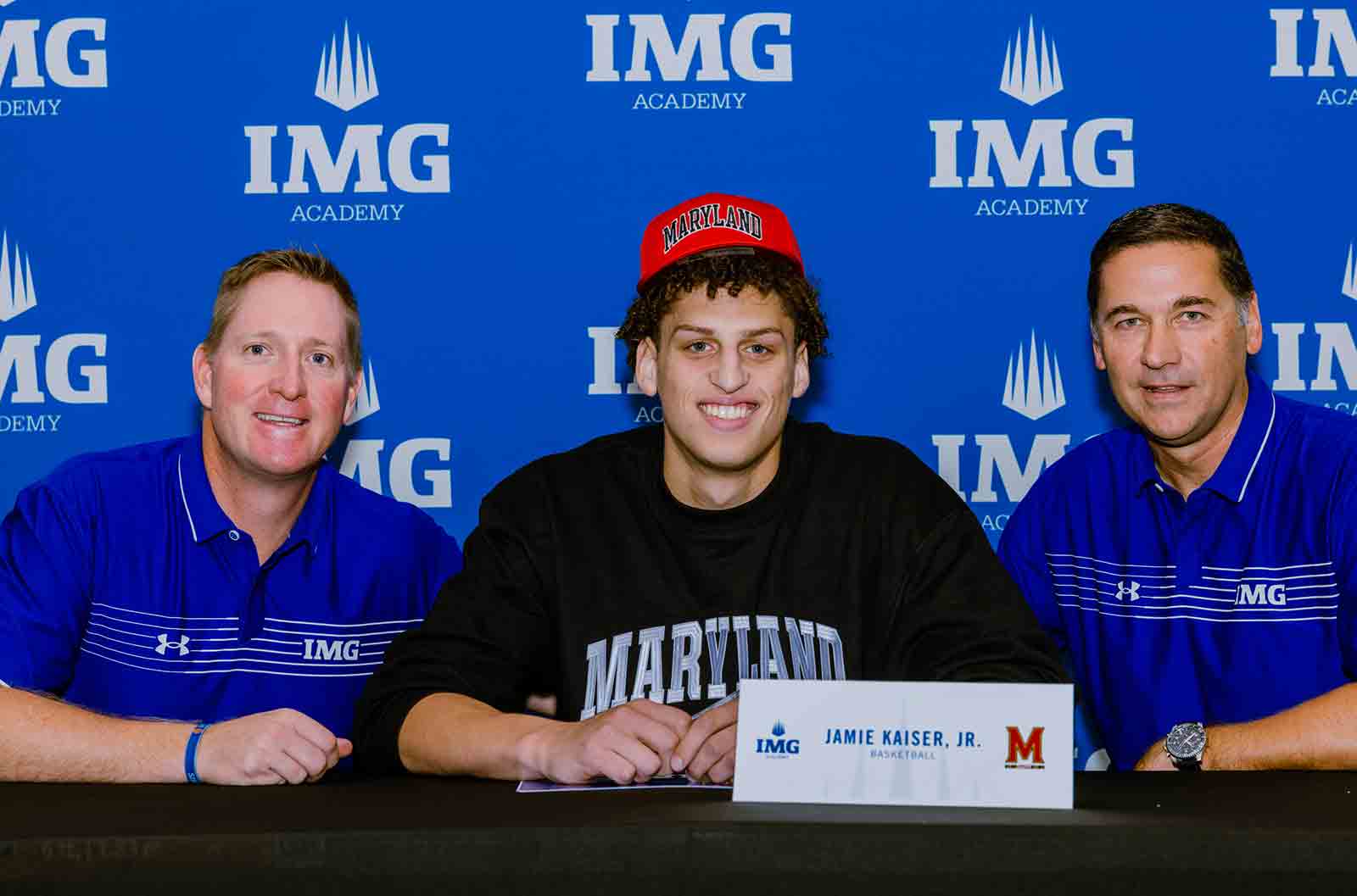 View Our Stories
Take an inside look at IMG Academy student-athletes and their unique journeys on campus. While each student-athlete has a unique background and story, their shared passions and goals are clear as they strive together to achieve their dreams and reach their full potential.
Redeeming Quality - Hang Time - Episode 1
Breathing Room - Hang Time - Episode 2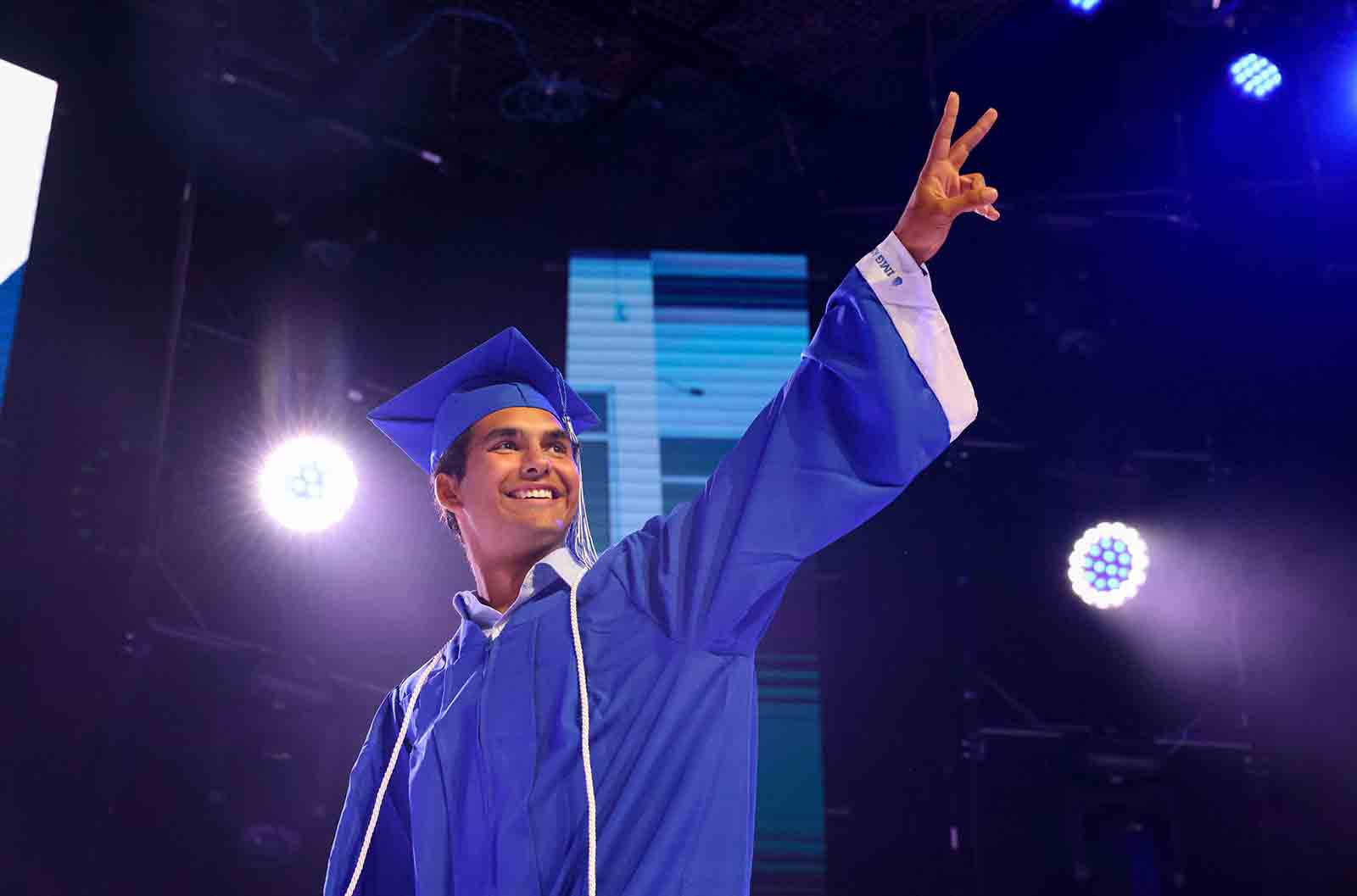 Tuition
IMG Academy boarding school is built for dedicated and passionate student-athletes. We provide the tools and resources for our student-athletes to achieve their goals in the classroom, in their sport, in college and beyond. IMG Academy tuition rates are based on the comprehensive nature of our programming and resources available to student-athletes.
2023-2024 full year basketball tuition ranges from $67,400-$89,900 depending on age and program enrollment.
Apply online
IMG Academy Boarding School Application
IMG Academy is the world leader in sports education and the boarding school admits a limited amount of students annually from a large pool of qualified applicants, so we encourage interested student-athletes to submit an application as early as possible. Submit your online application to get started today.
Already started an application?
Continue your application >