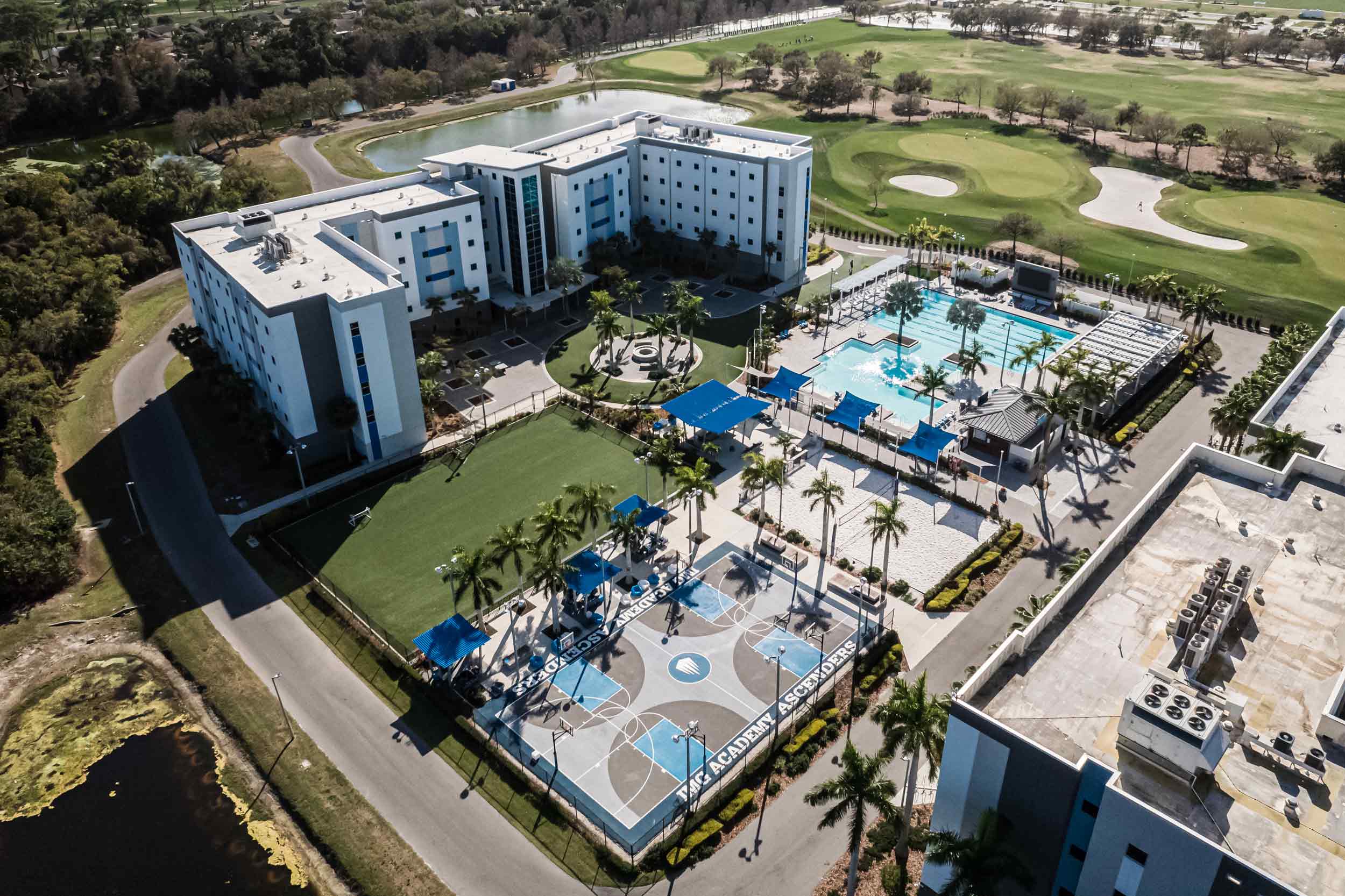 Housing & Amenities
This is living
The comfort, safety and security of student-athletes is paramount to us. From our residence halls and live-in mentors, to health services delivered by Johns Hopkins All Children's Hospital, to our growing number of dining options, we strive to make IMG feel like a home away from home for student-athletes who come from all over the world.
Campus-wide comfort
When student-athletes aren't studying or training, they can enjoy one of the many social settings adjacent to the Ascender Halls, including our state-of-the-art recreational area.
3 residence halls
Campus-wide wifi
Snack convenience store
Bunk beds, desks, wardrobes, and private bathroom
Mail room
Study rooms
24/7 safety & security
Laundry rooms & cleaning services available
Residential mentors, supervision and curfews
Age-appropriate student life activities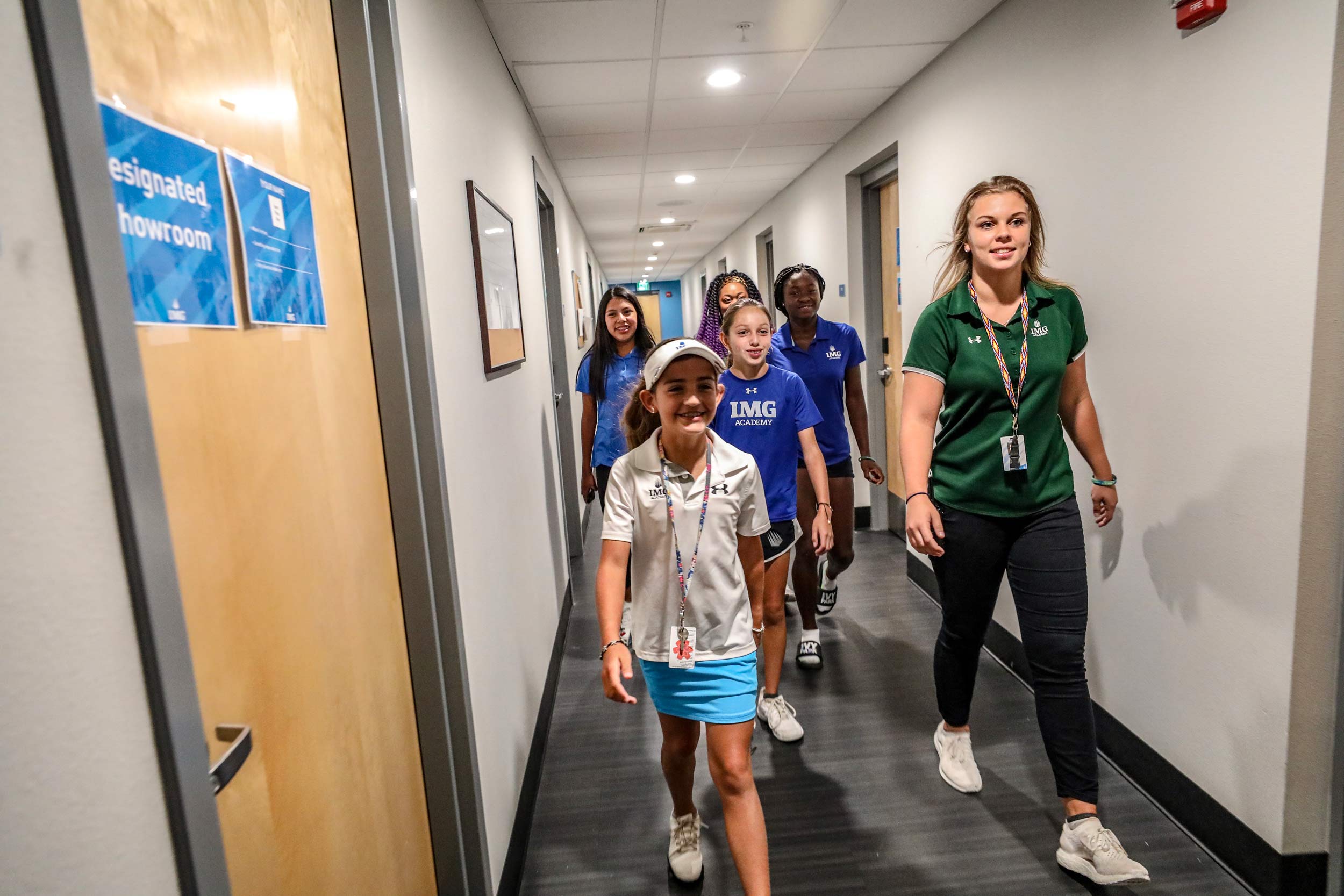 Residential Mentors
Residential Mentors serve as the point of contact and dedicated support staff within IMG's residence halls. In addition, families can contact Residential Mentors as part of the more extensive support system widely available to each boarding school student-athlete. school student-athlete.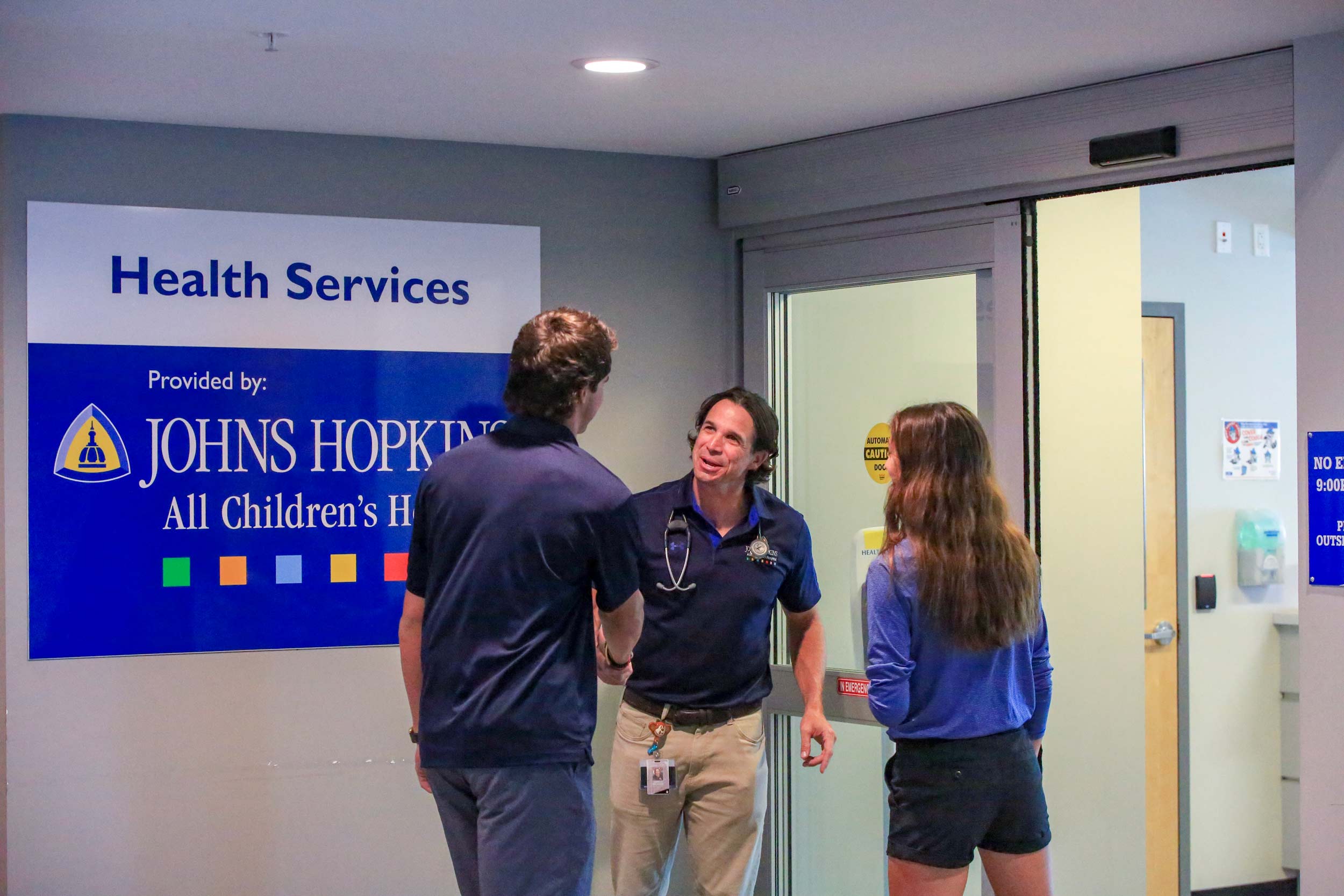 Health Services
Provided by Johns Hopkins All Children's Hospital
Student-athletes have 24/7 access to the IMG Academy Health Services Center, which provides the care of Johns Hopkins All Children's Hospital (JHACH) right from the Bradenton campus. All IMG Academy on-staff nurses are affiliated with JHACH and are available to provide compassionate care for our student-athletes along with medical attention for any health concern that may arise. Health Services can also distribute prescription medication, schedule on-campus appointments, and can provide transportation to off-campus medical appointments.
FUELED FOR SUCCESS
IMG Academy student-athletes have a variety of on-campus dining options located within IMG's Campus Center. From buffet-style options to grab-and-go meals, IMG student-athletes have access to nutritionally-optimized dining that promotes a healthy lifestyle.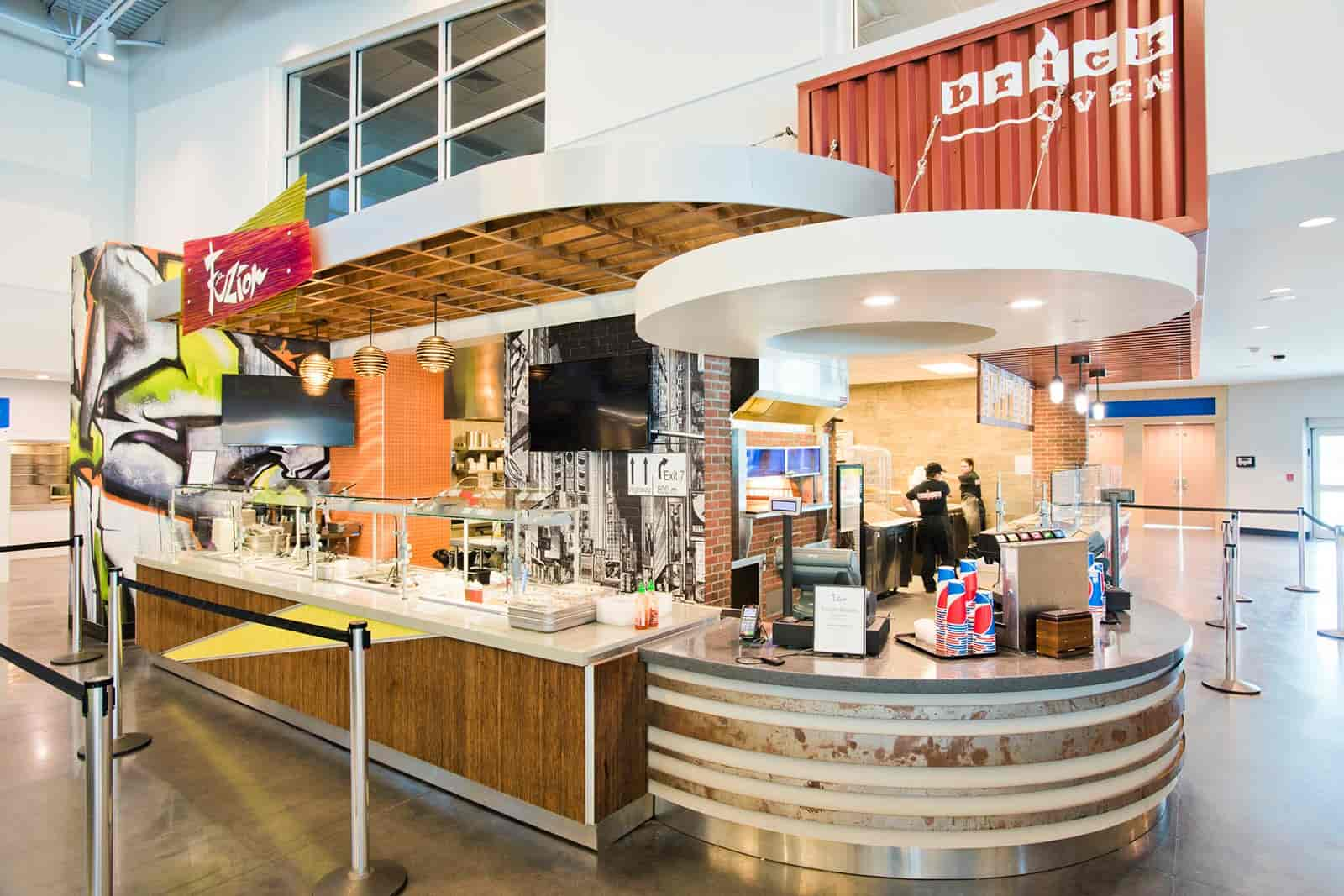 Fusion
Asian-inspired fare allowing you to build your own stir fry or bowl! Also available are egg rolls, stir fry, and more.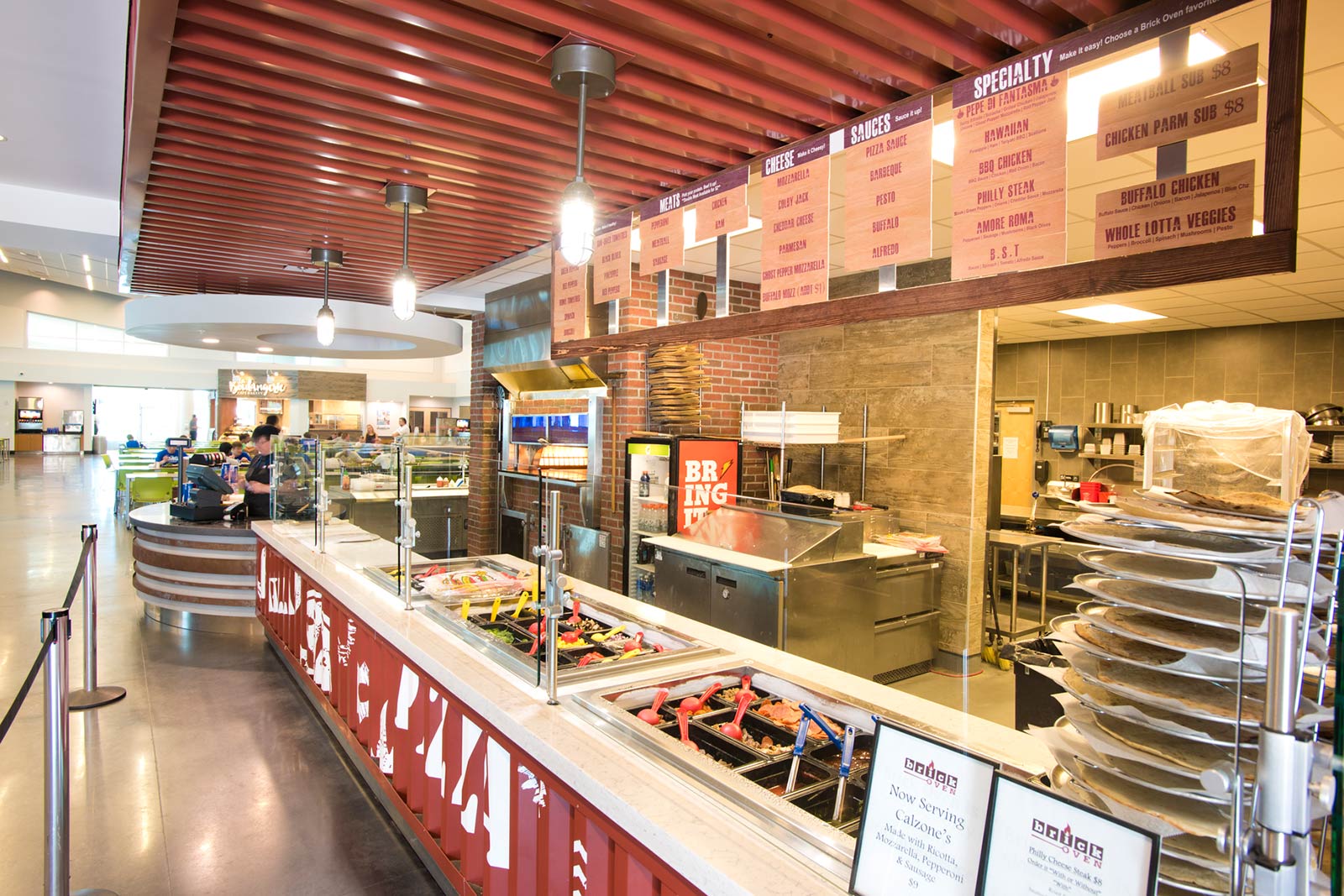 The Brick Oven
Create a custom pizza or have your choice of calzones, cheesesteaks, wings, and quesadillas.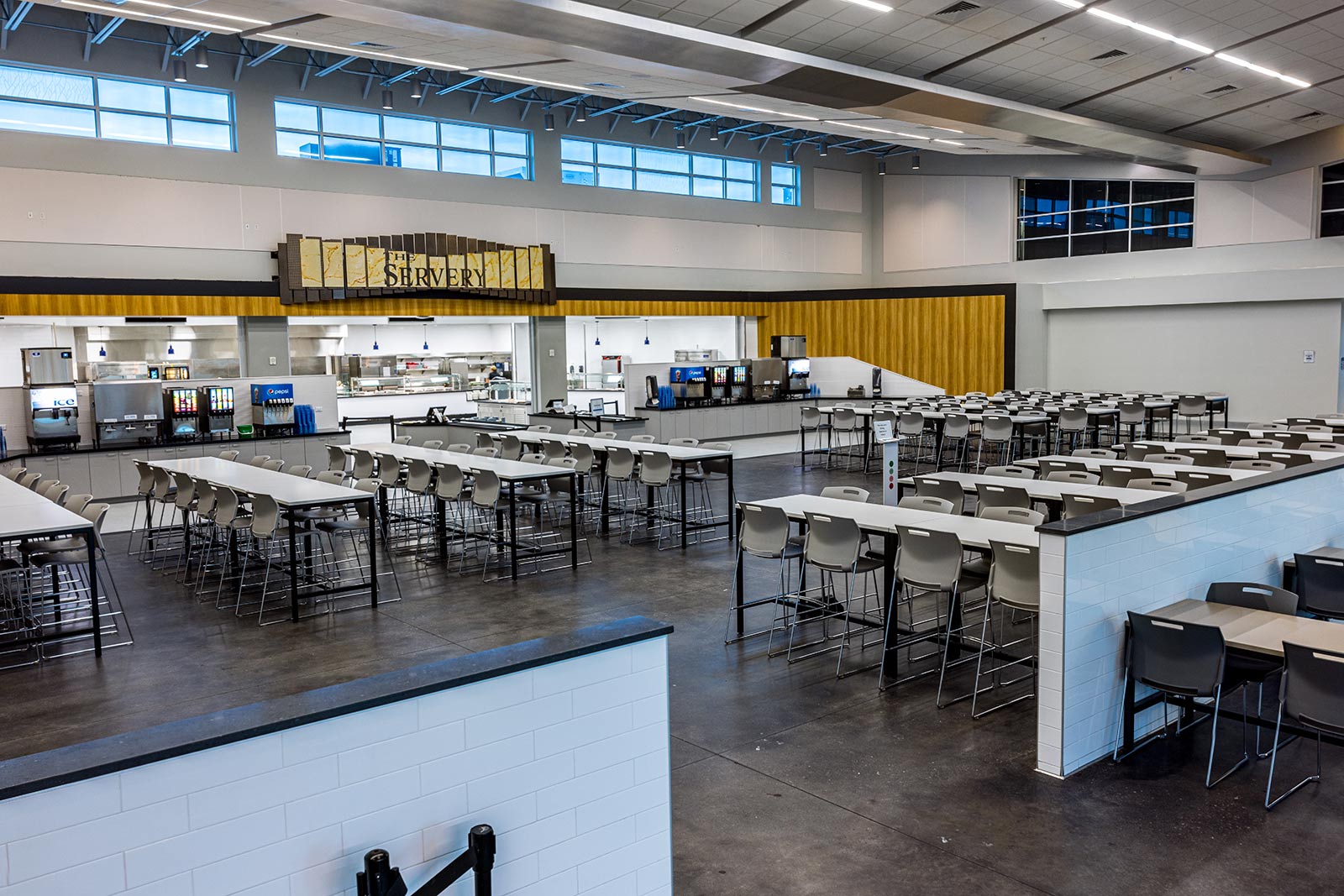 The Servery
Buffet-style cuisine prepared with the athlete in mind. Follow our nutritionist-recommended portions or create your own cuisine for breakfast, lunch, and dinner.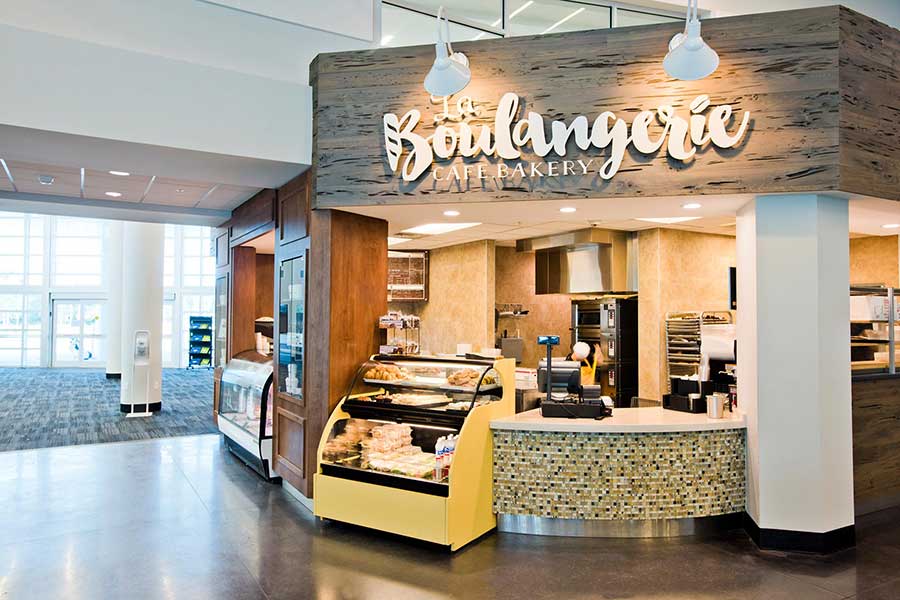 La Boulangerie
Delicious bites and crafted hot or iced beverages from our on-campus bistro. Serving Illy Coffee, pastries, and sandwiches for your active and on-the-go lifestyle.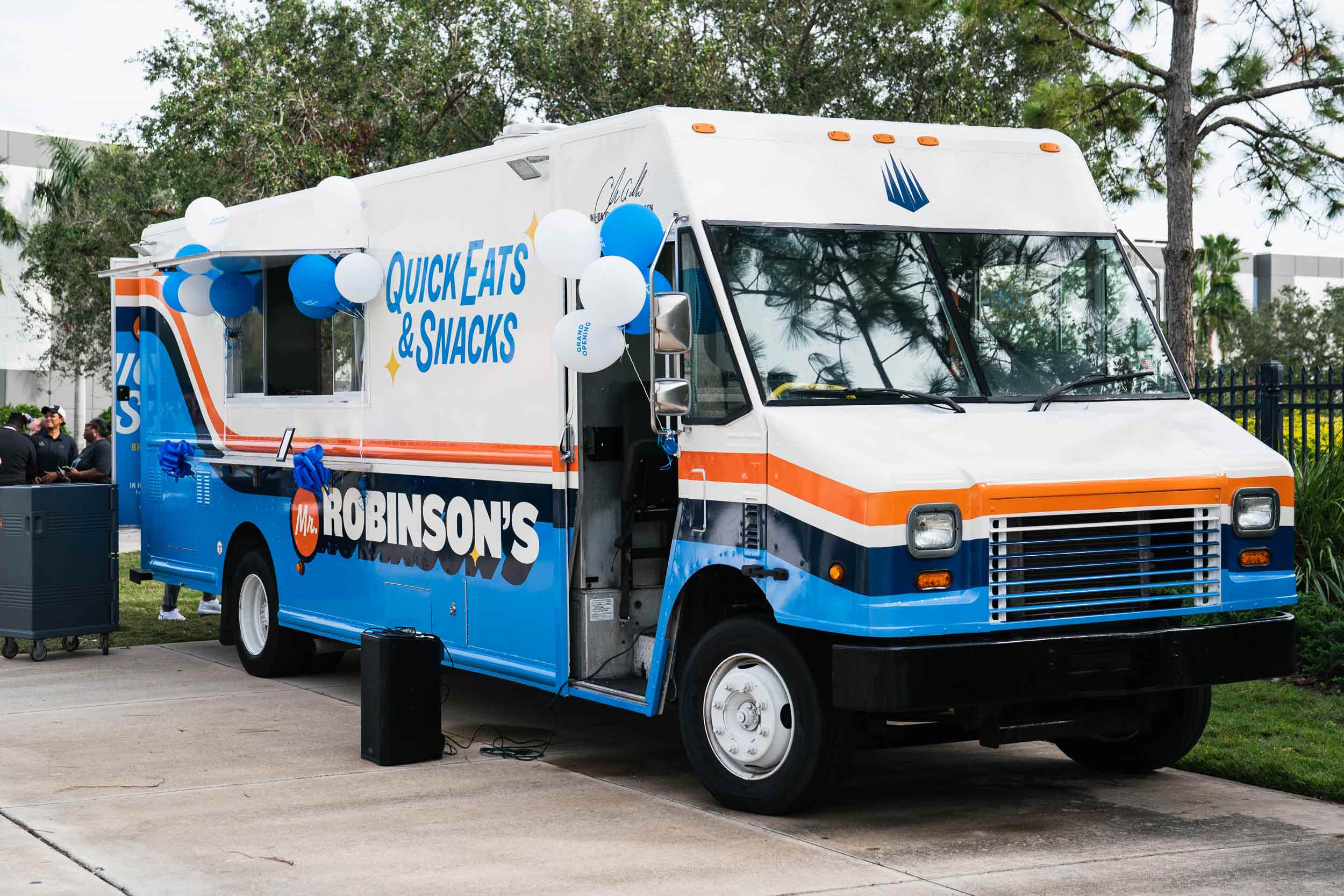 Food Truck Fridays
Local food trucks with street fair offerings come to campus every Friday. Taste foods from top local trucks in the Sarasota/Bradenton area.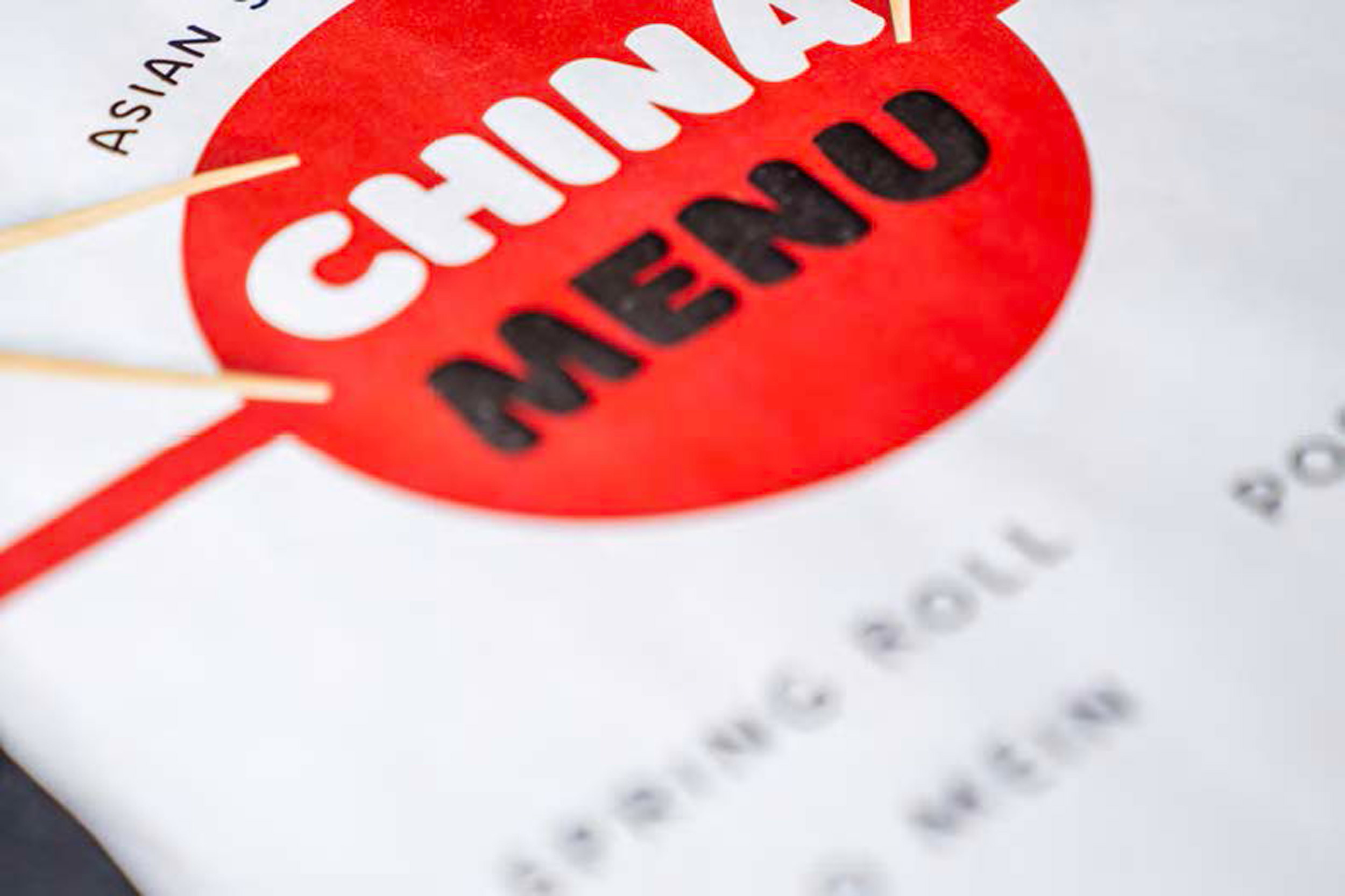 Around the World
Campus life hosts monthly events that highlight cuisines from around the world. Local restaurants are invited to offer and share a diverse cultural food journey with student-athletes.
On-campus convenience
Find the latest gear and apparel at our on-campus bookstore or take advantage of MyIMGCard's freedom of access to our facilities and the convenience of a debit or credit card all in one.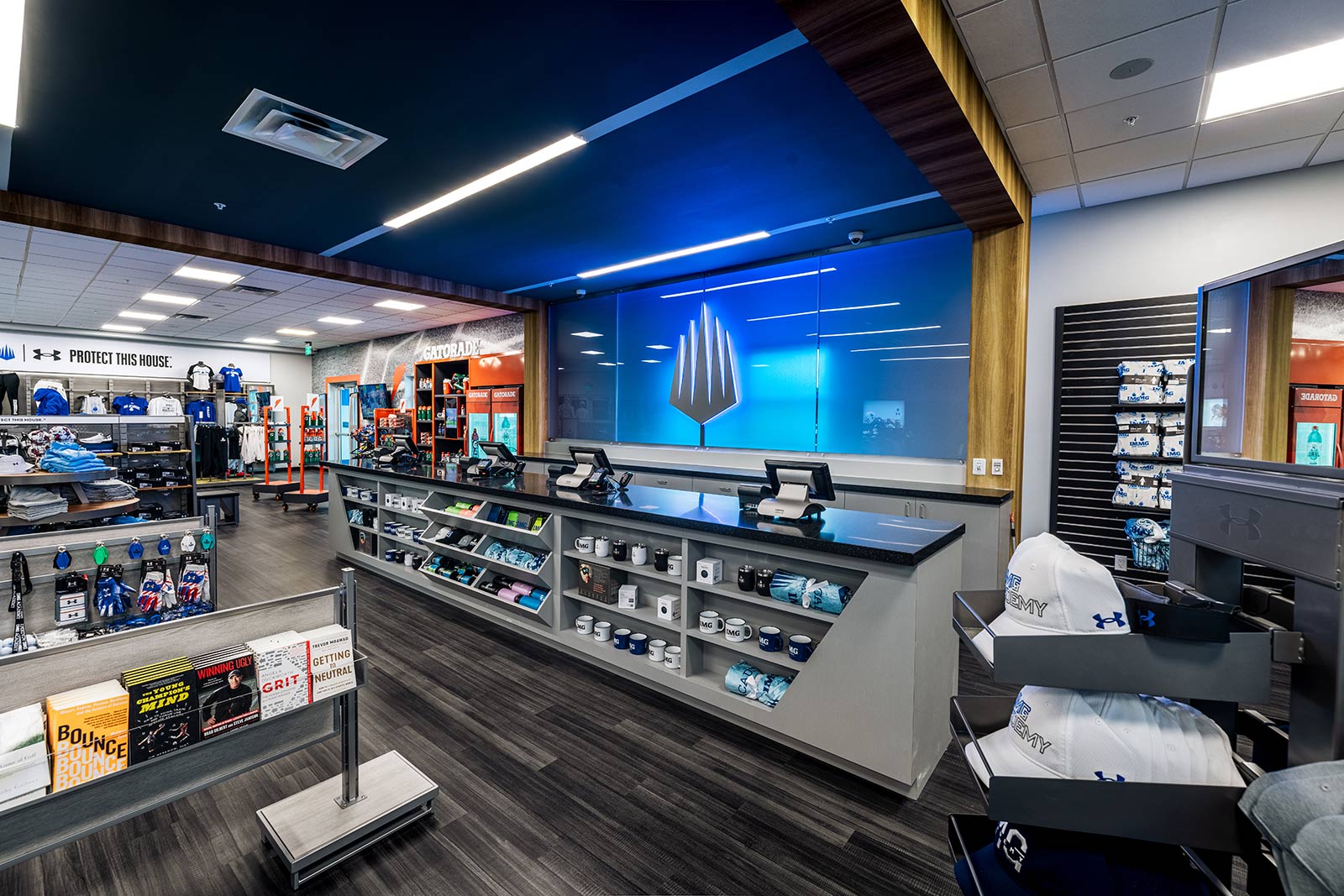 Campus Bookstore
Located in the Campus Center with extended hours, the IMG campus store sells clothing, sports equipment, and is fully stocked with snacks and drinks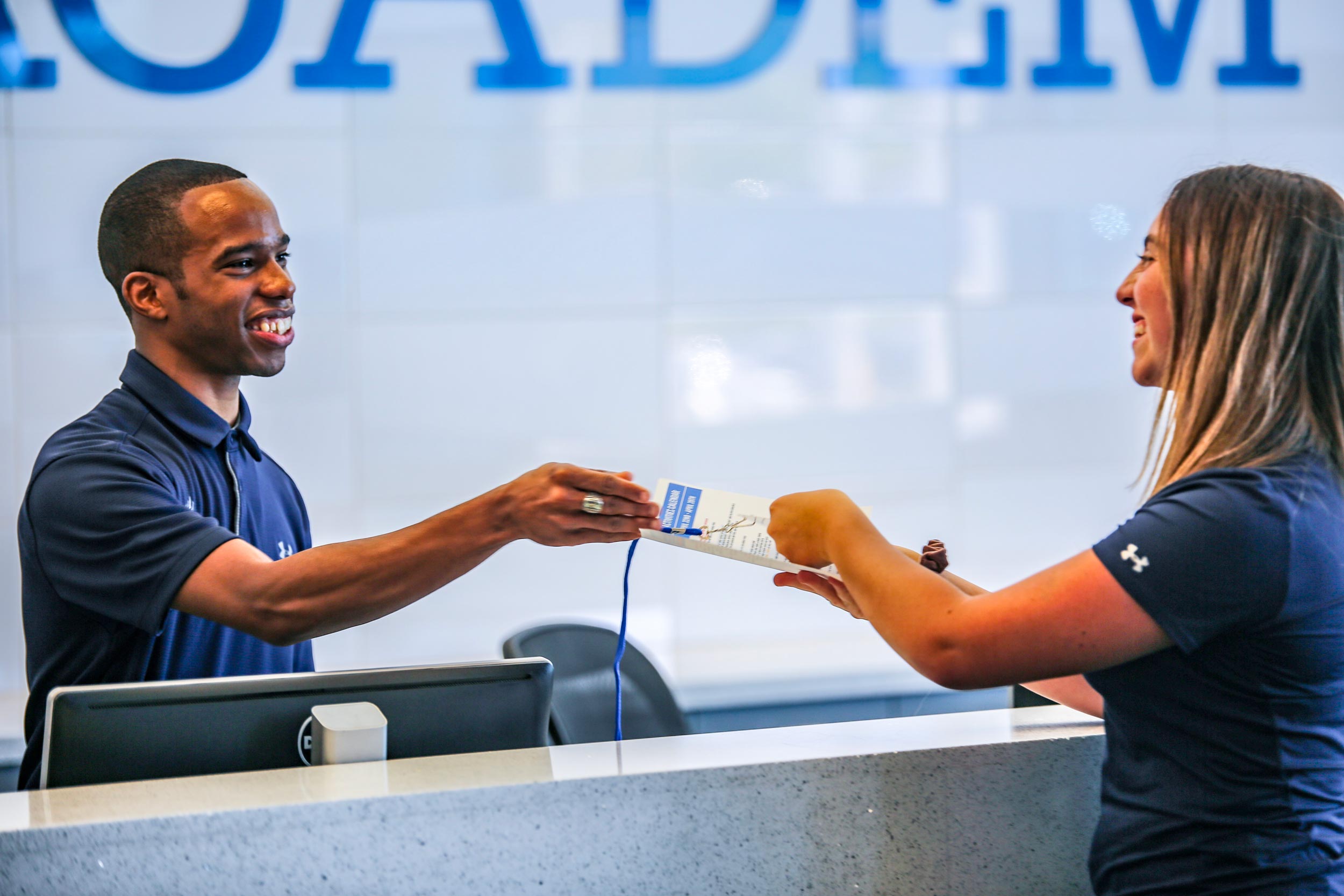 MyIMGCard
MyIMG card allows access to our facilities and the convenience of a debit or credit card all in one. For student-athletes, campers, and guests can continue to focus on their game while enjoying our on-campus refreshments and offerings.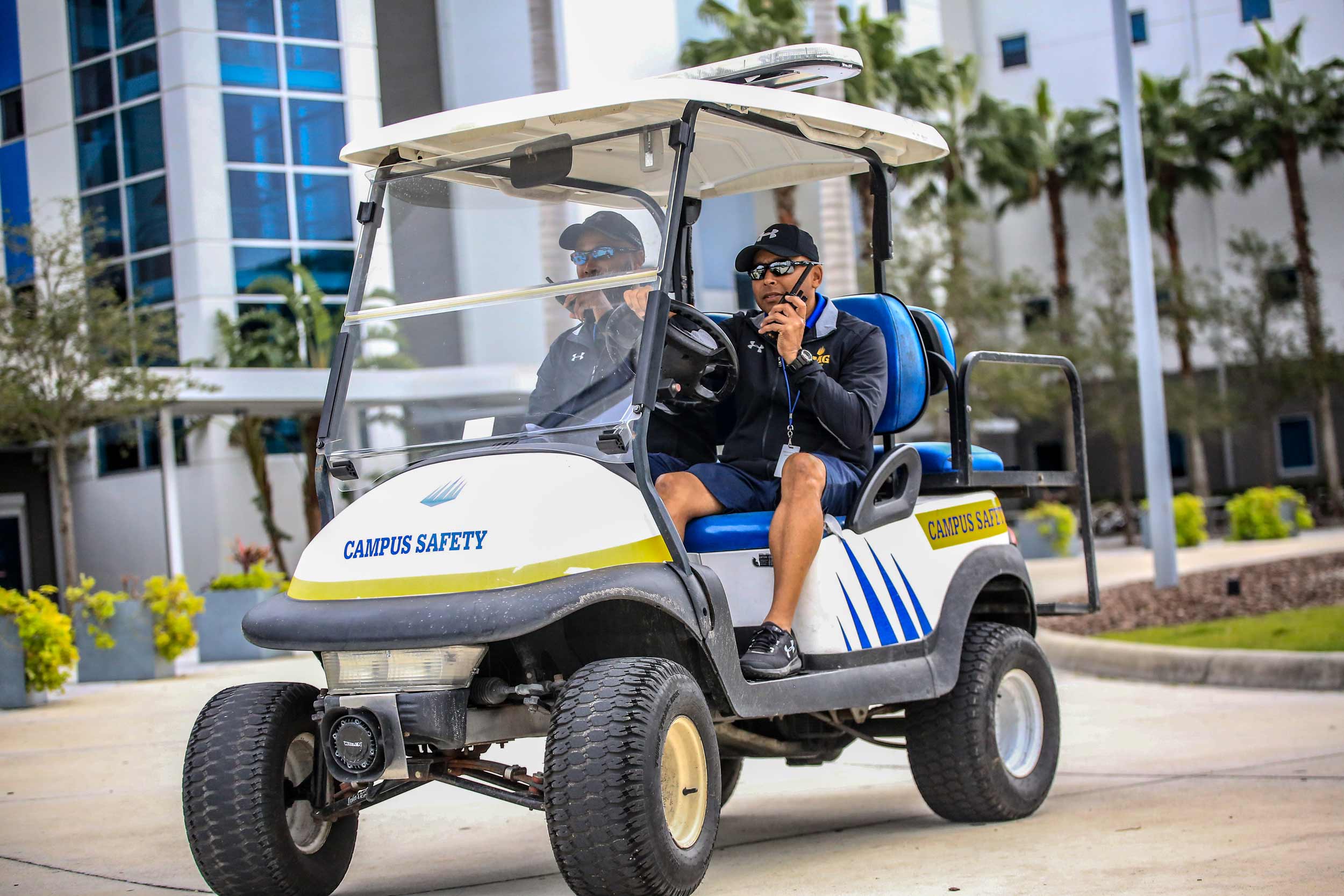 Campus security & safety
The safety of IMG Academy staff, student-athletes and guests is our top priority. Our Campus Safety team promotes a safe environment on campus while staffing security checkpoints at every entrance and exit.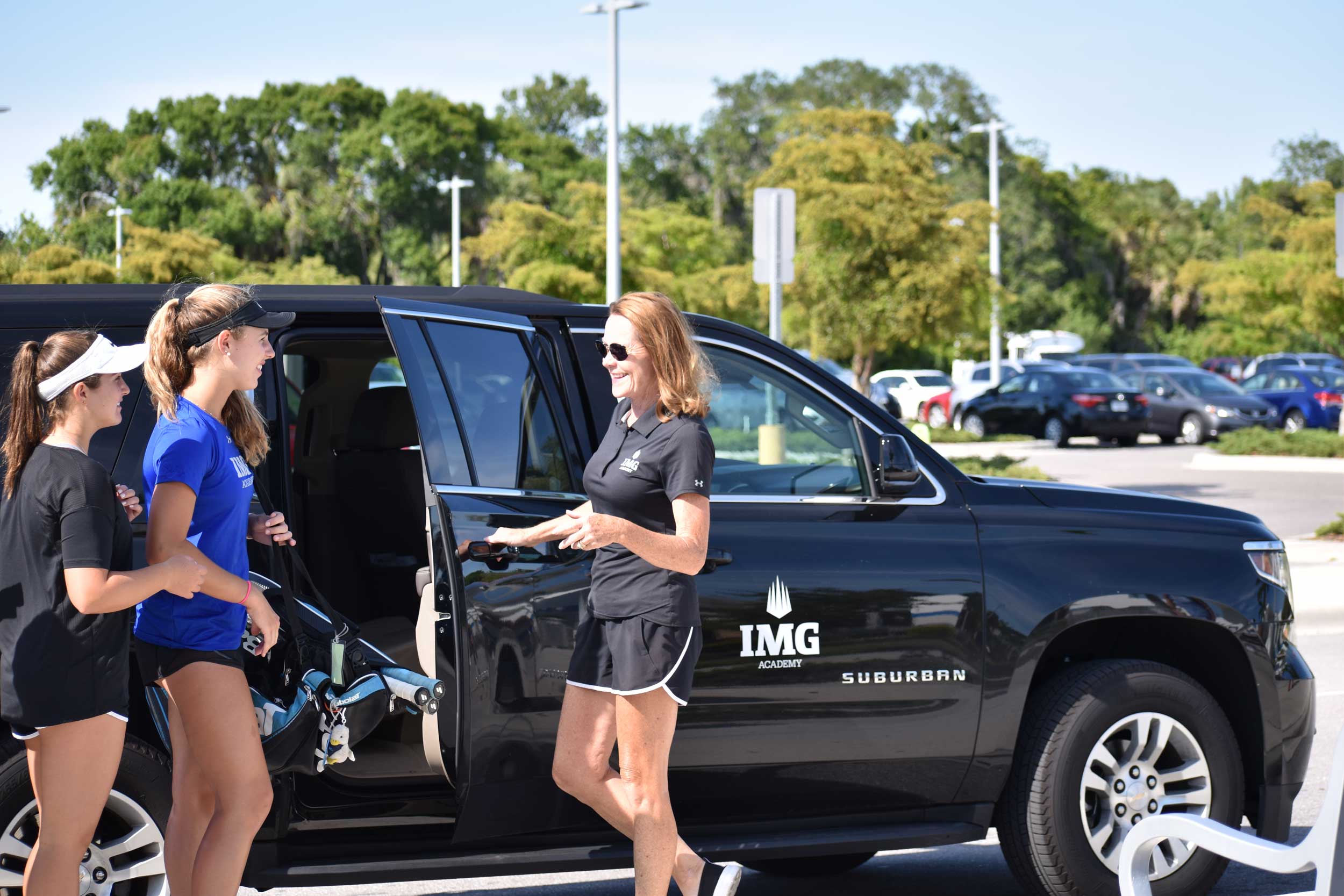 Airport services
Looking for convenient and reliable transportation to and from IMG Academy? We offer airport transportation to several local and international airports. Additional airline fees apply for unaccompanied minor travel.