Girls Track and Field
& Cross Country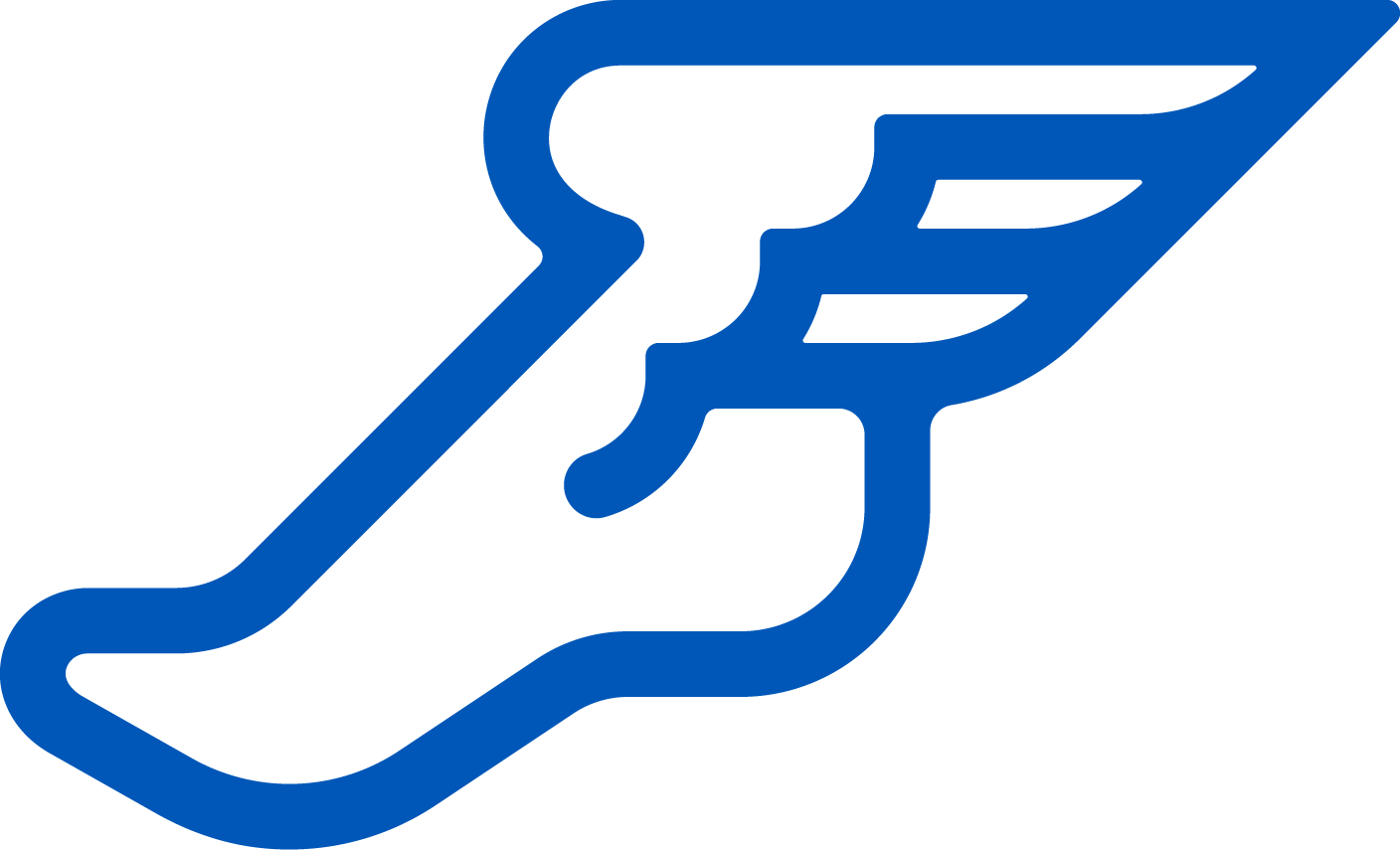 IMG Academy's girls track & field and cross country ensures that every female student-athlete receives unmatched resources to build their confidence and reach success in college and beyond. From setting records at the national level with 15 named High School All Americans in 2023 alone, to placing over 50 girls track and field student-athletes in college over the last five years, including 40+ Division I placements, IMG Academy's track & field and cross country program remains a global destination for student-athletes seeking to push themselves to reach the next level.
The girls track & field and cross country program offers event-specific training for jumpers, sprinters, Heptathletes, hurdlers, throwers, pole vaulters and distance/ cross-country runners throughout an annual competition schedule. With an unprecedented, proven methodology built upon intentional development through coachability, focus, and resilience, every student-athlete feels prepared and confident as they strengthen their abilities
Girls Track and Field Program

Overview
Program Structure
IMG Academy's track & field and cross-country program is at the forefront of developing student-athletes for the next level, in sport, in school, and for life. Our unique and proven methodology is built upon a coach-led, athlete-driven environment that emphasizes personalized growth and development within a team atmosphere. Our student-athletes not only learn what it takes to achieve their personal goals, but they are also inspired and driven by their teammates who share similar aspirations.
Tracking growth & success:
Student-athletes receive individualized training plans and focus on intricate development cycles inclusive of base training, pre and post-competition, and regeneration.
Each student-athlete within IMG Academy's track program receives:
An individual development plans
Individual development quarterly reports
A team competition schedule
A training group periodization plan
An athletic and personal development plan
A college placement plan
Home Away From Home: Hear directly from our families
Event-Specific Training
IMG Academy offers event-specific training that's tailored to each student-athlete's individual needs to maximize efficiency, increase speed, and improve strength. Training includes weekly video analysis while more technical events may have more frequent video sessions throughout the week. Student-athletes will also work with their respective coaches to review video after competing.
IMG Academy's student-athletes are exposed to elite training and conditioning plans created by world champions and Olympians. Track & field and cross-country coaches focus on developing well-rounded student-athletes while enhancing each individual's specific event techniques.
JUMPERS (TRIPLE JUMP, HIGH JUMP, LONG JUMP, POLE VAULT)

The end goal for IMG Academy jumpers is to accelerate to a maximum controlled horizontal velocity with an accurate stride pattern. To achieve that maximum jumping potential, training is broken down to focus on these core areas:

Approach
Transition from the approach to the plant of the take-off foot
Take-off
Flight
Landing

SPRINTERS & HURDLERS

IMG Academy's sprint and hurdle student-athletes combine strength, power, speed, and technique to optimize specific time and distance parameters. Sprinters and hurdlers require a great strength-to-body ratio, speed combined with horizontal velocity, and angular momentum for optimal results. Training includes block settings, conditioning, mechanical analysis, stride patterns, and more to address all aspects of competitive performance.

THROWING (SHOT PUT, DISCUS, JAVELIN, HAMMER)

Because throwers require great strength, arm speed, and excellent coordination, IMG Academy throwers typically throw 5-6 days a week combined with four days of weight training. All throwers practice multiple throwing events while focusing on their respective primary event. Training focuses on technique, grip, rotations, turns, power vs. speed, and more.

DISTANCE & CROSS COUNTRY

IMG Academy distance and cross-country student-athletes combine strength, speed, cardio, and technique to optimize specific time and distance parameters. The total running volume of each student-athlete is incredibly individualized based on age and ability level.

Training incorporates drills that help develop biomechanical efficiency as coaches consider quality training a priority over quantity of total volume. Distance runners maximize their speed while minimizing the risk of injury while developing primary biological components that factor into positive performance outcomes.

For cross country student-athletes specifically, training is a combination of long-distance road work, trail runs, and track intervals to develop speed and endurance. An emphasis is also placed on running mechanics, recovery techniques, strength training, and nutrition. Specific paces and intensities ensure that the targeted energy and body systems are addressed.

COMBINED EVENTS

IMG Academy's Combined Events training group focuses on developing well-rounded athletes in the Pentathlon, Heptathlon, and Decathlon. Athletes in the program will receive personalized coaching and training that is tailored to their individual needs and goals. The program also emphasizes mental and emotional resilience, as well as nutrition and injury prevention.

The dedicated multi-coach works closely with each student-athlete to develop a training plan that is tailored to their individual needs and goals. Combined event training will heavily focus on developing speed and power, while also incorporating proven training techniques for the 800m/1500m events, as demonstrated at both the NCAA and Olympic levels.

The coach will provide guidance and support throughout the entire training process, from the initial stages of strength and conditioning to the final stages of strategy and competition. This personalized approach allows each individual to maximize their potential in each event, while also building a strong foundation for future success in college.

Facilities
IMG Academy's track & field and cross-country program trains and competes on the following facilities on campus:
8-Lane 400M Track

High-speed video analysis for thorough training to review practices and meets in slow-motion, instant replay, and more with the ability to share all content
Freelap & Brower Timing systems for portability, accuracy, and wireless capabilities

Six multi-directional pole vault runways with international-standard pits
Eight multi-directional long jump/triple jump pits
Dedicated long throw areas with multiple circles and cages

2 shot competition shot put rings
2 Discus and 2 hammer rings
Dedicated Javelin Runway
Dedicated Throws Equipment Shed on Site

Covered turf facility for speed and agility work
Other Facilities
Explore our housing and amenities here
Dorms
Campus Center
Academic Center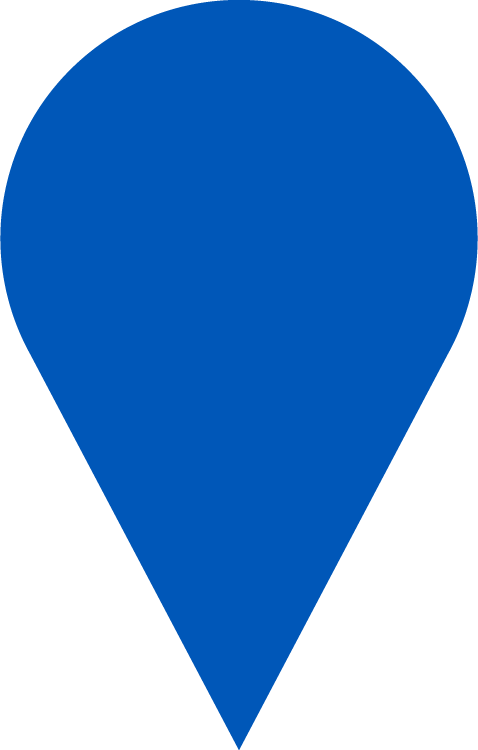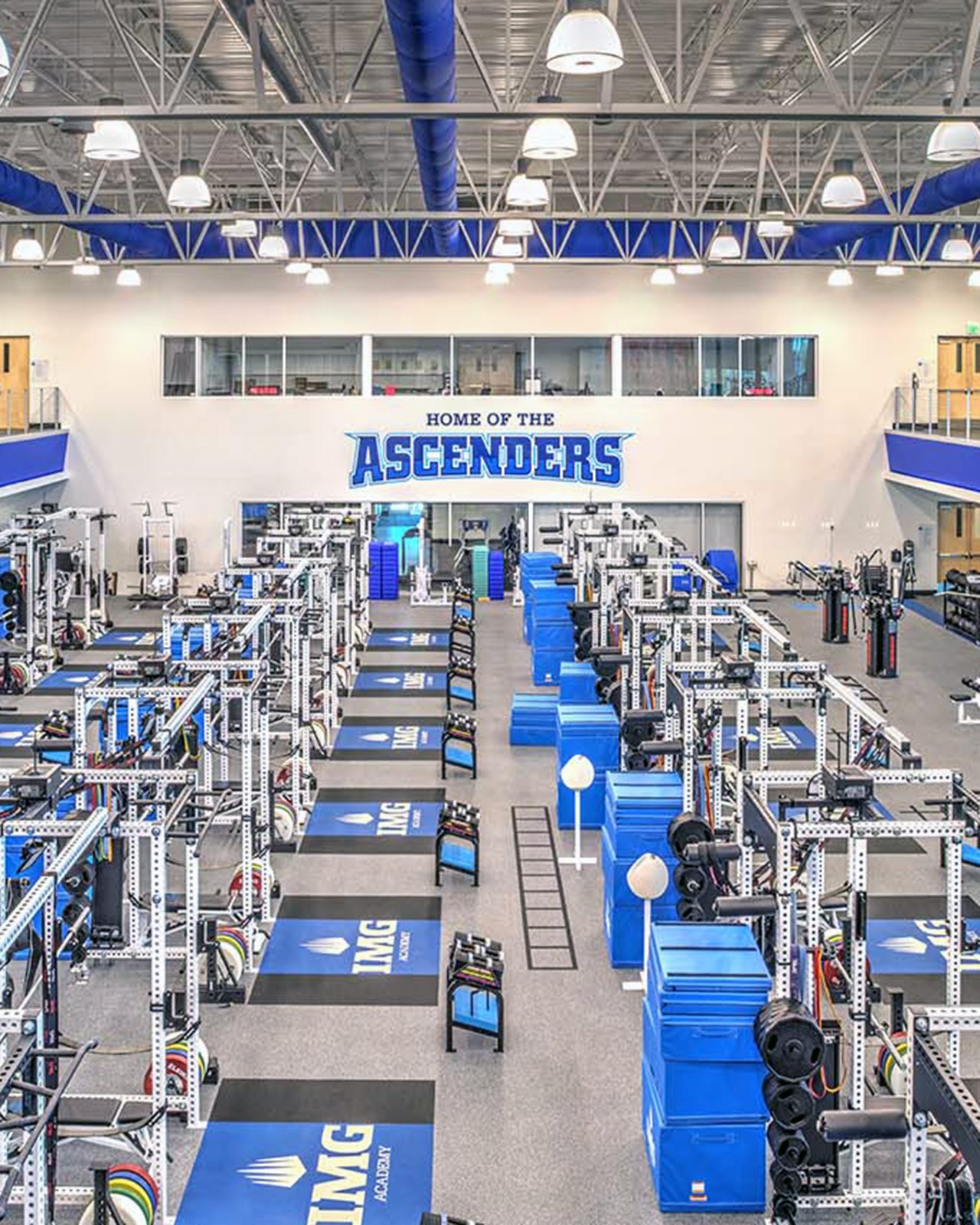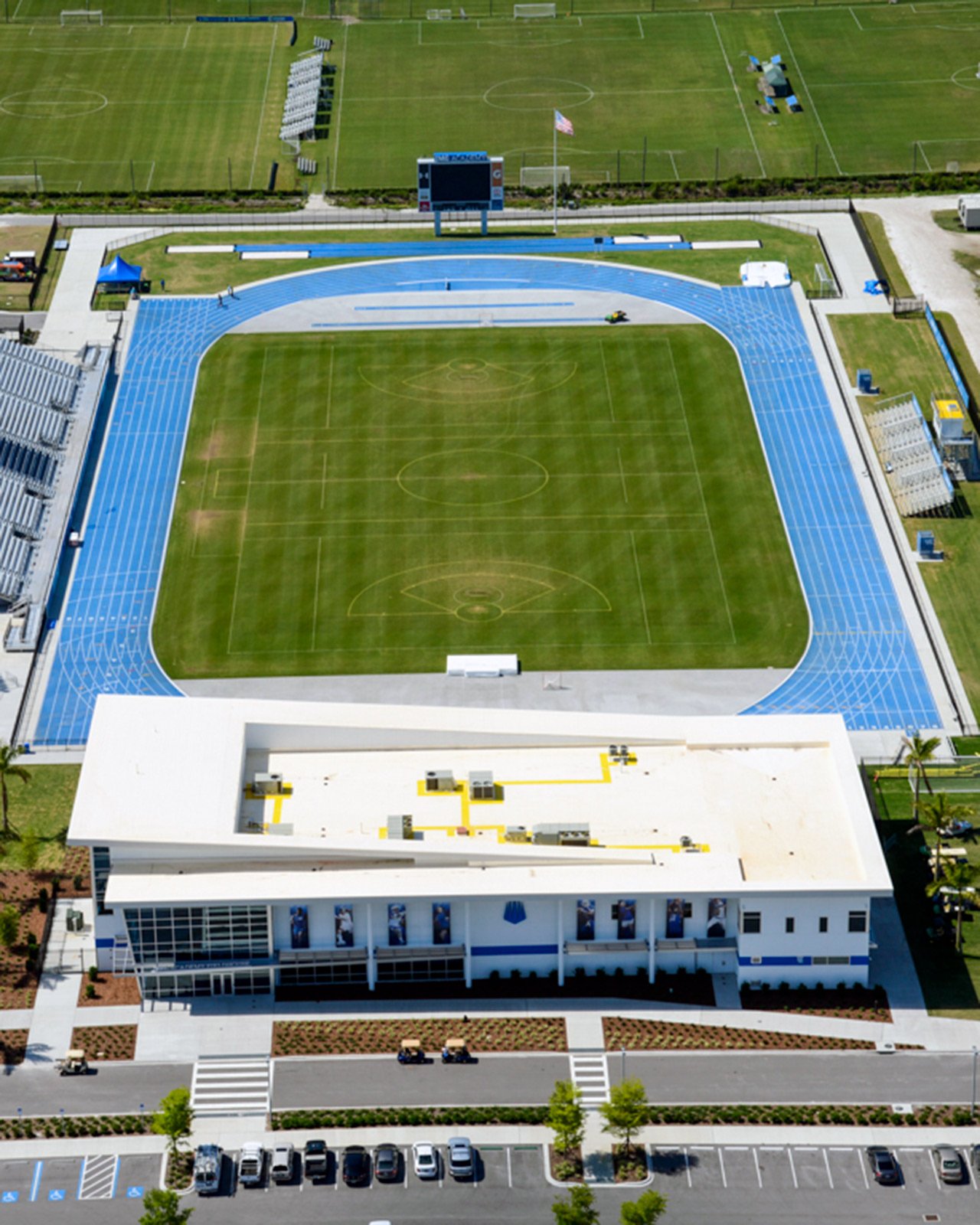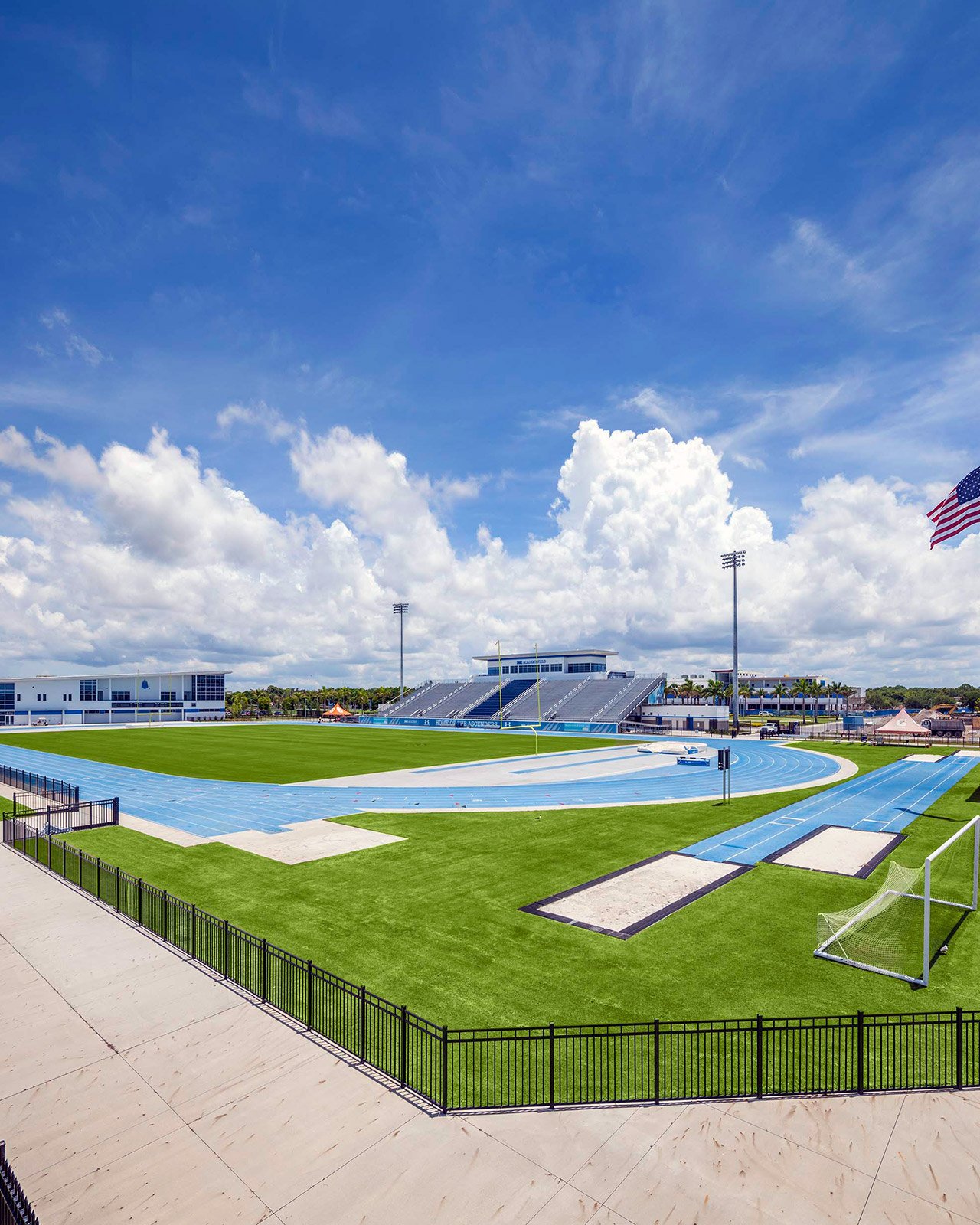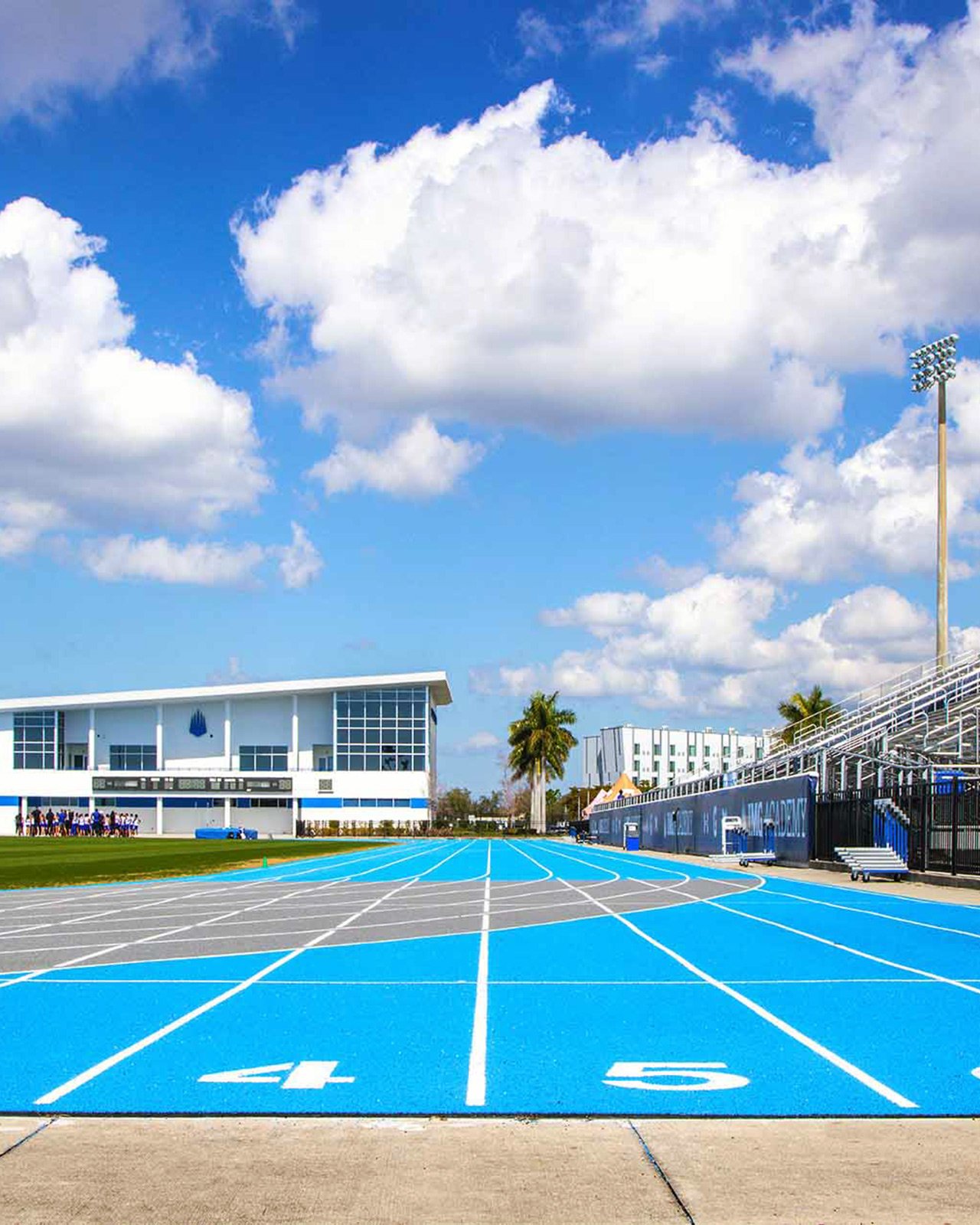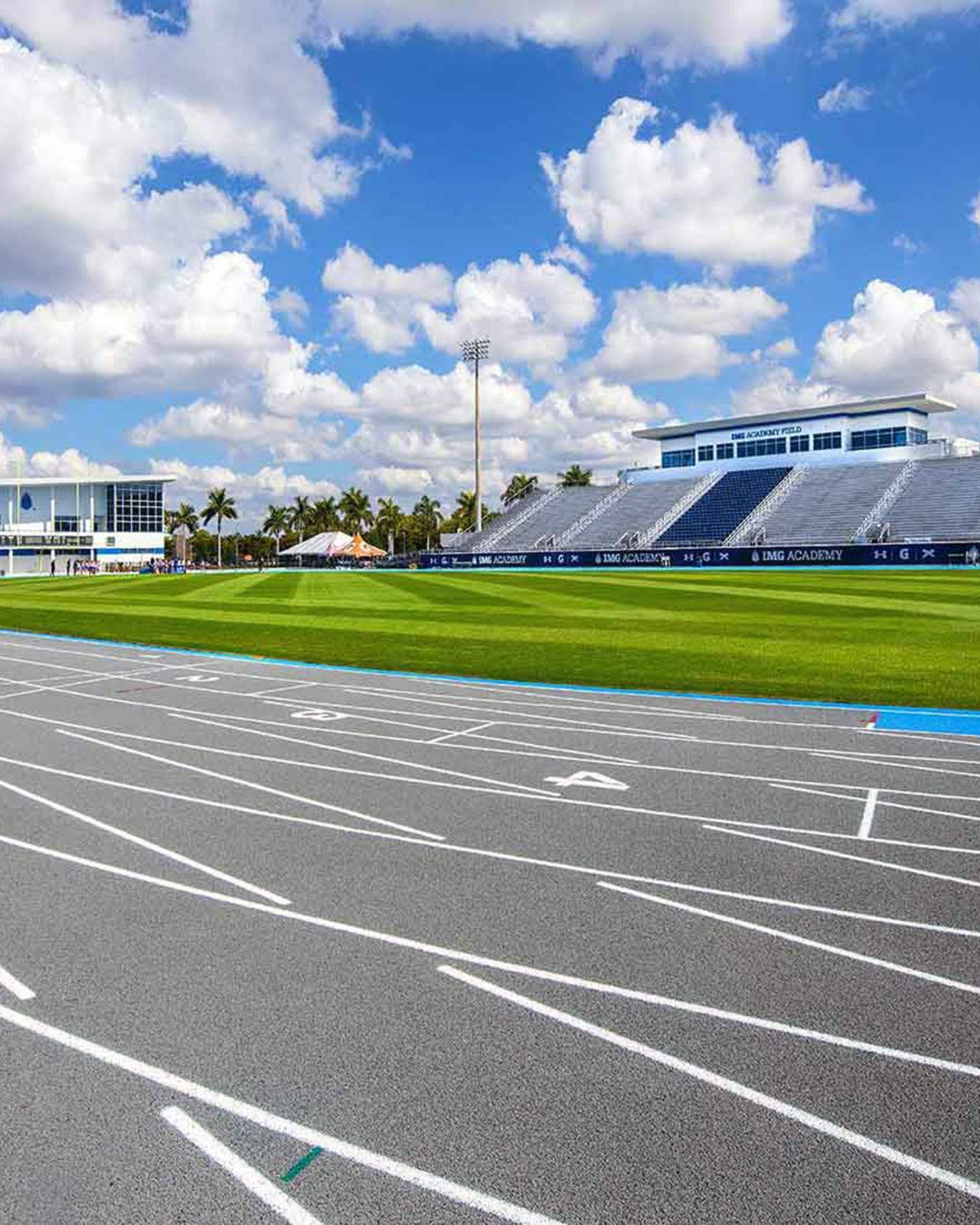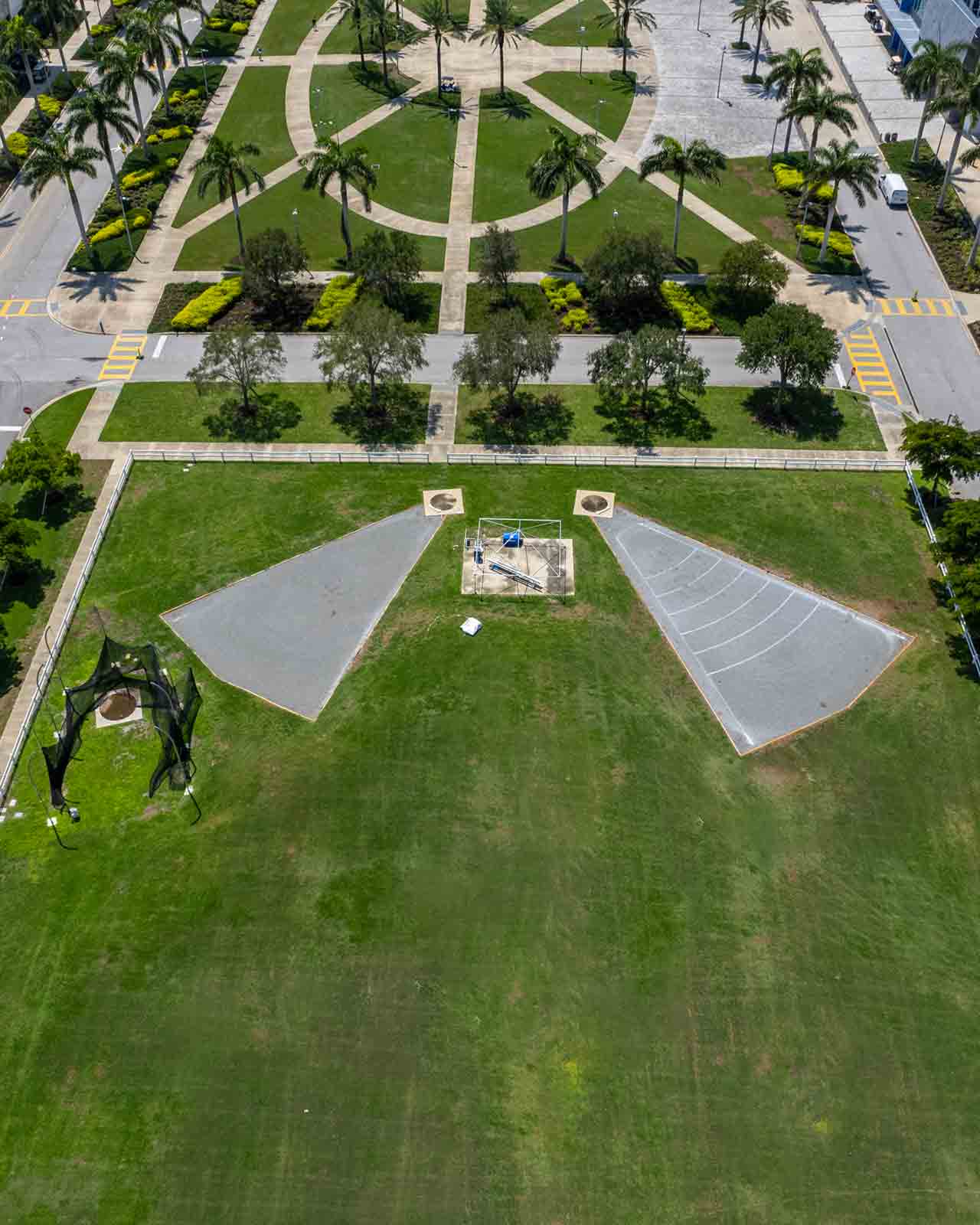 Program Achievements
Some impressive highlights of the IMG Academy girls track & field and cross country program include:
Layla Haynes 2023 CARIFTA Games Gold Medalist 1500m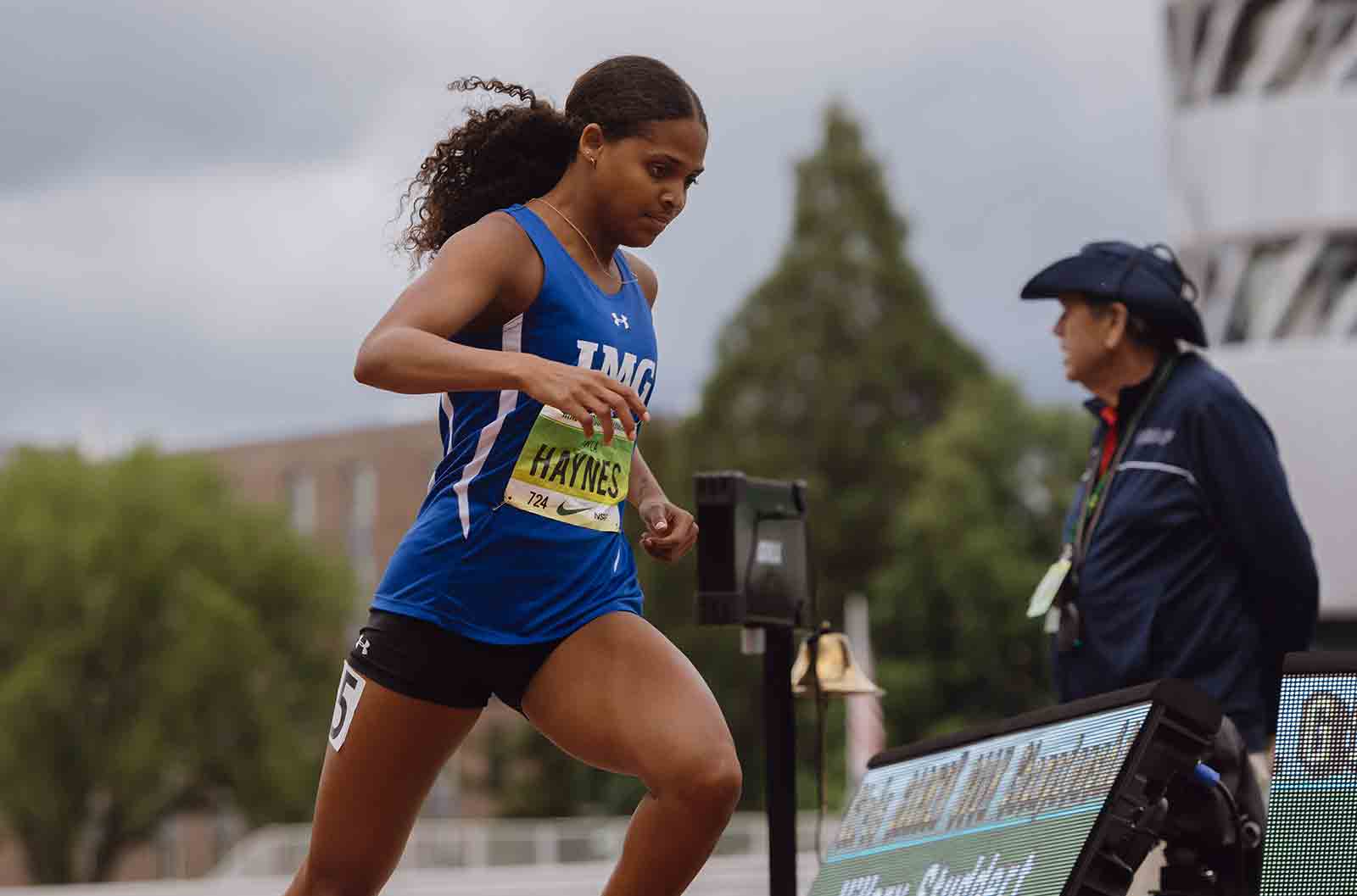 35 National Outdoor Qualifiers in program history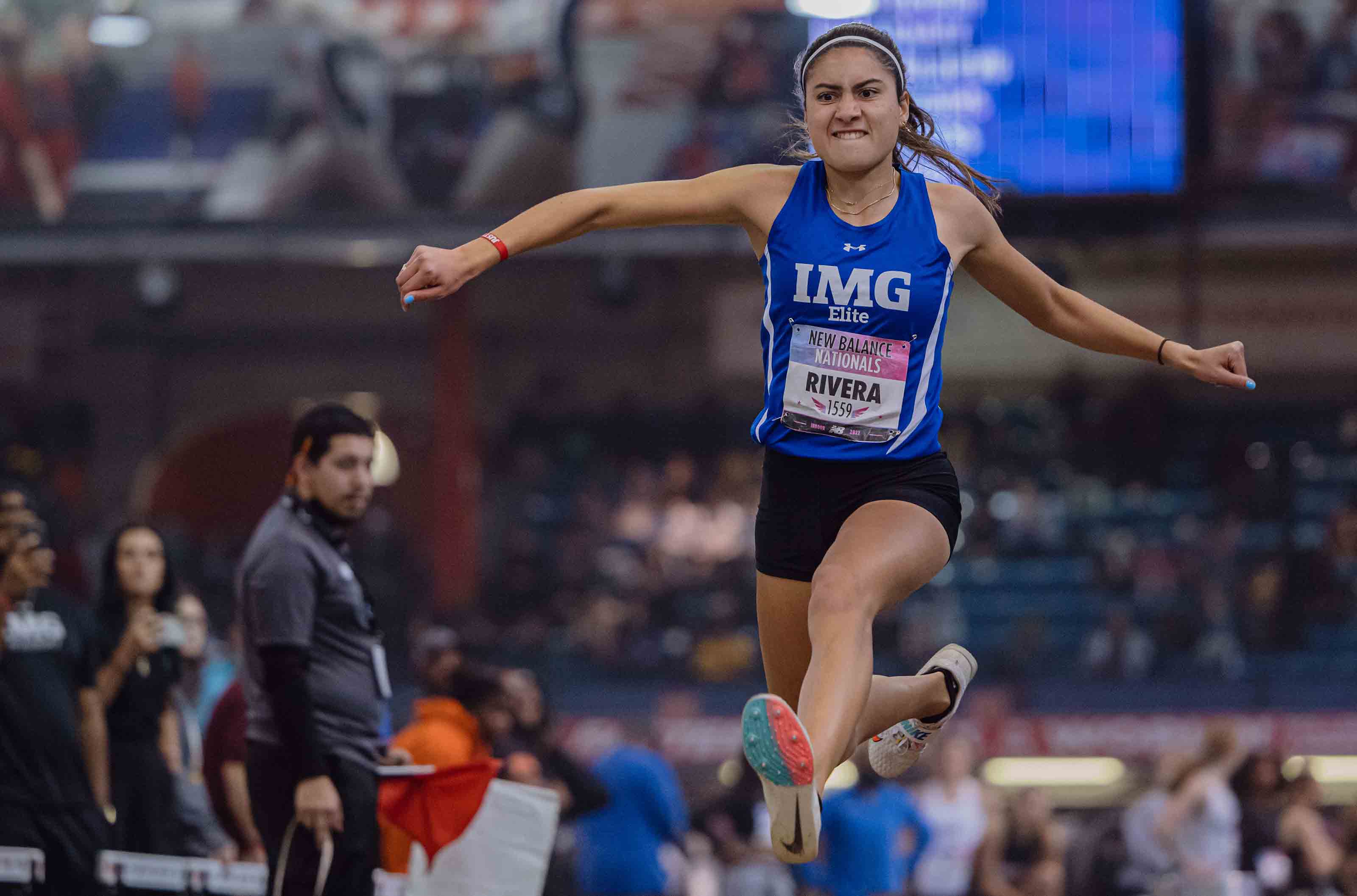 45 National Indoor Qualifiers in program history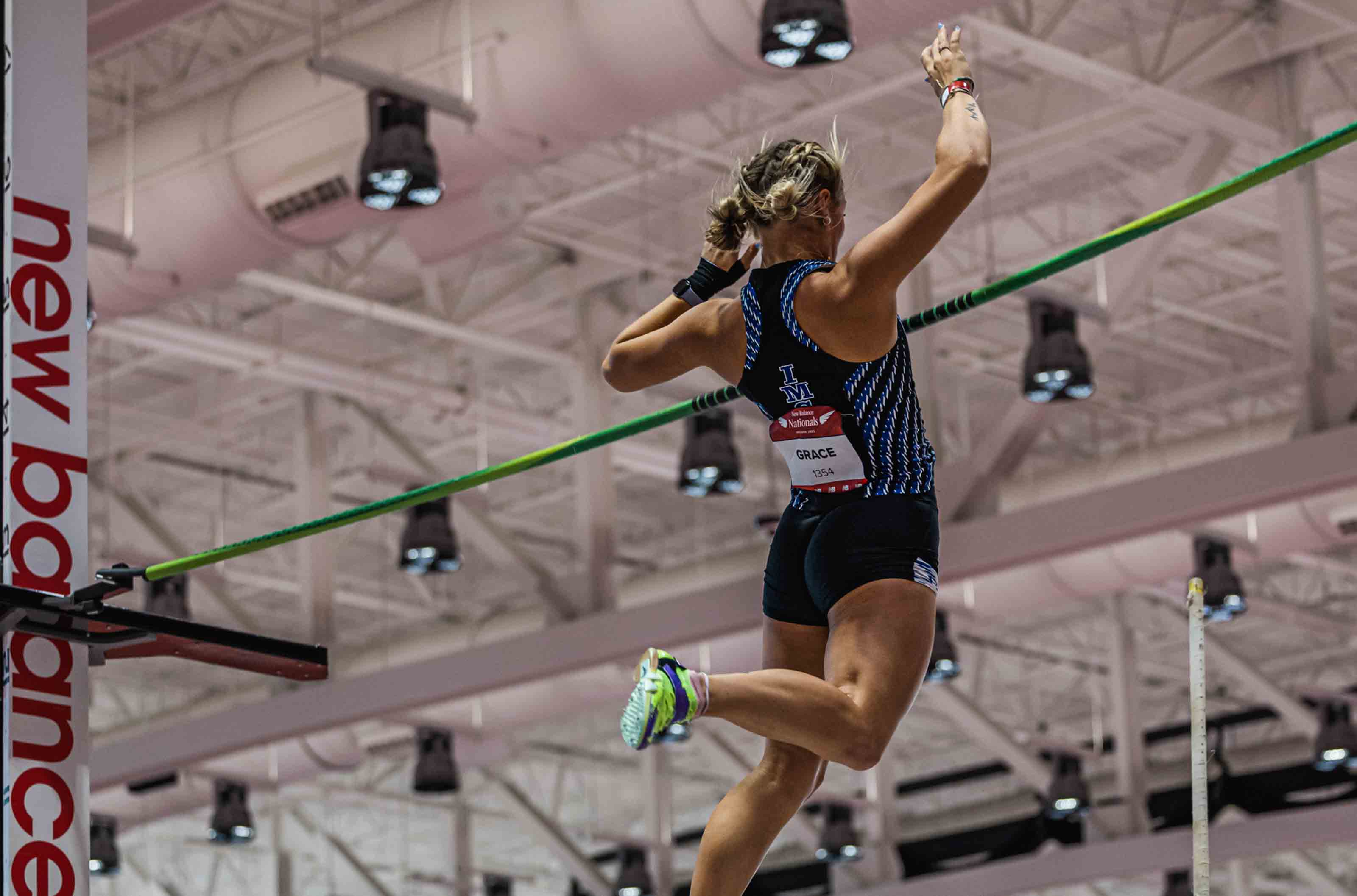 50+ girls track and field student-athletes placed in college over the last 5 years, including 40+ DI placements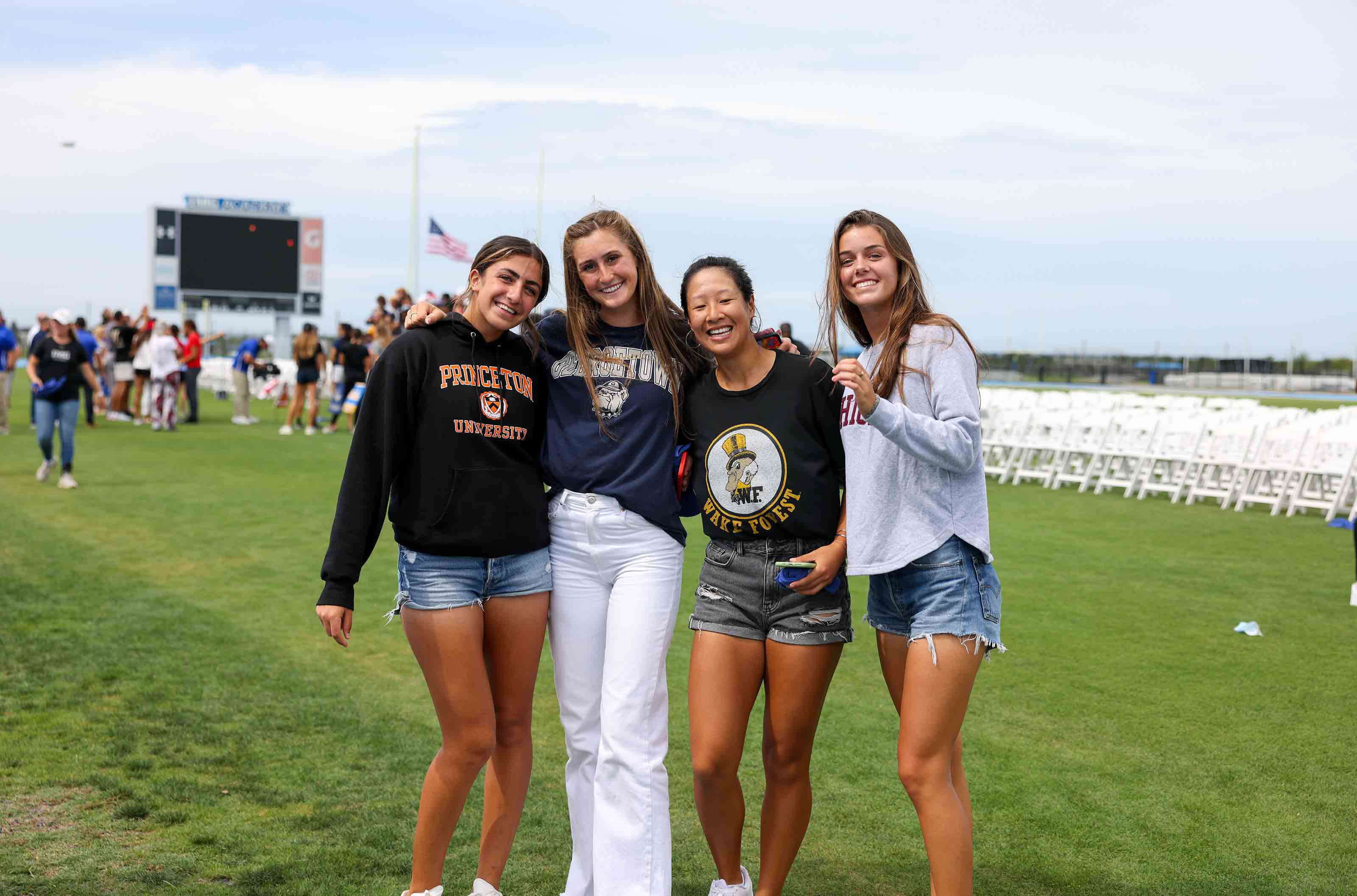 View Our Stories
Take an inside look at IMG Academy student-athletes and their unique journeys on campus. While each student-athlete has a unique background and story, their shared passions and goals are clear as they strive together to achieve their dreams and reach their full potential.
Back to the Blocks - Jaylen Slade's Journey to the Olympic Trials
Throwing Away the Limits - Kosi Umerah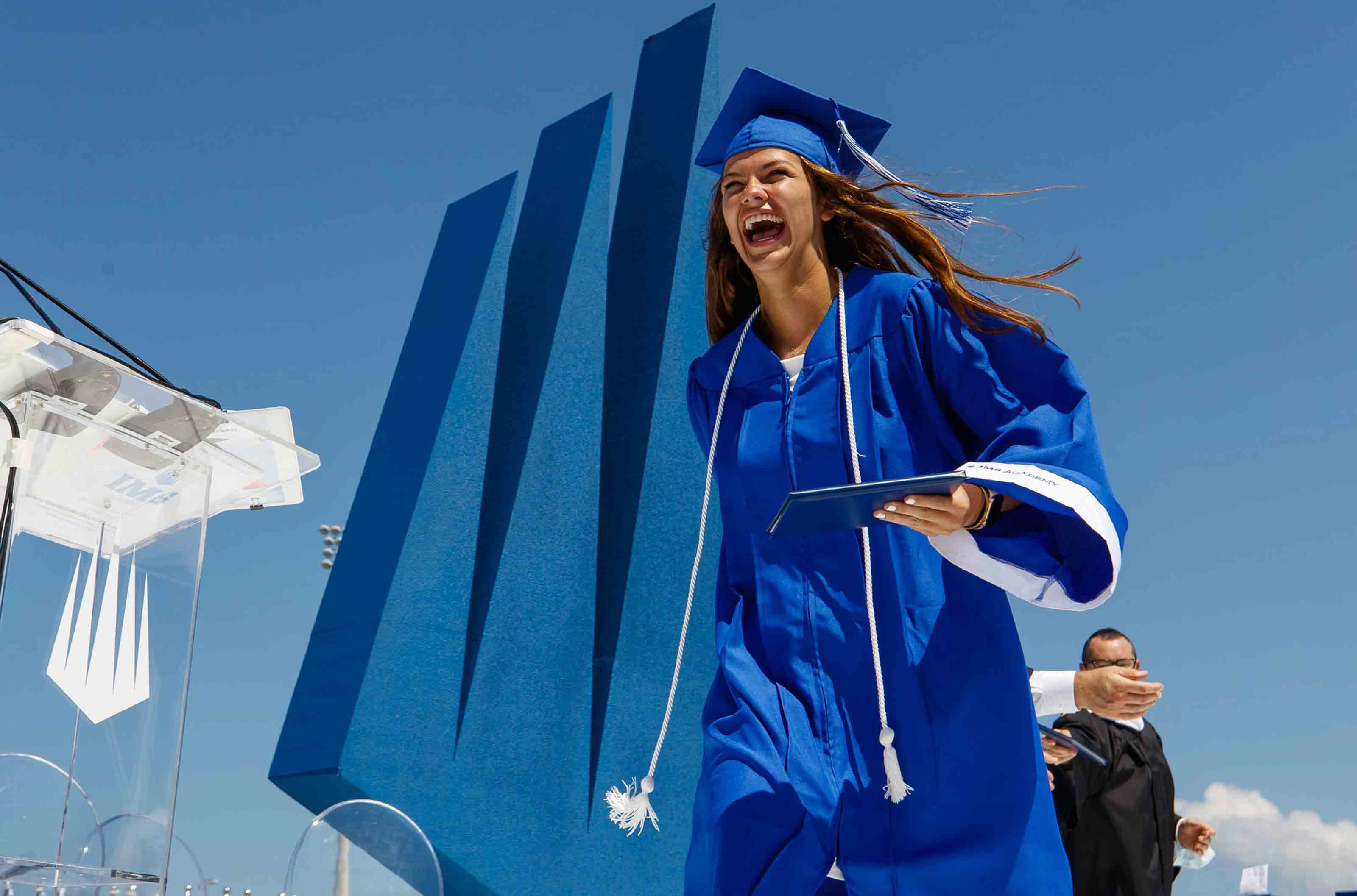 Tuition
IMG Academy boarding school is built for dedicated and passionate student-athletes. We provide the tools and resources for our student-athletes to achieve their goals in the classroom, in their sport, in college and beyond. IMG Academy tuition rates are based on the comprehensive nature of our programming and resources available to student-athletes.
2023-2024 full year track and field tuition ranges from $67,400-$89,900 depending on age and program enrollment.
Apply online
IMG Academy is the world leader in sports education and the boarding school admits a limited amount of students annually from a large pool of qualified applicants, so we encourage interested student-athletes to submit an application as early as possible. Submit your online application to get started today.
Already started an application?
Continue your application >