This is
sports

education

The hallmark of an IMG Academy education is a robust curriculum, an abundance of learning experiences that require collaborative problem solving, and subject-specific assignments in which learners critically and creatively examine the world around them. The IMG Academy faculty forms the core of a much greater academic support team that includes parents, administrators, coaches, residential mentors and campus life staff members, all of whom work tirelessly to positively impact holistic development in academics, athletics and character growth.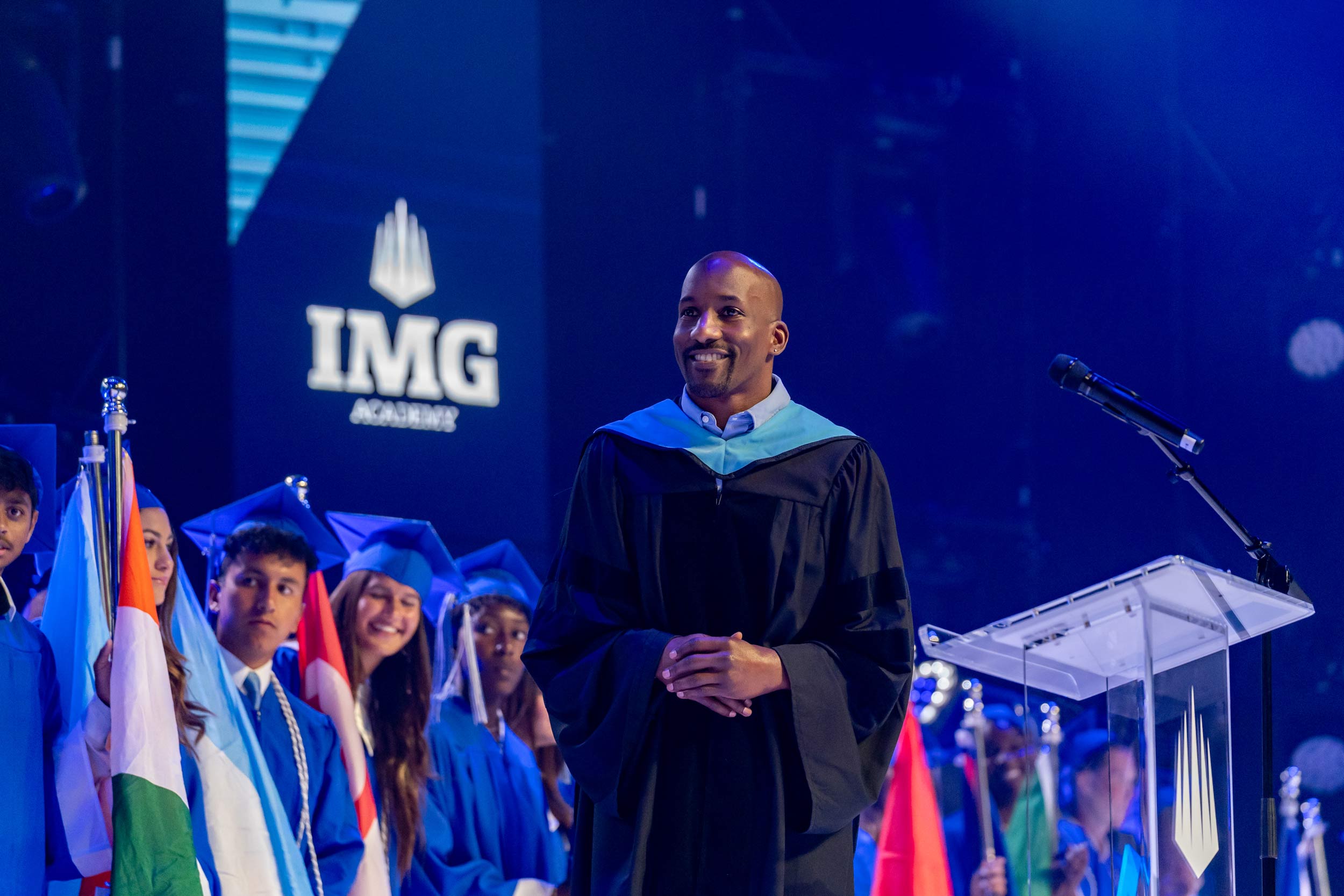 Unmatched Expertise
"At the core of IMG Academy's boarding school is an unwavering support system focused on holistically developing the young minds of our student-athletes. We are not a singular narrative. We are not just athletes but student-athletes as well. When these young adults complete their journey at IMG, they leave with the confidence that they understand who they are and how they can complement and enhance the world and the communities they intend to occupy."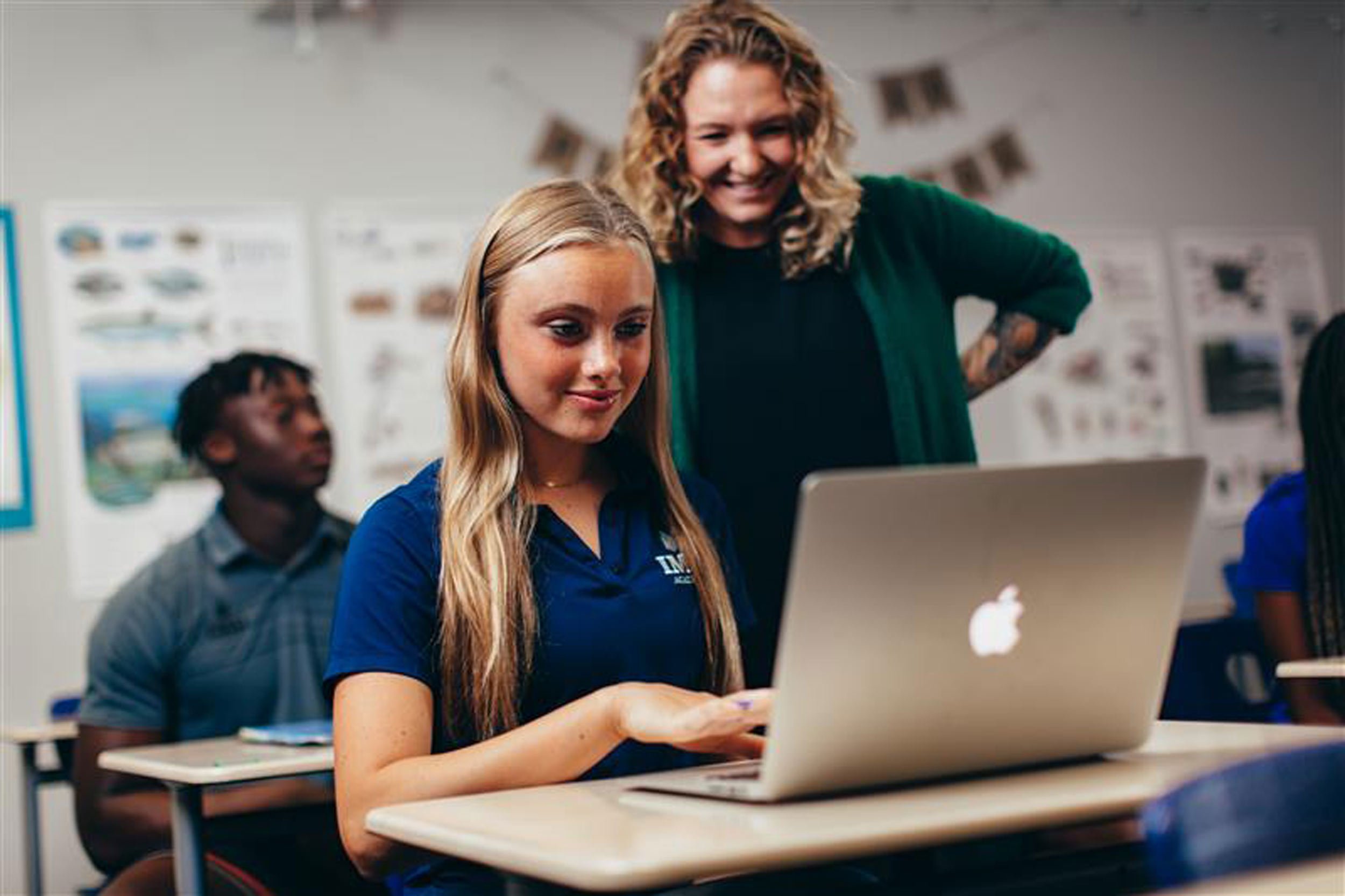 Curriculum
The IMG Academy curriculum focuses on developing critical thinking, collaboration, perseverance and communication skills through traditional subject areas while also offering student-athletes the opportunity to express themselves and pursue areas of passion in the form of electives and cocurriculars. The school's curriculum is designed to prepare student-athletes for the rigors of university life and beyond and provides a supportive learning track for each individual, including available core, honors, and AP courses.
HIGHLIGHTS
77 AP scholars
18 AP courses offered
30 Honors courses offered
73 National Honor Society inductees in 2022
National Merit Scholar Finalists for the past 5 years
SAMPLE COURSEWORK
English/Language Arts:
Public Speaking, Analysis of Film and Literature, Honors British Literature, AP English Language and Composition
Mathematics:
Algebra II, Trigonometry, Honors Statistics, AP Computer Science Principles
Science:
Forensic Science, Honors Physics, AP Chemistry, Advanced Robotics II
Social Studies:
World Geography, Honors World History, Law in Society, AP Macro and Micro Economics
World Languages:
Spanish I, II, III, IV, Honors II, Honors III Honors IV, AP and French I, II, III, Honors III, Honors IV
Fine Arts:
Drawing and Painting, Photography & Graphic Design, AP 2D Design, 3D Design
Electives:
Advanced Media Broadcast, AP Seminar, AP Research, Health and Wellness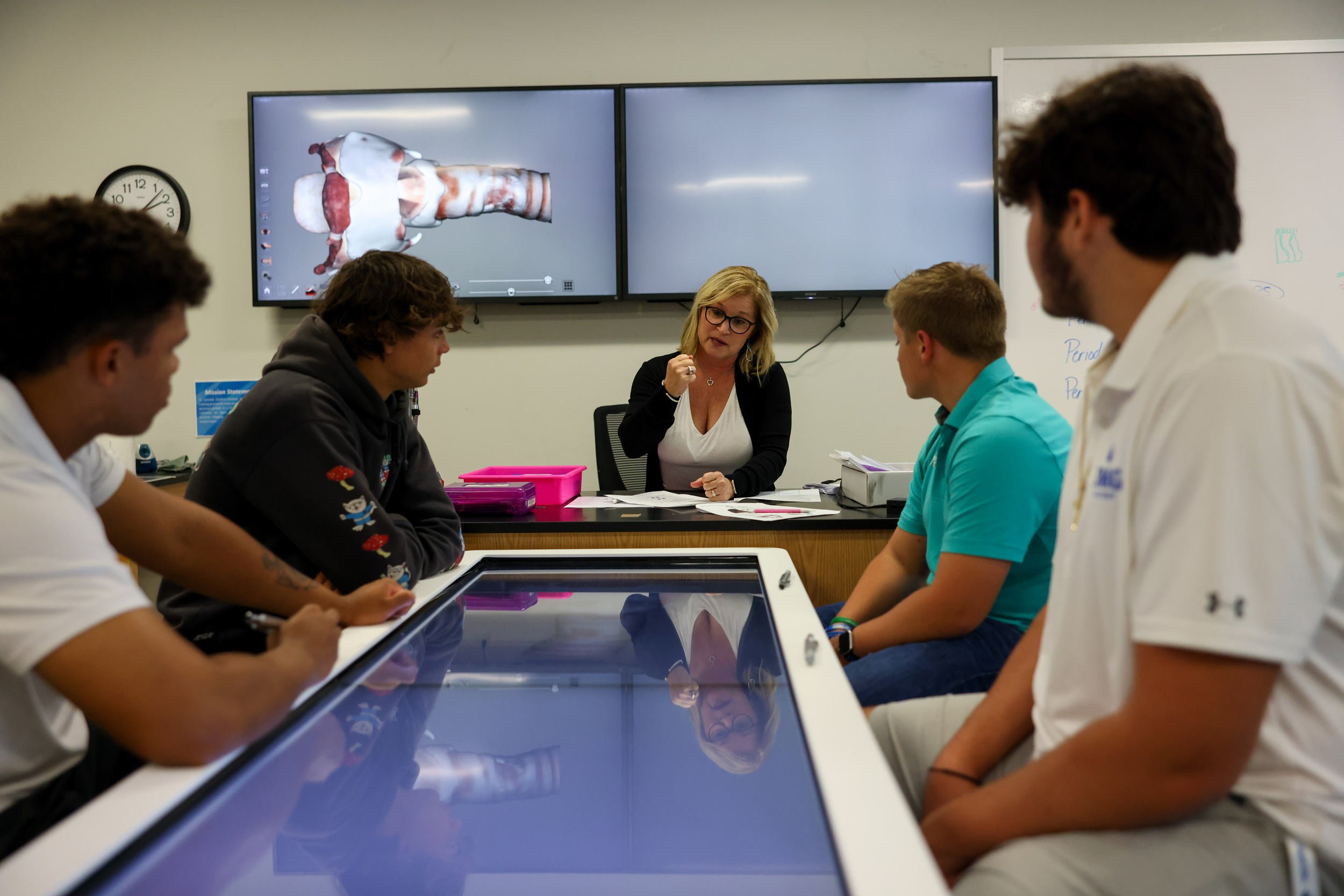 Extended Educational Experiences
IMG Academy student-athletes have access to experiences and studies that align best with their academic and career goals. Even before graduating from IMG Academy, they're set up for success and prepared well beyond campus through opportunities such as earning a Seal of Biliteracy or Dual Enrollment and participating in an academic pathway.
Seal of Biliteracy
Student-athletes who show a proficiency in French or Spanish by the time of graduation may be awarded the Seal of Biliteracy. The seal formally signifies the accomplishment of bilingual student-athletes and is a powerful tool across college and career applications and scholarships.
Dual Enrollment
In partnership with a local university, IMG Academy offers dual enrollment – a program available to student-athletes seeking accelerated course work. Student-athletes have the opportunity to earn credit towards a postsecondary degree prior to graduating high school.
Academic Pathways
IMG Academy student-athletes can study specific areas of interest through academic pathways in STEM, Business, and Social Sciences. Student-athletes have the opportunity to become better aligned with their longer-term academic goals as well as be positioned for their next step, including even earning industry certificates through their coursework.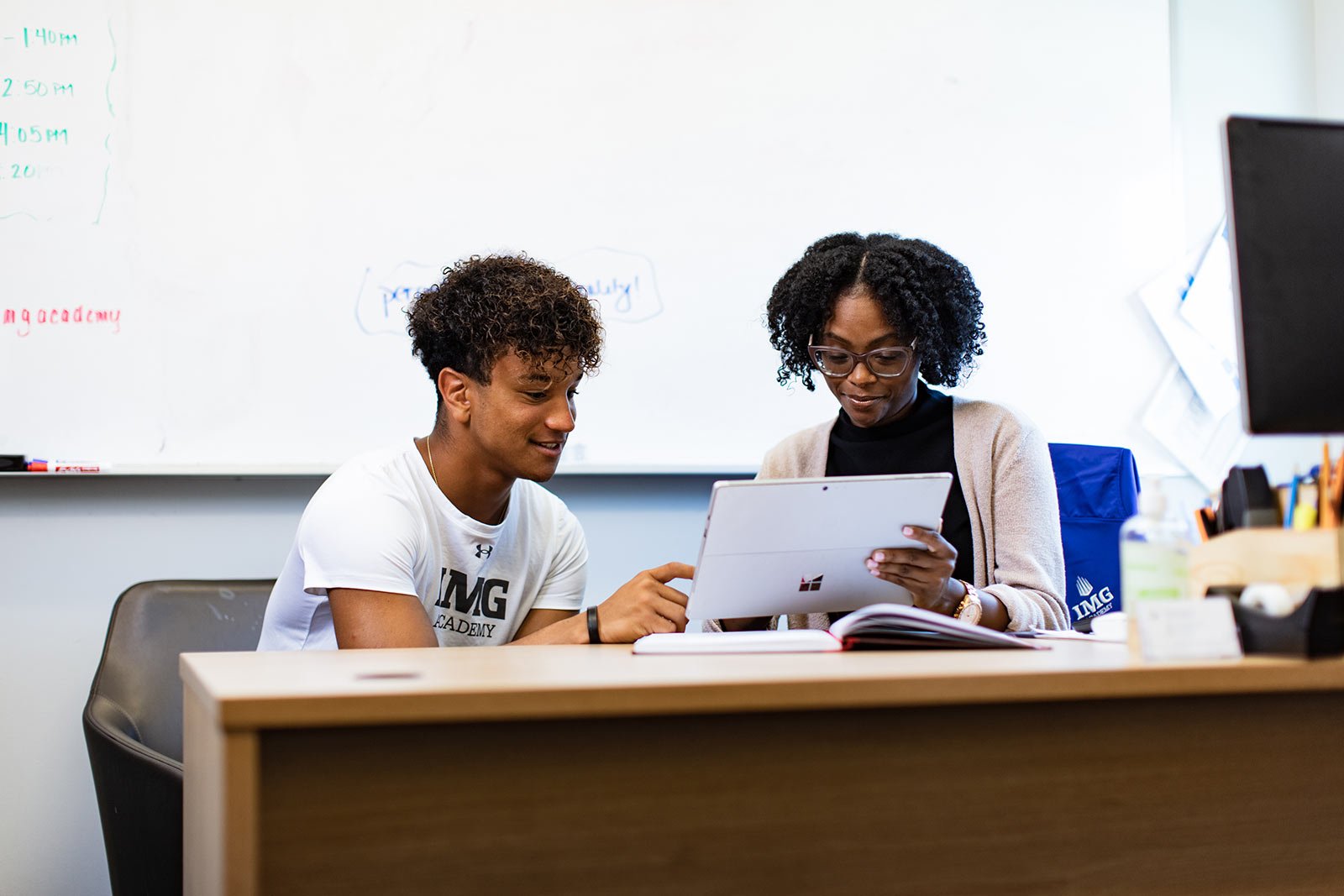 Academic Support
Our academic support team meets student-athletes where they are today with the goal of preparing them for college and beyond. IMG Academy has several additional educational programs that can enhance the learning experience for each student-athlete.
Tutoring
IMG Academy offers a variety of tutoring opportunities, including assistance during both school sessions as well as evening tutoring options. Fee-based private tutoring sessions are also available.
Learning Resource Center (LRC)
The LRC provides student-athletes with identified learning differences or those needing extra learning support with access to personalized academic guidance in areas such as goal setting and management, organization, and self-awareness.
Summer School
Available to all enrolled student-athletes, the summer school program is the perfect balance of ongoing coursework with personalized sport training.
English as a Second Language (ESL)
ESL is a perfect solution for student-athletes looking to improve academic reading and writing in English as they transition into the American culture and U.S. education system while preparing for their TOEFL exam.
College Placement
IMG Academy empowers student-athletes to win their future, preparing them for college and beyond. Dedicated staff in our College Planning and Placement Department educates and mentors each student-athlete and their family about college exam preparation, athletic recruiting, college admissions and NCAA compliance requirement, allowing them to seamlessly find the right university that suites their goals.
We are unmatched in placing student-athletes on college rosters and have a track record for high-academic outcomes with over 25 students from the class of 2022 matriculating to top 25 US News colleges, including several Ivy League commits. In tandem, with NCSA, the leading college athletic recruiting network, student-athletes are equipped to increase their chances of competing at the collegiate level.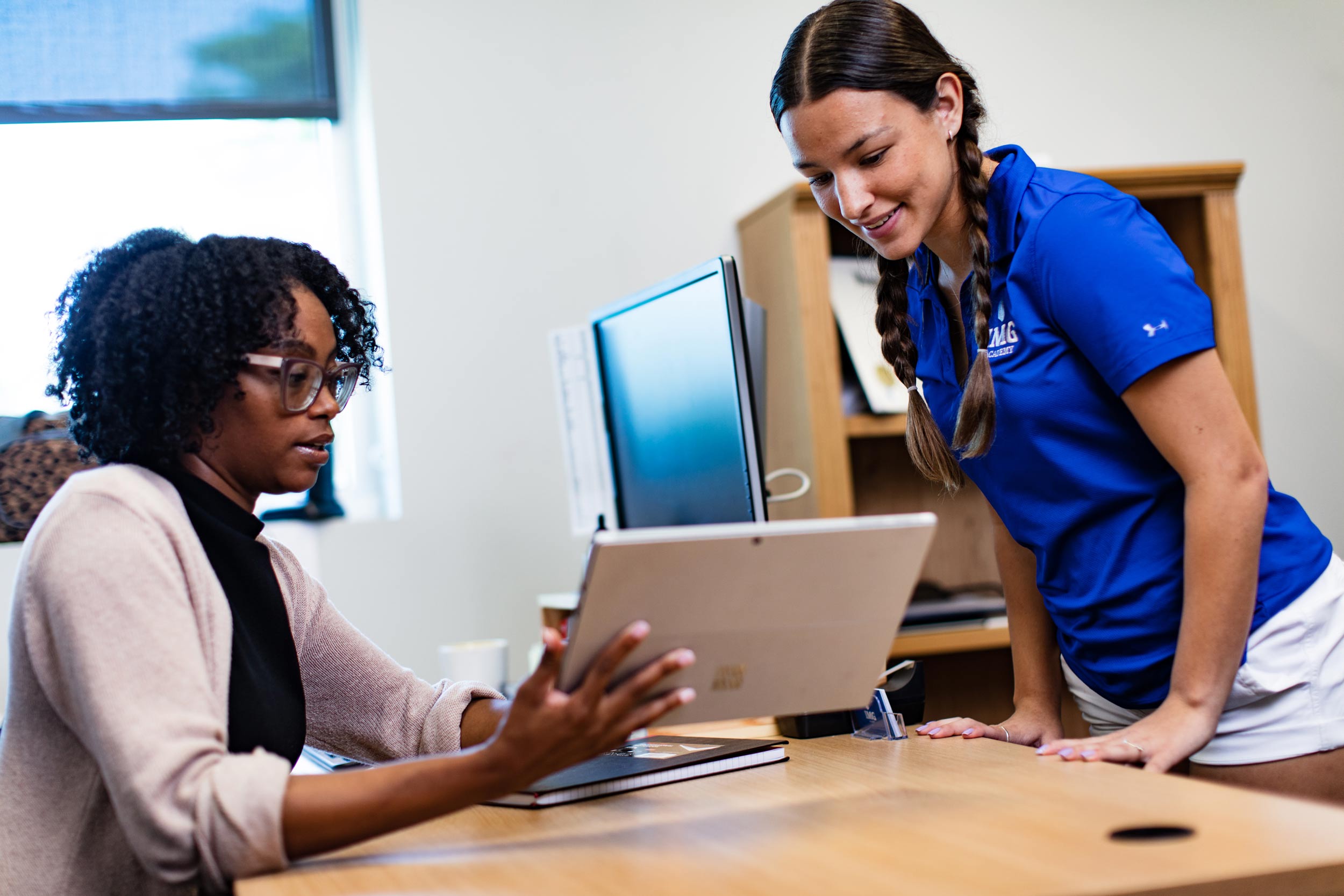 Prepared for
College and Beyond
View Our Stories
Take an inside look at IMG Academy student-athletes and their unique journeys on campus. While each student-athlete has a unique background and story, their shared passions and goals are clear as they strive together to achieve their dreams and reach their full potential.
Moving the Tassel. Chasing the Dream. Graduation 2022
His Journey: China > IMG > Princeton