IMG Academy has an unparalleled focus on intentional personal development
IMG Academy has a one-of-a-kind growth environment where each individual is a competitive student-athlete, unified in their pursuit of maximum potential. We are the most intentional program in the world at developing the whole student with a proven setting that offers performance training in areas like leadership, mental performance, vision training, nutrition, and sports medicine. Developed over the course of more than 40 years by our highly skilled team of innovative experts in Sport Science, Sport Psychology, Kinesiology, and Educational Leadership and Learning, our Athletic and Personal Development program promotes athletic progression, character development, and overall personal development. Our goal is to help student-athletes reach their full potential in sport and life while ensuring they feel confident and prepared for their next steps.
MENTAL Performance
Our Mental Performance program helps student-athletes develop a high-performance mindset to build confidence, focus and determination to train and compete at their best on any given day.
Coachability
Focus
Confidence
REsilience
Handling Pressure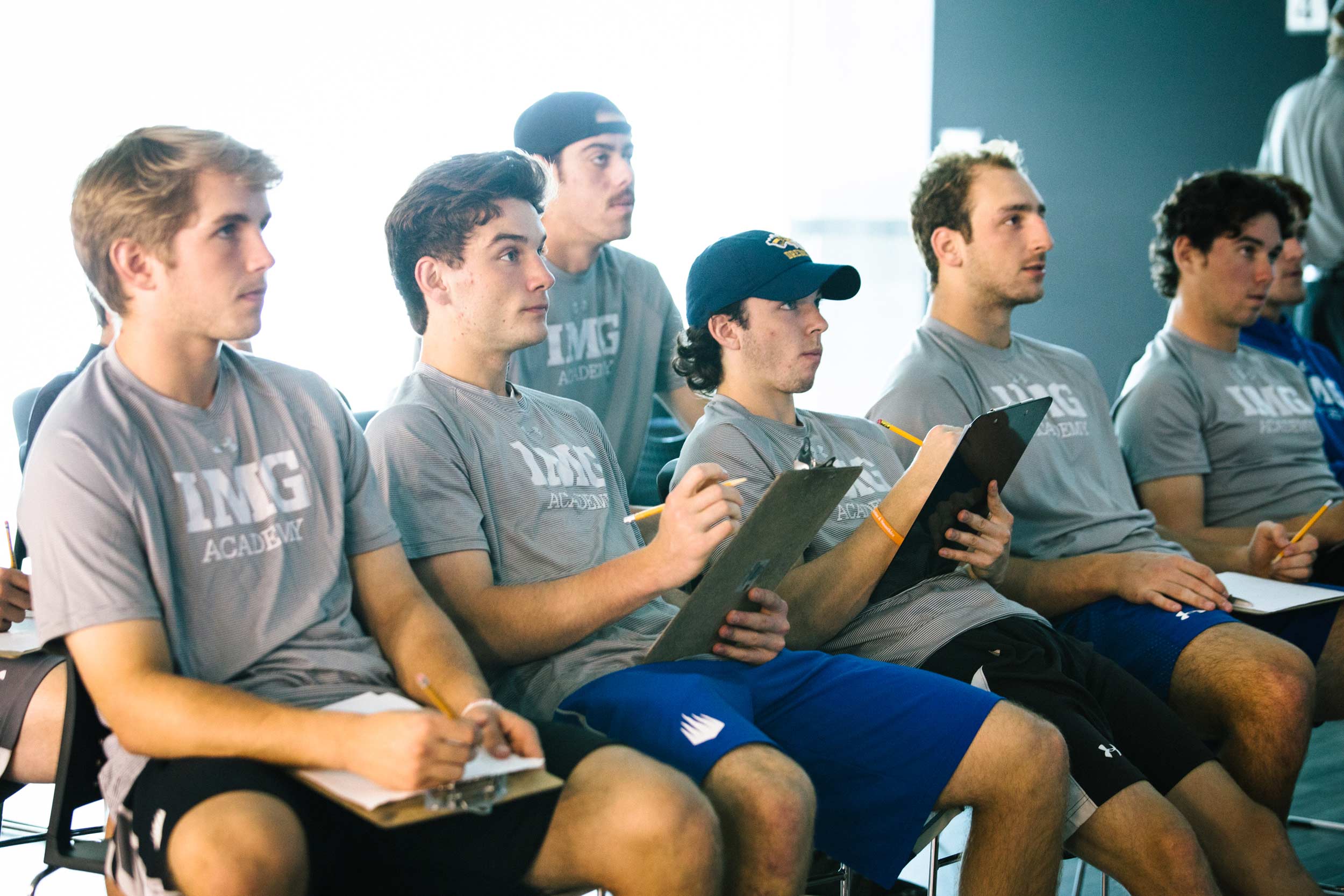 LEADERSHIP TRAINING
IMG develops leaders in sport and life with effective communication skills, accountability, character building and collaboration.
Self-awareness
Coachability
Communication
Accountability
Motivation
Teamwork
LIFE SKILLS
With a sense of structured independence, we want to let student-athletes take ownership of their life at IMG. While they are making these independent choices, our support team is there to provide structure and help them make the right decisions.
Identity/Values
Self-Reflection
Self-Management
Empowerment
Decision Making
Social Intelligence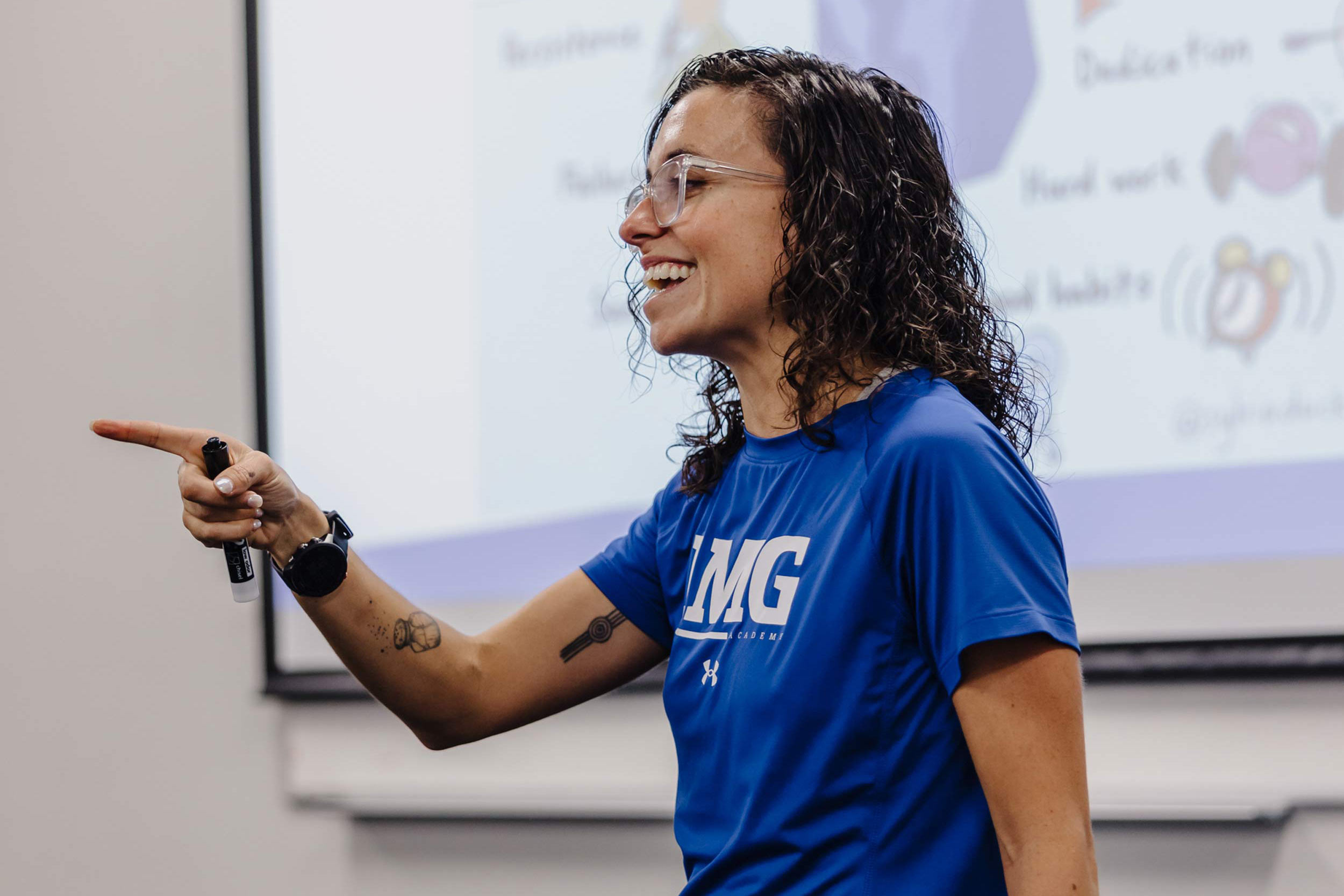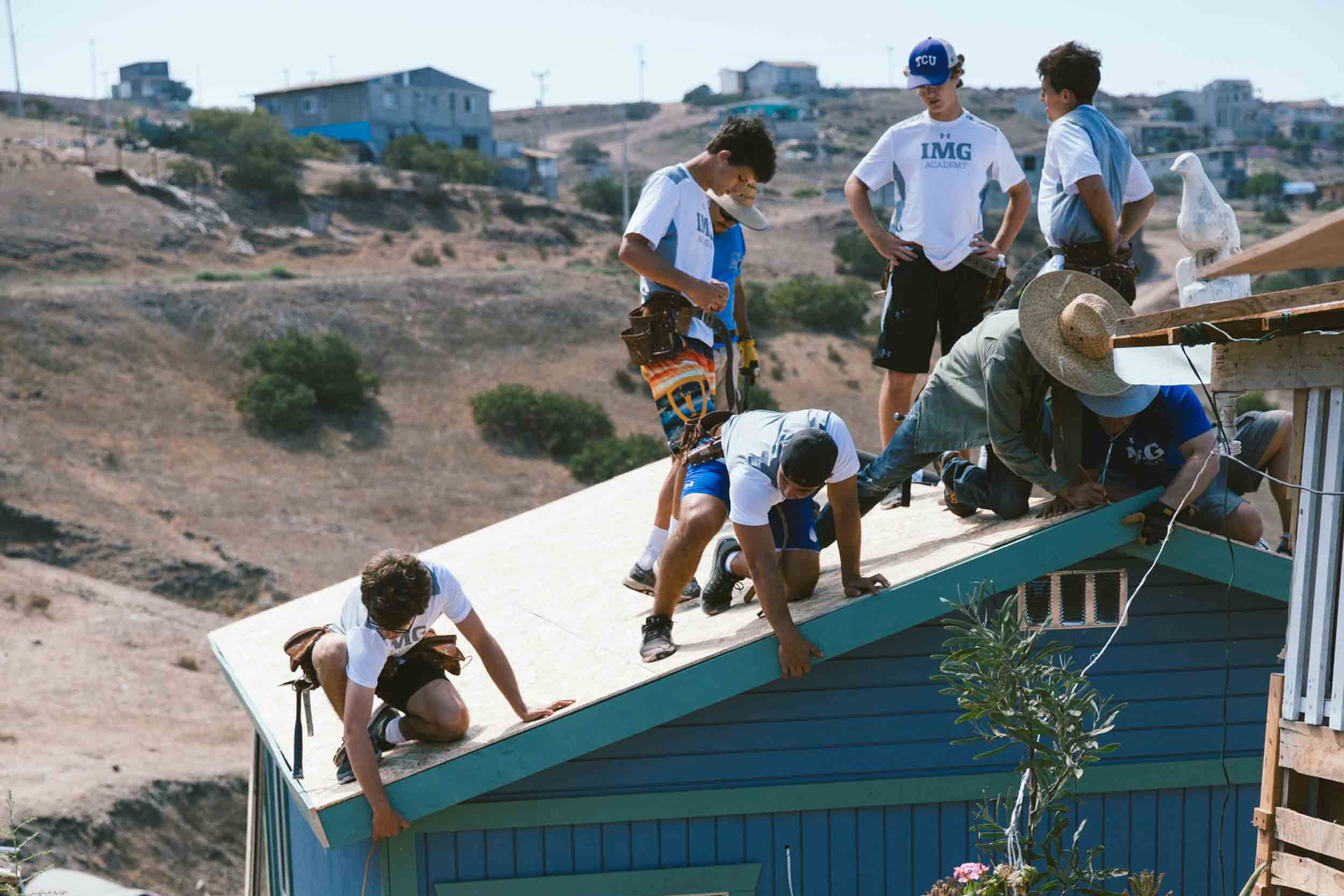 SOCIAL Responsibility
IMG Academy instills in student-athletes the importance of social responsibility. We strive to develop student-athletes who are leaders and role models in the community by emphasizing the importance of giving back. Through self-advocacy, being a positive member of a community and positive peer-to-peer/adult interaction, we help student-athletes become better prepared for college and beyond, all while garnering confidence along their journey.
EMPOWERING FEMALE ATHLETES
Our focus on supporting young, female student-athletes integrates leadership, mental performance and nutrition education, specifically tailored to this stage of life. Female student-athletes will build a stronger self-image, improved eating habits, better communication, and cooperation/competition skills, among other key skills and aptitudes.
IMG Academy also developed the Women in Sports Committee to develop programs and initiatives for improving accessibility and participation of young women in sports. Committee members include Cari Champion, Dany Garcia, Lindsay Davenport, Lindsey Vonn, Michele Tafoya, and Robin Roberts. Learn more about our Scholarship Programs by visiting our Admissions page.
Strength & Conditioning
Outwork and outlast the competition with IMG's Strength & Conditioning program. Our team of performance experts design a program that supplements sports training to help student-athletes reach their potential.
Speed, agility, and movement
Endurance & conditioning
Strength and power
Flexibility, mobility, balance, and core
Sports Medicine
IMG's Sports Medicine program educates and helps student-athletes keep their bodies healthy during demanding training and competition schedules. Our team promotes athlete availability through preventative and corrective exercises, holistic injury evaluation & treatment and movement quality assessments.
Athletic training
Physical therapy
Injured athlete program
Corrective exercise work
Recovery
Education on injury management
Return-to play management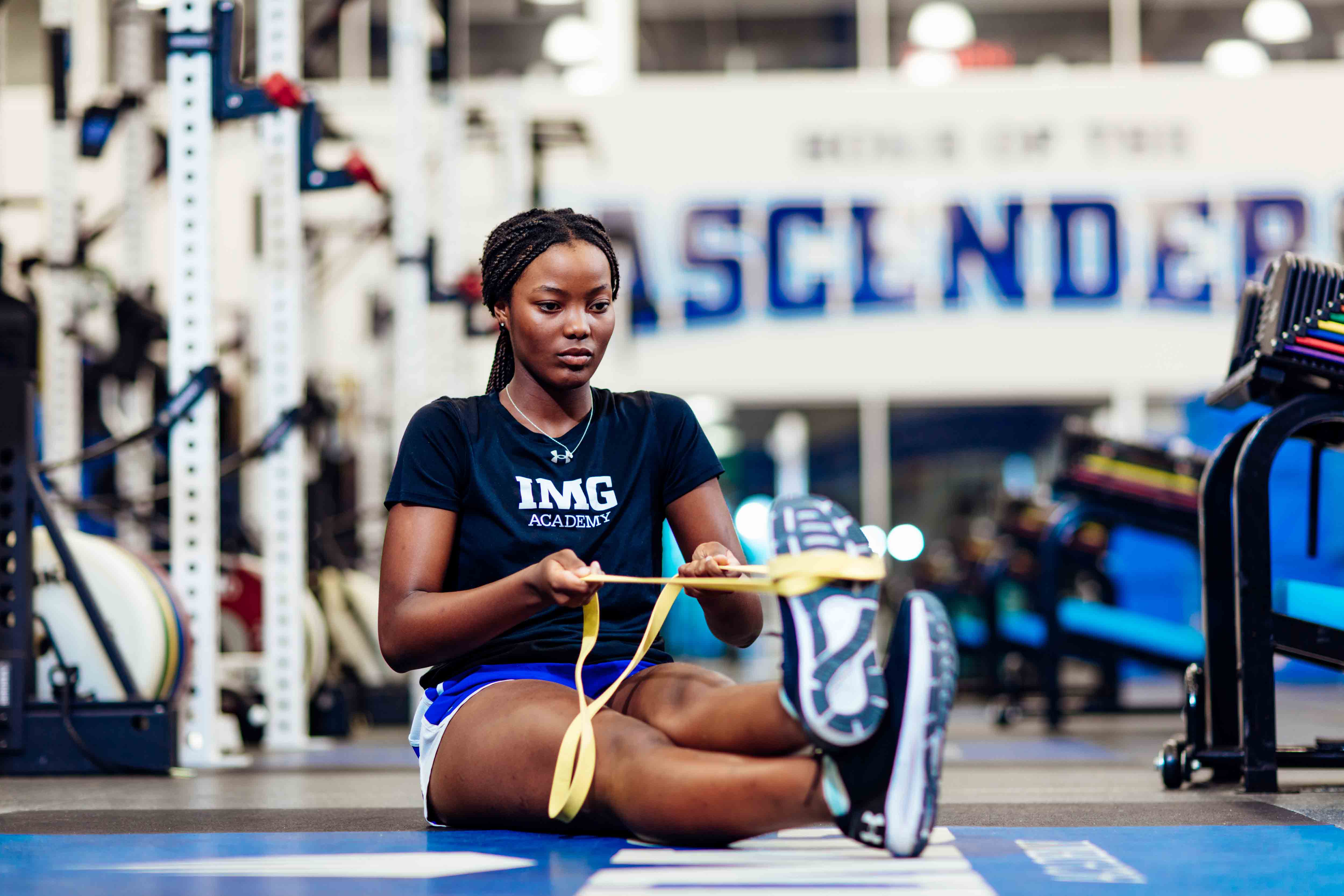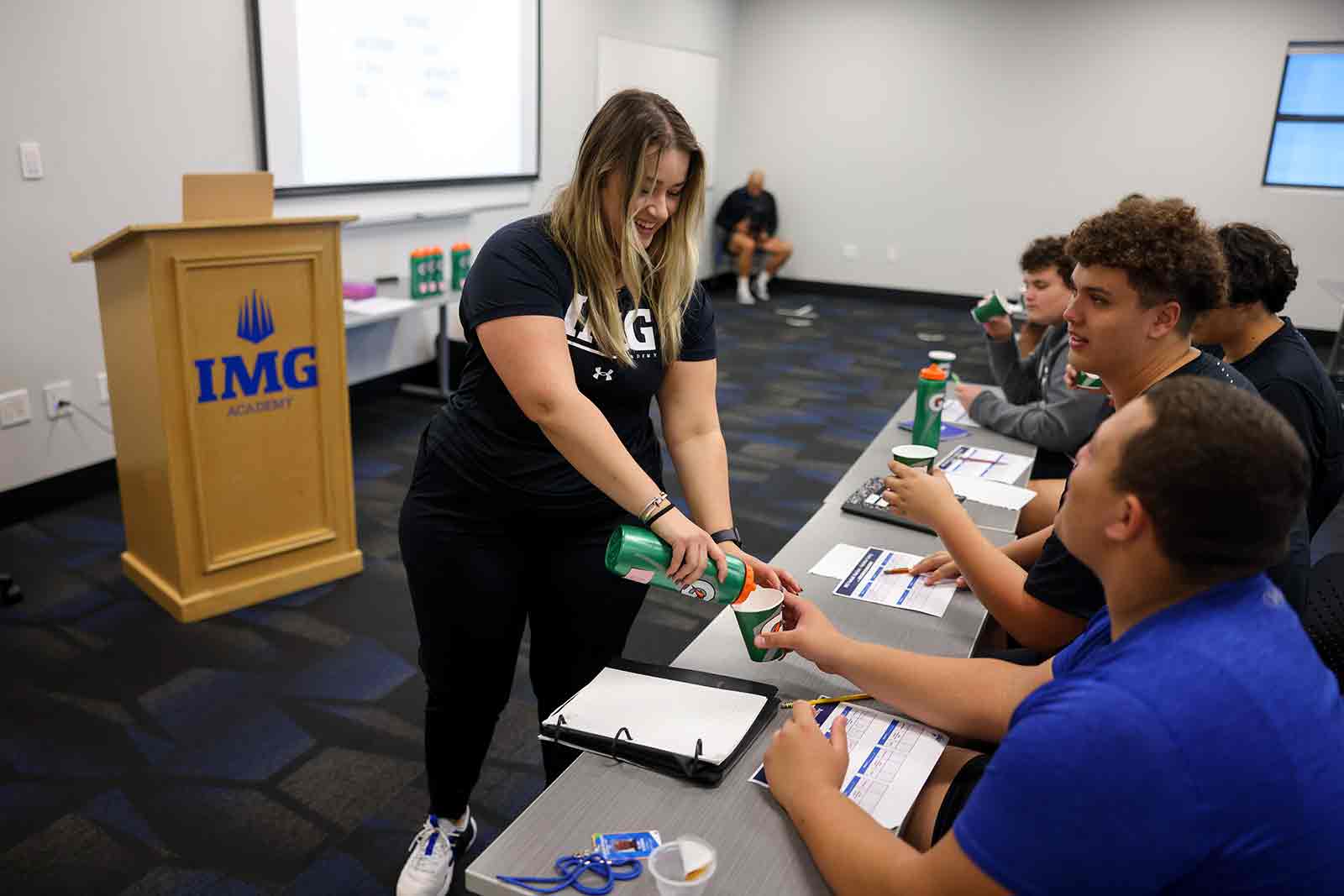 NUTRITION
At IMG Academy, we understand how important it is for student-athletes to fuel their bodies to meet their high-level lifestyles and sport demands. Our Nutrition program maximizes student-athlete performance by equipping them with the nutrition knowledge and resources to fuel and hydrate themselves for academic, athletics and long-term health.
Optimal everyday nutrition
Performance Plate
Nutrient intake and timing
Hydration strategies
Supplement education
Pre and post-competition fueling
Travel nutrition
Energy balance
VISUAL TRAINING
Vision Training is not just about seeing – it's about doing. Student-athletes will train their eyes to perform more quickly and efficiently through eye muscle and visual system development.
Hand-eye coordination
Peripheral vision
Reaction time
Depth perception
Vision strength
View Our Stories
Take an inside look at IMG Academy student-athletes and their unique journeys on campus. While each student-athlete has a unique background and story, their shared passions and goals are clear as they strive together to achieve their dreams and reach their full potential.
Pursuing the 1%
Amplifying Change