download our admissions guide
Girls Basketball Academy Overview
IMG Academy's girls basketball program supports a structured, challenging and motivating environment that focuses on total development and prepares our girls to perform at the highest level, no matter their starting point. With coaches who know the intricacies of training female basketball players due to their time spent inside every level of college coaching, student-athletes from all over the world, including the United States, Japan, China, Russia, and Australia, enter the girls basketball program knowing their academic achievements take just as much nurturing as their on-court skills' development.
Access to college recruitment services and test-prep courses yield peak results, while a competitive schedule and showcases gain just as much traction. Our girls basketball program uses a holistic approach to build elite-level student-athletes, which occurs through training specifically designed for females, including empowered female athlete courses, mental toughness and leadership training, and on-court development. Both national and local competition prepares each student-athlete for their next arena of play.
Inside the IMG Academy Girls Basketball Program
Girls Basketball Program Structure
IMG Academy's girls basketball program provides the nation's most effective training environment for student-athletes across the varsity, junior varsity, middle school levels while offering ample opportunities for post-graduates as well. Pre-season training includes individual skill development, team building, and learning offensive and defensive principles prior to competition and tournament play.
Upper classmen and post-graduate players experience intensive, position-specific instruction that replicates collegiate programs while under classmen and middle school student-athletes experience a training methodology focused more on fundamental development for continued growth.
Academic teachers also support girls student-athletes throughout their career as each individual has access to a variety of course options and electives that allow them to pursue their passions off the court. Along with an emphasis on academics, student-athletes also have access to a dedicated college placement advisor who focuses on the complete recruitment, admissions, and NCAA compliance process to find the best overall fit while coaches also play a significant role in providing access to a wide network of collegiate contacts.
Regardless of the team, student-athletes will experience growth both athletically, academically, and personally through a well-rounded daily schedule and annual tournaments and showcases.
IMG Academy Girls Basketball Teams
With multiple teams within the program, including National, Varsity, and Academy, IMG girls basketball provides the nation's most effective training environment for student-athletes.
National Team
This elite team consists of student-athletes who have experience playing against national and international competition while the program challenges them to work towards achieving their peak potential. The team develops through in-depth film review, reviewing scouting reports, and game strategy sessions throughout the year. Student-athletes receive detailed playbooks to prepare for competition and continue to develop their basketball IQ with IMG's expert coaches. The National Team prepares both mentally and physically for the collegiate level.
Varsity Team
IMG's girls Varsity team develops student-athletes at a similar level to the National team while focusing even further on overall development and skill work. The team competes against local and regional competition supplemented by national and regional road trips. Varsity student-athletes focus on identified areas of improvement while preparing both physically and mentally to compete at the next level. This team also incorporates film review into their annual training sessions to ensure developmental opportunities as well as analyze games and areas of improvement.
Academy Team
IMG's girls basketball Academy team takes a developmental approach and focuses on foundational training, game situations and strategies, and local competition. Student-athletes will have competitive opportunities with limited away travel to ensure the proper balance for student-athletes. Academy student-athletes will have additional Leadership and Mental Conditioning classes to assist with their development and confidence. Student-athletes will focus on both personal, academic, and athletic growth and have immense opportunities to further develop their talent as they pursue their goals of competing at the next level.
Sample Girls Basketball Schedule
September
Orientation
Training camp (3 week evaluation period for all players)
Strength training emphasizing hypertrophy based principles
Performance & WNBA style Combine testing
NCAA eligibility center registration
Start of fall basketball season
SAT/ACT sign-ups
Senior/Post Grad recruitment meetings
Open practices for college coaches, averaging 70+ coaches per year
October
Team practices with tactical & skill development with 2-3 individual workouts per week
Individual development plans distributed to players and parents
Test and exam prep continues with teachers and advisors
College placement meetings*
College application process continues/Common App finalized*
* Applies to Seniors and Post Grads only
November - February
In-season games begin

Invitational tournaments have included Independent School National Invitational Championships, She's Got Game (D.C.), and Sweet 16 Tournament (La Jolla, CA), which showcase nationally-acclaimed talent

Continued skill development
Individual development plans
Underclassmen recruitment planning
Continued college placement meetings*
Narrowing college choices/list*
* Applies to Seniors and Post Grads only
March - April
Spring AAU season begins; Teams will travel to national events
Emphasis on strength development after game season
Individualized skill development training
Focus on skills training
Final exam test prep with teachers and advisors before end of semester
Finalize college selections and enrollment paperwork*
* Applies to Seniors and Post Grads only
May
Final player evaluations
Summer training plan distributed
End of year recognition banquet
Underclassmen official visits
Strength training emphasizing hypertrophy based principles
June - August
Girls provided with physical workouts and skill plans from coaches and APD staff to complete during summer
Regular communication and checkpoints regarding progress on workouts
Flexible training available, including summer school and camps
Focus on off-season development
Athletic and Personal Development
IMG's girls basketball student-athletes will maximizes their potential through APD classes focused on vital topics that prepare them for the collegiate level. Strength & conditioning along with nutrition and vision training accompany overall basketball training while mental toughness and leadership classes translate both on and off the court. Athletic and Personal Development coaches create a specific plan for girls basketball student-athletes that support them both as athletes and as young women.
Learn More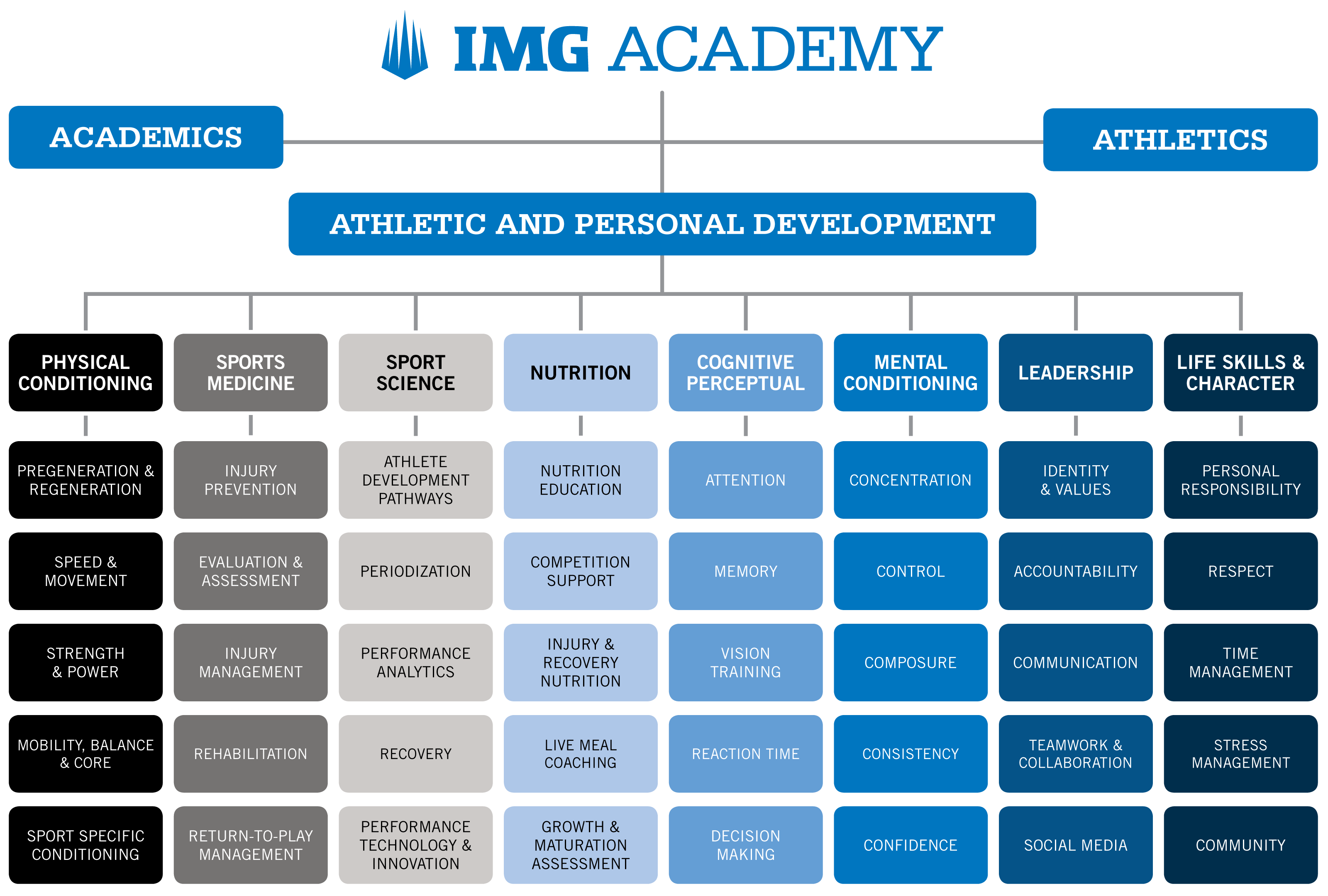 Academics
Grades 6-12
IMG Academy's collegiate-style schedule provides the ultimate preparation for student-athletes to succeed at the next level. Girls basketball student-athletes have the ability to select their courses and electives to identify their areas of interest ahead of enrolling into the collegiate program that best aligns with their academic and athletic goals.
View Grades 6-12 Curriculum
Post-Graduate
Girls basketball post-graduates will train on the court with IMG's boarding school program as well as develop off the court through strength and conditioning and individual skill development sessions. Post-graduate student-athletes have an opportunity to earn college course credit without jeopardizing their NCAA eligibility, or they can also focus on standardized SAT and SAT tests when applicable. IMG post-graduates will participate in basketball showcases to earn exposure to collegiate programs throughout the year while also having access to IMG's wide network of connections to allow them to identify the best fit both academically and athletically.
Learn More about Post-Graduate
Program & Alumni Accomplishments
2020WNBA Draft Pick Arella Guirantes
106players to participate in College Programs since 2006
15McDonald's All-American nominees
1McDonald's All-American MVP
20National Team selections including Ava Toone representing Japan's 16U team in 2019
8 Alumni competing professionally around the world
8players inducted into the Junior National Honors Society
Technology & Facilities
Four basketball courts with 24 baskets with video analysis capabilities during practices and games
Covered turf facility for speed and agility work with coaches focused on basketball players
Performance and Sports Science Center
Mind Gym for mental conditioning sessions and vision training

Fit Lights, dynaBOARD, and cognitive perceptive technology

Yoga studio
Strength and conditioning equipment
Classrooms for nutrition and leadership training
Athletic training facility for recovery and regeneration, including hot and cold tubs
Girls Basketball Academy Photo Gallery
Admissions
All prospective student-athletes must submit a completed application, including academic records and recommendations.
Girls Basketball Program Tuition
For academic year 2022-2023, tuition ranges from $65,400 to $87,900 per year depending on age, boarding and grade of student-athlete. Go to our tuition page for the full sport-by-sport cost breakdown.
Girls Basketball Camps
A great way to learn more about IMG Academy is to attend a camp and see first-hand how to take your game to the next level.
Notable Girls Basketball Program College Commitments
Student-athletes receive guidance from college placement specialists and sport coaches for reaching their goal of playing their sport at the collegiate level. This work begins when a student enters upper school at grade 9 and above.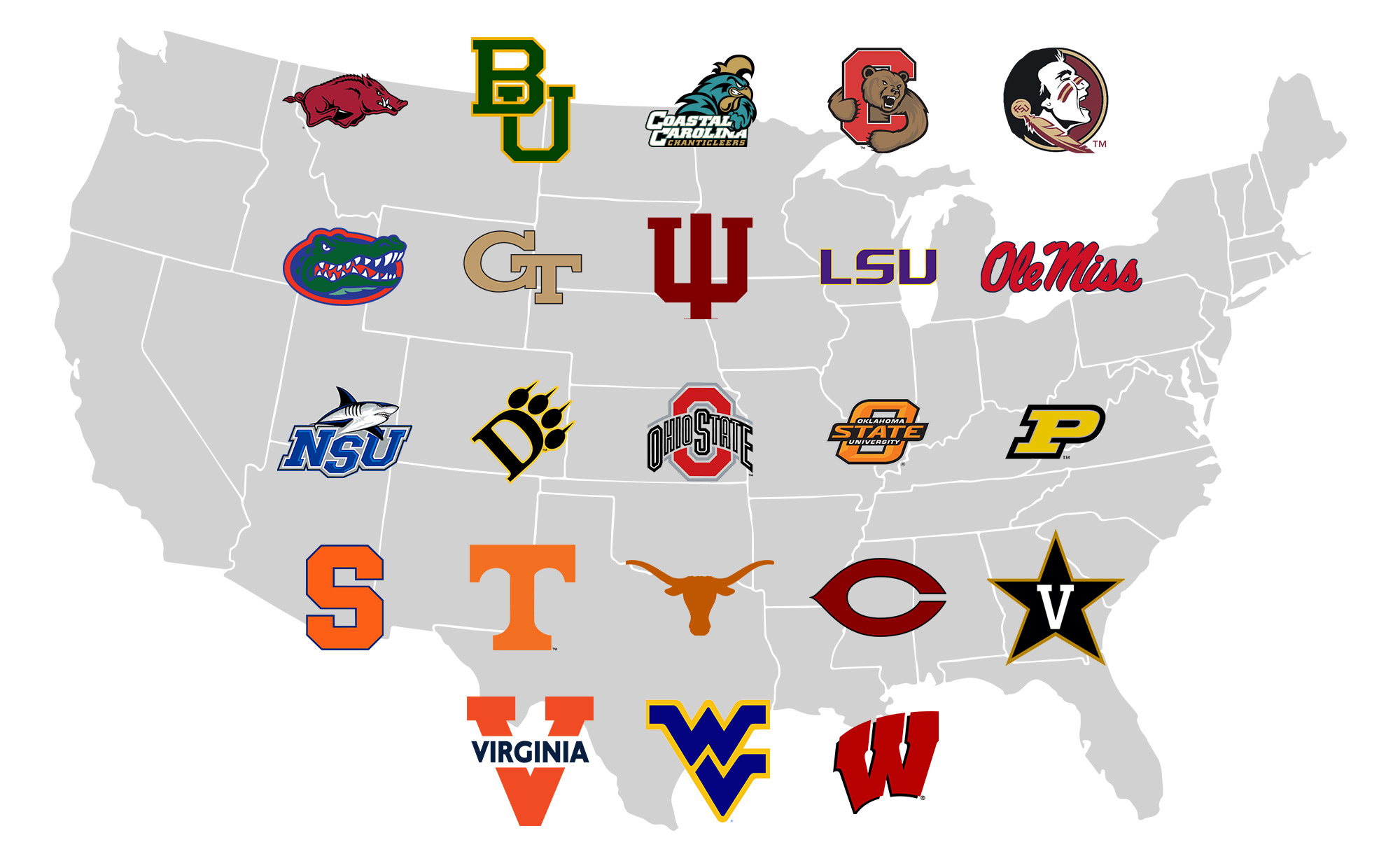 I was extremely encouraged by the successes of my classmates, teammates, and friends, and it made me want to be successful too. IMG truly made me feel inspired and motivated, as everyone around me was focused on how to get better, perform better, and become more mature, whether on a court, or at school. If you use all the resources the Academy provides, there's no way you don't become successful. Every skill I use for my job, I discovered at IMG: I learned to write and express my thoughts from my two English teachers, I learned to communicate and be a leader, being on a basketball court with teammates from all around the world, and, finally, I learned to be persistent, dedicated, and hard-working from my coaches, who taught me that you have to love whatever you do in order to become great at it.

- Kristina Galants

IMG Academy Alumna
After the [first couple months], it started getting easier, because I started learning English and I started getting adjusted to the environment around me. After three months, I started thinking, 'This is my home.' At IMG, we're from all over the place, different countries, different cultures and creating a bond with each other.

- Kavita Akula

IMG Academy Alumna
We both got so much stronger [at IMG Academy]. Adding the weight room and mental conditioning to what we were already doing made a big difference. And being away from home helped prepare us early for what we will have to do in college.

- Audrey-Ann Caron-Goudreau

IMG Academy Alumna