Girls Basketball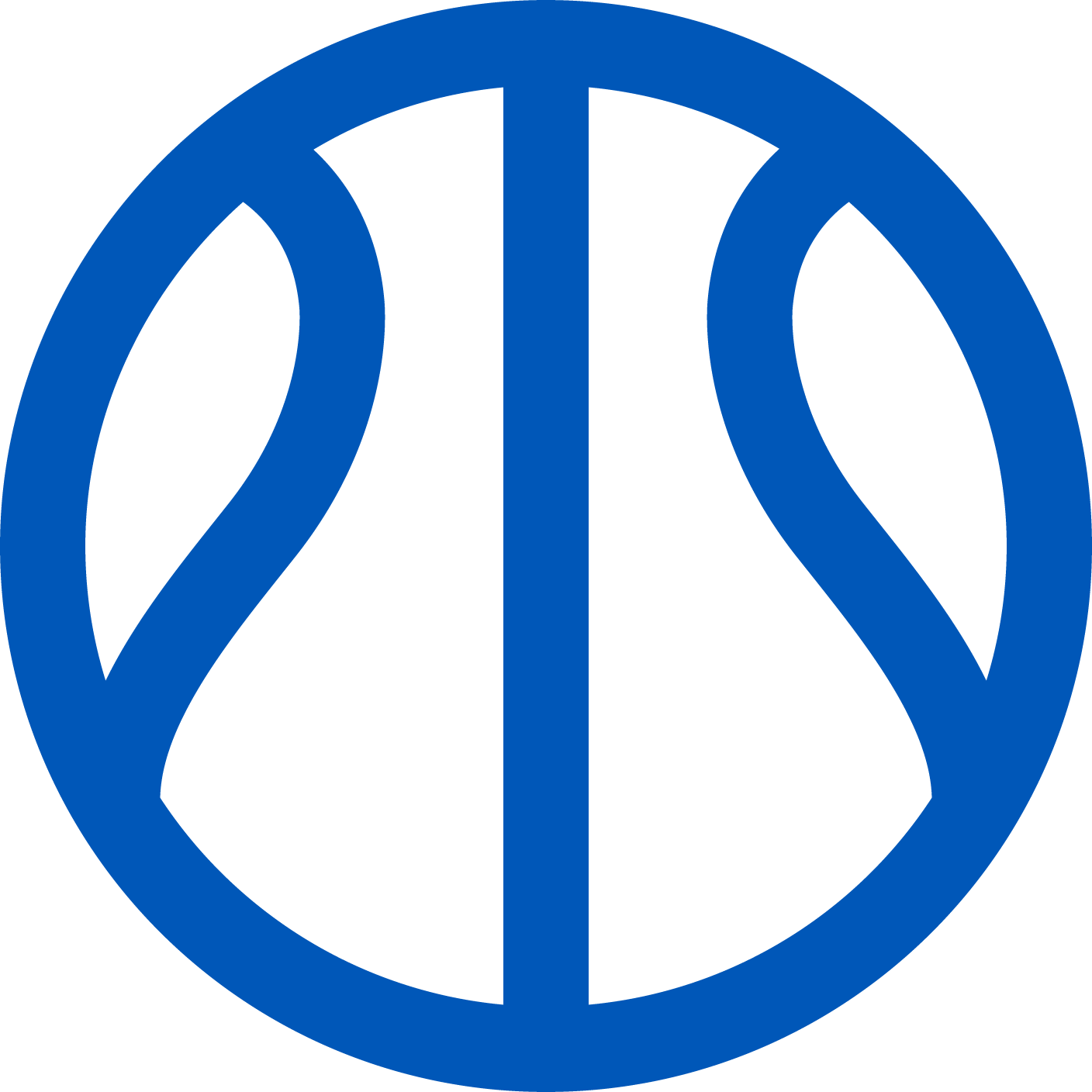 IMG Academy's girls basketball program supports a structured, challenging and motivating environment that focuses on total development to prepare every student-athlete to perform at the highest level, no matter their starting point. The program's coaches know the intricacies of training female basketball players, thanks to their time spent inside every level of college coaching.
Student-athletes from all over the world enter the IMG Academy girls basketball program ready to strengthen their on-court skills, while playing against national and local competition. A holistic approach to building elite-level student-athlete prepares each student-athlete for their next arena of play and has resulted in over 45 girls basketball student-athletes placed in college over the last five years, including 25+ Division I placements.
Girls Basketball Program

Overview
Program Structure
IMG Academy's girls basketball program provides the nation's most effective training environment for student-athletes across various team levels while offering ample opportunities to grow personally, academically, and athletically. IMG Academy coaches understand the intricacies of training female student-athletes due to their time spent inside every level of college coaching. Pre-season efforts includes individual skill development, team building, and position-specific training, game strategy before competition and tournament play.
College-preparatory environment:
Along with an emphasis on academics, student-athletes work closely with dedicated college placement advisors, coaches with a vast network of collegiate contacts and the NCAA compliance process to find the best college fit. IMG Academy basketball is structured like a collegiate program so that student-athletes understand the requirements both on and off the court and are prepared for the schedule at the next level.
Home Away From Home: Hear directly from our families
Teams
With multiple teams within the program, including National, Varsity, and Academy, IMG Academy girls basketball provides the nation's most effective training environment for student-athletes. Both national and local competition prepares each student-athlete for their next arena of play.
National
This elite team consists of student-athletes who have experience playing against national and international competition while the program challenges them to work towards achieving their peak potential. The team develops through in-depth film review, reviewing scouting reports, and game strategy sessions throughout the year. Student-athletes receive detailed playbooks to prepare for competition and continue to develop their basketball IQ with IMG Academy's expert coaches. The National Team prepares both mentally and physically for the collegiate level.
Varsity
IMG Academy's girls Varsity team develops student-athletes at a similar level to the National team while focusing even further on overall development and skill work. The team competes against local and regional competition supplemented by national and regional road trips. Varsity student-athletes focus on identified areas of improvement while preparing both physically and mentally to compete at the next level. This team also incorporates film review into their annual training sessions to ensure developmental opportunities as well as analyze games and areas of improvement.
Academy Team
IMG Academy's girls basketball Academy team takes a developmental approach and focuses on foundational training, game situations and strategies, and local competition. Student-athletes will have competitive opportunities with limited away travel to ensure the proper balance for student-athletes. Academy student-athletes will have additional Leadership and Mental Conditioning classes to assist with their development and confidence. Student-athletes will focus on both personal, academic, and athletic growth and have immense opportunities to further develop their talent as they pursue their goals of competing at the next level.

Facilities
IMG Academy's basketball program trains and competes on the following courts and facilities on campus:
1 stadium court and 7 practice basketball courts with 24 baskets with video analysis capabilities during practices and games
Covered turf facility for speed and agility work with coaches focused on basketball players
Other Facilities
Explore our housing and amenities here
Dorms
Campus Center
Academic Center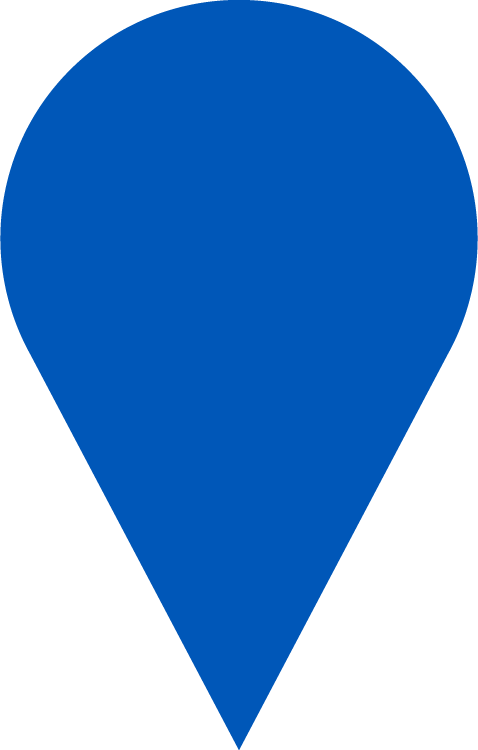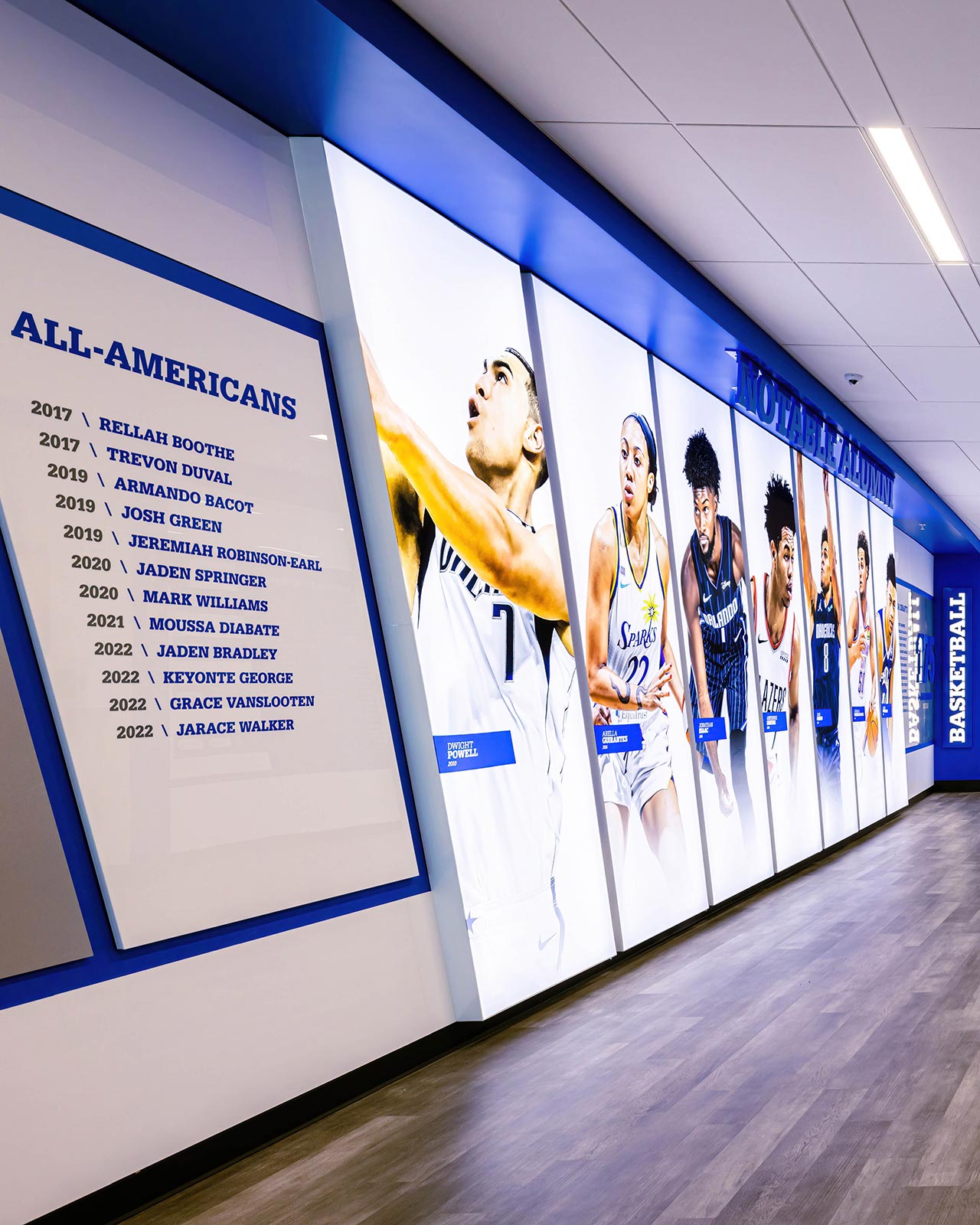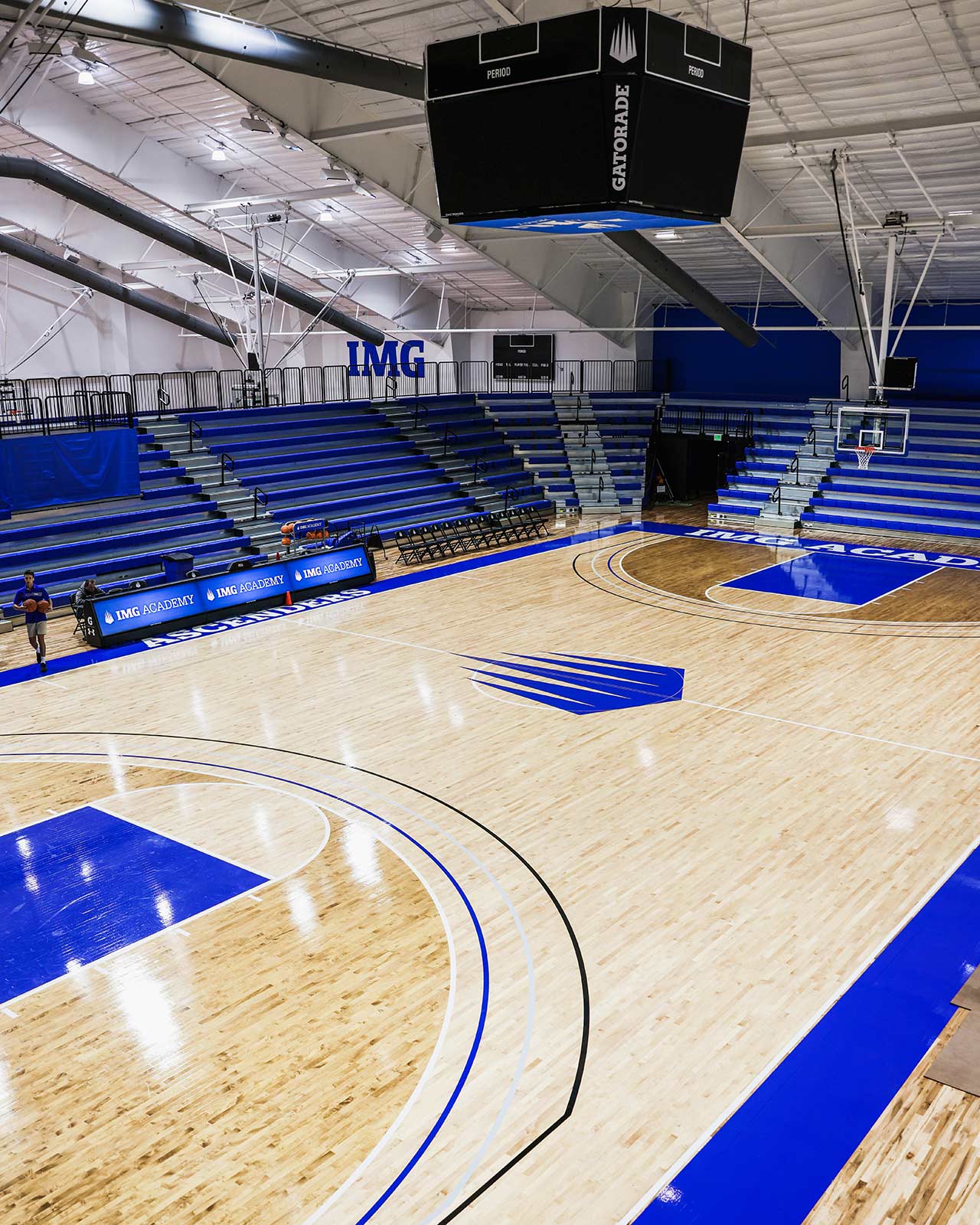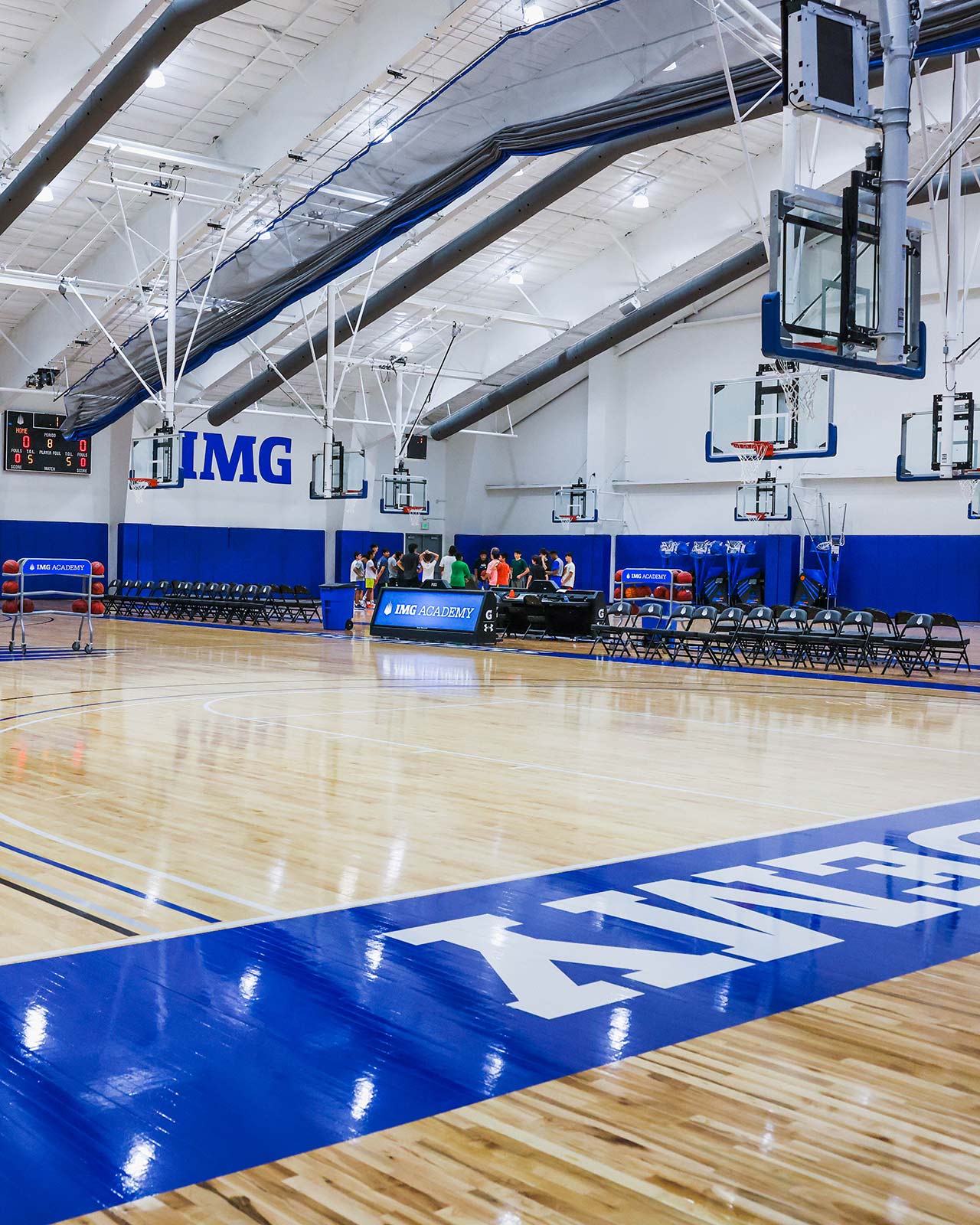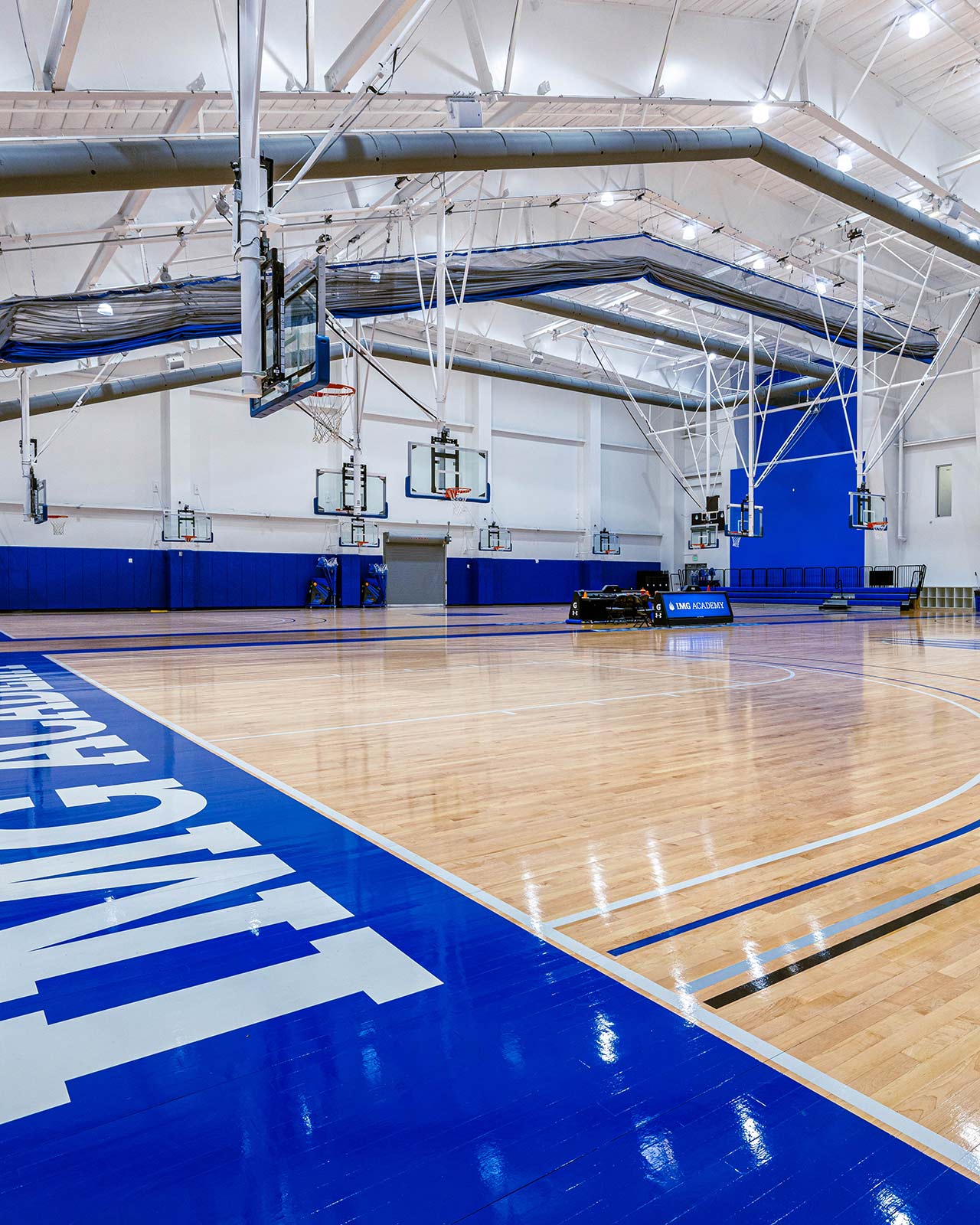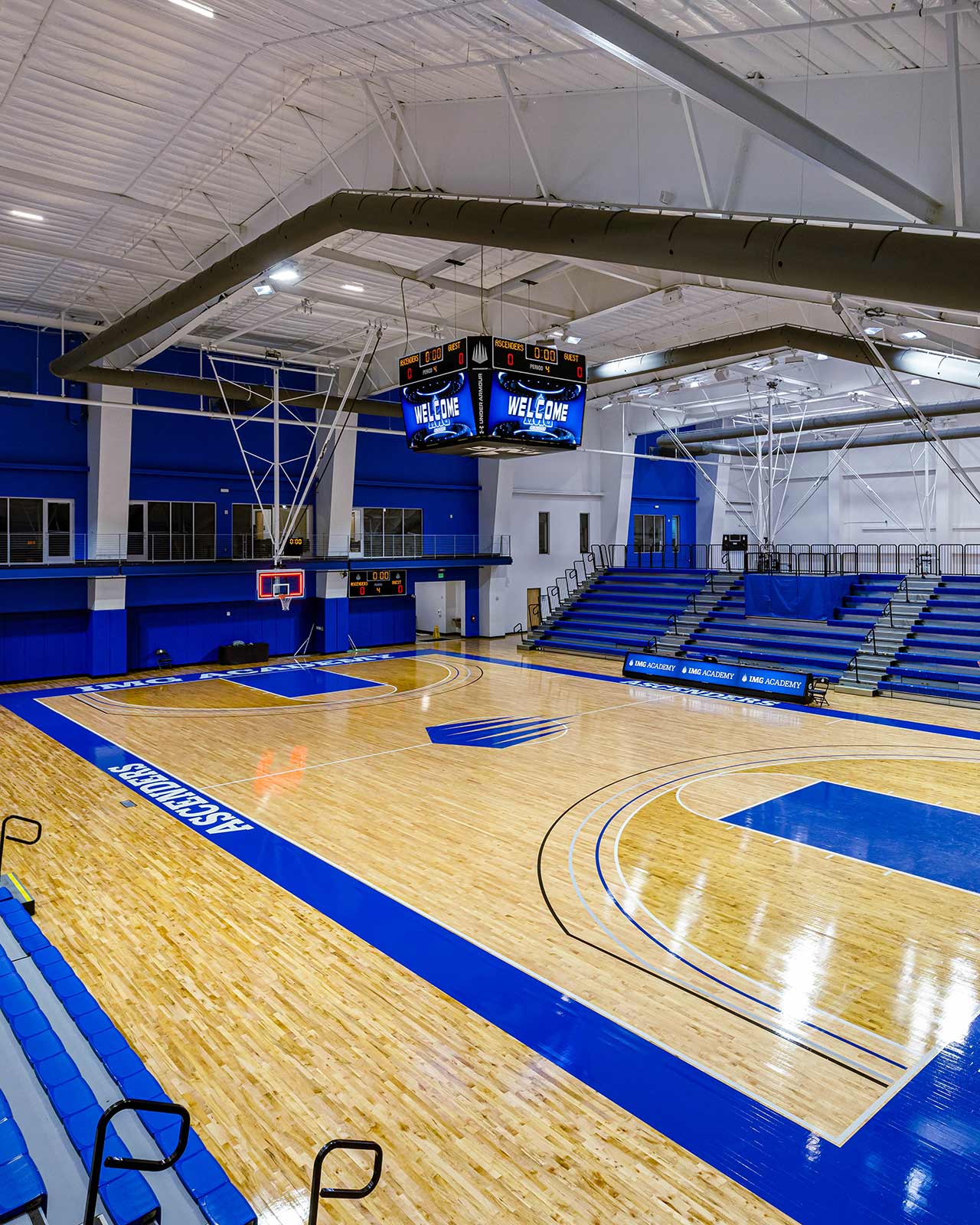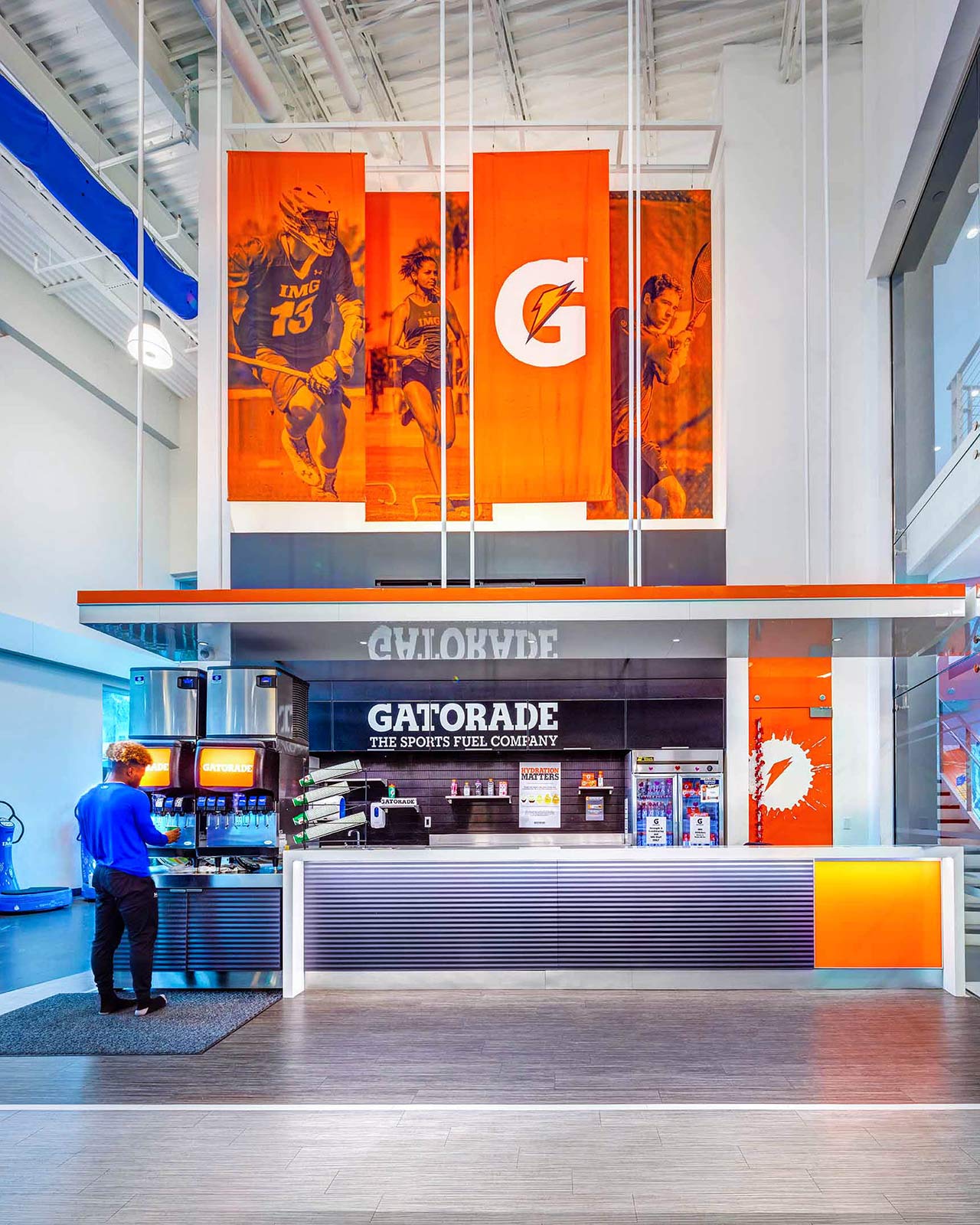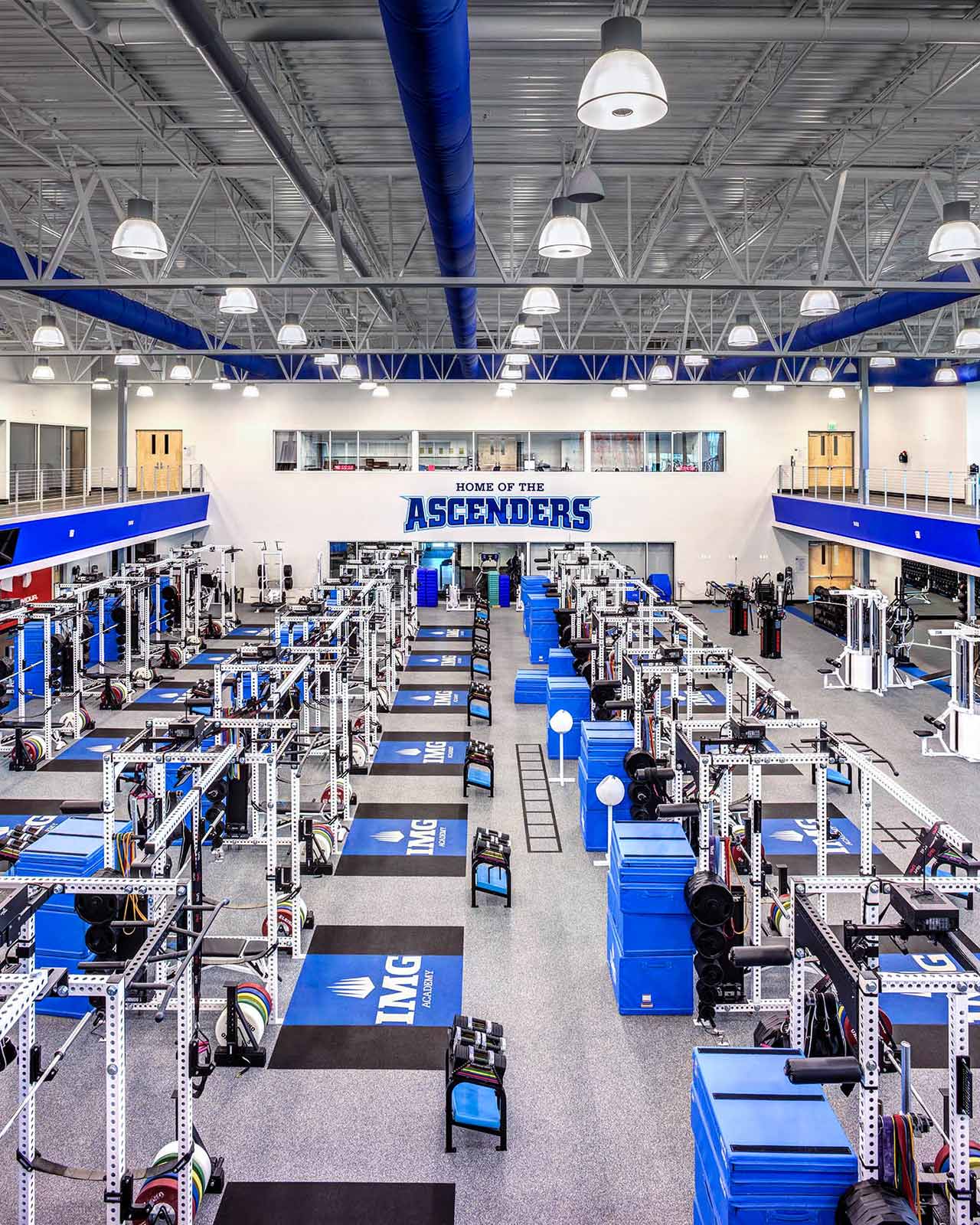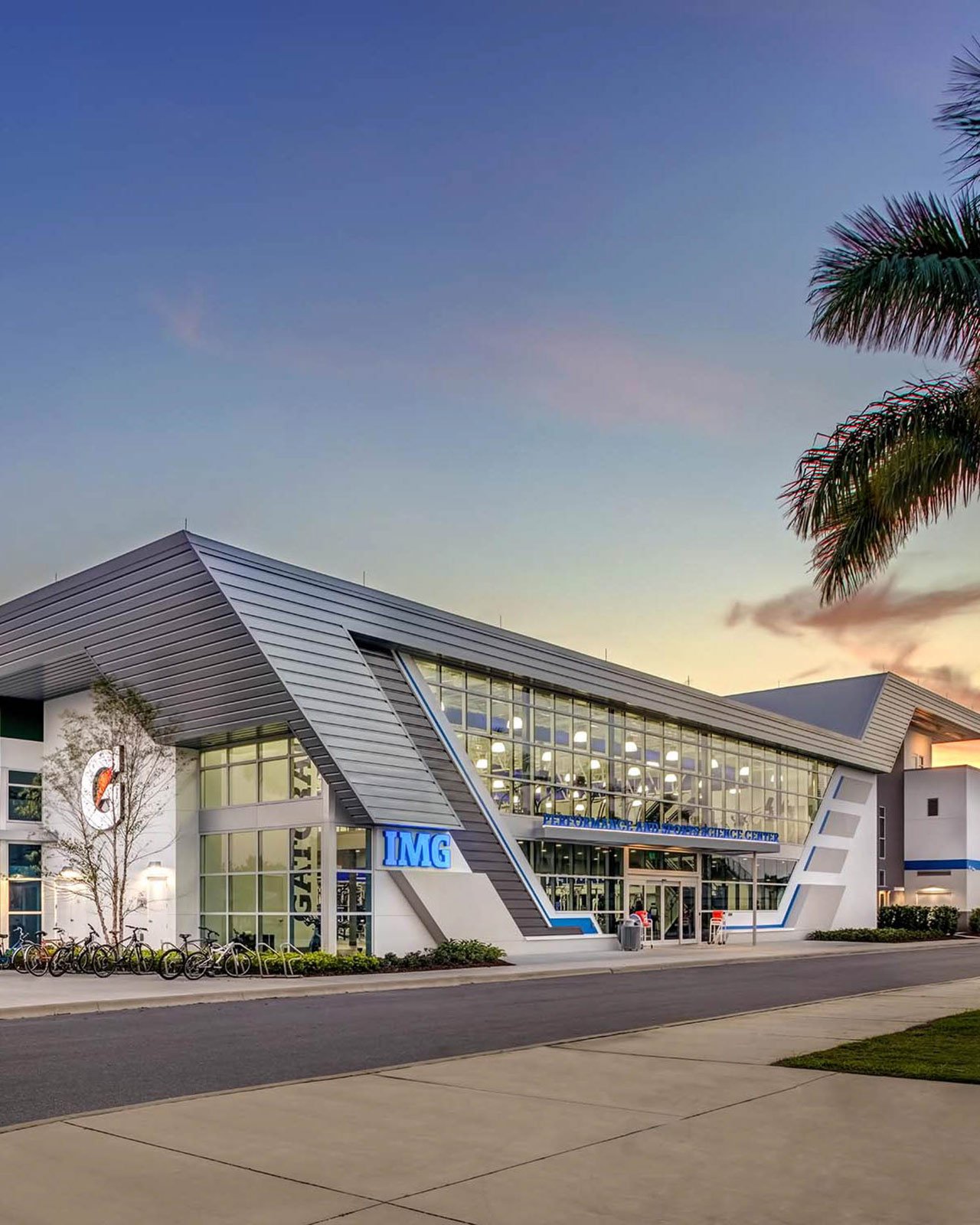 Program Achievements
Some impressive highlights of the IMG Academy girls basketball program include:
Alumna Arella Guirantes selected in the 2020 WNBA Draft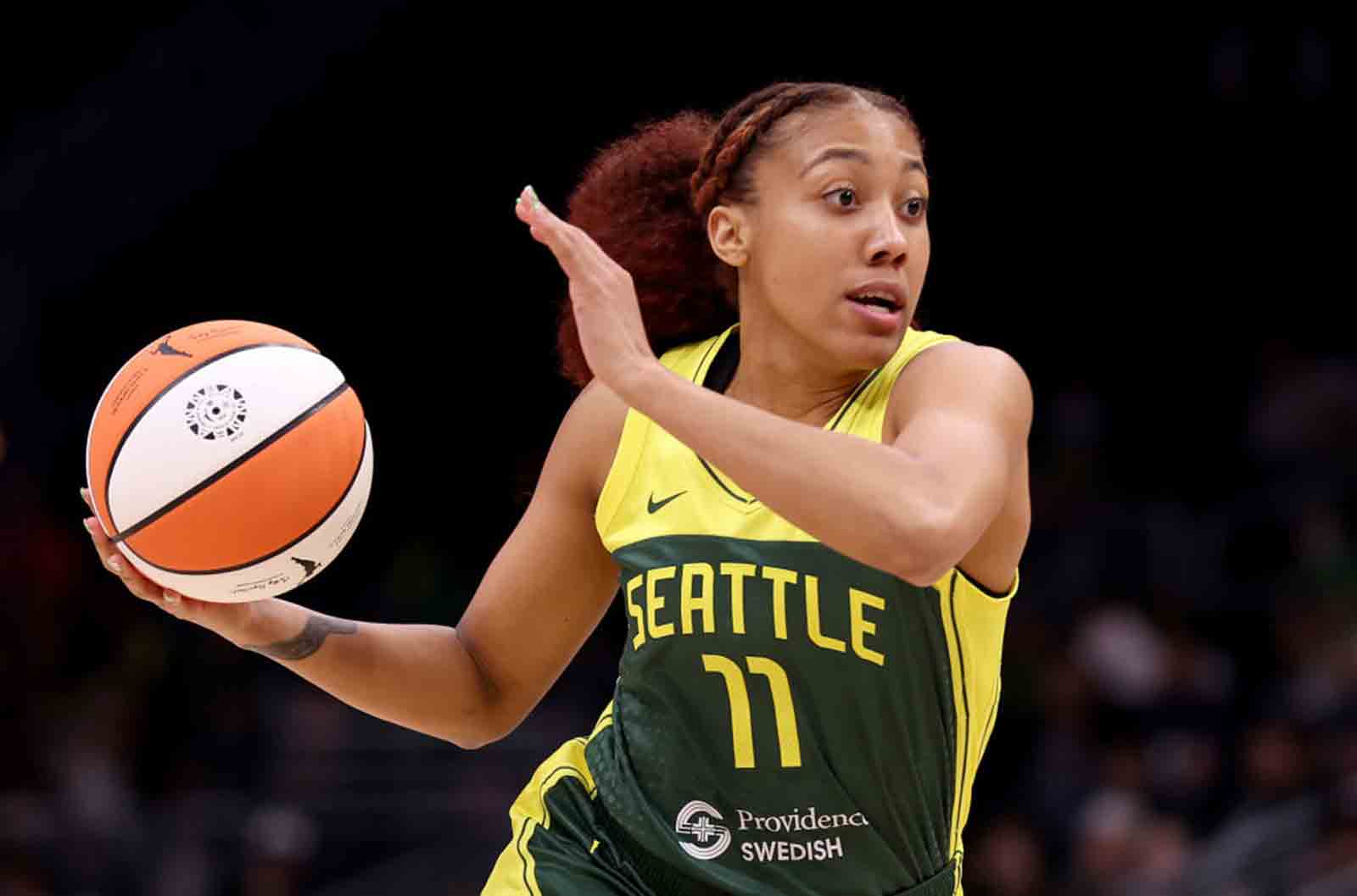 Alumna Grace VanSlooton named 2022 McDonald's All American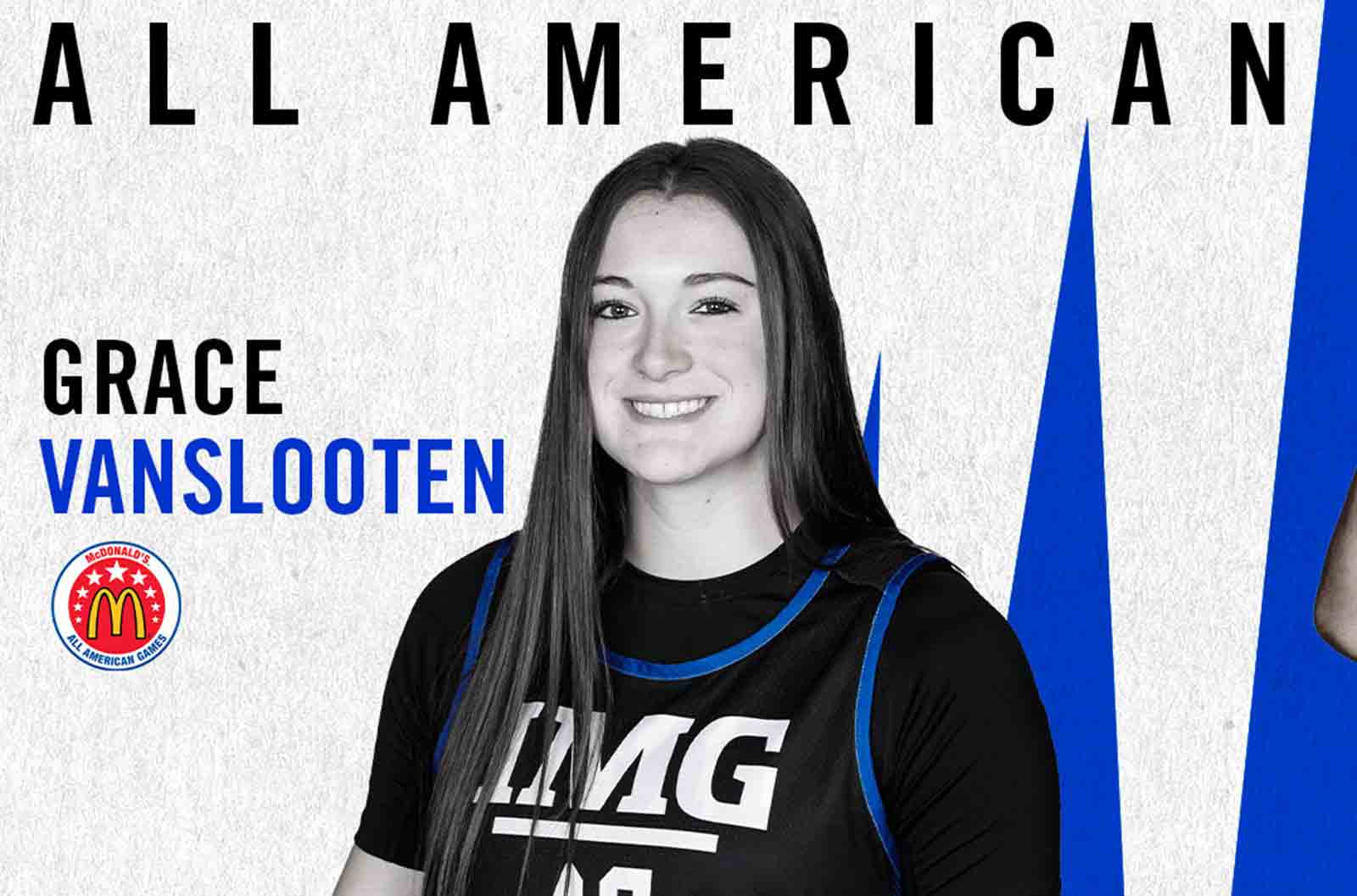 23 National Team Selections in program history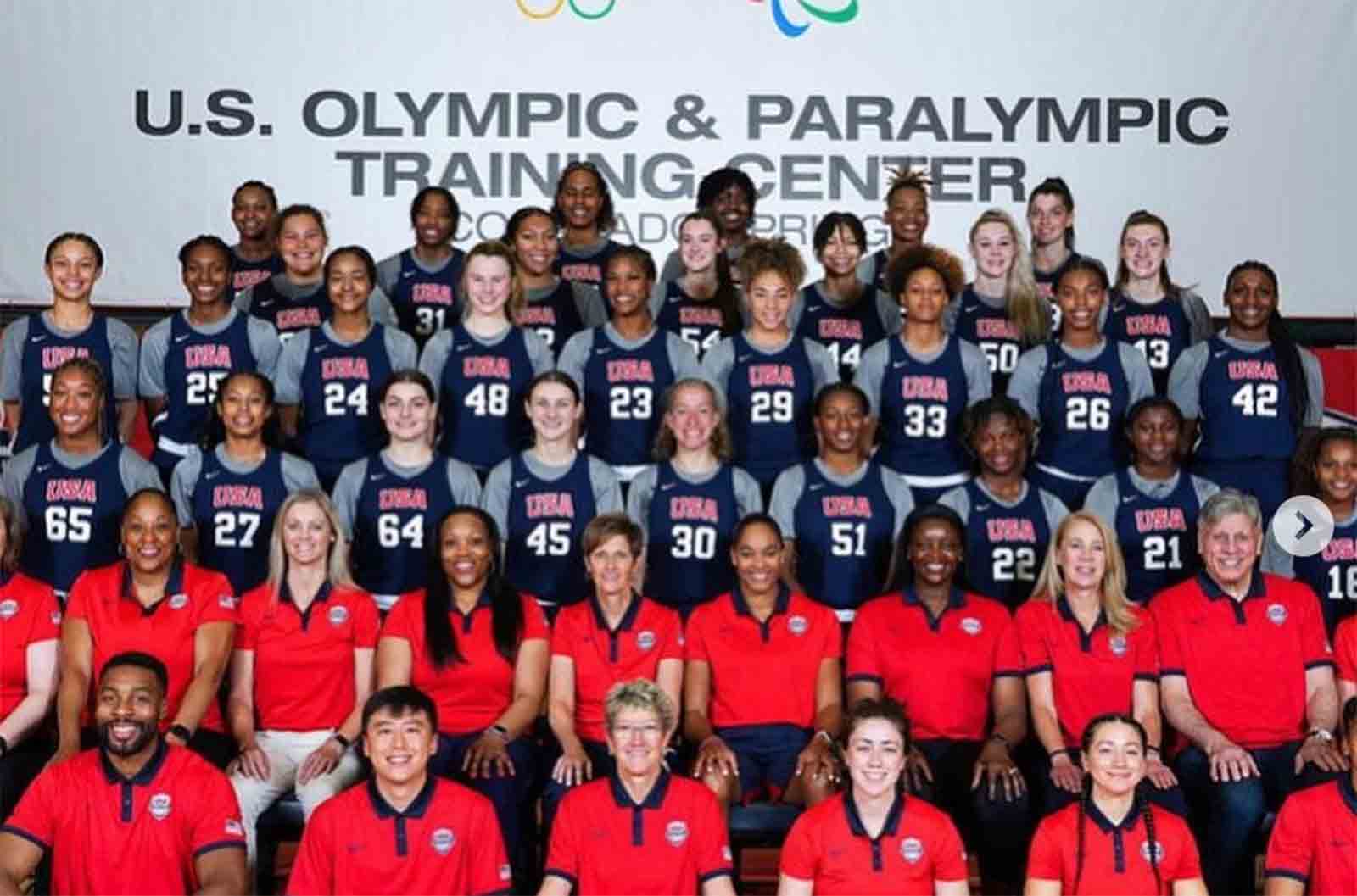 2 USA gold medalists and 1 Canadian bronze medalist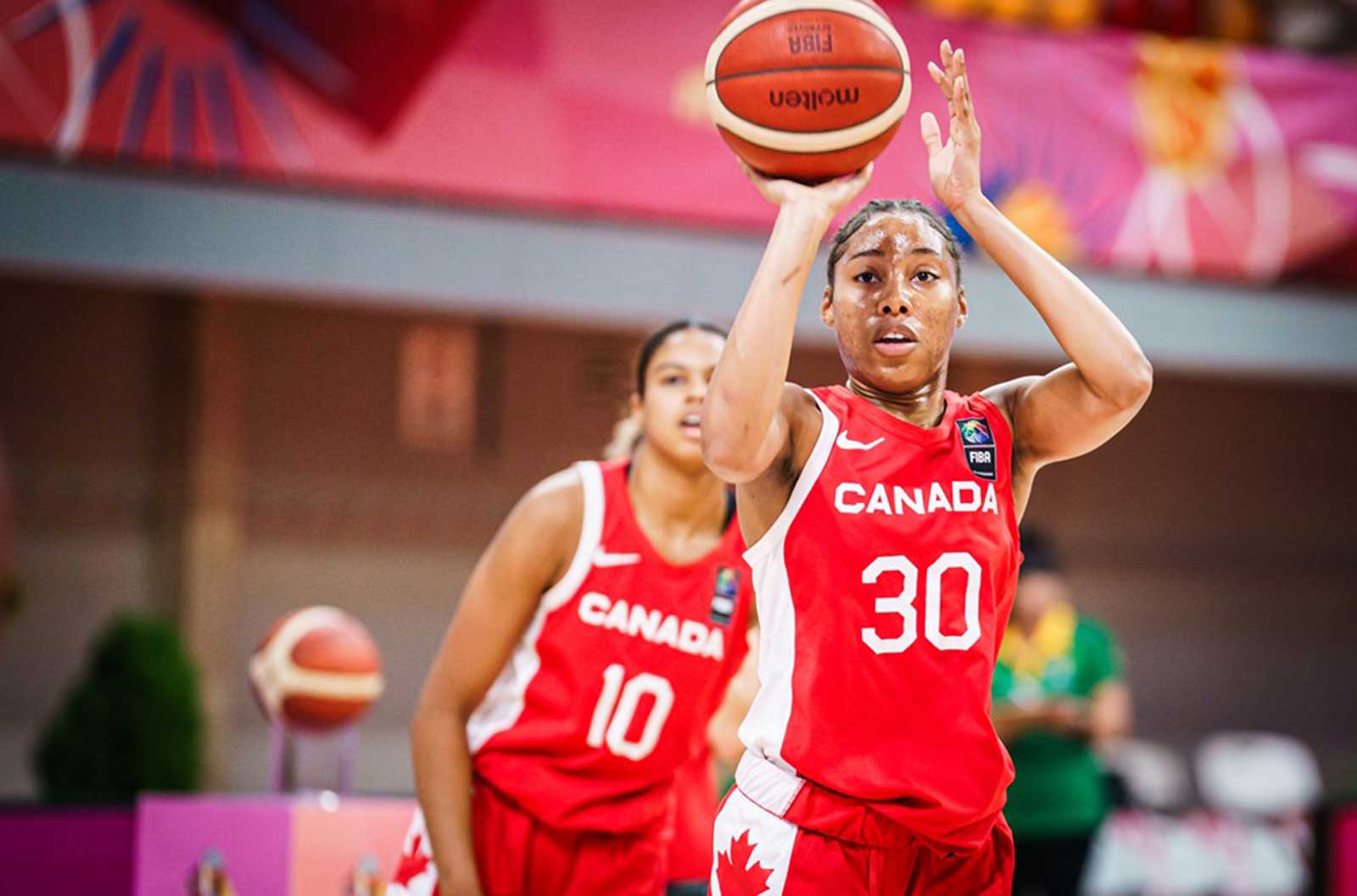 View Our Stories
Take an inside look at IMG Academy student-athletes and their unique journeys on campus. While each student-athlete has a unique background and story, their shared passions and goals are clear as they strive together to achieve their dreams and reach their full potential.
Pursuing of the 1% - Fast Break
Painting Magic - Gabby Anderson - Graffiti by Gabby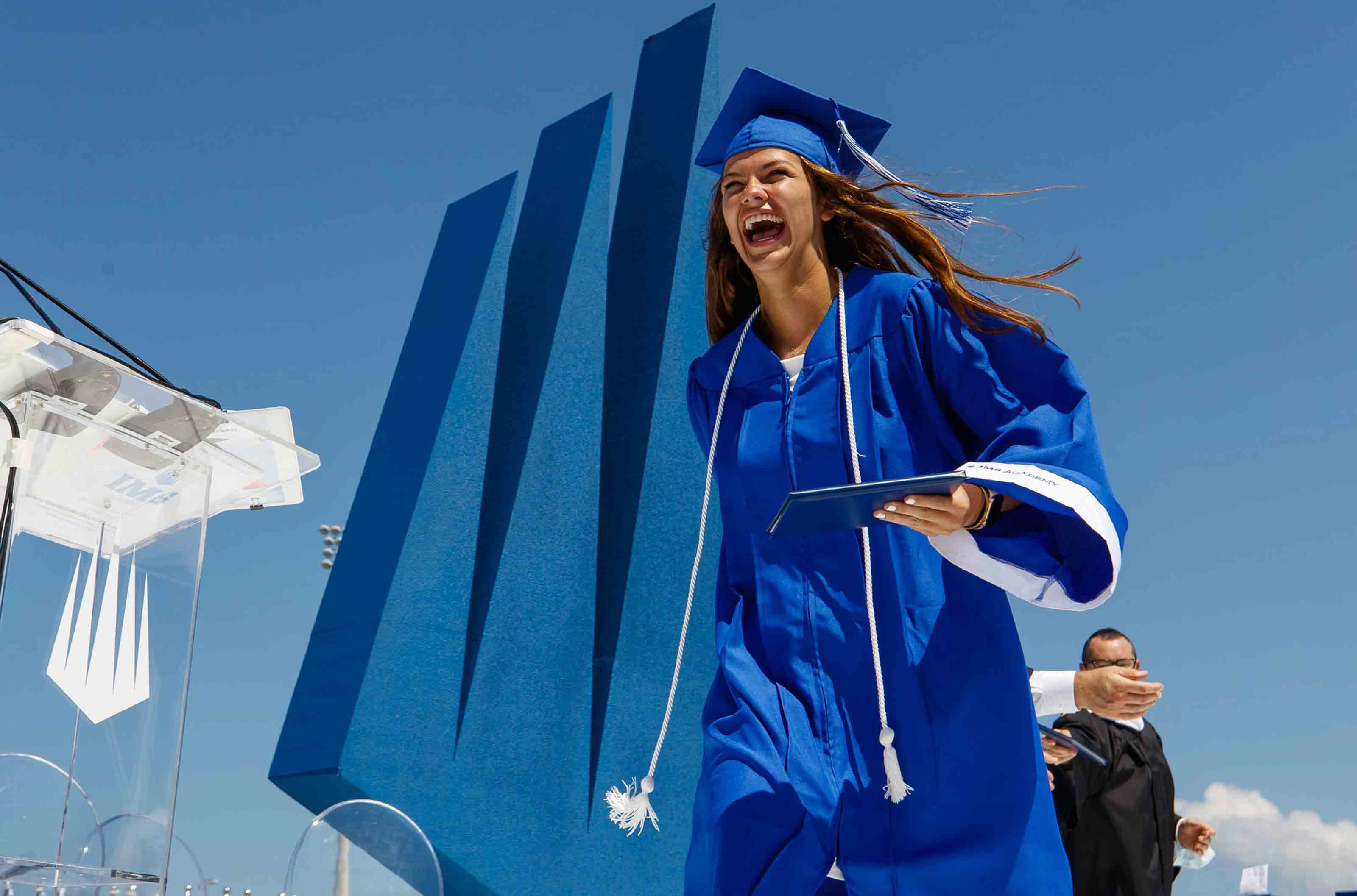 Tuition
IMG Academy boarding school is built for dedicated and passionate student-athletes. We provide the tools and resources for our student-athletes to achieve their goals in the classroom, in their sport, in college and beyond. IMG Academy tuition rates are based on the comprehensive nature of our programming and resources available to student-athletes.
2023-2024 full year girls' basketball tuition ranges from $67,400-$89,900 depending on age and program enrollment.
Apply online
IMG Academy Boarding School Application
IMG Academy is the world leader in sports education and the boarding school admits a limited amount of students annually from a large pool of qualified applicants, so we encourage interested student-athletes to submit an application as early as possible. Submit your online application to get started today.
Already started an application?
Continue your application >