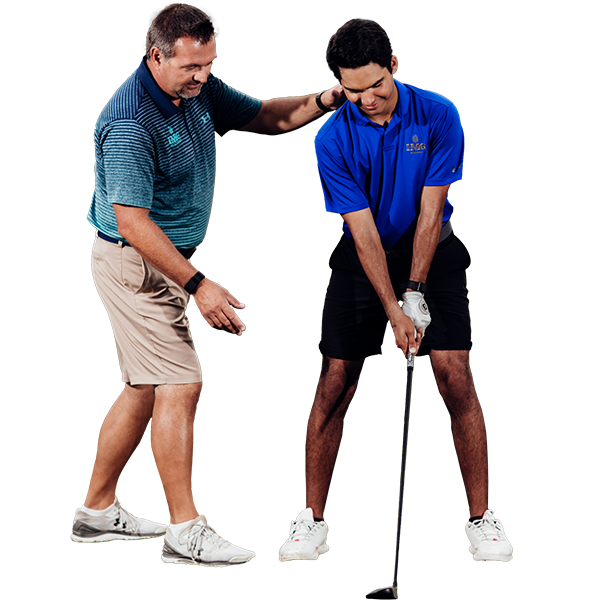 Golf camps
Competition and tournaments can only take junior golfers so far. At IMG Academy, we combine age-appropriate development on the course with invaluable strength, nutrition, and mindset training. Athletes will truly be able to maximize their potential in a fun and supportive environment led by coaches who have experience at the highest levels of the game.
Golf camp overview
Very Important Athletes (VIA)
Golf camp at IMG Academy
IMG Academy golf camps train athletes of all levels on how to better manage their game while learning the necessary fundamentals and strategies that set players apart from their competition. IMG's expert coaching staff introduces all aspects of the game, including chipping, putting, and driving, while also sharing the same advice that has prepared some of the top PGA and LPGA professionals.
All golf campers receive coaching analysis and feedback during the program to ensure players have unlimited access to detailed instruction within one, consistent platform.
IMG Junior Golf Tour
IMG Academy is the title sponsor of the prestigious Junior World Championships
Learn More

>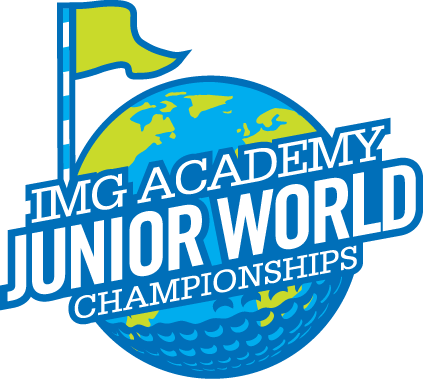 Training for every skill
Depending on your goals, here are just some of the skills you will learn from our expert coaches:
Technical
Full swing, pitching, chipping, putting and in-depth individual video analysis. Focus is on the individual (strengths and weaknesses) and how to best improve each area.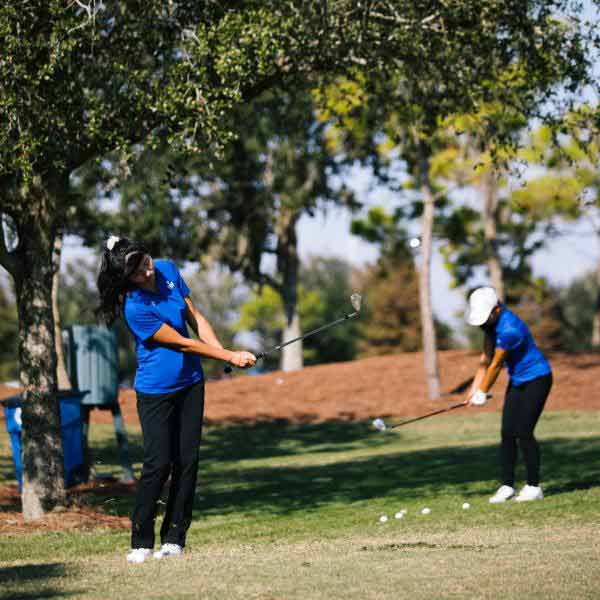 Physical
Flexibility, injury prevention, build power, increase core strength and build swing speed.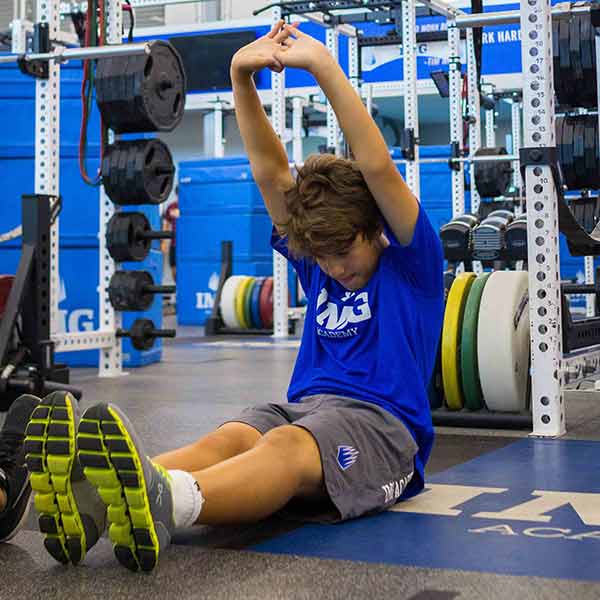 Mental
Envisioning shots, attitude, confidence and preparation.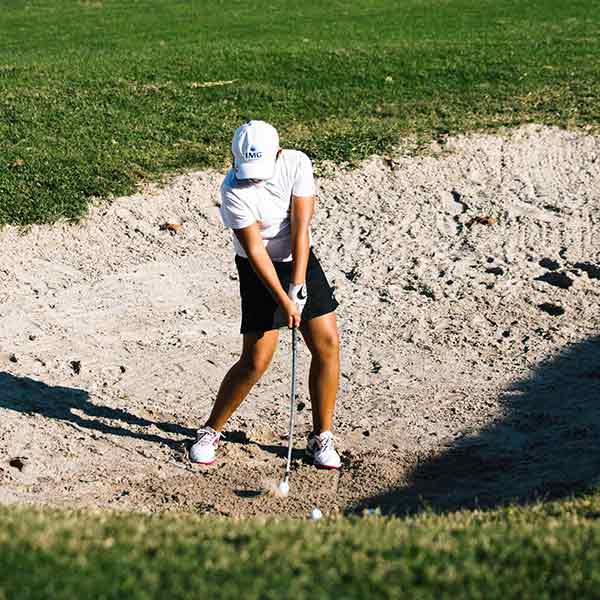 Pre-competition
Mental discipline, shaping shots, pre-shot routines, recovery shots, "feel" drills and exercises.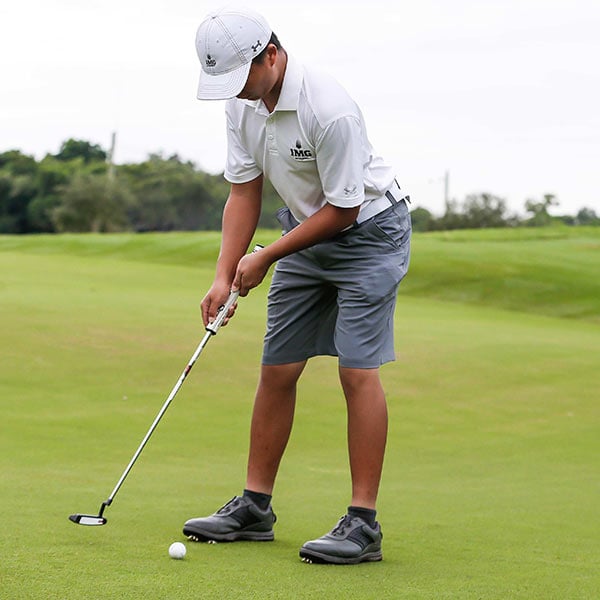 Competition
How you need to prepare for a match or tournament, including how to eat and think leading up to competing during 18-and 36-hole competitions and making in-round adjustments.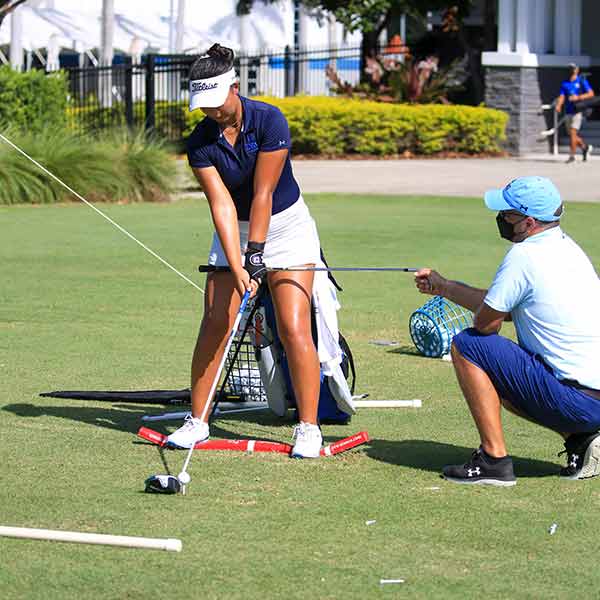 Golf camp training specializations
All Total Athlete and Game Changer programs include training specializations that can be changed for each week of the camp. Athletes seeking to hone their skills outside of sport-specific training will benefit from these unique training specializations. IMG's expert coaches set athletes apart from their competition, and each session provides campers with takeaways that will significantly impact their game.
Strength & power
Explosive resistance
Jumping and plyometrics
Efficient power development
Correct motor patterns
Speed & agility
Linear acceleration
Maximum velocity
Lateral movement
Multi-directional movement and agility
Mental toughness & vision
Self-talk
Breathing
Imagery
Focus
Emotional regulation
Goal Setting
Nutrition for athletes
The performance plate
Pre-competition fueling
Recovery
Fueling timelines
Hydration
Leadership & communication
Team building
Verbal and non-verbal communication
Identity
Developing relationships
Inspiring and empowering yourself and others
Athlete assessment & injury prevention
Led by on-campus Johns Hopkins All Children's Hospital physical therapists, programming includes movement, strength, and flexibility analysis screenings as well as review sport-specific injury prevention tips. Campers will also learn corrective exercises along with ways to proactively reduce the risk of injury during sport.
College recruiting essentials
Campers will learn how to leverage Next College Student Athlete's (NCSA) online recruiting platform, build their NCSA profile and target college programs that best fit their athletic, academic and personal preferences. Sport-specific recruiting experts will coach campers on communicating effectively and creating quality connections with college coaches throughout their recruiting process.
Learn more about NCSA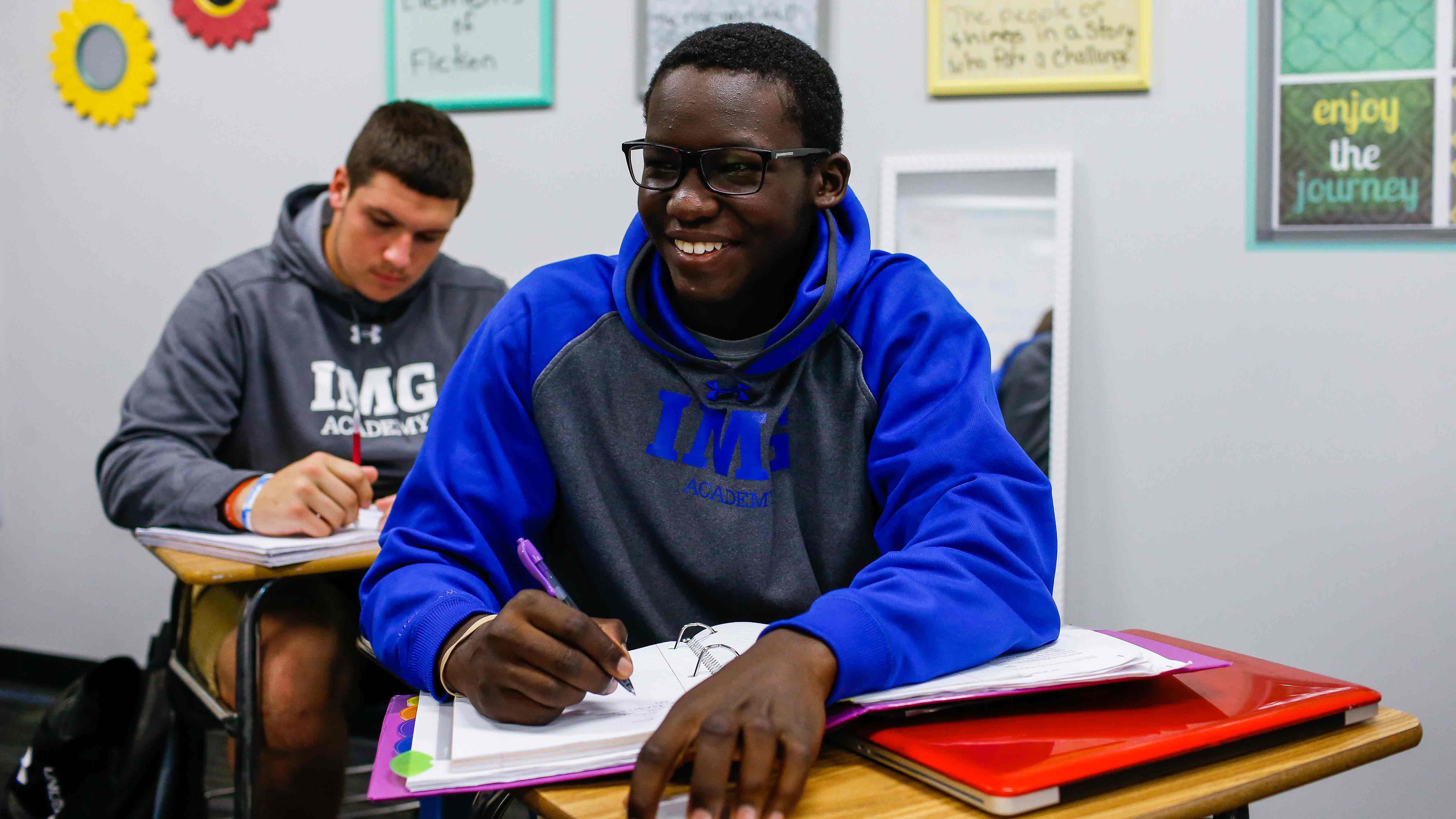 SAT/ACT test prep
Semi-private and individualized classes with our test prep experts helps students prepare for their SAT or ACT college entrance exams. Instructors use official testing materials and offer techniques to help take the exams with confidence.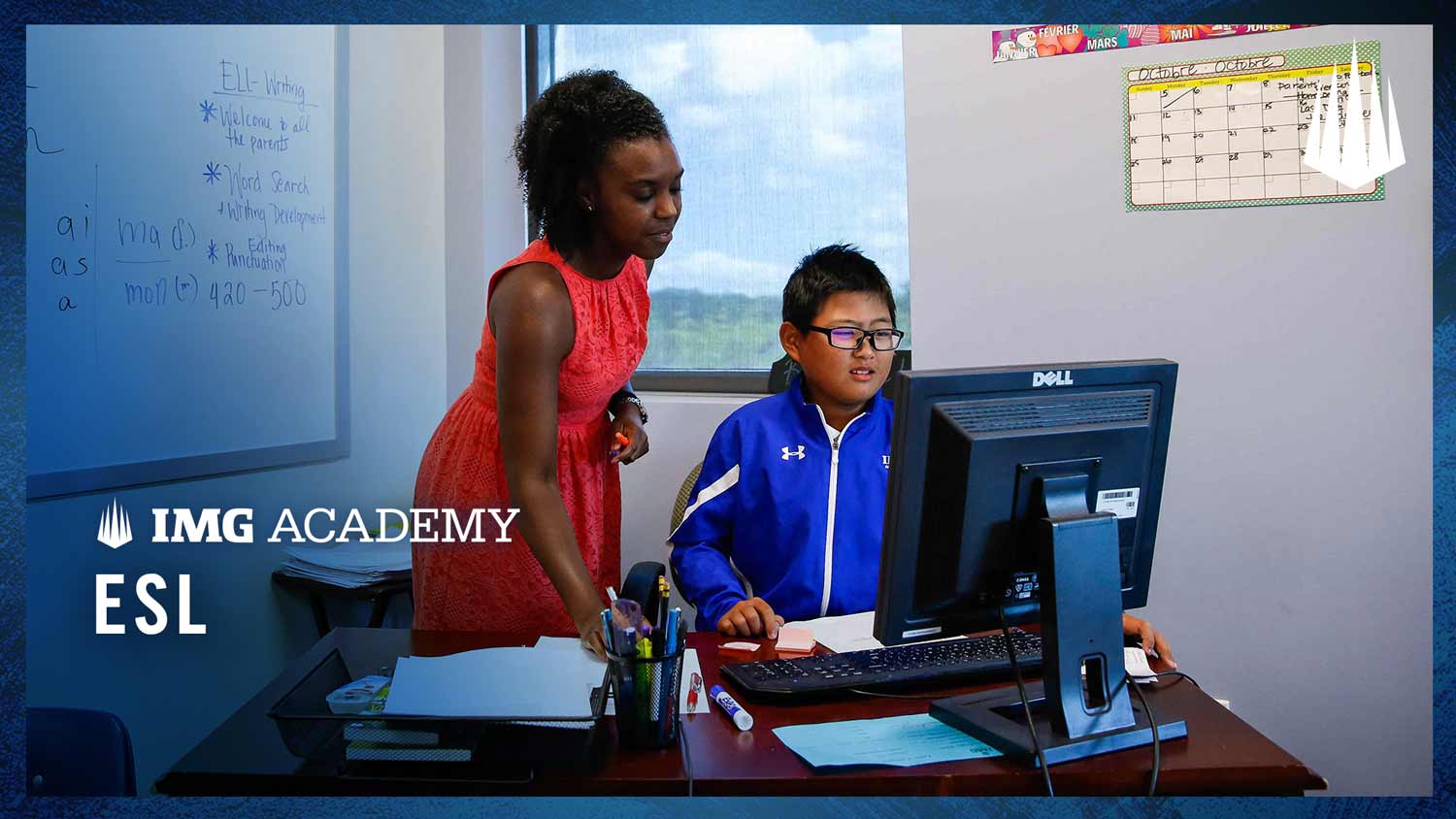 ESL
Campers will have a daily ESL course with weekly themes such as Inspiring People, Extreme Sports, the Endangered Planet, or Entrepreneurs. Instructors focus on communication skills, vocabulary development, conversation, short videos, and grammar as well as test preparation. For all options, please contact an advisor.
Expert coaching
IMG Academy golf camps are anchored by expert coaches with years of playing and coaching experience at the highest levels. Learn from the pros to gain insights and training methods to continue developing your skills.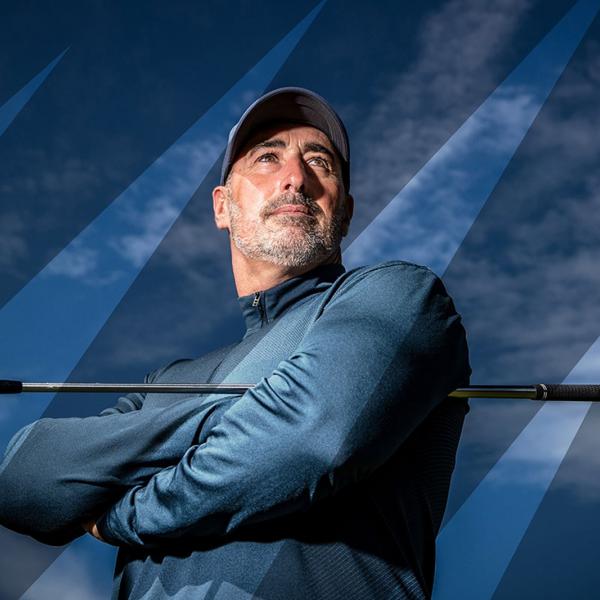 Coach spotlight
Kevin Craggs - Director
After playing on the European tour for several years, Kevin moved into coaching and for many years was the Scottish National Team Coach. He built his career on developing golfers at all levels, from the juniors through the professional ranks on both the European and U.S. tours.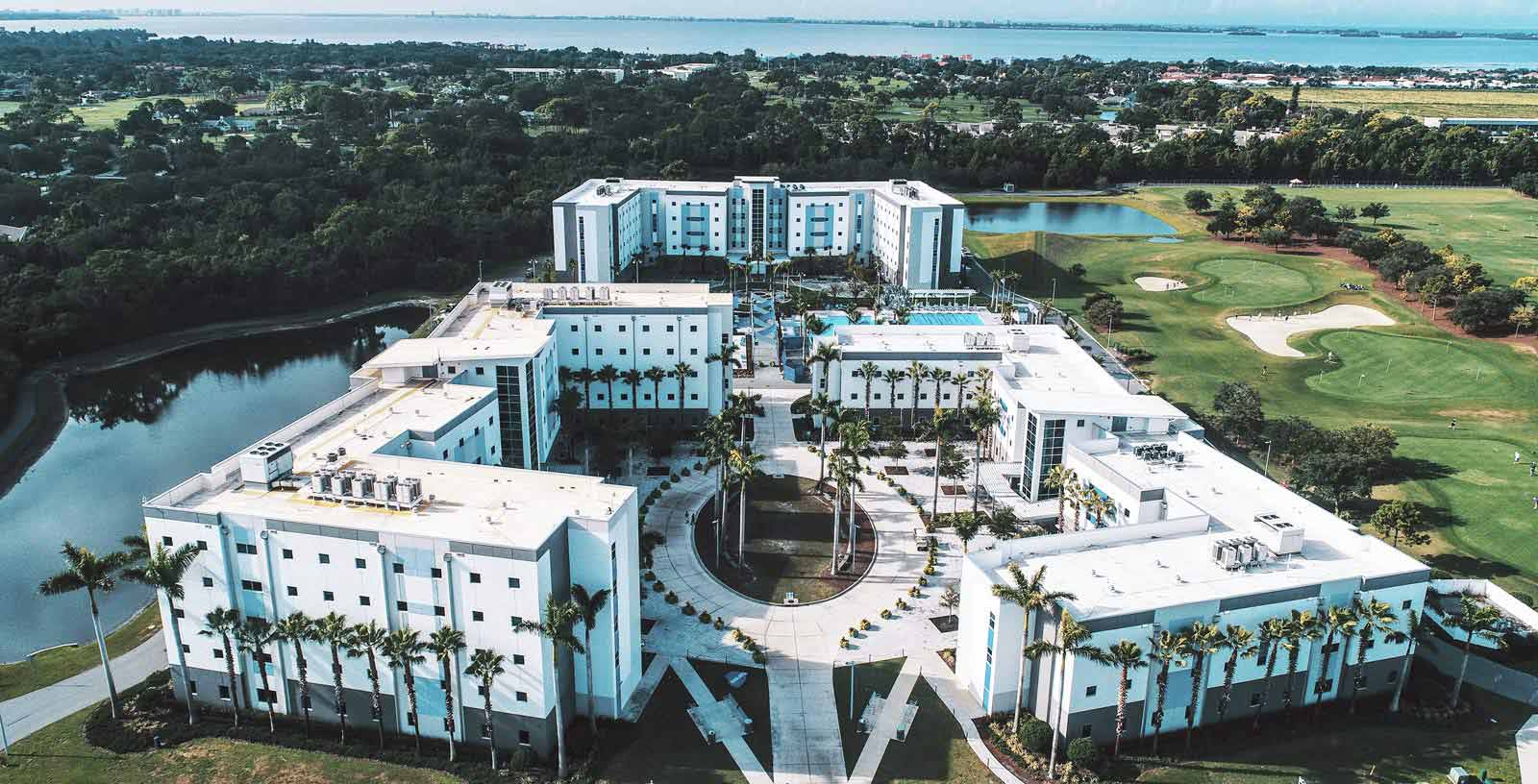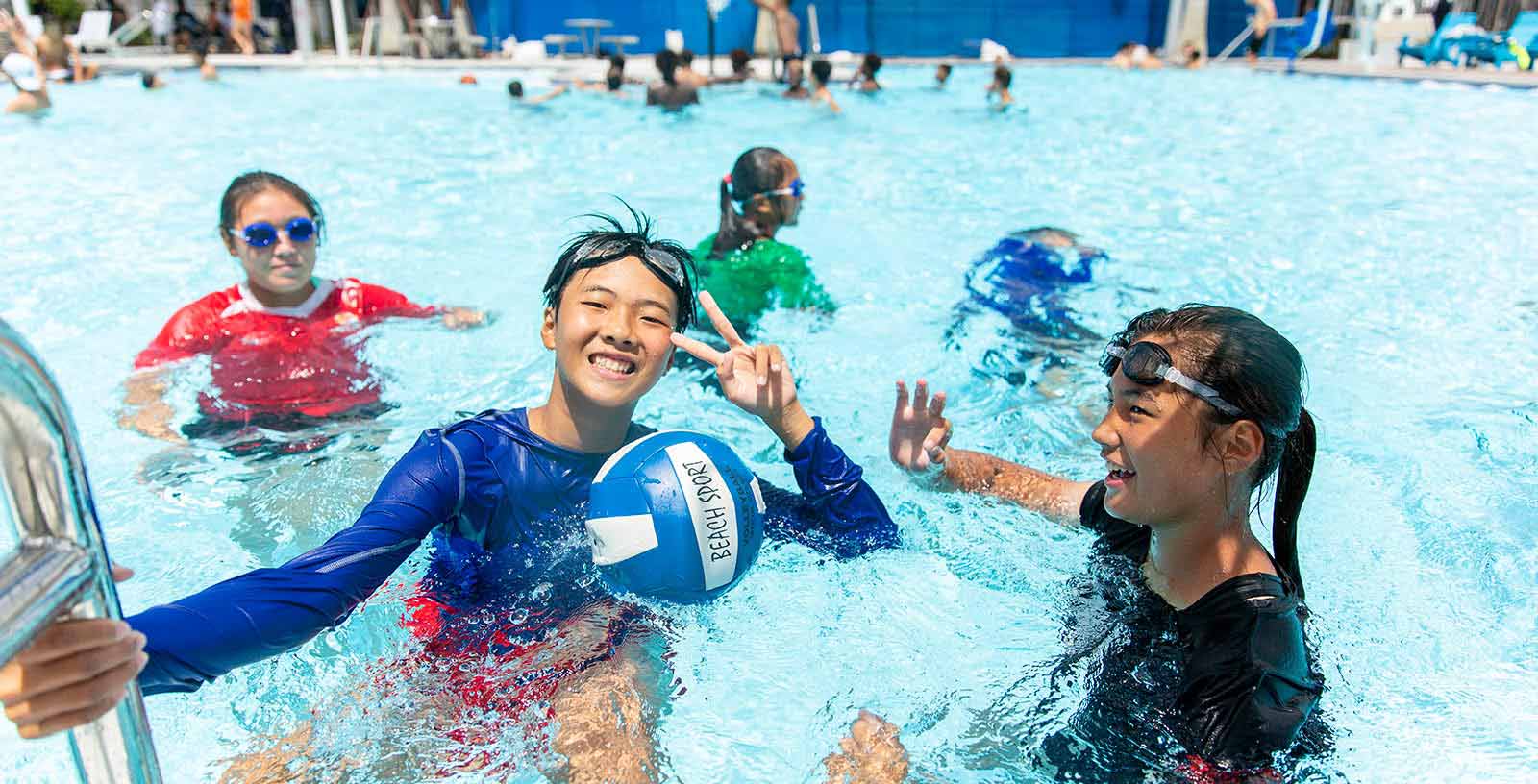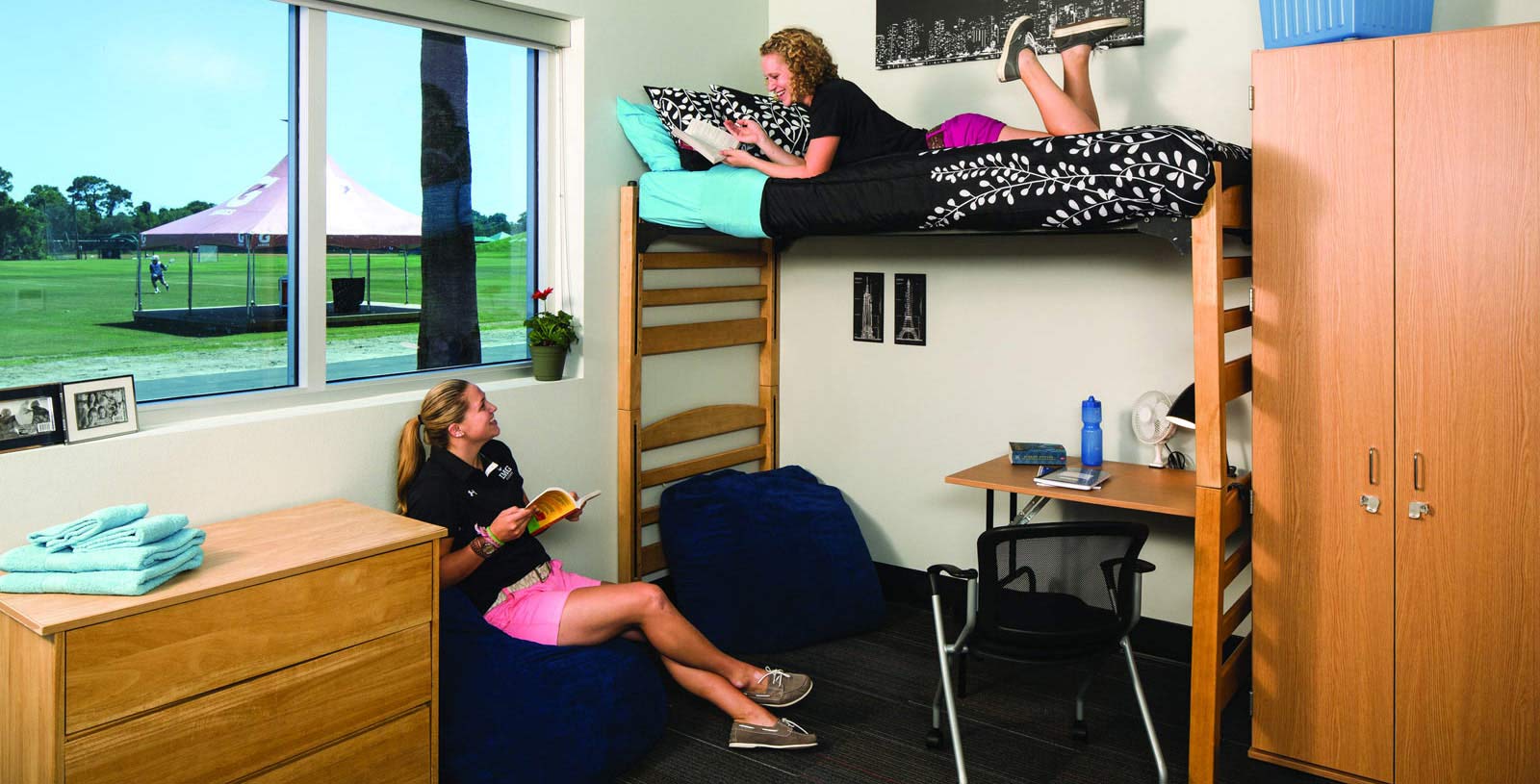 Year-round performance and world-class amenities
Junior golfers don't have to compete in tournaments every week in order to improve or even maintain their game. IMG Academy's summer golf camp give junior golfers the edge they need to improve the technical elements of their game which also improves tournament play.
We offer day and overnight golf camps, summer, winter, spring break, and other seasonal camps, as well as special rates for teams and groups who want to book together. You can choose the most convenient option, whether it be a winter golf camp or a sleepaway summer golf camp. Overnight camps give junior golfers the chance to sleepover in Ascender Residence Halls with 24/7 access to campus amenities and a full team of residential mentors.
A perfect option for youth golfers or for families on vacation in the Sarasota and Bradenton area, many on- and off-campus housing options are available for adults and families, including the Legacy Hotel, The Lodge, Academy Park Villas, Ritz-Carlton, Sarasota, Holiday Inn Express and Suites and more, including beachfront resorts.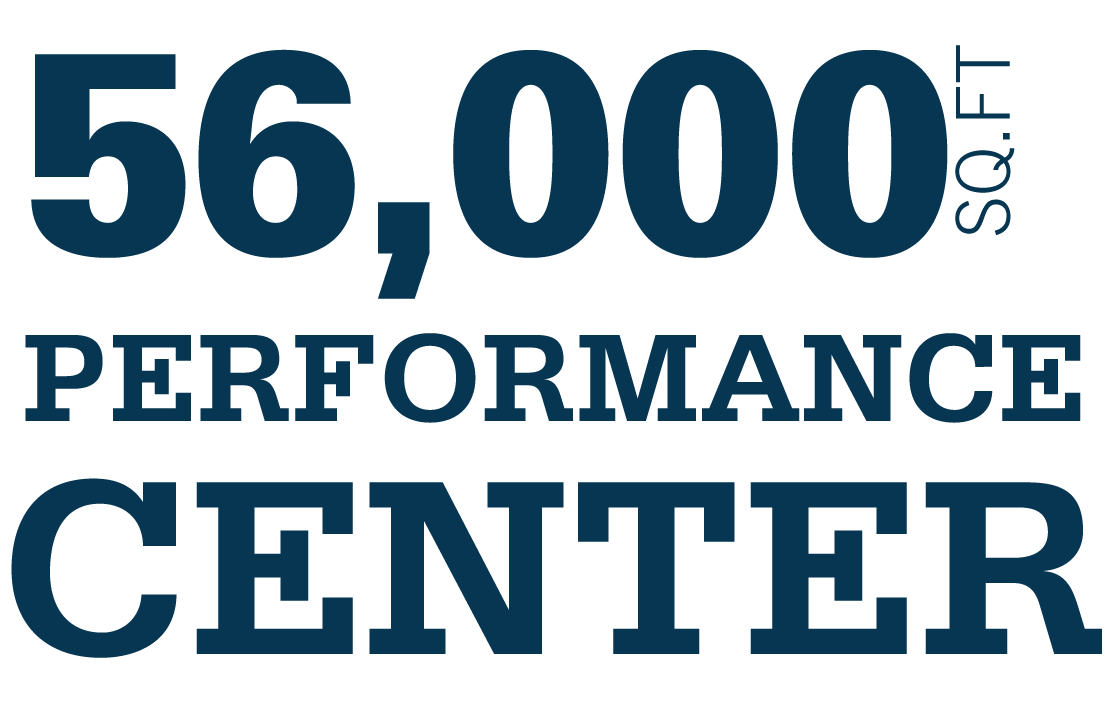 Sample weekly camp schedule
AM

Session

PM

Session

Monday
EVALUATION
ASSESSMENT & VIDEO SESSION
Tuesday
MODULE CURRICULUM
GOLF COURSE ACTIVITY & ON – COURSE MODULE
Wednesday
MODULE CURRICULUM
MODULE CURRICULUM
Thursday
MODULE CURRICULUM
GOLF COURSE ACTIVITY & ON – COURSE MODULE
Friday
GOLF COURSE ACTIVITY & ON – COURSE MODULE
COMPETITION & WRAP- UP

Curriculum includes range sessions in coordination with on-course playing opportunities.

MODULE CURRICULUM WILL CHANGE FROM SESSION TO SESSION

IMG Camp Includes:

3 Strength & conditioning sessions
1 Mental conditioning session
Campers train here
Golf Center with meeting rooms for players and coaches
Tour Studio powered by Cool Clubs
Double-sided driving range with fairway bunker
Multiple target and putting greens

Portable TrackMan and K-Vest from Tour Studio used on practice ranges and greens.

18-hole golf course
Performance & Sports Science Center
Mind Gym for mental conditioning sessions and vision training
Strength and conditioning equipment
Classrooms for nutrition and leadership training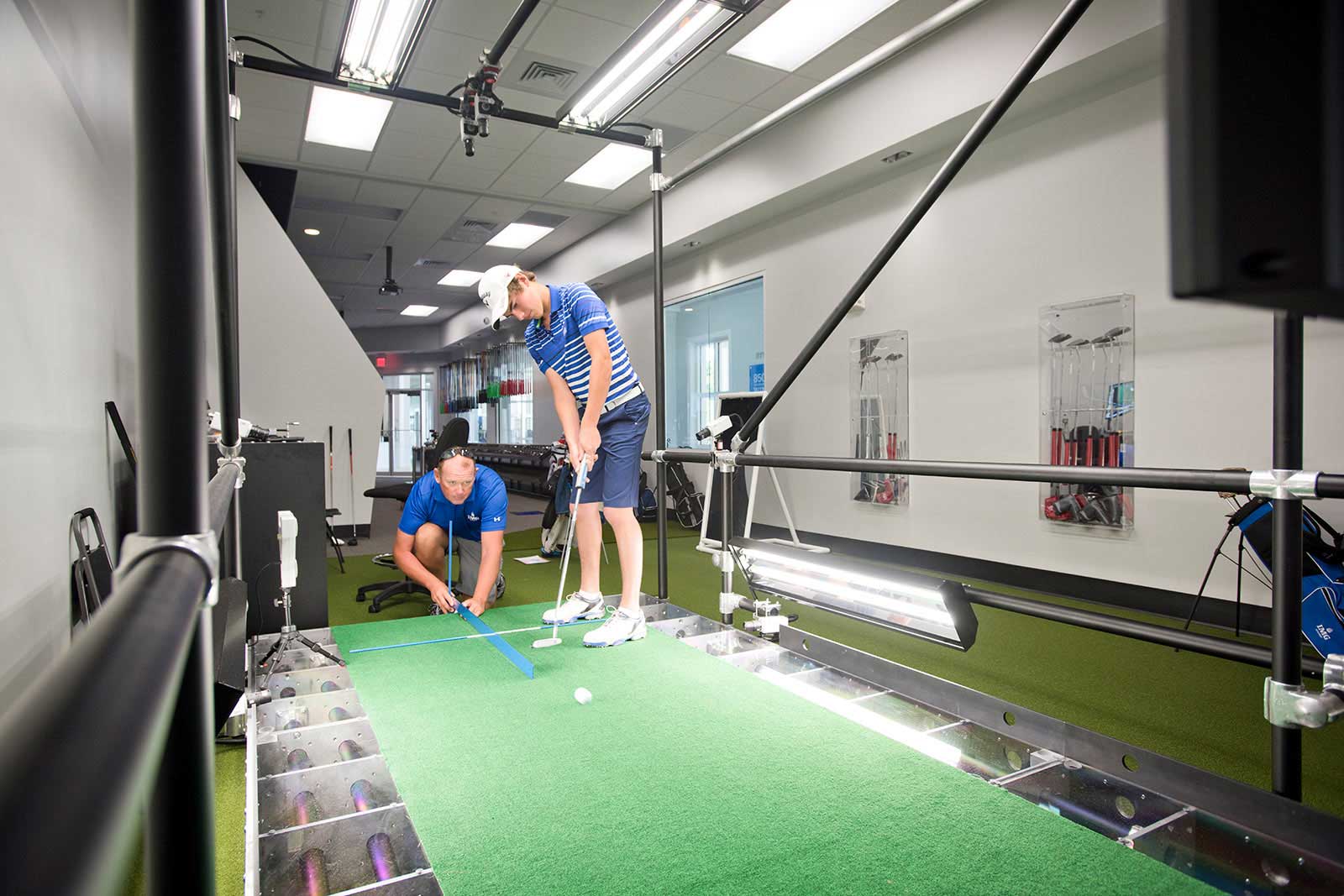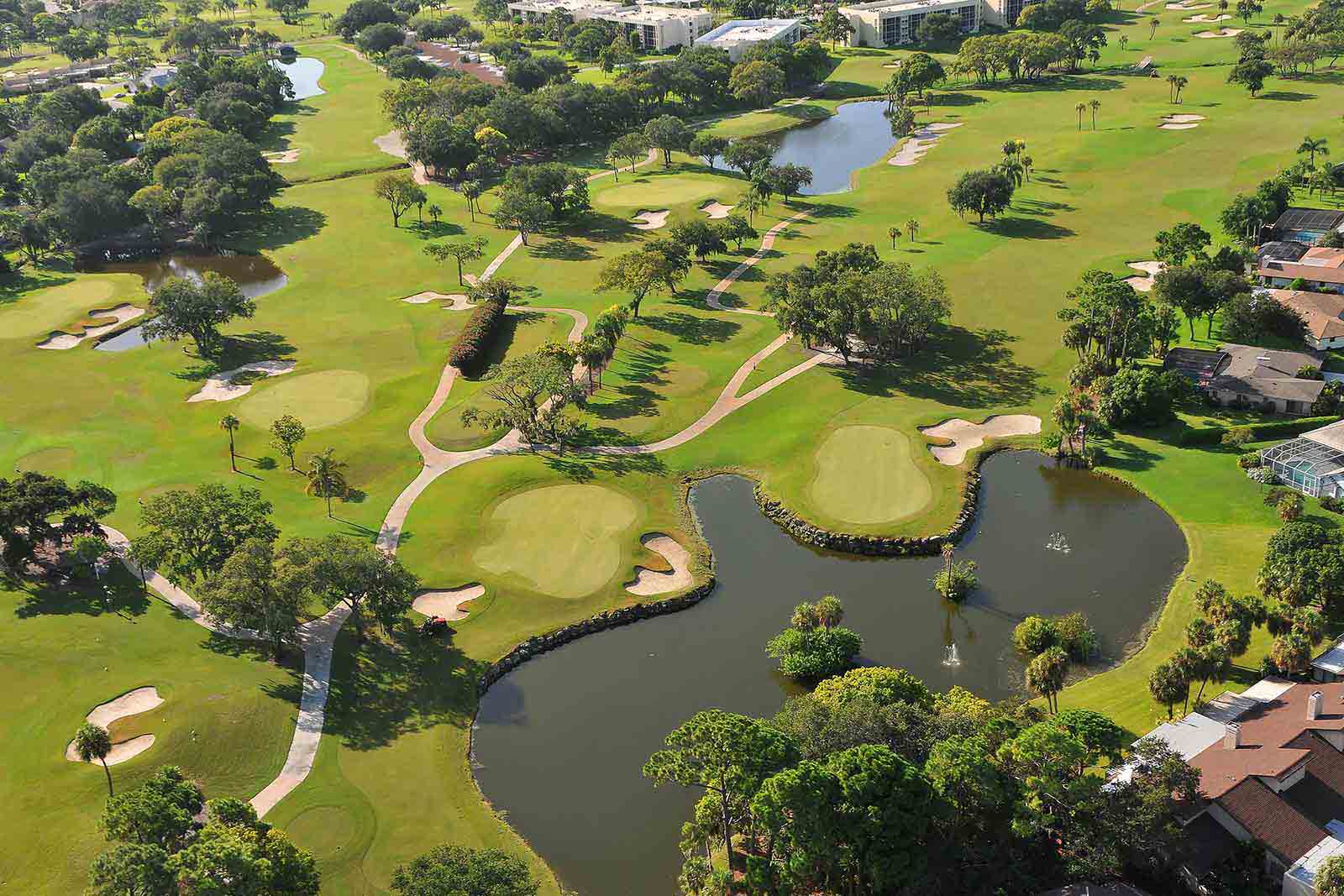 IMG Academy Golf Club
IMG Academy Golf Club is Bradenton's premiere public golf course and is open to the public and members alike. Home to the IMG Academy golf students, the natural beauty of IMG Academy Golf Club is both rivaled and complimented by a great golf experience. The Golf Club features an 18-hole championship golf course, multiple practice areas, grille room and bar, as well as a fitness room that provides an array of fitness and cardio equipment. It is a true test for low handicap players, and also eminently playable for high handicappers who consider it extremely fair, yet challenging.
Learn More
Enhance your camp
After you've registered for a golf camp, take advantage of our chaperoned, off-campus excursions, and visit some of the best local area attractions. Trip options include Busch Gardens, Adventure Island, Tampa Bay Rays, Bradenton Marauders, Top Golf, and more.
For exact pricing and to reserve your camper's spot, book a camp online, and then contact our Camp Service team at [email protected] or call (941) 749-8660.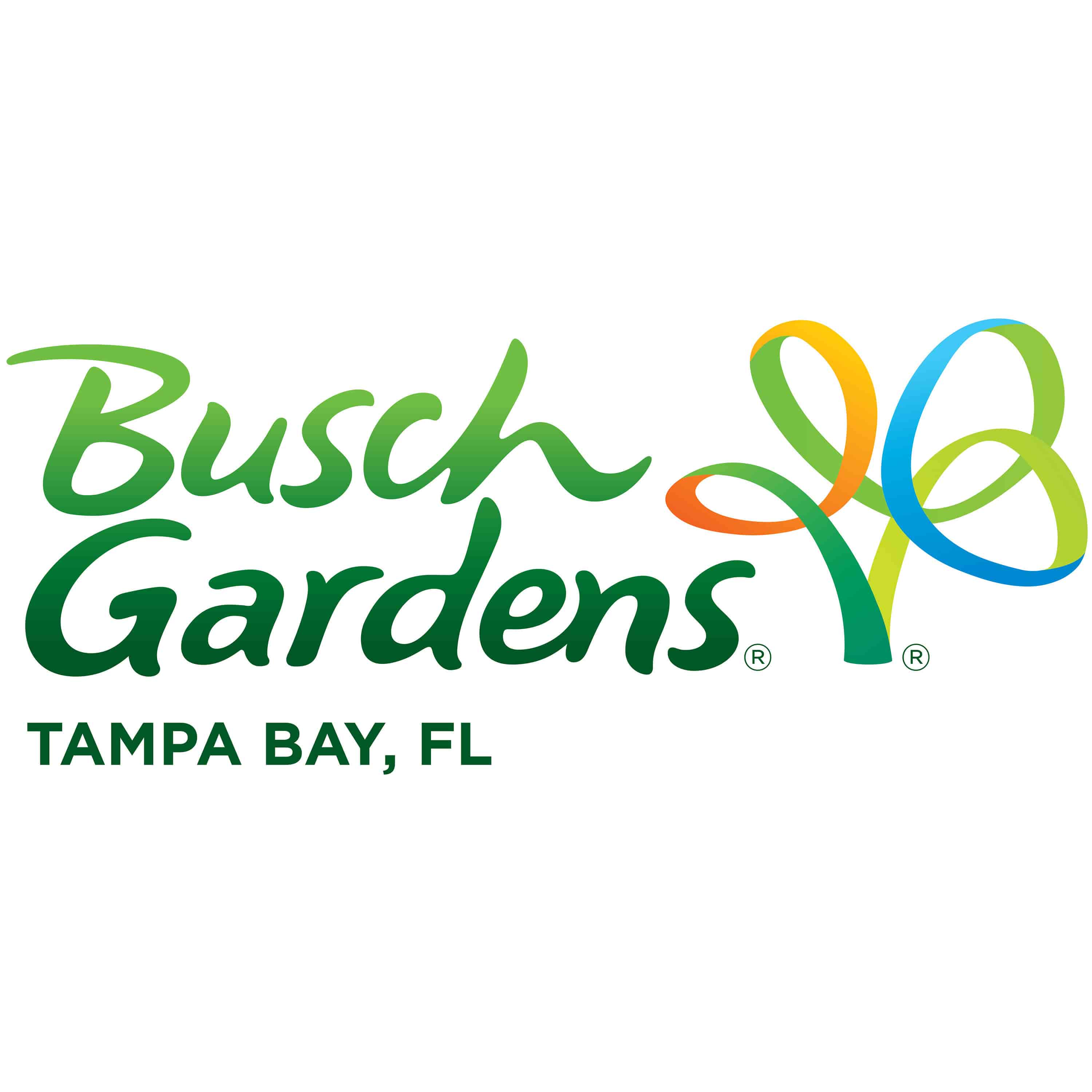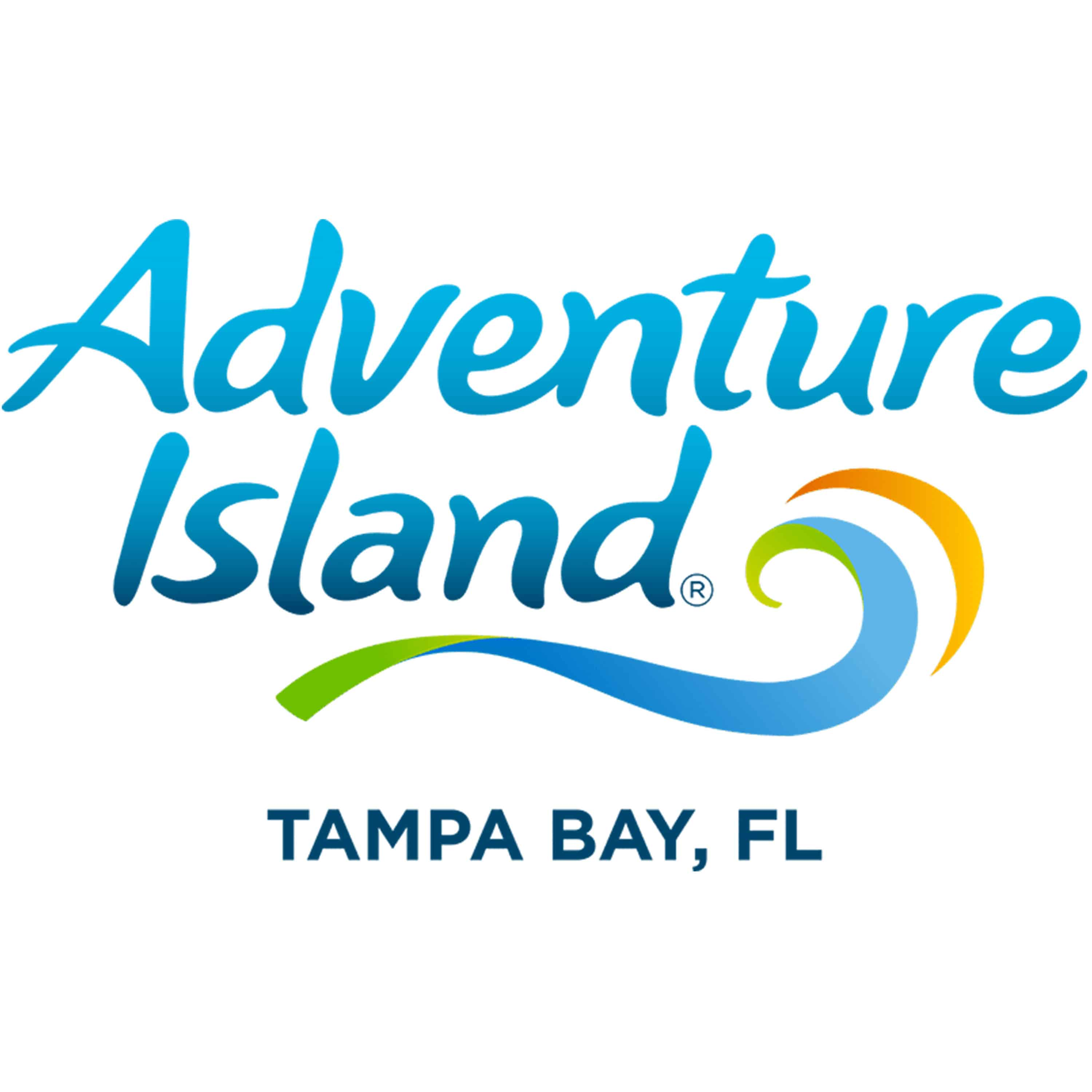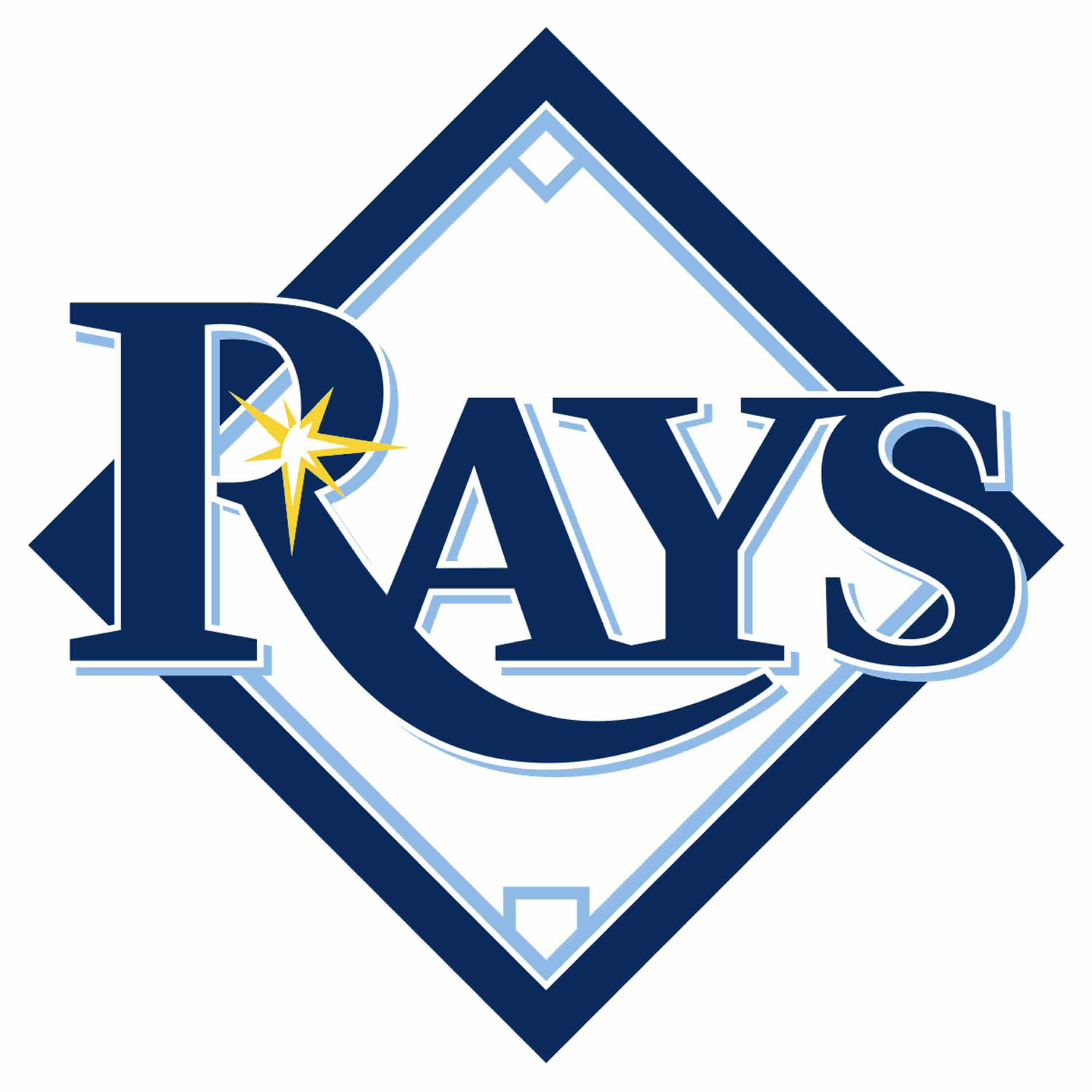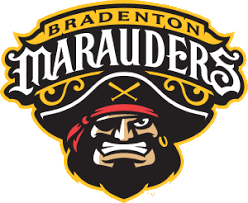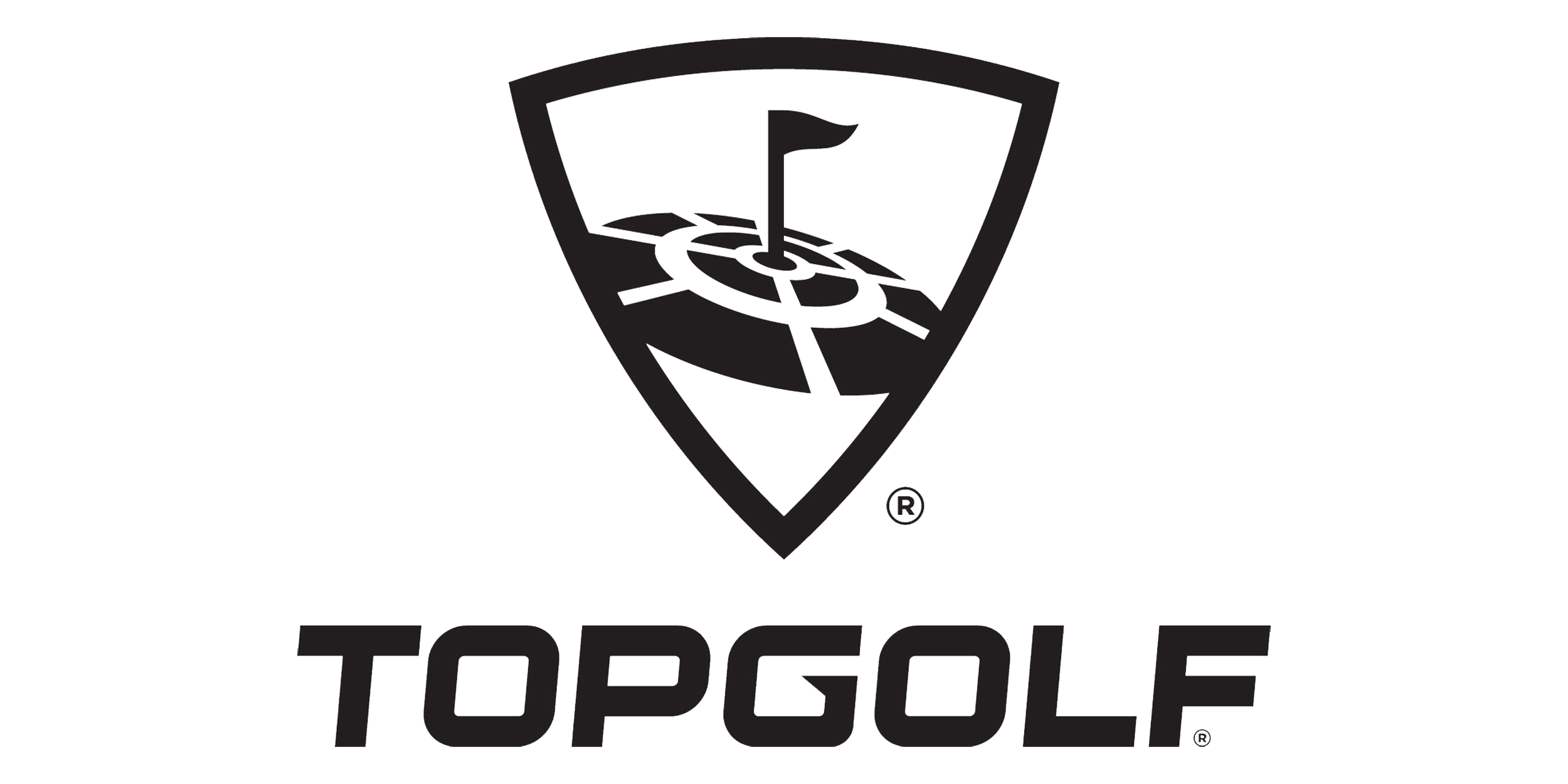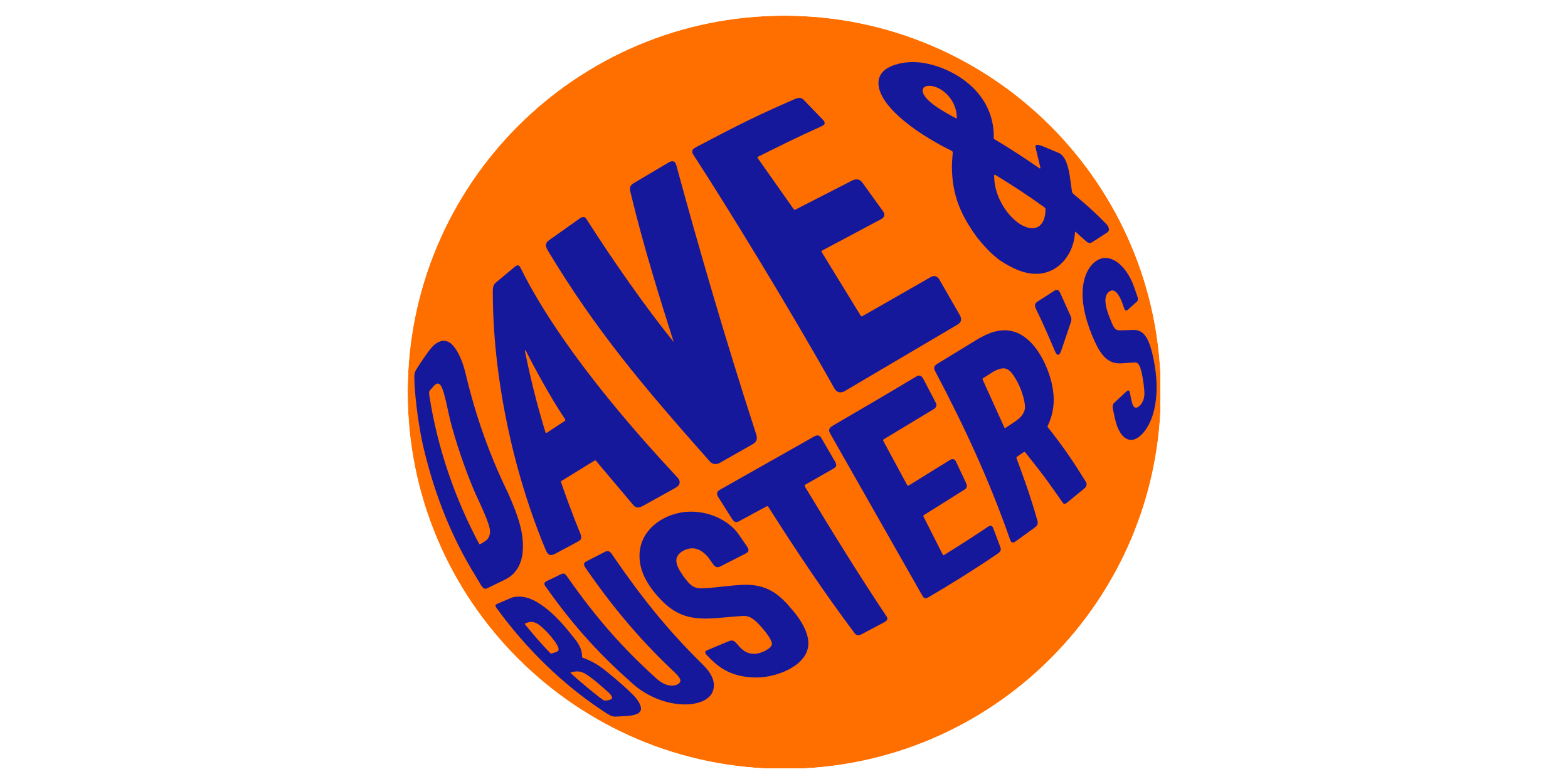 Very Important Athletes (VIA)
The Very Important Athlete program, designed for 8-9 year boarding and non-boarding campers, is available for camp weeks between 6/26 - 7/31.
Your young athlete deserves the highest level of support and comfort during their camp experience. IMG Academy offers additional support and oversight for 8-9 year old campers at no additional cost for this very reason! The VIA (Very Important Athlete) program consists of designated pick-up and drop-off locations and age-appropriate activities and programming tailored to camper schedules delivered by a responsible and energetic team guiding campers throughout their experience.
Available camps
3-day holiday camp
Start Dates: 12/20, 12/27
5-day holiday camp
Start Date: 12/18
Year-round weekly camp
Coming soon!
3-week summer tournament
Coming soon!
---
Choosing a camp
Selecting a
training program

for your child
Based on 40+ years of athlete development, we've created four training programs uniquely tailored to help athletes experience a transformation to their game.
Training Program
IMG Camp
Total Athlete
Breakthrough
Game Changer
Program Description

The revolutionary IMG methodology that includes elite sport instruction and core performance training.

IMG Camp

+

1 daily training specialization session.

IMG Camp

+

1 daily personalized sport training session.

IMG Camp

+

Total Athlete

+

Breakthrough

Designed For

Athletes still learning and refining their game.

Athletes who want to enhance strength, speed, mental toughness or other areas of performance.

Athletes who want to hone specific aspects of their game with customized coaching.

Athletes who want the ultimate training experience to transform their game.
How to choose the
length of stay

for your child
The longer you stay, the better you become.
Capitalize on our progressive sport camps that build on each week incrementally.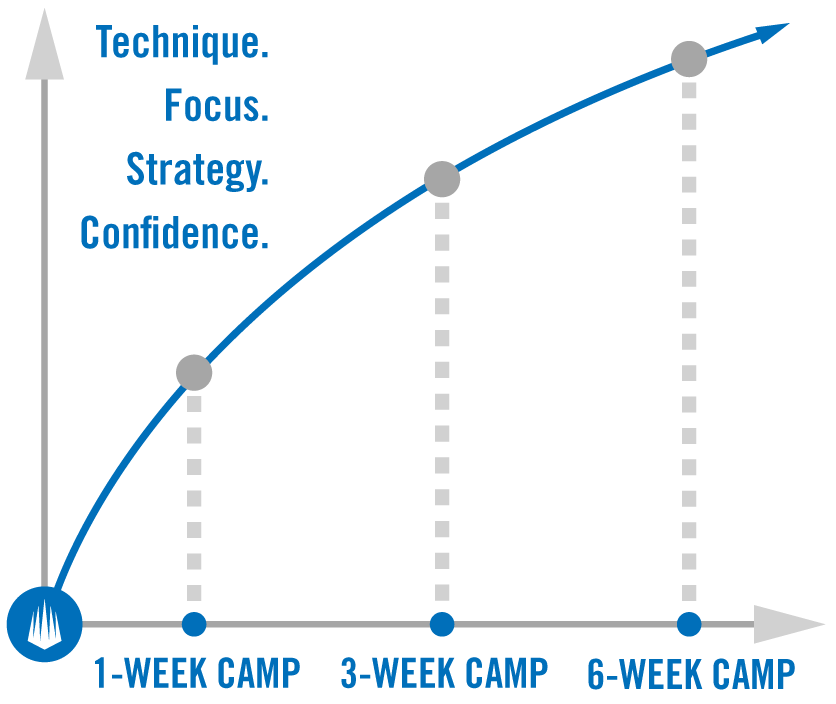 Learn from expert coaches and improve your game during IMG's 1-week sport camps that offer five full days of training.
Campers who attend IMG's 3 and 6-week camps see the greatest benefits, as they are fully immersed within the program, strengthening relationships with our expert coaches and staff, and developing their skills on a week-by-week basis.
Whats families should know
prior to booking
Camp registration closes 10 days prior to the start of each camp.
Camp check-in is on Sunday, and check-out is on Saturday (except for some Holiday and Tournament camps).
Camps are available year-round, with January-March, June-August, and December as the most popular months among athletes. It's important to book at least 6 months ahead to reserve your spot and ensure availability.
Campers can extend their camp stay while on campus, pending boarding and sport training availability.
Prices may increase the closer to a booking date, so book early to save.
Multi-week campers typically book one of our chaperoned off-campus excursions to relax and enjoy time with other campers at some of our local attractions. For exact pricing and to reserve your camper's spot, book a camp online, and then contact our Camp Service team at

[email protected]

or call (941) 749-8660.
Groups of 5 or more can receive a discounted rate for booking together. Simply call our camp advisors to make a group reservation to save. 1-800-872-6425
Refundable camp options are available. If you purchase a refundable package, IMGA will refund the amount you paid to purchase the package, less a service fee equal to 2.5% of the total amount paid for such package, provided you cancel the package at least 48 hours in advance of your original scheduled date of arrival.
Bring the
IMG Academy

experience home with

Enhance your camp experience with expert training through IMG Academy+ mental performance and nutrition coaching.
1-on-1 online training with IMG coaching experts
Includes pre-assessment, customizable scheduling of individualized coaching, routine evaluations, & more
Training & takeaways you can apply to your game right away
Explore Online Coaching
---
Need More Help?
Request a consultation with one of our advisors today!
Online Camp Builder
Enter camper details to start the camp registration process and to view available camp dates and pricing
By clicking Submit you agree to and have read our privacy policy: Privacy Policy