This is our home
Within our campus, student-athletes are consistently challenged to achieve goals far beyond their own aspirations while simultaneously supported to explore their passions and interests while gaining skills that translate to all facets of life. Outside of school and sport, individuals feel comfortable and confident on campus, regardless of their age or background.
On-Campus Activities
IMG Academy student-athletes have the opportunity to attend a variety of events in addition to annual prom and homecoming dances. Journey through global cuisines with food fairs, explore cultural traditions at dance and music festivals, play games at on-site carnival and arcade nights, or simply settle in and socialize at our recreational area outside the residence halls. IMG's campus life activities are age-appropriate and are chosen to provoke new memories, broaden cultural experiences, and create lasting memories as a community.
Sample campus life activities
20+ student clubs and organizations to join
Movie nights
Arcade game night
Carnival spring break send off
Winter wonderland (real snow brought in!)
New Years block party
Glow basketball tournament
Seasonal events and activities
Diverse, cultural events
Beach days
Mini golf days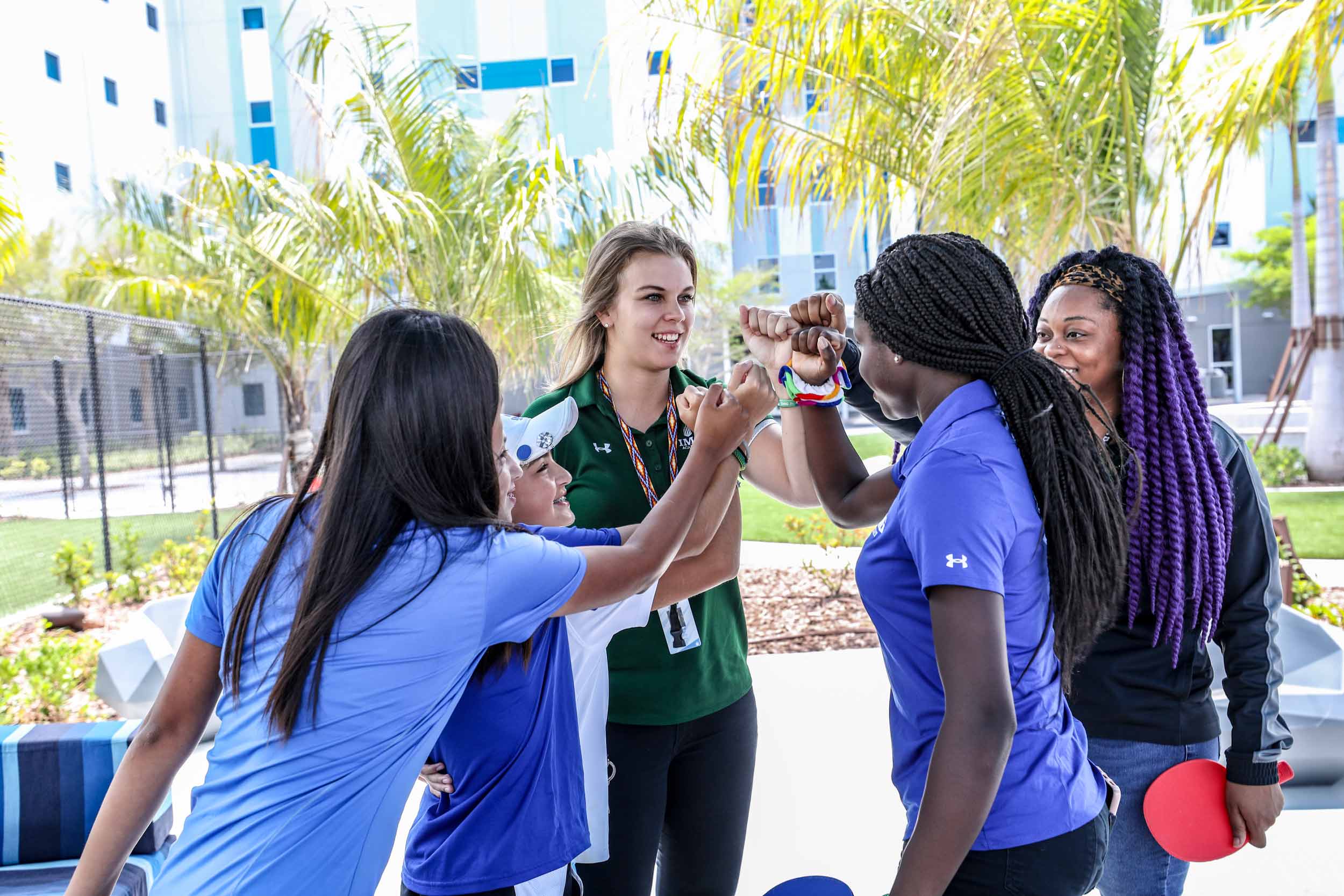 Unwavering Support Around the Clock
The IMG Academy Student Life staff and Residential Mentors oversee our student-athletes, providing them with a familiar resource outside of their sport coaches and academic teachers. This group of mentors understand the challenges that come with being a young adult, especially within a boarding school environment, and they're solely focused on creating a welcoming environment that's both inclusive and supportive. While they manage and develop student-athletes' daily activities and events, they are truly the backbone of student life, ensuring the safety and wellbeing of each student-athlete.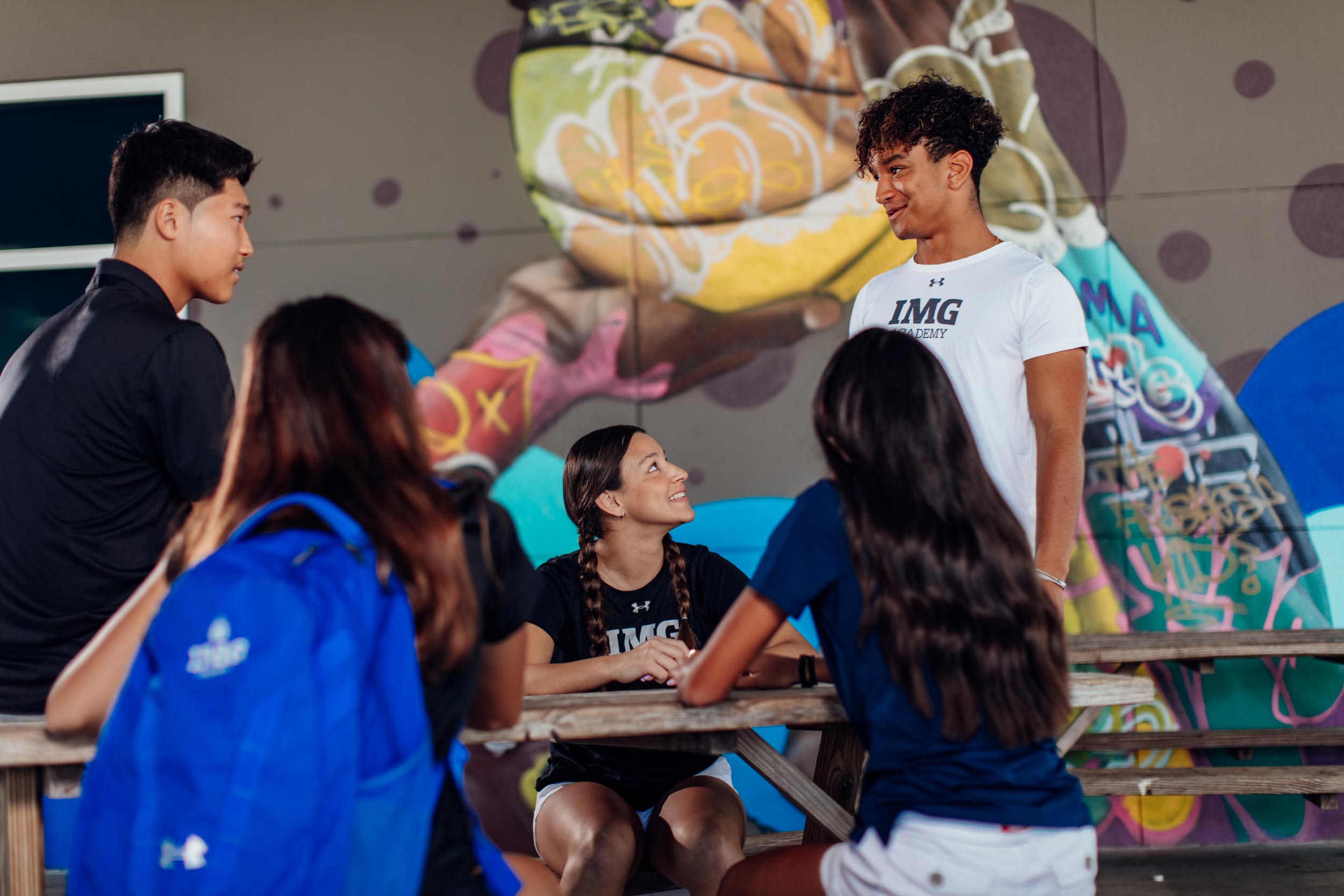 Get involved on campus
Student-athletes are provided with unique ways to express themselves, to take on leadership roles, and to excel in areas that correlate directly to their interests. IMG offers various student-led clubs and organizations, including but not limited to
Blue Crew
Green team
Media & Marketing Club
The Future 500
Fishing Club
IMG Newspaper
Chess Club
Cooking Club
Art Club
International Club
G.I.R.L.S.
GSA
Jewish Cultural Club
Black Student Union
Coexistence Club
Key Club
UNICEF Club
Student Ambassadors
National Honor Society
Model UN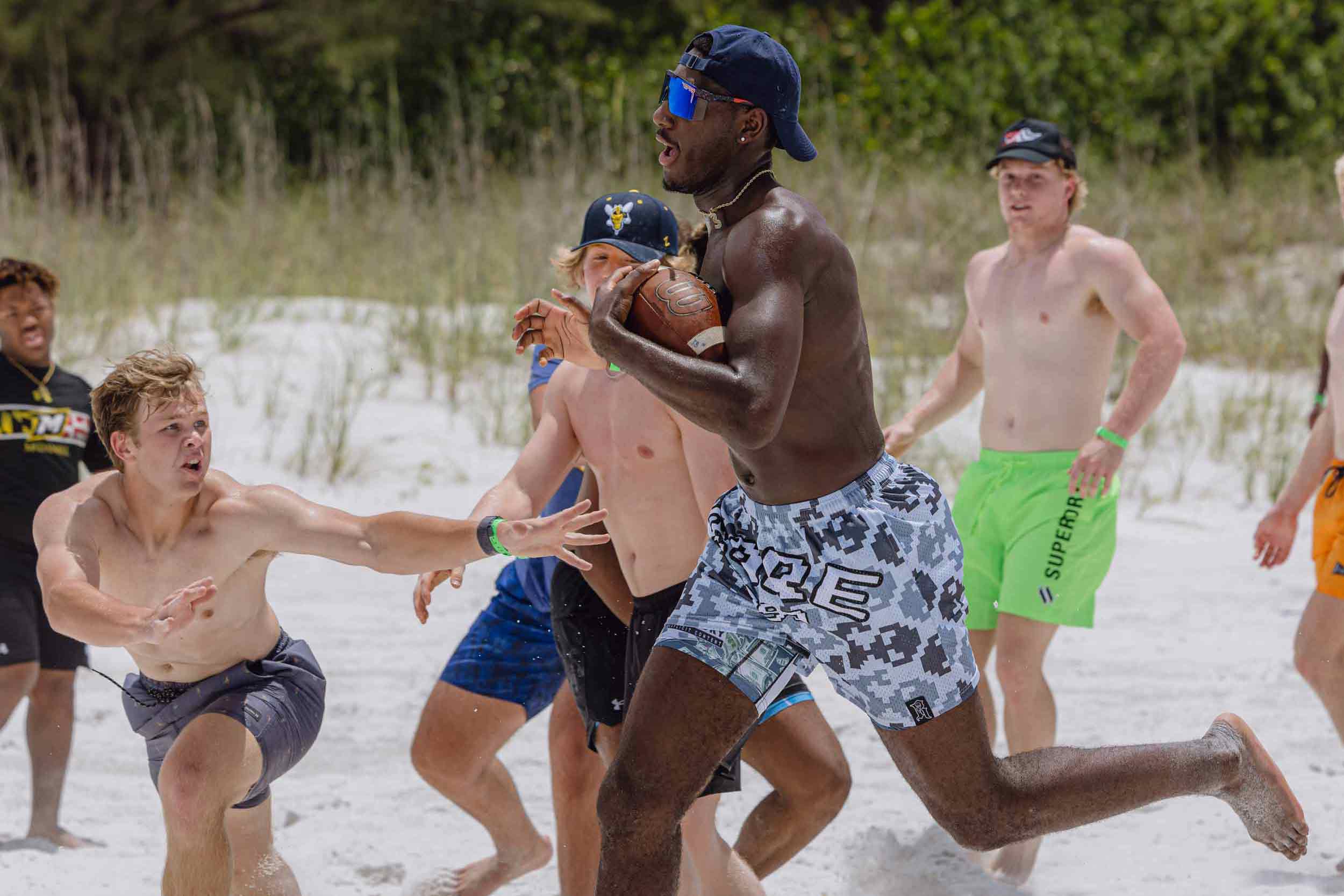 Off-campus activities
Chaperoned Trips
IMG offers chaperoned trips and transportation to local retail stores, restaurants, and points of interest. Excursions are also available to local theme parks, sporting events, and other local attractions.
Retail
University Town Center (shopping mall)
Target & Walmart
Publix & Whole Foods
Anna Maria Island
St Petersburg Pier
Excursions
Busch Gardens
Top Golf
Skyzone
Disney World
Universal Studios
Tampa Bay Buccaneers
Tampa Bay Rays
View Our Stories
Take an inside look at IMG Academy student-athletes and their unique journeys on campus. While each student-athlete has a unique background and story, their shared passions and goals are clear as they strive together to achieve their dreams and reach their full potential.
Boarding School Week of Welcome
Painting Magic