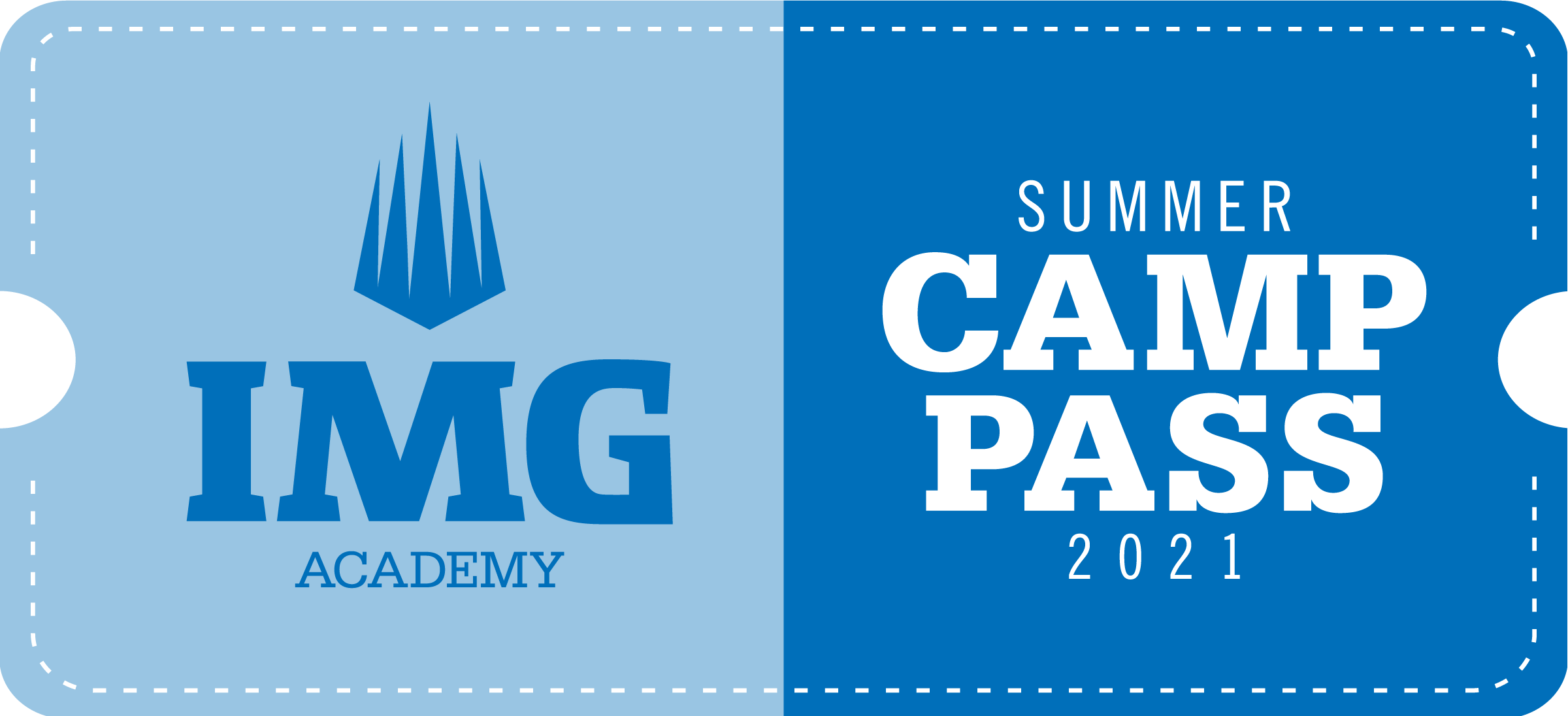 Our best camp offer
Buy now. Save now. Plan later.
Up to 30% off summer camps.
Get Your Pass
2020 High School Football National Champions
IMG Academy football finishes undefeated season ranked No. 1
Read Story
Always reaching. Forever striving. Never satisfied. This is…

Services & Resources
Get the Most Out of Your Experience at IMG Academy
Stay Connected
See the Buzz on Campus and Catch Up on Our Athletes
About Us
A 600+ Acre Powerhouse in Athletic Development
Located in Bradenton, Florida, IMG Academy is the world's largest and most advanced multi-sport training and educational institution. Established in 1978 as the Bollettieri Tennis Academy, IMG Academy now spans over 600 acres and continues to evolve and expand as the industry leader for athletic and performance development.
Our history of success remains unrivaled around the globe, and IMG Academy continues to develop elite athletes who achieve success at the collegiate and professional levels. Past alumni and trainees have included world No. 1 tennis players and Grand Slam champions, No. 1 overall NFL draft picks, top NBA athletes, successful PGA Tour/LPGA players, and NCAA champions. Graduates attend many of the most notable universities in the nation, including Stanford, Duke, Ohio State, and Johns Hopkins, as well as several service academies.
IMG provides an all-inclusive campus for athletes of all levels. Our world-renowned location includes professional-grade sports facilities and accommodations, world-class technology, and a wide variety of programming, including a 6th-12th grade boarding school, year-round camps, adult camps, corporate retreats, group hosting, team training, events, and professional and collegiate training.
IMG Academy's sport programs include baseball, basketball, football, golf, lacrosse, soccer, tennis, and track and field. IMG's Athletic and Personal Development (APD) program also provides unparalleled training that supports each department on campus and truly separates IMG from any other sports academy or athletic venue in the world.