champions choose IMG Academy
The professional athlete training Program at IMG Academy is designed to help current collegiate athletes, professional athletes, Olympians and Paralympians at the top of their game reach their goals faster. Our team of expert coaches, performance specialists and athletic trainers, many of whom played or coached at the professional and college level, design and develop fully customizable plans to meet every athlete's individual goals.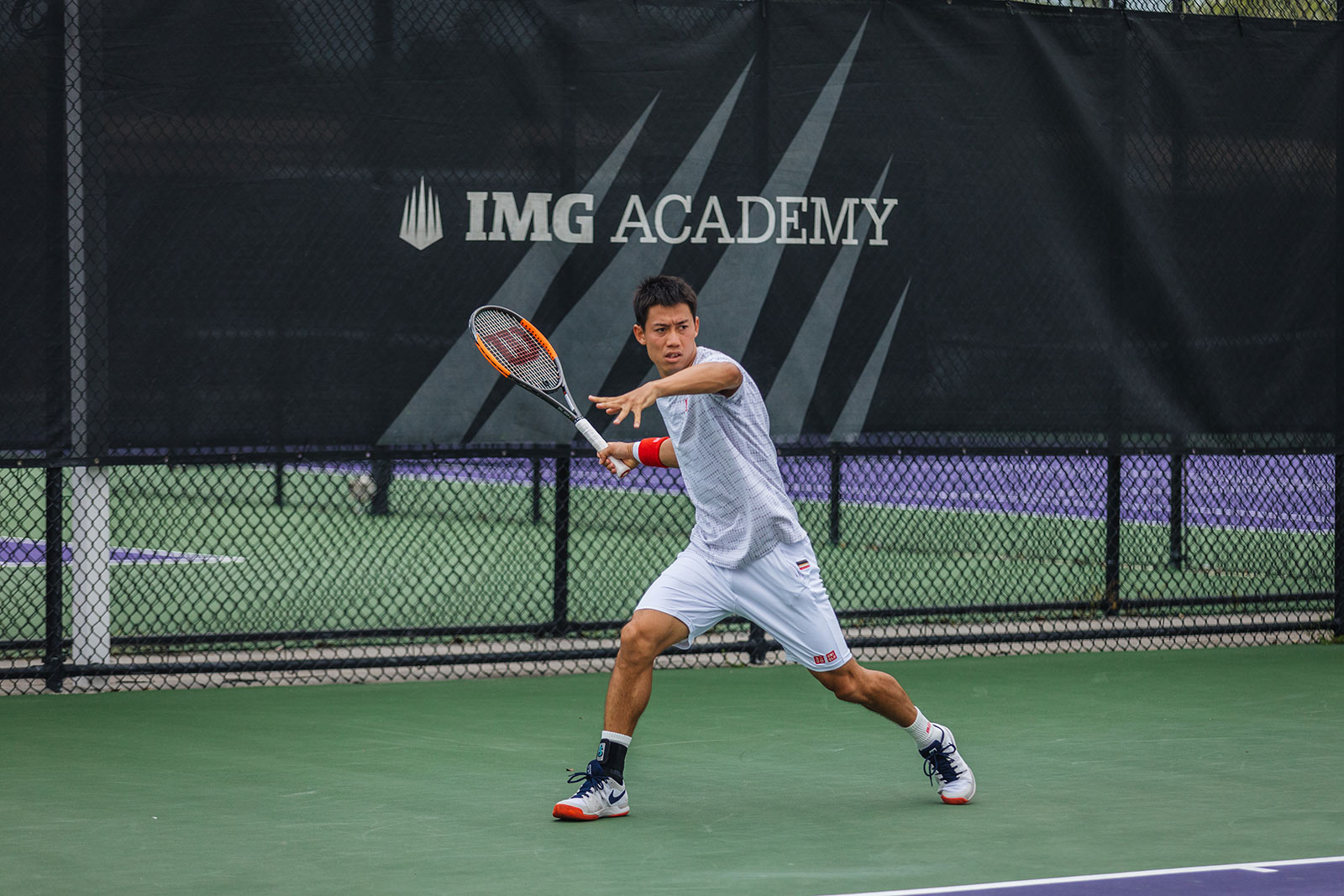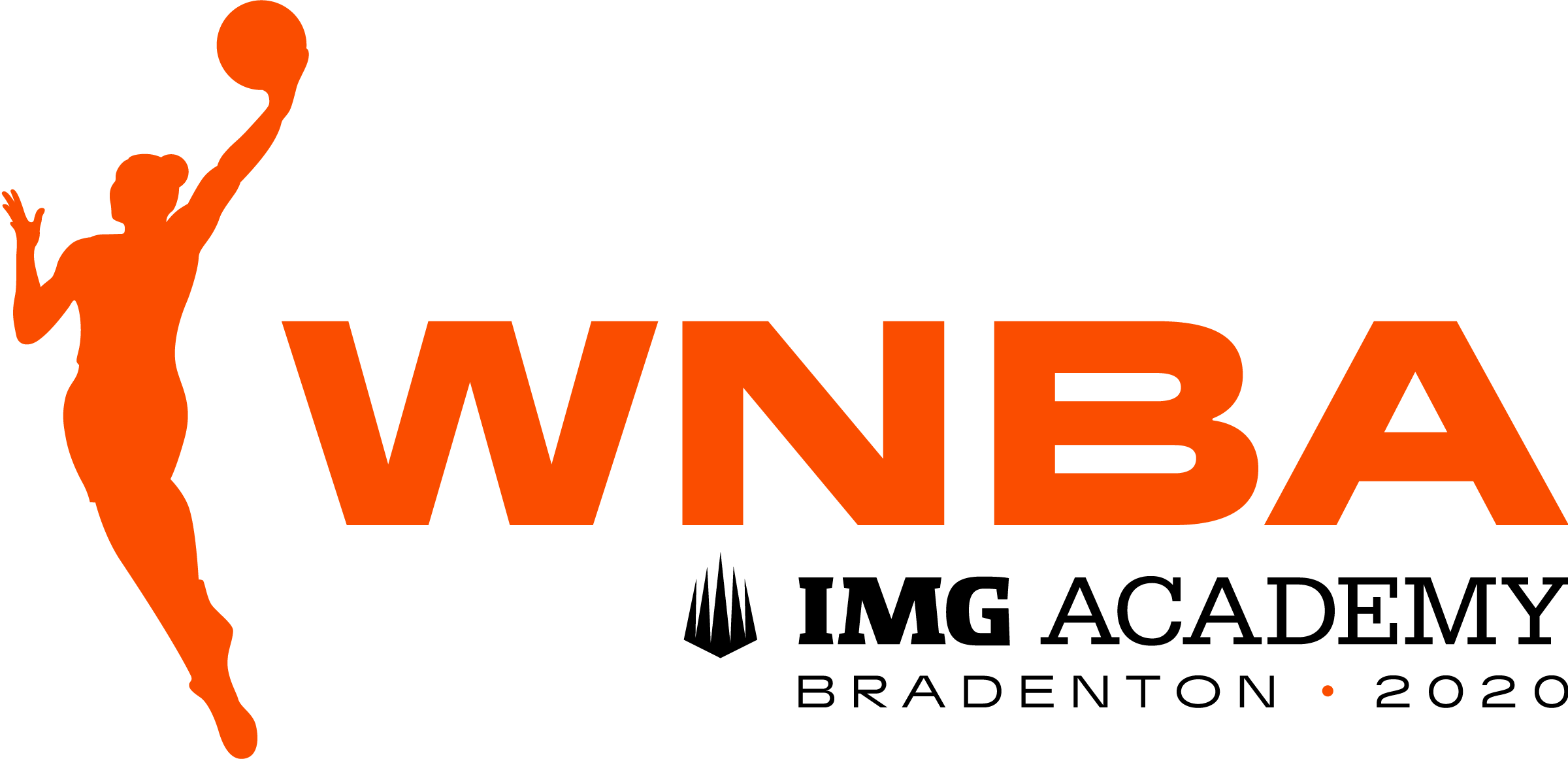 THE WNBA AT IMG ACADEMY
IMG Academy is the Official Home of the 2020 WNBA Season. The league's 24th season will be played from Bradenton, Florida and will feature a 22-game regular season, playoffs, and championship series for each of its 12 teams.
IMG Academy is the premier destination for athletic and performance development as well as world-class event hosting. Our history of success began over 40 years ago and continues to evolve and expand across youth and adult athletic programs, boarding school, team training, corporate retreats, and more.
Learn More
Who Trains Here
Notable professional athletes that we've hosted and trained
Load More
Soccer Training
Summer College Series
Whether you are an incoming freshman trying to earn a starting spot, or an established upperclassman looking to keep your skills sharp, IMG Academy's Collegiate Summer Soccer Training is the premier program for male and female college athletes. Train among other college athletes and be the most prepared to have an immediate impact on your college team. The program is guided by a coaching staff with extensive playing and coaching experience that deliver a holistic training program.
Athletes receive:
Technical instruction
Intensive drill sequences and practice
Position-specific training
Off-field training including movement, strength, nutrition, vision, and mental conditioning
Pro/Collegiate Training
With IMG Academy's pro and collegiate soccer training, athletes can customize their program to best fit their needs and accomplish their goals. Train with IMG's experienced coaching staff on one of the 20+ pristine fields and get faster, stronger and sharper in the new 65,000 square foot Performance Center with our conditioning experts. To facilitate total athletic development, we offer physical and mental performance training developed over the course of nearly 40 years that athletes can integrate into their soccer training program.
Football Training
NFL Combine/Pro Day Training
5 #1 overall picks. 86 first-round picks. 3 Heisman Trophy winners. Simply put, no training facility in the world can match IMG Academy for its expertise, cutting-edge methodologies, state-of-the-art facilities, convenience and proven history of preparing football players for the most important job interview of their life.
Athletes receive:
Rigorous training program custom to each individual, that's solely focused on peak performance at the NFL Combine and pro days
On-field work with position-specific coaches with NFL playing and/or coaching experience
Performance training in speed, strength, agility, nutrition, interviewing and establishing a high-performance mindset
Mock combines to experience exactly what their bodies will endure
Full support from IMG Academy coaches, trainers and specialists at the NFL Combine
NFL/Collegiate Training
The off-season is the time to distance yourself from the competition, and nowhere can better prepare you for an upcoming season than IMG Academy. Whether you are trying to earn a spot, stay sharp, or recover from an injury, IMG Academy's customized training programs, expert coaches and specialists, professional-grade facilities, and overall convenience will help you prepare and take your game to the next level.
Baseball Training
MLB Off-Season Training
Over the years, IMG Academy has produced a number of top players in the MLB, including 58 All-Star Game selections, over 40 first round draft picks, 4 #1 overall draft picks, and 2 player of the year award recipients. IMG Academy's proven off-season training program is fully customizable and can help all players, from MVPs to rookies, enter MLB Spring Training in peak shape, mentally and physically, and ready to make an impact.
Athletes receive:
Access to on-field baseball staff for offensive & position-specific training needs
Access to Rapsodo hitting & pitching, HitTrax & Blast Motion
Strength Training and Speed / Movement Training
Access to Athletic Training Room pre & post workouts
Access to High-Speed Video for analysis
Basketball Training
NBA Pre-Draft Training
Over the past 10 years, IMG Academy has helped over 60 players get drafted to the NBA by preparing them for success in the NBA Pre-Draft Combine and team workouts. IMG Academy's proven basketball training program includes a position-specific on-court hybrid development program, performance training in speed, strength, agility, mental strength, vision, nutrition and interviewing, and physical therapy and rehab as needed.
NBA Off-Season Training
NBA superstars. International veterans. NCAA up-and-comers. These are the athletes that come to train at IMG Academy. Whether you're looking to further develop your skills, or rehab an injury, IMG Academy's elite coaching, performance training, and professional-grade facilities can get your game ready for an upcoming season. At IMG Academy, we will design a custom training program that best fits your goals and needs.
Collegiate Training
Open to current college players of all levels (D1-D3, NAIA, etc.) You will be group trained in this setting and experiencing a top-notch program, just like the pros. Elite coaching, performance and athletic and personal development elements, and on-court training inside our professional facilities allow you to step-up your skills through our program. Should you be in need of rehabbing an injury, our athletic trainers will certainly keep your best interests in mind. We look to create the best training environment for every player in a setting that allows you to reach your peak potential.
Why train at IMG Academy?
Custom Training Packages
We provide custom-tailored training packages to fit the needs of each team.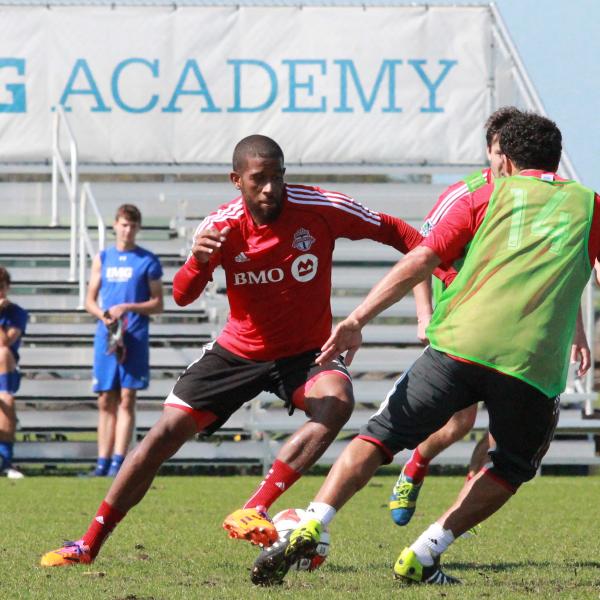 All-Inclusive Training Site
With five-star lodging, nutritionist-customized meals, world-class facilities and top performance experts all on one campus, IMG Academy allows you to focus on your training.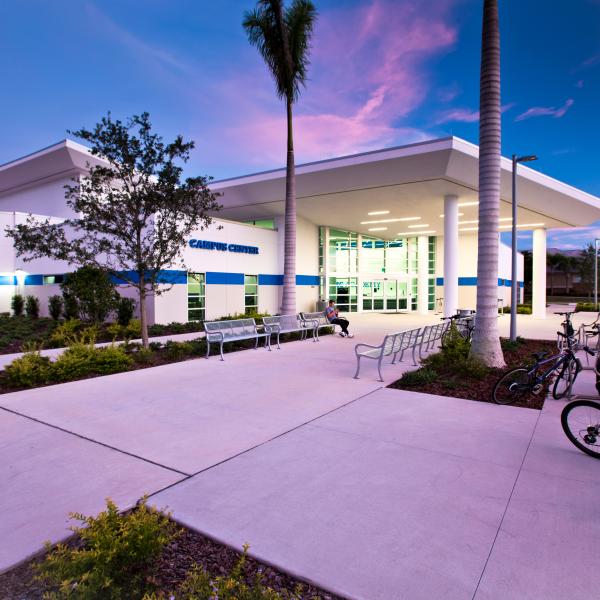 Competition
Stay sharp by working with and competing against some of the world's most elite athletes.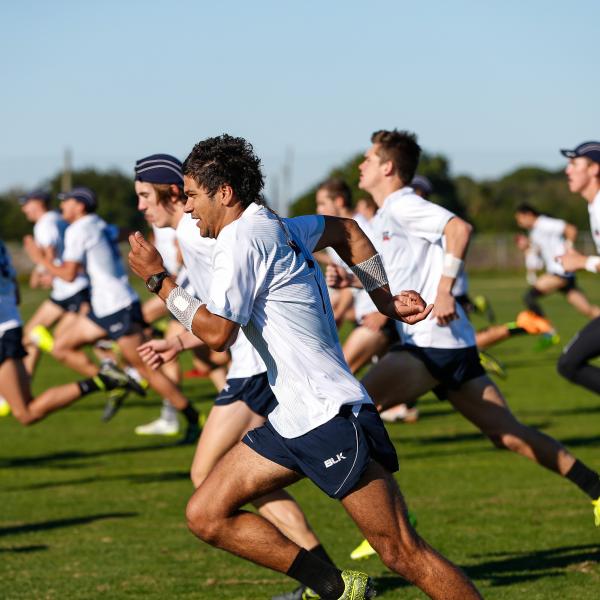 Facilities
From flawless fields spread across 500+ sun-drenched acres, to large meeting spaces, our world-class facilities replicate a professional training environment.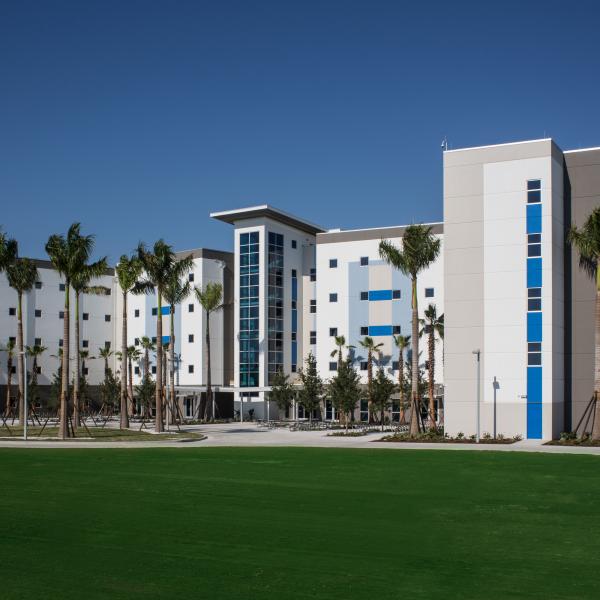 Weather
Bradenton, Florida averages 260 days of sunshine per year making IMG Academy an ideal year-round training location.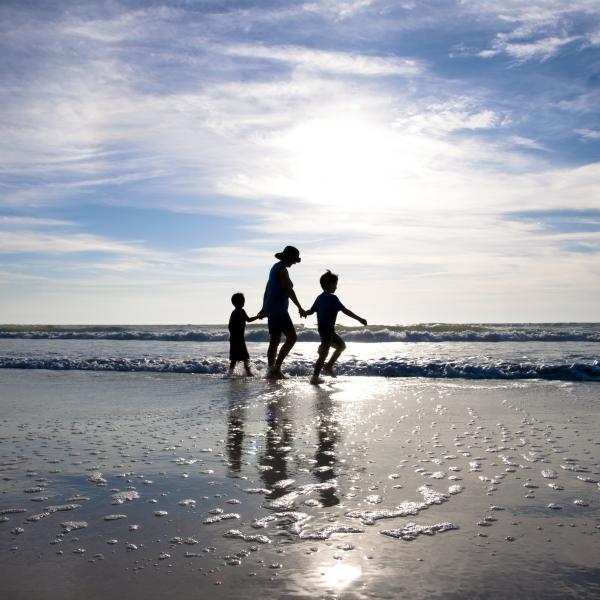 Track Record
Since 1978, we've had some of the most elite athletes and teams in world train here. From youth to professional teams, our goal is to help athletes improve their performance.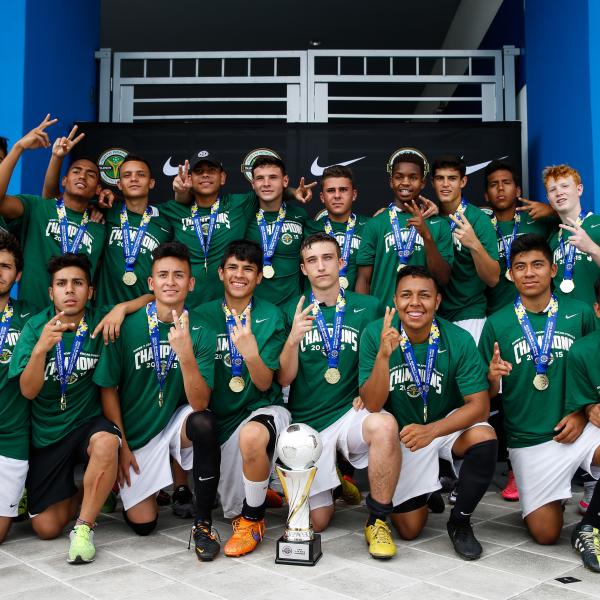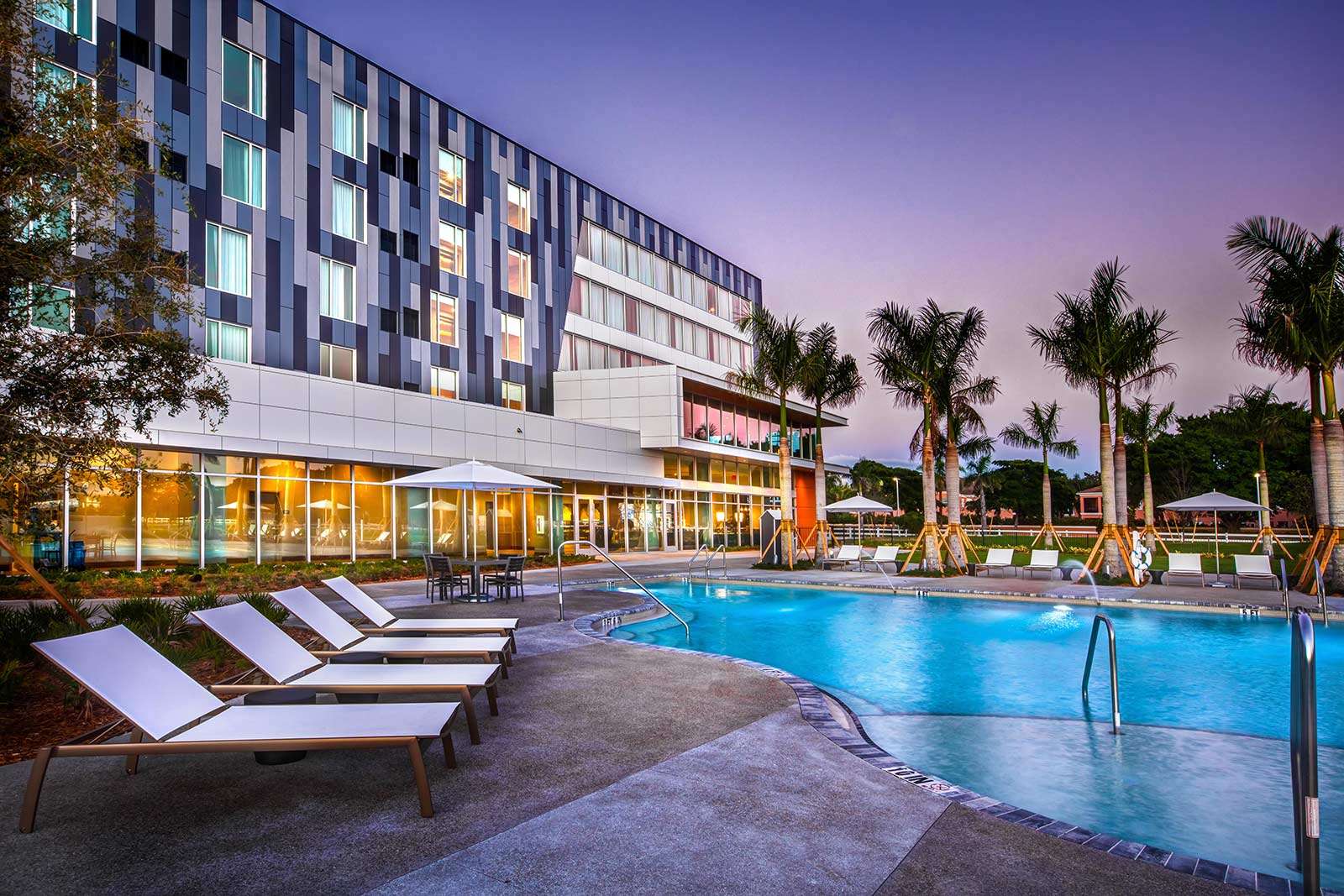 Accommodations that exceed your expectations
To ensure you're able to completely focus on your training, IMG Academy offers the highest quality of accommodations, amenities, and services inside Legacy Hotel. Steps away from campus, there is a place to pursue passions, recover, rejuvenate, and breathe in modern luxury. To make sure you're on top of your game, we'll be on top of ours. Learn more below.
Testimonials

"They have everything you need here at IMG and they make sure that when you're here, it's all about business. You don't have any distractions and they make sure that all of your focus is what it needs to be on."

- Manti Te'o

39th Overall Pick by Chargers

"Entering the draft after my freshman year was a risk, but I knew I was willing to work hard to make my dream come true and IMG Academy was the perfect place to help me through the pre-draft process. My strength, understanding of nutrition and shooting consistency made huge strides during those three months."

- Maurice Harkless

15th Overall Pick by Philadelphia 76ers

"I love training at IMG Academy. I have never been to a place like this. I recommend it to everyone who wants to prepare for a season."

- Welington Castillo

Catcher for Arizona Diamondbacks