18 IMG Academy Basketball Alumni Headline 2022 NCAA March Madness NCAA March Madness started this week, and IMG Academy has a large number of former Ascenders who will be competing for the national championship. 18 IMG basketball alumni representing 14 different schools from across the country will be competing for the title. As the tournament continues over the next three weeks, keep an eye out for noteworthy performances from our former student-athletes.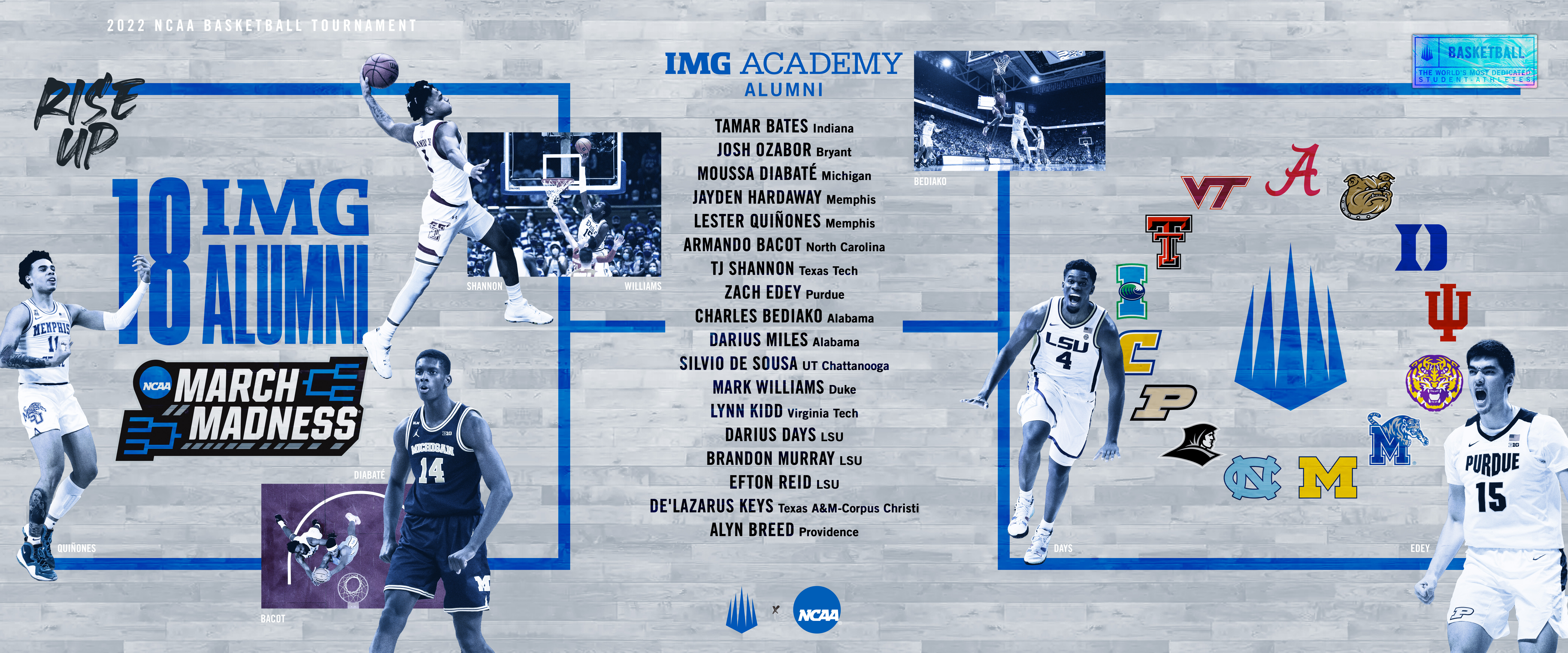 Alumni include: Tamar Bates (Indiana); Josh Ozabor (Bryant); Moussa Diabaté (Michigan); Jayden Hardaway and Lester Quiñones (Memphis); Armando Bacot (UNC); TJ Shannon (Texas Tech); Zach Edey (Purdue); Charles Bediako (Alabama); Silvio De Sousa (UT Chattanooga); Mark Williams (Duke); Lynn Kidd (Virginia Tech); Darius Days, Brandon Murray, Efton Reid (LSU); De'Lazarus Keys (Texas A+M Corpus Christi); Alyn Breed (Providence College.)
"The NCAA Tournament is one of the biggest sporting events in the world and we are very excited to have 18 former players participating in this years event. We take great pride in how our alumni represent IMG Academy and we wish them all the best of luck in this years version of March Madness."

- Brian Nash, Director of Basketball, IMG Academy
Tune in to the upcoming games for a look at these Ascenders competing at the next level. Full details here.