Hydration Tips & Tricks to Get You Through the Hot Summer Months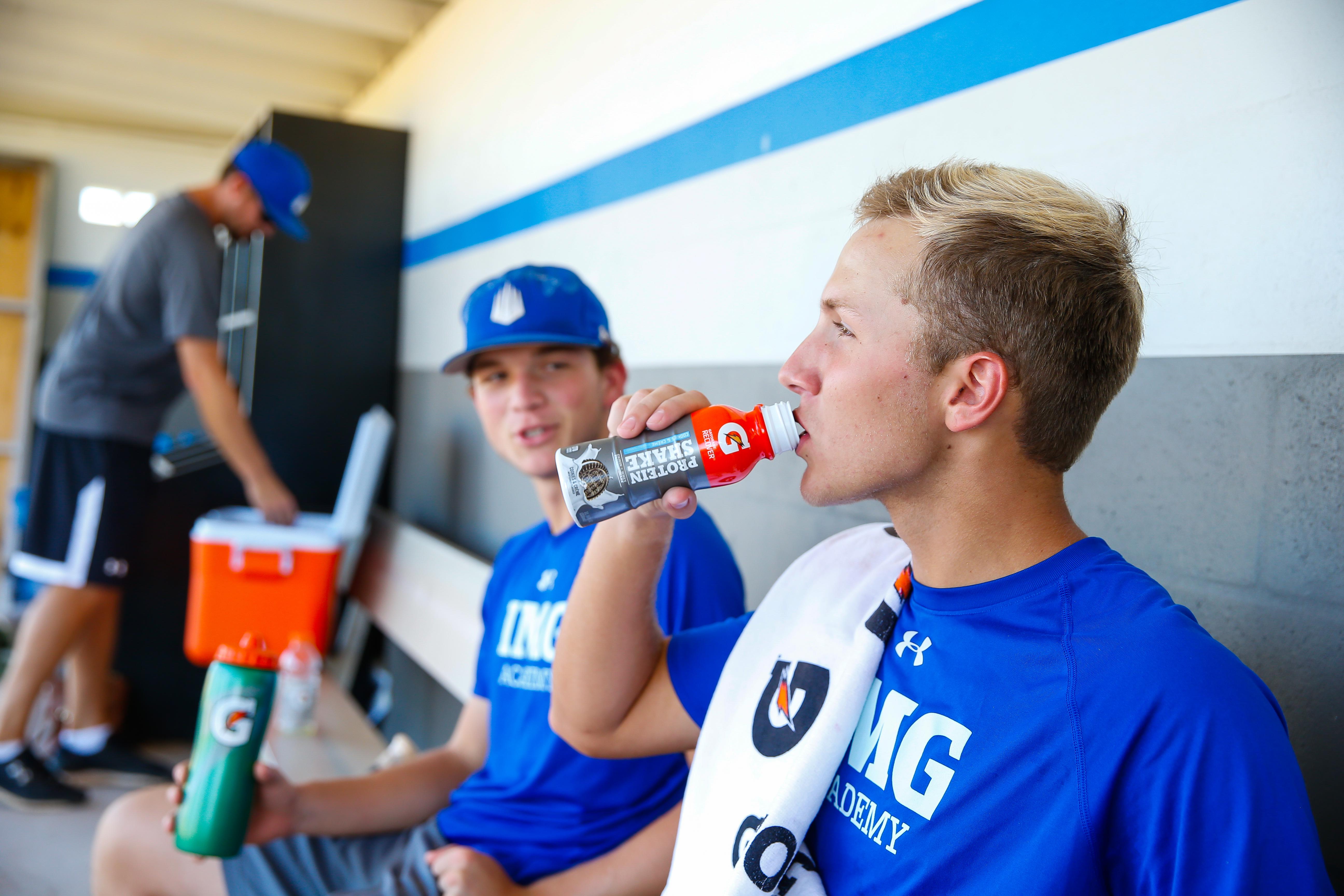 Athletes can lose between 0.5 – 4.0 liters of fluid per hour during exercise, putting them at risk of dehydration, especially in the hot summer weather. In order to stay healthy and keep up your physical and cognitive performance during this time of the year, IMG Academy's Head of Nutrition, Jackie Barcal, shares her tips and tricks for keeping your body adequately hydrated.
First, it is very important to know and look out for the common signs of dehydration, so that you can prevent it from occurring. Barcal says the most common symptoms are dizziness, feeling fatigued or weak, dark colored urine, confusion, chills, muscle cramps, slurred speech, or lack of sweat, which is the body's way of conserving fluid. Athletes should be aware of these symptoms, as they can lead to declines in physical and cognitive performance, and may result in serious health conditions if left untreated.
Jackie Barcal's Hydration Tips & Tricks
Drink 5-8 fl. oz. of water every 15-20 minutes during training sessions. For training sessions lasting longer than 60 minutes, athletes should drink a beverage containing carbohydrates, sodium and potassium.
Keep a water bottle or glass of water by your bed. This will serve as a good reminder to start hydrating right when you wake up in the morning.
If water gets too boring for you, try adding berries, melon or orange slices to it for a more flavorful drink.
Keep fresh fruits and vegetables on hand for a quick, nutritious and hydrating snack. Most fruits and veggies are more than 80% water. Don't like vegetables? Add them to a citrus-based smoothie or juice to mask the taste.
For a fun twist on a favorite summer snack, add course sea salt to watermelon. The sodium will aid in the hydration process, as it draws in water to the blood for circulation. Also, watermelon is an excellent source of potassium, helping to replace what you lose in sweat.
For more tips from IMG Academy's nutrition expert, follow Jackie Barcal on Twitter.
Click here to learn more about IMG Academy's Athletic and Personal Development programs.