College & Pro Training at IMG Academy
Where the Best Get Better.
Learn why NFL draft picks, NBA All-Stars, MLB MVPs, gold medalists & world champions choose IMG Academy as their off-season home
The College & Professional Athlete Training Program at IMG Academy is designed to help athletes at the top of their game reach their goals faster. Our team of coaches, performance specialists and athletic trainers, many of whom played or coached at the professional and collegiate level, develop fully customizable plans to meet every athlete's individual goals.
No other training facility in the world can match IMG Academy for its expertise, progressive training methodologies, world-class facilities and proven history in cultivating champions.
Are you a pro athlete interested in an upcoming Summer Session?
Session 1: June 4th – 24th
Session 2: July 9th – 29th
For more information, contact Rob Henry at [email protected] or 941-900-8029
*Both sessions offer an option to extend training for an additional week
Explore Our Training Programs
NFL Combine/Pro Day Training
5 #1 overall picks. 86 first-round picks. 5 Rookie of the Year awarded. Simply put, no training facility in the world can match IMG Academy for its expertise, methodologies, facilities, convenience and proven history of preparing football players for the most important job interview of their life.
Athletes receive:
Rigorous training program custom to each individual, that's solely focused on peak performance at the NFL Combine and Pro Day
On-field work with position-specific coaches with NFL playing and/or coaching experience
Performance training in speed, strength, agility, nutrition, interviewing and establishing a high-performance mindset
Mock combines to experience exactly what they will endure
Full support by IMG Academy coaches and specialists at the NFL Combine
NFL/Collegiate Training
The offseason is the time to distance yourself from the competition, and nowhere can better prepare you for an upcoming season than IMG Academy. Whether you are trying to earn a spot, stay sharp, or recover from an injury, IMG Academy's customized training programs, expert coaches and specialists, professional-grade facilities, and overall convenience will help you prepare and take your game to the next level.
NBA Pre-Draft Training
Over the past 10 years, IMG Academy has helped over 60 players get drafted to the NBA by preparing them for success in the NBA Pre-Draft Combine and team workouts. IMG Academy's proven basketball training program includes a position-specific on-court hybrid development program, and performance training in speed, strength, agility, mental strength, vision, nutrition and interviewing.
Pro/Collegiate Training
NBA superstars. International veterans. NCAA up-and-comers. These are the athletes that come to train at IMG Academy. Whether you're looking to further develop your skills, or rehab an injury, IMG Academy's elite coaching, performance training, and professional-grade facilities can get your game ready for an upcoming season.
MLB Training
Don't wait until Spring Training to prepare for the upcoming season. Show up ready to perform.IMG Academy's customized MLB training programs, combined with our state-of-the-art baseball facilities, experienced coaching and performance training staff, and ideal Florida weather, can help all players, from MVPs to rookies, make an immediate impact.
Collegiate Baseball Training
Whether you are an incoming freshman trying to earn a starting spot or an established upperclassman looking to lead your team, the IMG Academy Collegiate Training program is the premier destination.
Having trained over 40 MLB first-round draft picks and 4 #1 overall picks, IMG Academy has years of experience helping baseball players reach their ultimate potential. With a focus on holistic training, the program offers on-field skill development, live scrimmages and simulated games using HitTrax technology and off field instruction in strength, speed, focus, vision, nutrition and more from our world-renowned performance coaches. IMG Academy can transform your game and have you fully prepared for when you step back on the field.
Olympic gold medalists. MVPs. Grand Slam champions. Global icons. IMG Academy has helped professional athletes reach their peak potential for nearly 40 years. And the reason is simple. We combine elite coaching, performance experts, cutting-edge training methodologies and professional-grade facilities all on one inclusive campus in beautiful Bradenton, Florida.
No matter your sport, we can create a customized training plan to help you improve. The proof is in the countless athletes who choose IMG Academy as a training destination every year. We have helped professional athletes in baseball, basketball, cricket, figure skating, football, golf, lacrosse, mixed martial arts, rugby, soccer, speed skating, tennis, track & field and many more.
Why train at IMG Academy?
Custom Training Packages
We provide custom-tailored training packages to fit the needs of each team.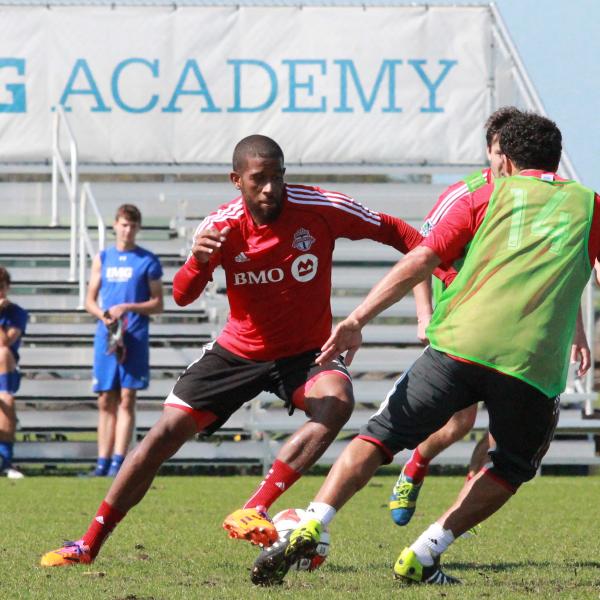 All-Inclusive Training Site
With five-star lodging, nutritionist-customized meals, world-class facilities and top performance experts all on one campus, IMG Academy allows you to focus on your training.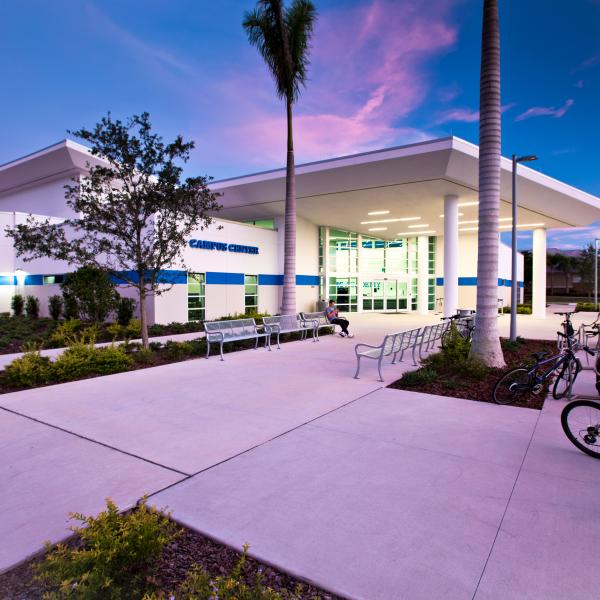 Competition
Stay sharp by working with and competing against some of the world's most elite athletes.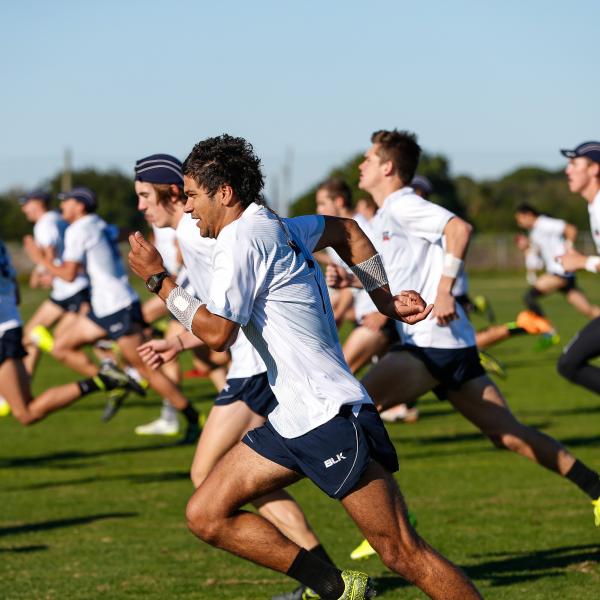 Facilities
From flawless fields spread across 500+ sun-drenched acres, to large meeting spaces, our world-class facilities replicate a professional training environment.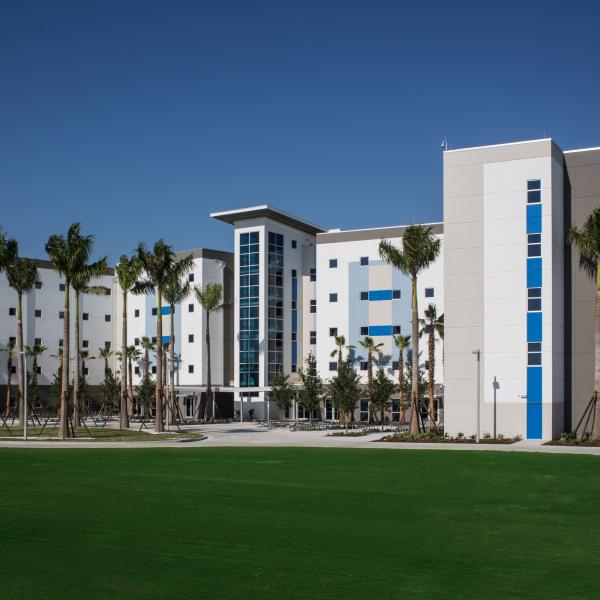 Weather
Bradenton, Florida averages 260 days of sunshine per year making IMG Academy an ideal year-round training location.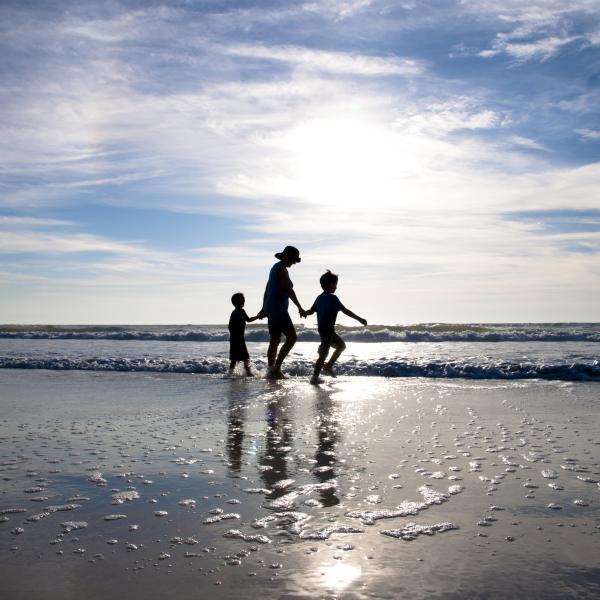 Track Record
Since 1978, we've had some of the most elite athletes and teams in world train here. From youth to professional teams, our goal is to help athletes improve their performance.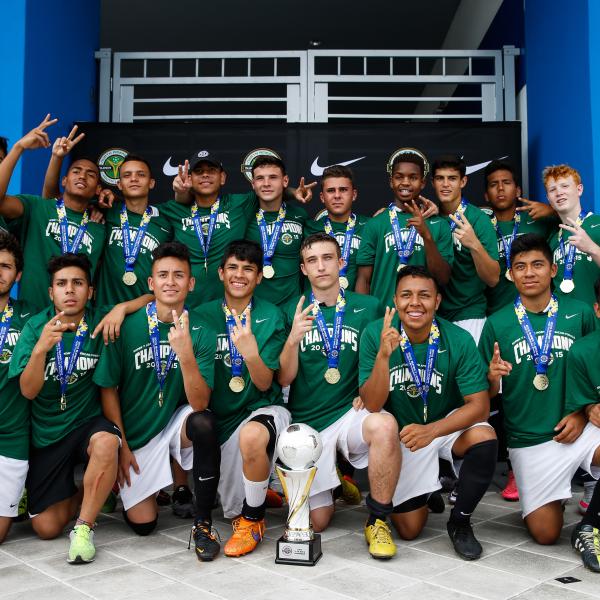 Explore Campus
ABOUT THE CAMPUS
The IMG Academy campus sits on more than 500 impeccably maintained acres in Bradenton, Florida. There's an undeniable energy to this campus, and it permeates our 20+ multi-sport fields, 50+ tennis courts, a 5,000-seat state-of-the-art stadium, an 18-hole golf course, two basketball gyms with multiple courts, two 10,000+ square foot weight rooms, the Gatorade Sports Science Institute (GSSI) and so much more. To truly appreciate this special place—and the way it inspires our athletes to compete at the highest levels every day—join us in Bradenton for an unforgettable experience.
Testimonials

"They have everything you need here at IMG and they make sure that when you're here, it's all about business. You don't have any distractions and they make sure that all of your focus is what it needs to be on."

- Manti Te'o

39th Overall Pick by Chargers

"Entering the draft after my freshman year was a risk, but I knew I was willing to work hard to make my dream come true and IMG Academy was the perfect place to help me through the pre-draft process. My strength, understanding of nutrition and shooting consistency made huge strides during those three months."

- Maurice Harkless

15th Overall Pick by Philadelphia 76ers

"I love training at IMG Academy. I have never been to a place like this. I recommend it to everyone who wants to prepare for a season."

- Welington Castillo

Catcher for Arizona Diamondbacks
Connect With Us & Get A Guide