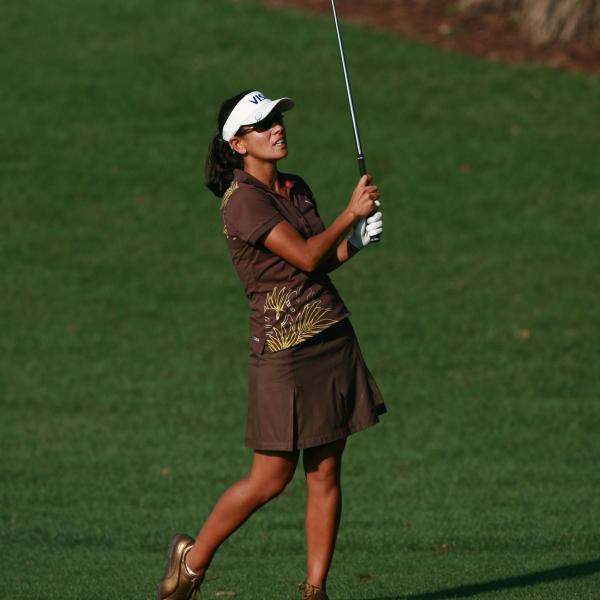 Candy Hannemann
Golf Alumni and Trainees
Time Spent With IMG: 1997 - 1998
Hometown: Rio de Janeiro, Brazil
Languages Spoken: English
Hannemann is a professional golfer from Brazil. She had a strong junior golf career, earning AJGA First Team All-American honrs in three straight years (1995-1997). She won five individual tournament titles during this three year stretch, including the Women's Western Junior Championship ('95-'97), the AJGA Las Vegas Legacy Founders Junior Classic ('96), and the AJGA Grand Geneva Junior Classic ('95).
Following her junior success, Hannemann competed as a member of the Duke university golf team. Her performance from 2001-2002 was extraordinary. She was the ACC Individual Champion and Brazilian Amateur Champion in 2002. That followed a 2001 campaign in which she was named the ACC Player of the Year, a First Team All-American, and the NCAA Player of the Year. She also took home the NCAA Individual Title and warned Low Amateur honors at the 2001 U.S. Women's Open.
She turned pro in 2003 after claiming seven top-5s and two victories on the Symetra Tour. Hannemann's rookie year on the LPGA Tour was 2003, and she earned four top-10s between 2004 and 2006. She has ammassed over $400,000 in career earnings.