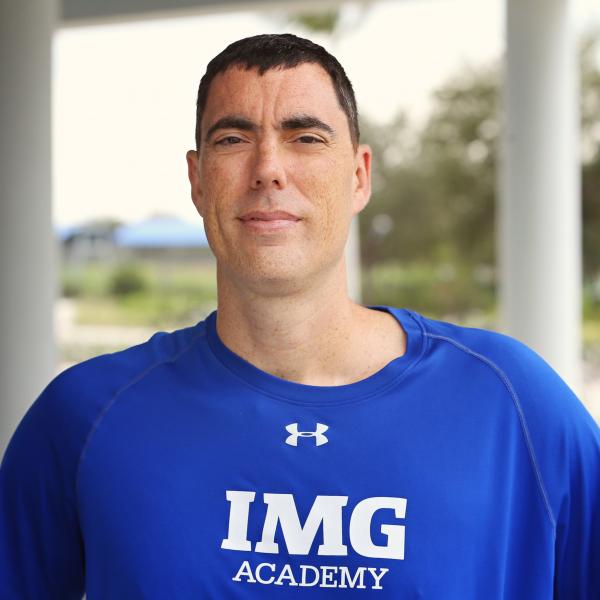 Daniel Santiago
Coach
Daniel Santiago comes to IMG Academy with years of playing experience, including one year at New Mexico Military Institute, two years at the University of New Mexico where he won a WAC Championship and appeared in the 2nd round of the NCAA Championships twice, and one year at Saint Vincent College where they won the conference championship and advanced to the NAIA Elite 8. Santiago was a first-team All-American and NAIA Player of the Year.
After college, Santiago continued his basketball career playing professionally for the Phoenix Suns and Milwaukee Bucks, and played for Argentina, Turkey, Belgium, Puerto Rico where he won 4 championships, Italy where he won 1 championship, and Spain where he won 2 championships. Santiago participated in 2 EuroLeague Final Fours, and represented Puerto Rico in 2 Olympic Games and 5 World Championships.
He has been a coach for NBA Basketball Without Borders and several other NBA camps around the world.