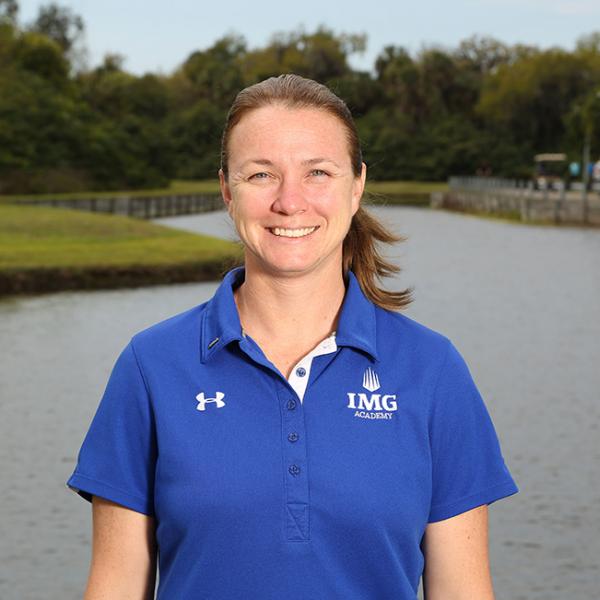 Dr. Taryn Morgan
Vice President, Athletic and Personal Development
With IMG Since: 2006
Hometown: Okahumpka, FL
Languages Spoken: English
Taryn Morgan has consulted with numerous junior, collegiate, and professional/Olympic athletes and teams. She has been the mental conditioning consultant for Texas A&M Women's Soccer, University of Tennessee Women's Soccer, Rowing and Swimming/Diving, Maryville College Volleyball, the Southeast Florida Figure Skating Club (including Amanda Evora, Olympic Pairs skater) in addition to all of the IMG sports. In addition to her applied experience, Taryn also taught an Introduction to Sport and Exercise Psychology class and numerous activity classes at the University of Tennessee and the University of Florida. She has been invited to speak at camps and clinics across the nation and has presented at national and international conferences.
Education/Accreditations
PhD in Education (Specialization in Sports Psychology) - University of Tennessee
MS in Exercise and Sport Sciences (specialization in Sport Psychology) - University of Florida
BS in Exercise Science and BA in Psychology - Stetson University
Certified Consultant - AASP (Association for Applied Sport Psychology)
Publications/Media:
Wrisberg, C.A., Cassidy, C.M., Morgan, T.K., Cherry, H.L. (2008). Naturalistic observations in sport and physical activity settings. Journal of Applied Behavior Analysis in Health, Sports, Fitness, and Medicine, 1(2), 117-129.
Morgan, T.K. (2006). Toward a grounded theory of the talent development and social support of highly successful collegiate athletes. The Sport Psychologist.
Giacobbi, P. R., Lynn (Morgan), T. K., Wetherington, J. M., Jenkins, J., Bodendorf, M., & Langley, B. (2004). Stress and coping during the transition to university for first-year female athletes. The Sport Psychologist, 18, 1-20.
Presentations and posters at numerous conferences in the U.S. and Canada.
Presentations on various mental training skills to junior, high school, college and adult athletes.
Experience
Reached a ranking of #1 in FL and #9 in USA in U.S. Girls Junior Tennis
Played four years as #1 player at Stetson University
Named Conference Player of the Year
Inducted into the Stetson University Athletic Hall of Fame in 2006
Played four years of volleyball at Stetson University
Second Team Academic all-American