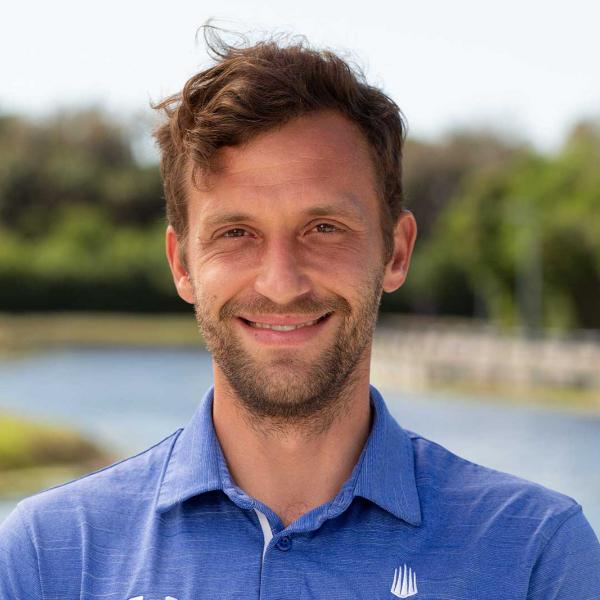 Gary Bruce
Head Coach
With IMG Since: 2019
Hometown: Longmont, Colorado
Languages Spoken: English, Spanish
Gary takes a holistic approach to coaching soccer, drawing on his experience as a player and student to promote a growth mindset and discipline. The influence from his scholastic background (BA Philosophy, MFA English) supplements his experience as a player and as a coach, focusing on the development of communication and the IMG Core Values within the context of the game. Between his time in his home state of Colorado and when he relocated to Buffalo, NY, Gary spent time in Medellin, Colombia, where he taught English at SENA de Pedregal, a two-year technical school for adult students.
Education/Accreditations
USSF 'A' License
2015 World Football Academy Tactics Course
2017 International Baccalaureate Diploma
Niwot High School, 2003 BA Philosophy
University of Colorado
2006 MFA English
Colorado State University 2014
TESOL Certification 2014
Gary enjoys traveling for coaching education and has completed methodology courses in Spain with Valencia CF and in Colombia with Atletico Nacional.
Experience
Assistant Coach, Canisius College Men's Soccer, 2017-2019
Assistant Coach, WNY Flash, NWSL, 2016, League Champions
Head Coach, WNY Flash, UWS, 2017
Director and Coach, WNY Flash Academy, ECNL, 2016-2019
Gary played for the club soccer team at the University of Colorado, winning the NIRSA National Championship in 2005. After graduating from CU, he played for The Colorado Rovers, a men's amateur team in Denver, winning a handful of national tournaments, including qualification as the first Amateur team into the Lamar Hunt Open Cup (2013).