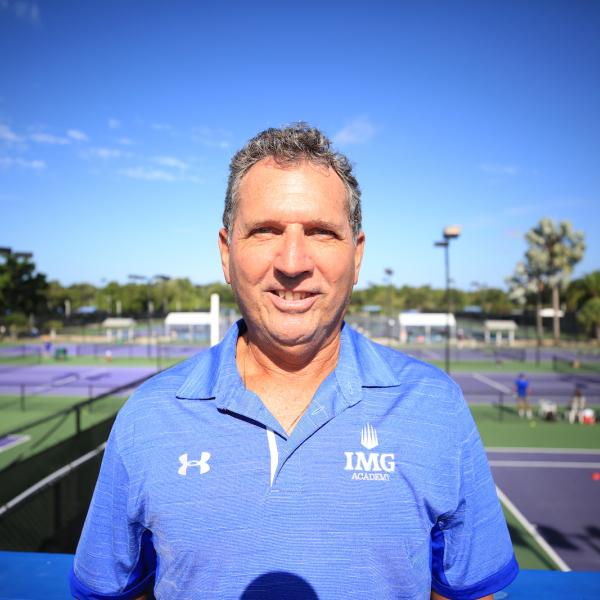 Ricardo Icaza
Coach
With IMG Since: 2009
Hometown: Ecuador
Languages Spoken: Spanish, English
About Me
Coach Ricardo loves his job. He loves to share and pass on all of his tennis knowledge and experiences he had as a pro and as a coach. He likes to read books that covers the mental and spiritual aspects of human beings.
He enjoys spending time with family a lot, and loved Mother Nature!
Education/Accreditations
High School in Ecuador
One semester in University of Houston
Life Coach Certification from International
ITF level 2 certification
School of Coaching in Spain
Therapeutic Assistant Certification
Experience
Professional player ranked 45 in singles 1981
Davis Player for Ecuador since 1973 to 1986. Davis Cup Captain from 1987 to 1993
Tennis Director of Gomez-Icaza Tennis Academy 1987 to 1994 (Ecuador)
Sports Manager of Lacosta Country Club 1996-2002 (Ecuador)
Tennis Director at Quito Tennis and Golf Club 2002-2006 (Ecuador)
Came to USA in 2007, became personal coach of Gastao Elias who trained at IMG Academy 2008 to Feb. 2009.
Became Jr. Traveling Coach for IMG Academy in April 2009, been here since then.