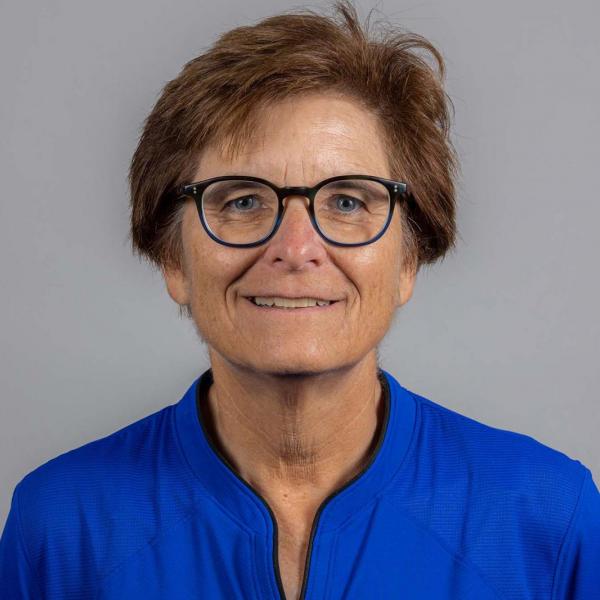 Sherry Dircks
Golf Performance Coach
With IMG Since: 2022
Hometown: White Marsh, MD
Languages Spoken: English
About Me:
Sherry is a Performance Coach who empowers her students to achieve their dreams and goals on and off the golf course. She has been a LPGA Class A professional Member since 1993 and developed a proven reputation as a performance golf coach helping develop and grow the skills of players at all levels.
Through a student centered approach and using player development programs she helps her students achieve their desired results. Sherry held positions as Director of Instruction and Head Golf Professional at various private and semi private golf clubs. She joined the First Tee in 2000 working for 5 different Chapters serving as Program Director, Head Golf Professional, Executive Director, Trainer and Coach. She has trained and helped certify multiple First Tee coaches and worked closely with the First Tee curriculum team to develop and implement a proven golf and life skills programs for junior golfers of all ages and abilities. She has helped her players to receive golf as well as academic scholarships and coached her players to win and participate in AJGA, Hurricane, USKids and First Tee Open at Pebble Beach. Sherry has also started and run multiple LPGA-USGA Girls Golf programs.
Sherry has an extensive background in both the physical and mental side of the game through her work at the John Jacobs Golf School, as a Results Coach for Anthony Robbins and as a student of the game she has studied with Vision 54, RGX Results‐Based Golf Group Coaching.
Education
Florida Institute of Technology Bachelor of Science: Environmental Technology
High Point University Bachelor of Science: General Science
Ladies Professional Golf Association Class A Member
Recognized First Tee Coach inaugural class
Recognized First Tee Program Director
Recognized First Tee Executive Director
Trainer First Tee Program Director track
USGA Rules Workshop, Vision 54, RGX Results‐Based Group Coaching
Experience
First Tee of Central Florida, Director of Operations, Programs, Outreach, Trainer / Coach (2013-21)
LPGA*USGA Girls Golf of Greater Orlando, Site Director / Coach (2013-21)
First Tee of Santa Fe, Executive Director / Trainer / Coach (2009-13)
First Tee of Augusta, Head Golf Professional / Coach / LPGA*USGA Girls Golf (2007-09)
First Tee Sarasota / Manatee, Director of Instruction/Programs / LPGA*USGA Girls Golf (2005-06)
Executive Women's Golf Association, Director of Golf Education & Player Development (2004-05)
First Tee Richmond & Chesterfield, Director of Instruction/Programs / LPGA*USGA Girls Golf (2000-04)