download our admissions guide
Post-Graduate Program Details
IMG Academy's post-graduate program, sometimes referenced as a gap year after high school, offers student-athletes a unique opportunity to enhance their overall academic, athletic and personal standing with top college coaches and programs. Our post-graduate program offers a rigorous academic schedule that prepares every student-athlete for the challenges that await them in college. We understand that every student-athlete's objectives and goals are different. That's why our dedicated staff of teachers, counselors, coaches and performance specialists work diligently with them to make sure their individual needs are met.
IMG Academy post-graduate options include: High School Year, University Year, and English as a Second Language
Why Our Post-Graduate Program Works
Enhance Your Academic Standard
Get a jump on your collegiate coursework, improve your transcript and/or upgrade your SAT/ACT performance scores.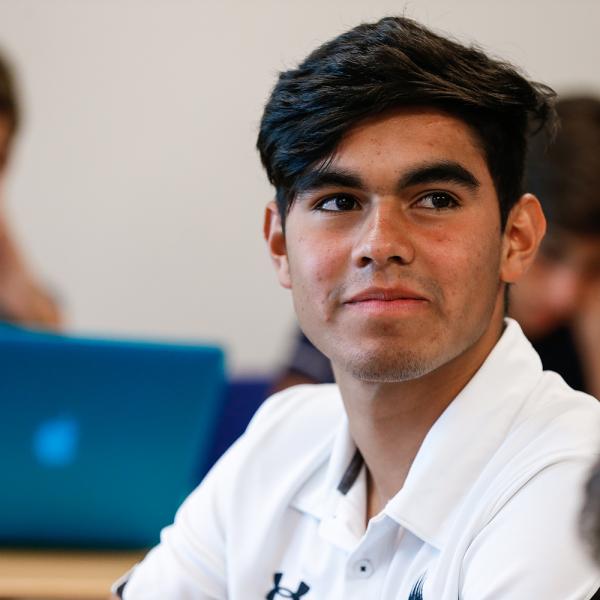 Sport-specific Training
Train and compete at the highest level where the best in the world come to train. Led by our team of expert coaches consisting of former collegiate and professional players and coaches, receive sport-specific instruction daily to help refine your skill set for the next level.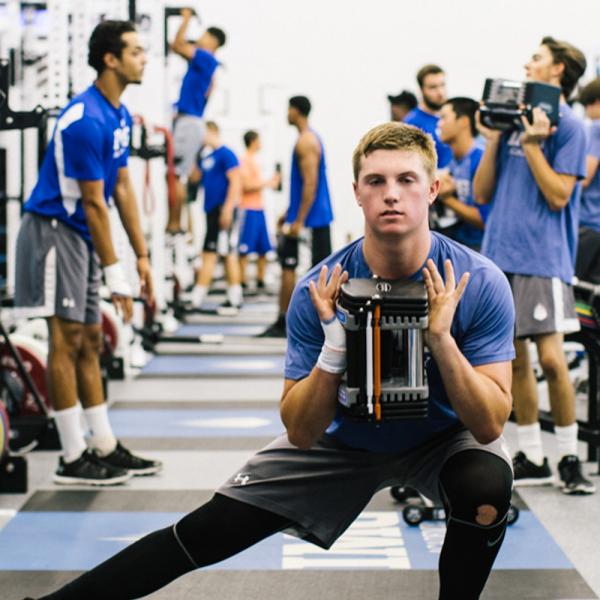 Experience College Life
Learn how to balance academic, athletic and personal responsibilities and become self-reliant while living away from the normalcies of home.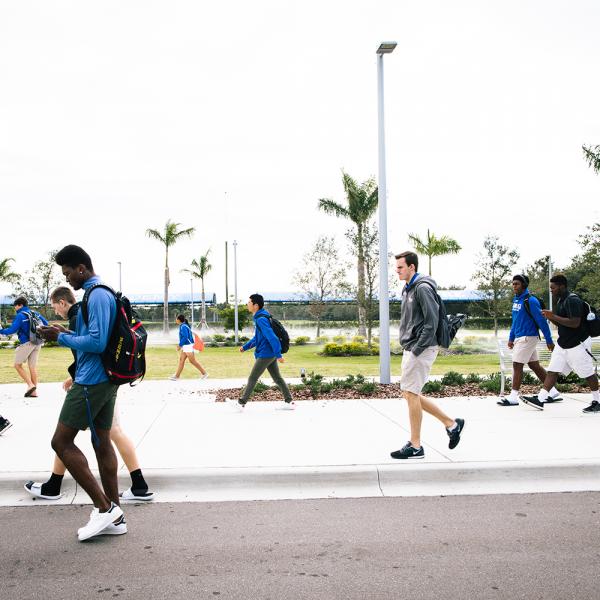 Athletic AND Personal Development
Utilizing a revolutionary training curriculum that addresses all key areas of performance, our staff of performance specialists, nutritionists, and mental conditioning coaches will help you improve your overall strength, sport specific functional movement, personal character, leadership skills and more. Experience a personal evolution.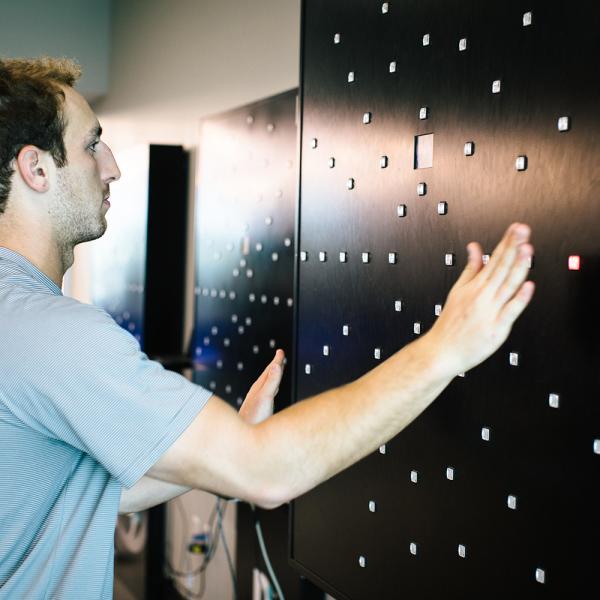 Get Noticed
As the world's premier destination for academic and athletic development, IMG Academy has attracted hundreds of college coaches annually across all sports to scout our student-athletes. Competitive schedules against top tier programs around the country allow for multiple opportunities to be seen by coaches and scouts at home and on the road.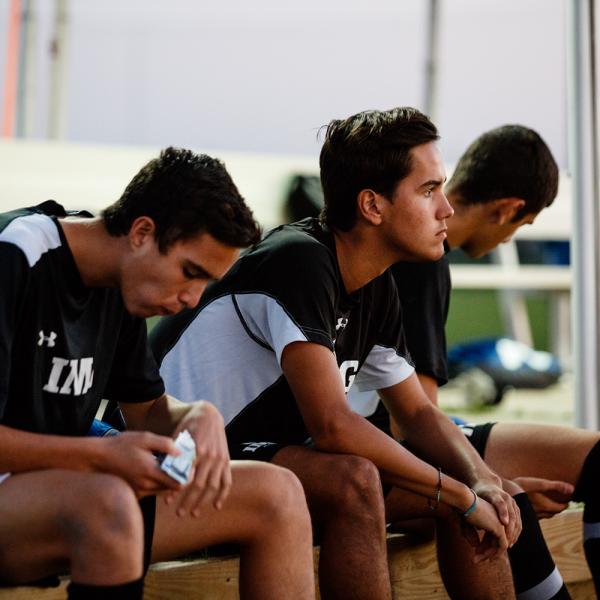 Your College. Your Choice!
Post-graduate programs allow student-athletes a second chance at the college admissions process with guidance from our faculty and counselors dedicated in finding the right school for you.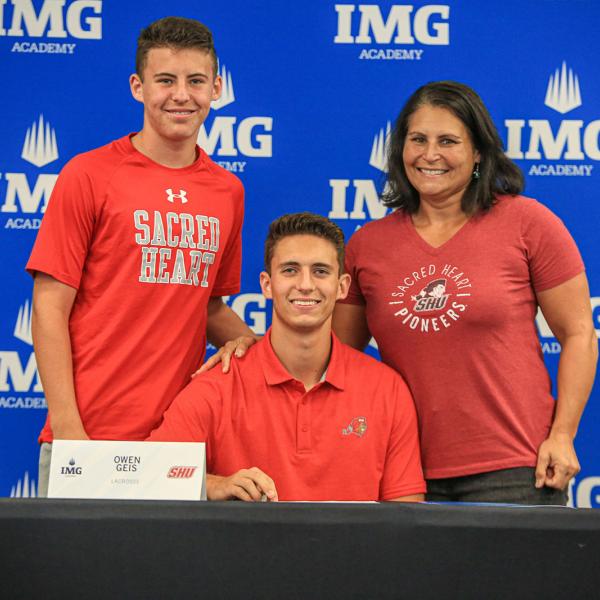 High School Year
The IMG Academy High School Year Post-Graduate program is specifically designed for student-athletes looking to improve their academic profile while continuing athletic development before enrolling in college. Students will participate in an academically challenging course schedule, including honors and advanced placement, while receiving additional SAT/ACT support to help improve test results. This offering is open to international students with an F-1 student visa and is a preferred option for student-athletes looking to attend a prestigious academic university.
High School Core Subjects
Utilize our class offerings to gain a competitive advantage when transitioning to higher education. Honors and AP courses are available.
Courses
English
Advanced Composition
Contemporary Literature
Sports in Literature
British Literature Honors
Public Speaking
AP English Literature
AP English Language and Composition
Mathematics
Statistics
Discrete Mathematics
Algebra III
Pre-Calculus
Pre-Calculus Honors
Calculus
AP Calculus AB
AP Statistics
Social Science
Politics and International Relations
American History*
AP European History
American Government
Economics
Law in Society
Psychology Honors
American History through Film
20th Century Wars
Constitutional Law
Social Media and Law
Science
Physics
Environmental Science
Marine Science
Anatomy & Physiology Honors
AP Biology
AP Chemistry
AP Physics
AP Environmental Science
World Language
Spanish III
Spanish IV
AP Spanish
French III
French IV
Mandarin III
*Honors sections available. Students should have earned a B or higher in their previous subject area course and receive approval from the course's teacher and an administrator.
AP courses are offered students highly motivated and capable of succeeding in college level courses as indicated by earning A or B+ in an Honors course in the previous year.
University Year
Enhance your overall academic profile and athletic ability without hindering your NCAA eligibility through our University Year Post-Graduate program. IMG Academy enables student-athletes to receive college credit by enrolling in courses through our partnership with the University of South Florida. All courses offered are easily transferred and satisfy the requirements at most U.S. colleges and universities. Enrollment in the university year program includes subject specific tutors through IMG Academy, bi-monthly meetings with a post-graduate coordinator and college advisor in addition to SAT/ACT preparations.
College Affiliations
Course offerings are affiliated with the University of South Florida. USF Sarasota - Manatee serves as the home for online classes while IMG Academy hosts USF instructors for on-campus course instruction.
Courses
Fall Semester
American History 1
English Composition 1
College Algebra
Spring Semester
American History 2
English Composition 2
Business Calculus
English as Second Language (ESL)
Transitioning into American culture and the U.S. education system can be challenging for even the brightest international students. The IMG Academy ESL offering is a perfect solution for students looking to improve academic reading and writing in English and preparing for their TOEFL exam. IMG Academy is the ideal location for this program, as we host one of the most diverse campuses on the planet, with our student-athletes representing more than 80 countries from around the world.