Being a Winning Sports Parent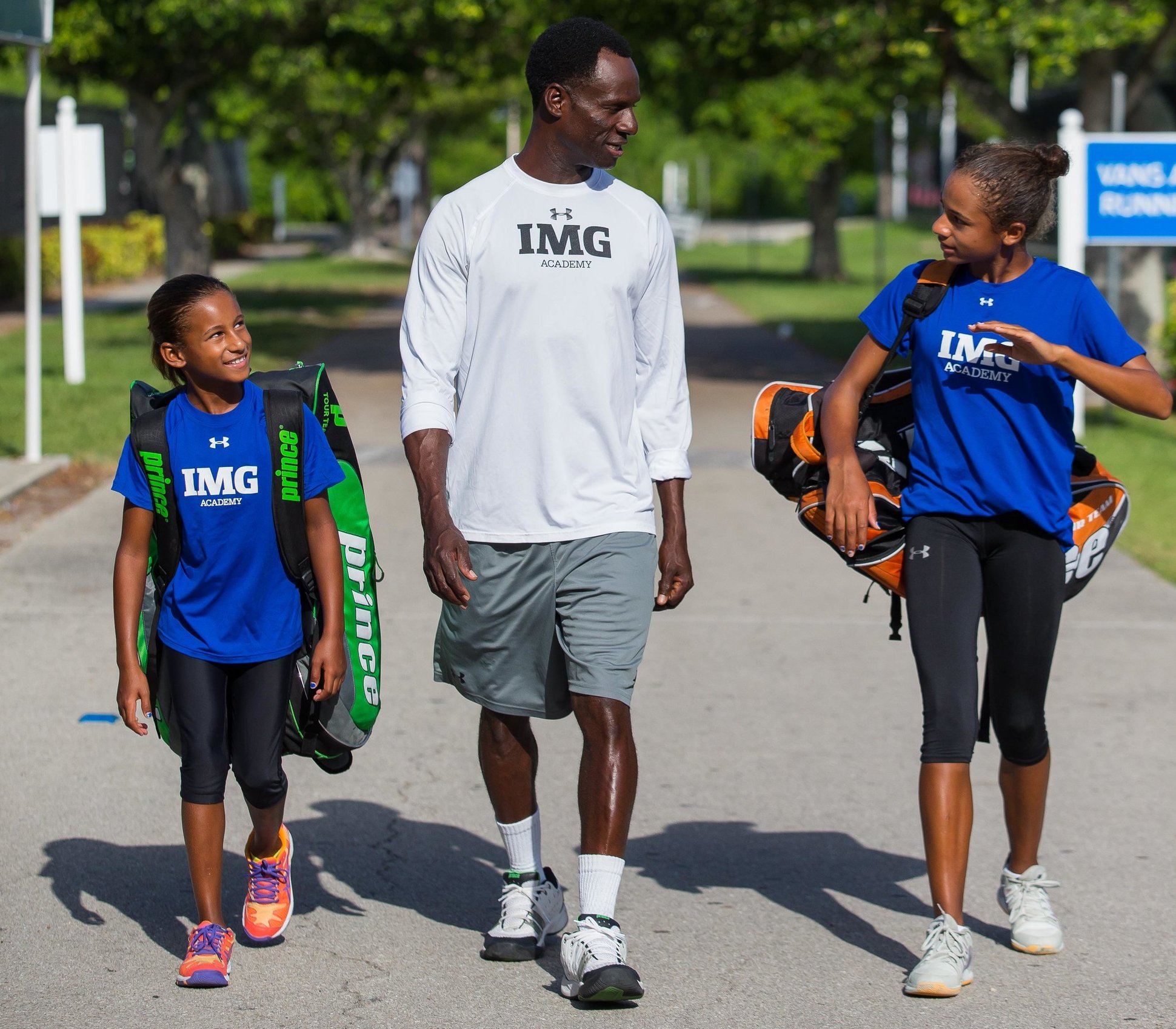 In youth sports, parents often play an important role in a child's development as an athlete. Parents have the power to positively guide their child to reaching their maximum potential, or hinder their overall long-term development. Avoid the latter with these tips from IMG Academy on what to do, and what not to do, as a sport parent.
Nick Bollettieri, founder of the Bollettieri Tennis Academy at IMG, says that parents today may have the biggest impact on youth athletes, especially in one-on-on sports like tennis and golf. They are the bloodline. He explains that the trick is to get the student-athlete, the parent, and the coach to work together. He says, "If you can get that formula to work, you're one step ahead of everybody else."
Timing is important when communicating with your child during competition. Receiving feedback from both a coach and parent during play can be difficult for young athletes and can cause frustration, a change in attitude, and a lack of focus. In addition, constant verbal feedback during practice or competition does not allow the athlete to process and learn independently, hindering their long-term development. Margie Zesinger, a tennis coach at IMG Academy, suggests predetermining when the player prefers to receive feedback and keeping it consistent for all competition to follow.
When it comes to your child's development as an athlete, it is common for parents and athletes to focus on the next competition or upcoming opportunities. Zesinger says, "Parents should avoid having a short term vision when it comes to your child's development." There are certain things that athletes should be doing at different stages to maximize their potential and enjoyment in their sport, and having a clear long-term plan can help guide them on the right path.
Athletes should start to develop their athletic identity early on, and parents, coaches and teammates can help shape them along the way. Zesinger advises that parents help their child build their identity as an athlete, while allowing them to develop their own game style based on their strengths and favorite skills. Student-athletes at IMG Academy take Athletic & Personal Development classes lead by IMG's team of performance experts. These classes help to develop well-rounded athletes, while integrating positive values and good character into their individual and unique playing styles.
When young athletes improve and reach the next level in their sport, they often set athletic goals and dreams they would like to achieve in their short or long-term future. While this is a very important part of their athletic journey, it should not take the place of one very important aspect of their life: education. Parents should push and motivate their child in the classroom, just as much as they do in competition, and show them how the skills and disciplines developed in the classroom can help them on the field or court.
Finally, parents should be supportive. The feedback given to youth athletes should be constructive and meaningful. One helpful technique for parents is the positive-negative-positive, where the parent points out what went well, followed by specific areas where they could improve, and ends with a positive, encouraging comment. In addition, parents can provide support by allowing their child to make mistakes and make their own decisions, while offering guidance when needed. This method is used at IMG Academy to develop independence, self-empowerment, balance and accountability in student-athletes.
For more tips like this, fill out the form below!