IMG Academy: Home to the #1 Boys and #1 Girls Tennis Players in the World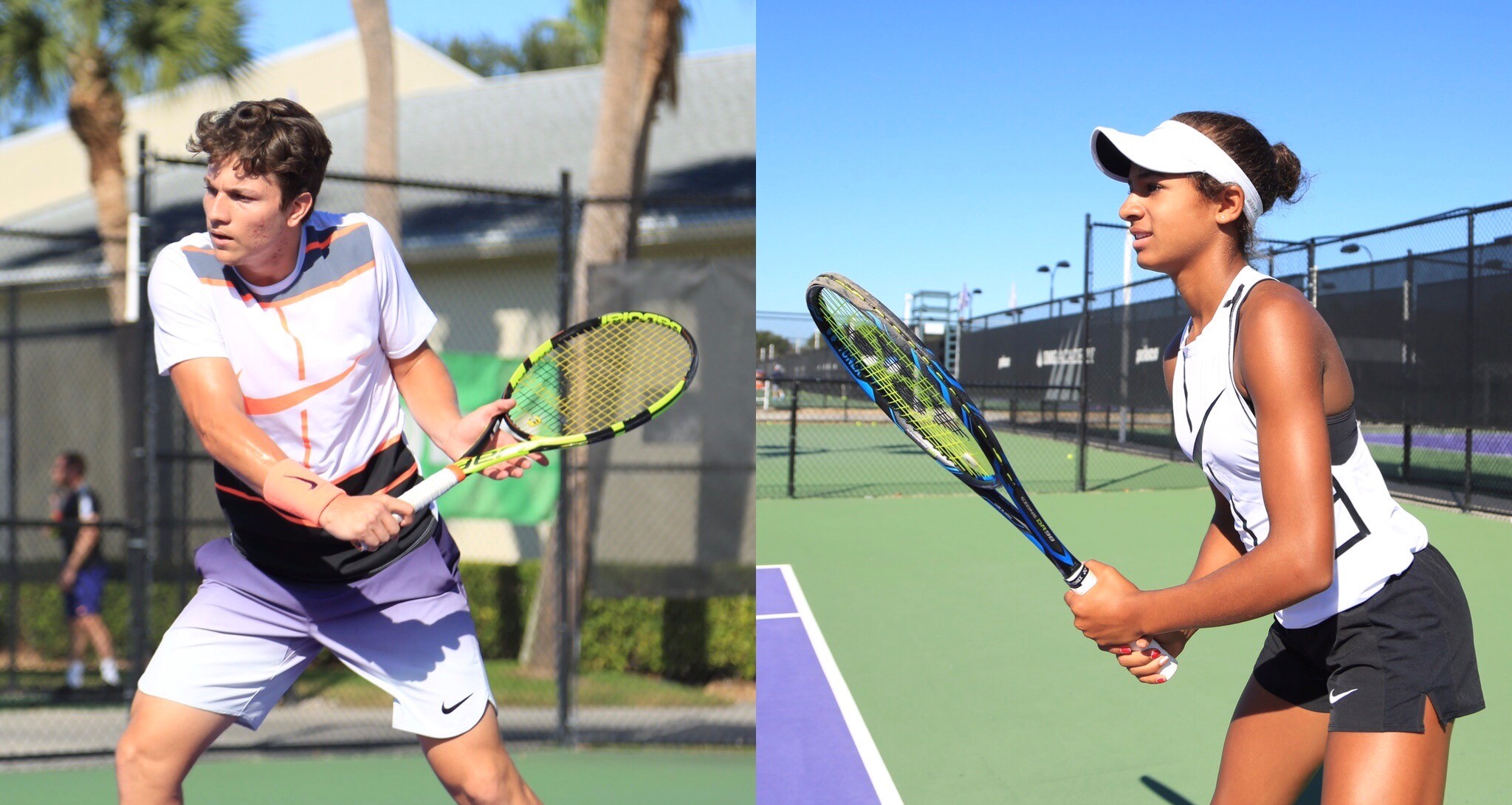 On Monday, IMG Academy became home to both the number one boys and girls tennis players in the world.
Miomir Kecmanovic, an IMG Academy alumnus and current trainee, became the ITF world No. 1 ranked junior boys player in December of 2016. After enrolling at IMG Academy in 2013 at age 14, Kecmanovic worked his way up the ITF rankings, challenging himself with a tough training and competition schedule. By the time of his senior year at IMG, Kecmanovic was dominating on the court. He won the last three major events of the junior season, the Abierto Juvenil, Eddie Herr International Junior Tennis Championships and the Metropalia Orange Bowl, to secure his spot at the top of the rankings. Kecmanovic is only the second player in IMG Academy history to achieve a no. 1 junior ranking, and the first since singles and doubles rankings were combined in 2004.
IMG Academy girls tennis player, Whitney Osuigwe, recently made the jump from the number two spot to the ITF world No. 1 ranked junior girls player. The 15-year-old turned heads last month when she won the French Open junior title at Roland-Garros. Osuigwe is currently competing at Wimbledon, where she won her first match on Saturday and will advance to the second round of play.
Osuigwe follows Kecmanovic as the third-ever IMG Academy tennis player to achieve a no. 1 junior ranking. Click here to learn more about the tennis star's journey to the top.
For more information on IMG Academy's elite boys tennis program, click here.
Click here to learn more about our girls tennis program.