IMG Academy Post-Graduate Basketball's Anfernee Simons Highlighted in Heavy's Article Last week, Anfernee Simons declared that he will enter the 2018 NBA Draft. A member of the IMG Academy basketball program, Simons took advantage of the on-campus resources, technology and training to accelerate his game prior to his decision. Recently published on Heavy.com, this article gives readers a unique take on Anfernee Simons' recent entrance into the draft, the Post Graduate program at IMG Academy, and the status of an "alternate path to the NBA."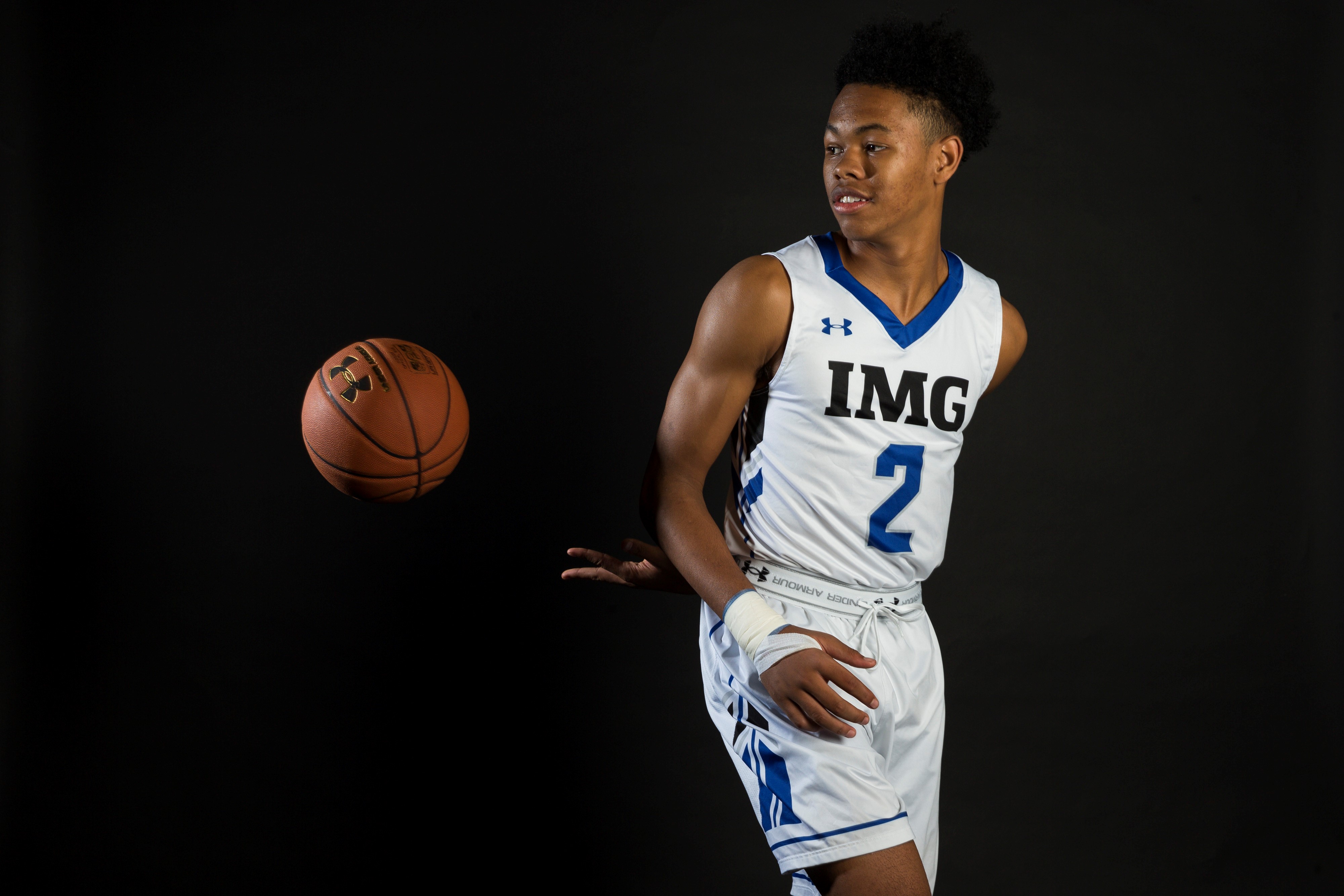 From Anfernee:
"[I'm an] aggressive scorer who can also pass a little bit," Simons noted when asked to describe his game. "I can use my scoring abilities to my advantage to be able to pass."
About Anfernee:
After the ball is tipped, there is no timidity from Simons. During the game I watched, Simons wanted to dunk everything, looking to use his athleticism to challenge defenders inside the paint. Simons jumper was also on point, something he has been working on after recovering from a hand injury. When the lights turned on, Simons showed aggressiveness, and a desire to play defense.
Simons is projected to go No. 16 in Heavy's latest NBA mock draft, while he is No. 19 in ESPN's mock draft.
Simons graduated from Edgewater, an Orlando high school, and enrolled at IMG Academy to play on the post-graduate team during his gap year. Simons will turn 19 just a few weeks before the draft fulfilling both requirements.
About the Post-Graduate program:
IMG Academy's post-graduate team is an option some players take for a fifth high school year to improve their games, get stronger and attempt to get better college offers. Thon Maker was in a similar situation in 2016, and declared for the NBA draft after his post-graduate year in Canada. While IMG has become known for transforming high school football and developing elite-level tennis players, the basketball program is on the rise, and has experience working with top players like Simons. IMG is familiar with the process as Jonathan Isaac recently went through a similar decision. Ultimately, Isaac opted not to enter the draft coming out of IMG, and played one season at Florida State before being drafted by the Magic with the No. 6 pick in 2017.
From Coach John Mahoney on Anfernee:
Coach John Mahoney worked all over the country with top programs like Michigan and West Virginia prior to taking over IMG's post-graduate team. Mahoney detailed what makes Simons so attractive as a prospect.
"He's a dynamic player," Mahoney explains. "He's a big scoring guard with a high IQ. He can shoot it off the bounce. He can shoot it with his feet set. He can get to the rim. He can do it in multiple ways, and is not just a one-dimensional player."
Read the full article HERE.