IMG Welcomes New Boys Basketball Head Coach, Sean McAloon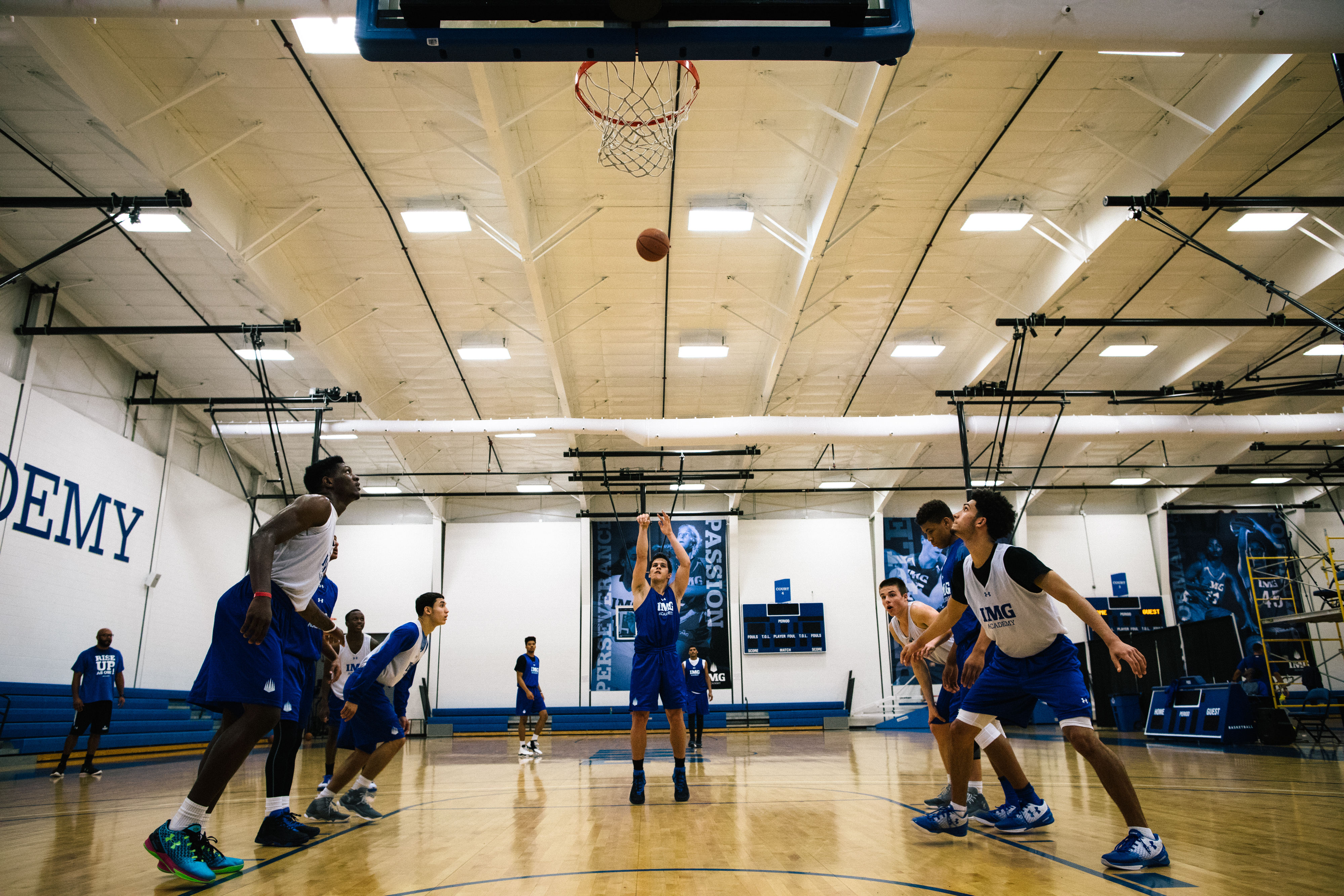 IMG Academy looks forward to welcoming Sean McAloon into the IMG family as the new head coach for the boys basketball team. McAloon comes from St. John's College High School in Washington, D.C. where he led his team to a 25-10 record this past season, and helped them win the Washington Catholic Athletic Conference in 2015.
IMG Academy's Director of Basketball, Brian Nash, said, "Sean has established himself as one of the top coaches in the country and is a proven winner. We're thrilled to have him join our staff."
The Ascenders had a very successful 2016-17 season, making it to the quarterfinals of the DICK's Sporting Goods High School Nationals and finishing with a 26-2 record overall.
"We look forward to building on the success and momentum from last season and we think Sean will do a terrific job leading this team," Nash said.
McAloon can expect seventh-ranked Emmitt Williams and Silvio De Sousa, ranked No. 20 in the ESPN 60, to return for their senior year as an Ascender.
Source: USA Today High School Sports
Contact Us & Learn More
Request
Consultation
Provide your contact information and one of our experienced advisors will help you select the right program.
By clicking Submit you agree to and have read our privacy policy: Privacy Policy
I am interested in:
Select one option below