Student Athlete of the Week: Gavin Brown (Baseball)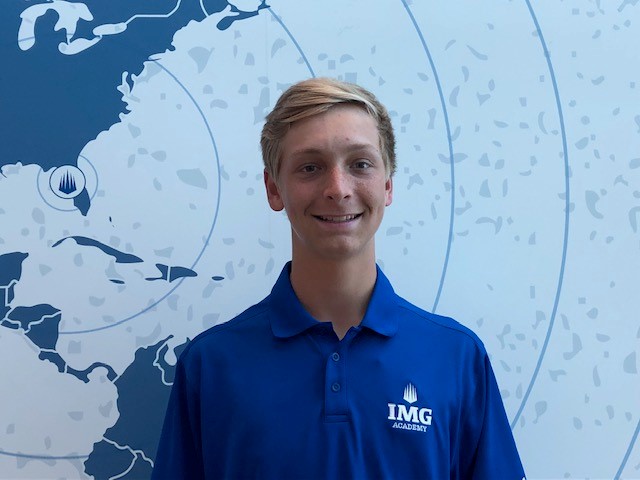 Gavin Brown, a senior baseball student-athlete, enrolled at IMG Academy in 2015 because of the "the combination of sport and school." Now a senior, Brown has worked hard both in the classroom and on the field to achieve incredible success. A National Honors Society member (NHS) and a talented student-athlete, Brown has earned this week's Student Athlete of the Week. Congratulations to Brown on all that he has accomplished!
Get to know Gavin:
Hometown: Dallas, TX
How many years playing baseball: 10 years
Coach: Coach Hadra
Position: Pitcher
Student Clubs/Organizations: National Honors Society
Favorite school subject: Sciences
What do you want to study in college: Engineering
Best Advice Received: "The difference between ordinary and extraordinary is that little extra." - Matt Cristol
Hobbies Outside of School: Video games
Favorite Food: Steak
Best sporting event ever attended: 2010 AICS
Favorite TV Show: Breaking Bad
Favorite Local Restaurant:
Favorite Vacation Spot: South Africa
Favorite Type of Pet: Dog
Sports Role Model: Clayton Kershaw
Favorite team: Texas Rangers
Editor's Note: IMG Academy features a "Student-Athlete of the Week" award while class is in session. Students are nominated based purely on academic achievements and are chosen by a committee of educators from our boarding school.
---