Student Athlete of the Week: Mariana Casanueva (Girls Soccer)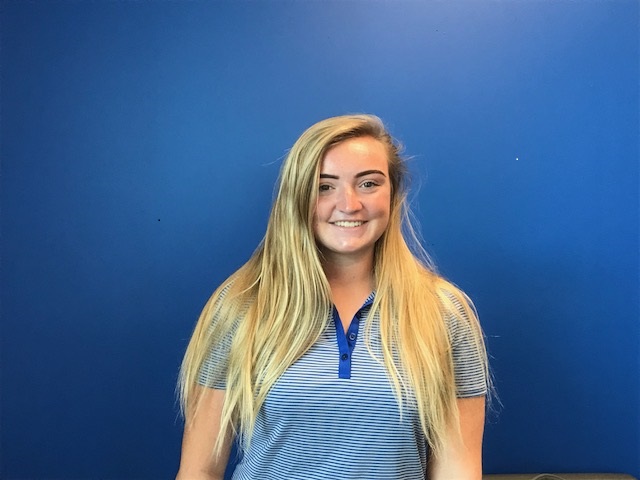 Soccer student-athlete, Mariana Casanueva, chose IMG because of her dreams to play collegiate soccer, and, as a junior, she's earned this week's Student Athlete of the Week. After enrolling in 2016, Casanueva now feels that IMG has "made her more mature and has given her a second family." She believes that the best part about IMG is her teammates, and she's also been doing extremely well in the classroom as well. Casanueva recognizes that the environment is both competitive yet supportive, and her favorite memory to date was the "Maryland trip with her team to play Bethesda."
Congratulations to Mariana on this accomplishment!
Get to know Mariana:
Hometown: Mexico City, Mexico
How many years competing in track and field: 7 years
Coach: Matt Brown
Position: Goal Keeper
Awards/Records: Most Improved Player (2017-2018)
Student Clubs/Organizations: International Club
Favorite school subject: "Forensic Science because I like to see how you can figure out a crime by looking at the evidence."
What do you want to study in college: Sports Psychology / Sports Management
Best Advice Received: "The only thing you can control in your sport is attitude and effort."
Favorite Book: Minders
Best sporting event ever attended: Champions League Final Milan
Favorite post-game treat: Coffee
Pre-game match playlist: Bad Bunny
Best on-campus event: Paint party
Favorite Singer: Ozuna
Favorite Actor: Patrick Dempsey
Favorite TV Show: Lucifer
Favorite Local Restaurant: "Acapulco Tropical" 
Favorite Vacation Spot: Rome or Morocco
Favorite Type of Pet: Dogs
Sports Role Model: "Serena Williams because she is breaking barriers for women in sport."
Favorite athlete, or team: Real Madrid!! / Marco Asensio
Superstitions: "Do not touch other people's crutches!"
What do you want to be when you grow up: "Psychologist to a pro team (soccer)" 
What inspires you to work hard in school and why: "My mom and dad"
Editor's Note: IMG Academy features a "Student-Athlete of the Week" award while class is in session. Students are nominated based purely on academic achievements and are chosen by a committee of educators from our boarding school.
---