What to Know to Have a Successful and Stress-Free Exam Week Exam season - the moment we've all been counting down towards since August. Or, the one week of the year you wish you could skip without any penalty. Exams can make or break your semester - for the best or for the worst. When you're just on the cusp of that A- or B+, and you know your exam score has to be a certain hundredth of a percentage to keep your grade in the green - horrifying! But, what if you could enter exam week with the same amount of confidence that you would walk onto the court or field after a solid season of practice? Have you practiced that three-pointer hundreds of time to ensure that buzzer-beater is hit? How many times have you thrown the exact same pass or nailed the same target to feel comfortable at crunch time?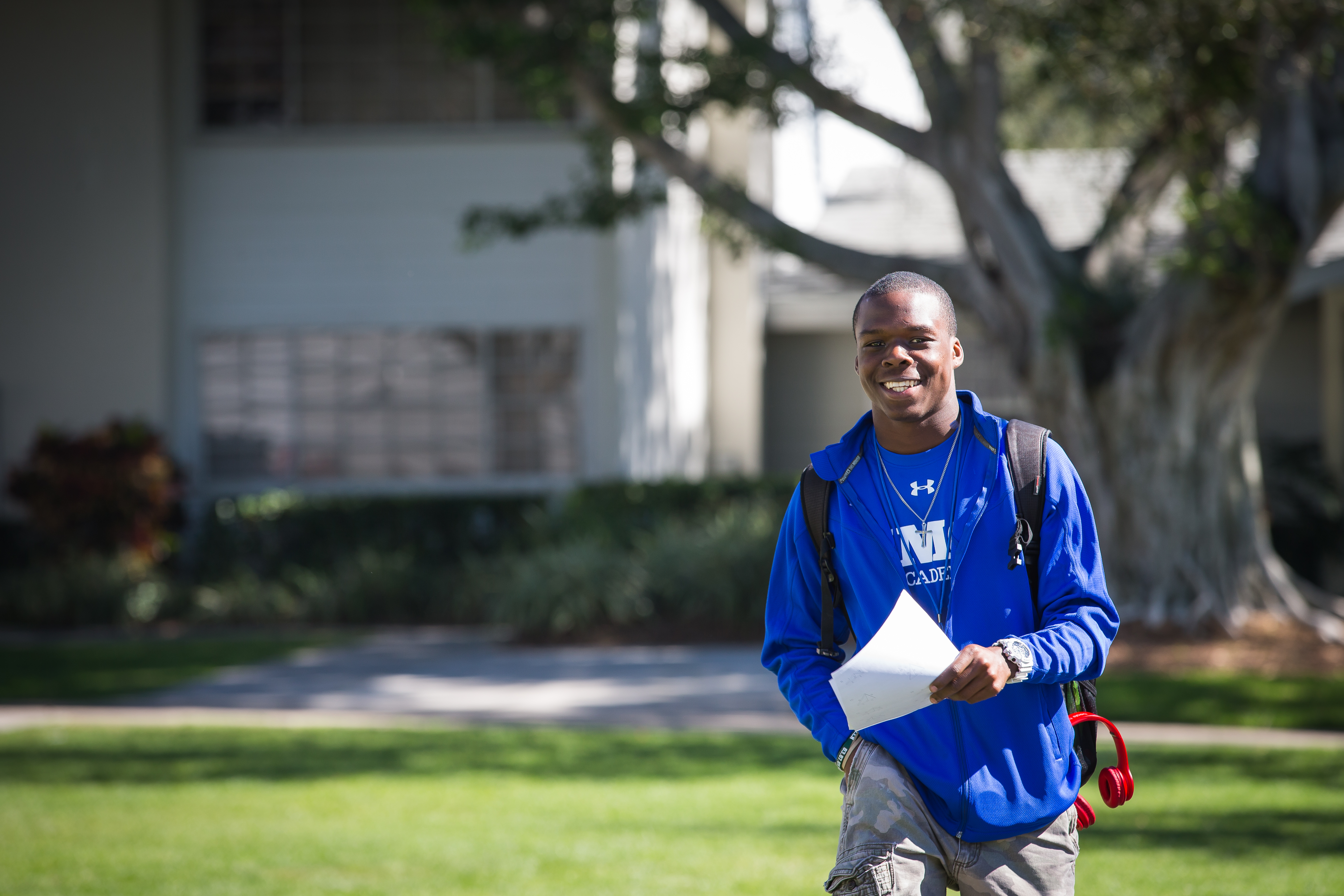 Exam rooms can be entered the same way as your sports arena of choice. Our the IMG Academy Academic Center staff lays out the following strategies to assist with taking the stress out of exam season:
1. Know the content - Teachers typically hand out study guides, topics, a packet, and even handouts throughout the semester that details important information students should note on exam day. In short, know what you're responsible for, and know what's on the exam.
2. Count your Z's - Don't stay up crunching numbers the night before the exam. For multiple reasons, pulling an all-nighter or a super lengthy study session won't actually benefit you in the long run. When you're sleep deprived and tired, you can't recall information as well as you would otherwise. Instead, stay confident in knowing you attended class all semester and listened to the important topics discussed. Studying when you're fresh also helps with recalling information when it matters most.
3. Prioritize - Those grueling days where two exams fall within a few hours of each other! How could your teachers do that to you? - said every student, ever. But, how many times have you played a double header or competed in a tournament with several games or matches in one day? Like sports, exams require prioritizing and planning. Start studying for these exams early-on (you should have your schedule for exams weeks in advance.) Split your timing wisely. Don't cram for one exam and then realize you have 30 minutes to dedicate to the other. Simply put, plan for success.
4. Memorization is key - Flash cards can make or break that one term that keeps slipping your mind. No matter if you're a visual or auditory learner, flash cards can pertain to you. Whether you're reading them, having a friend or teammate call out the terms, or a little of both, this study strategy has been proven to help with memorizing technical terms that teachers love to test for during exams.
5. Stay fresh - Just as sleep is an important factor during exam week, so is a balanced and nutritious diet. Save the hefty meal for after this week, and stick to light meals such as oatmeal, fruits, and even green tea. You don't want to be feeling weighted down or sleepy after chowing on that hearty brunch before the day.
We're wishing our student-athletes the best of luck during exam week and a safe and healthy holiday season!
---