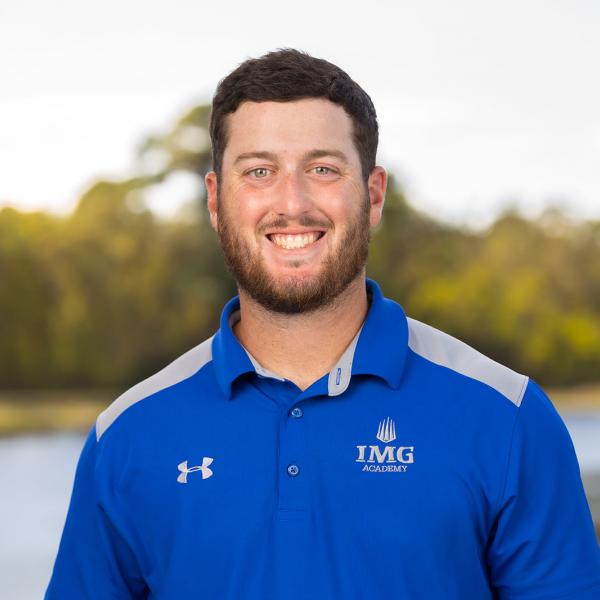 Tommy Winterstein
Pitching Coach
With IMG Since: 2022
Hometown: Blythewood, SC
Languages Spoken: English
About Me:
Tommy Winterstein is a former two-way Division 1 collegiate baseball player with 6 seasons of D1 coaching experience. He joined IMG Academy as a Pitching Coach in August 2021 with previous stints at the University of Toledo as the Pitching Coach, Western Kentucky University as Assistant Coach, and his alma mater Charleston Southern University as Director of Player Development.
Toledo's 2021 pitching staff set the school's all-time record for strikeouts while tripling its conference wins to leap from last place to 4th place in the MAC standings. Tommy mentored Toledo's MAC Conference player of the year and 5th round draft pick by the Detroit Tigers in the 2021 MLB draft who pitched and played first base for the Rockets.He also developed 4 other pitchers during his time at Toledo that went on to pitch professionally including a 7th round selection by the Minnesota Twins and a 17th round selection by the New York Mets.
Education
B.A. Business Administration with a focus on Management, May 2016
Charleston Southern University; Charleston, South Carolina
Driveline Baseball: Foundations of Pitching
Sparta Science: Level 1
ProPlayAI: Introduction to Pitching Biomechanics
Experience
Assistant Coach at Western Kentucky University
Assistant Strength and Conditioning Coach Western Kentucky University
Director of Player Development at Charleston Southern University, Big South Conference
Instructor / speaker at various camps and clinics including Clemson University, University of South Carolina, University of Georgia, Michigan University, Tennessee University, Nike Baseball Camps, and Throw90 Pitching Lab.