Boys Lacrosse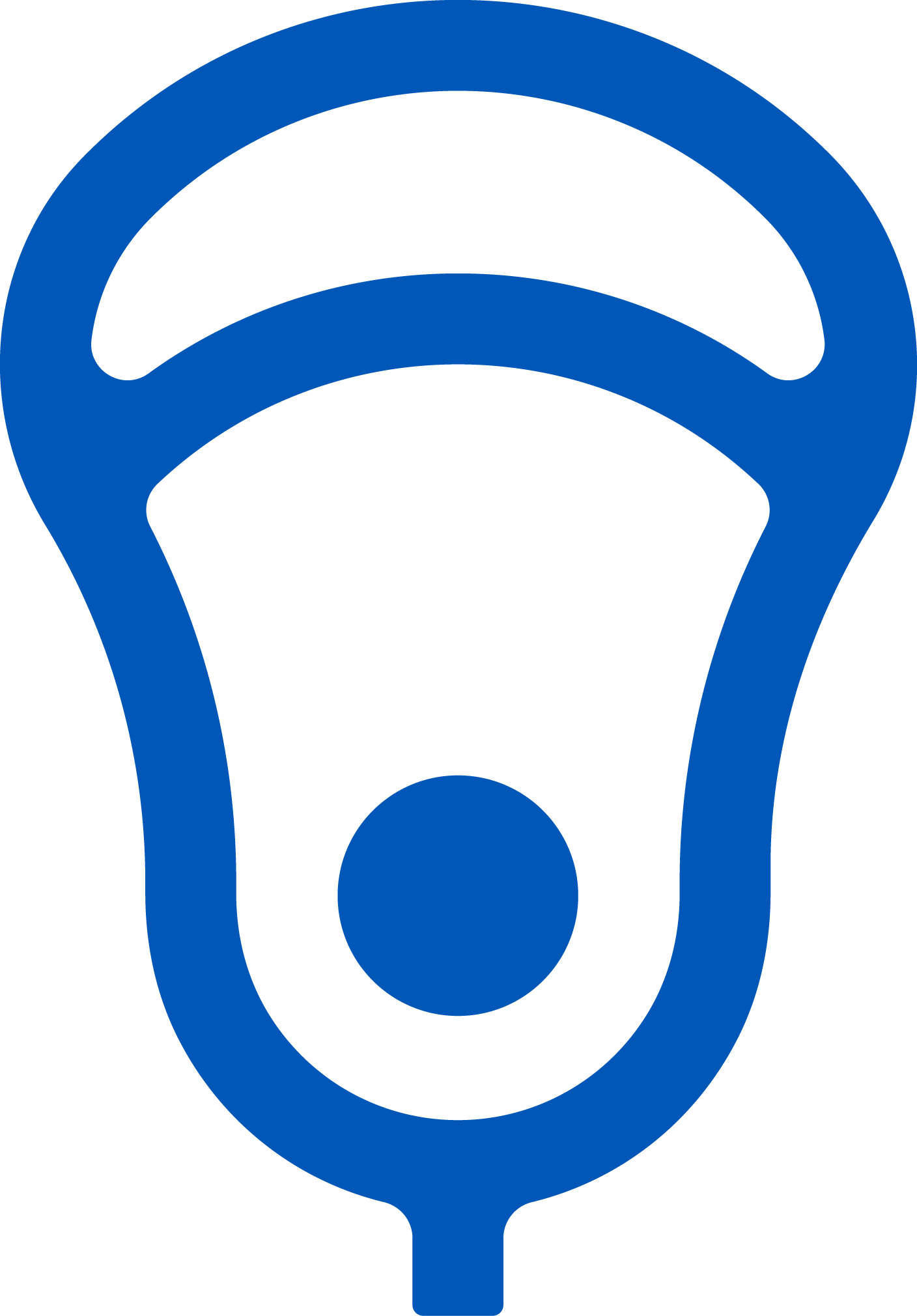 The IMG Academy's boys lacrosse program is known for its innovative on-field training, intentional focus on personal development, and a challenging yet supportive environment like no other lacrosse academy or boarding school. Learning directly from former NCAA champions and hall-of-fame coaches, combined with the opportunity for national and local competition, IMG Academy lacrosse provides the ideal platform to prepare for the next level.
The IMG Academy lacrosse program is the nation's best for student-athlete development and college placement, sending over 45 boys lacrosse student-athletes to their right college fit over the last five years, including 25+ Division I placements. Players have the opportunity to train alongside global student-athletes with the same aspirations and goals to achieve their ultimate potential.
Boys Lacrosse Program

Overview
Program Structure
IMG Academy's boys lacrosse program's year-round training regimen incorporates foundational, position-specific skill work, strategic development, mental toughness and leadership skills, and competitive situations against some of the nation's most competitive schools and academies. Student-athletes focus not only on tangible skills such as passing, shooting, defense, and transition, but they will also develop the mindset and characteristics that allow them to be successful at the next level, such as confidence, work ethic, strategy, and more.
IMG Academy incorporates elements of box lacrosse into its training, a methodology commonly utilized by top division 1 program to prepare for outdoor competition and the regular season. With 5v5 indoor competition, box lacrosse is much quicker, as the ball is always in play off the boards, passing and shooting are confined to a limited area, and players will get more reps while becoming more confident with their stick work as well.
Tracking growth & success:
Each student-athlete has a support system around them inclusive of lacrosse coaches, strength and conditioning coaches, athletic trainers, teachers, college advisors, and more to aid in the developmental process that includes:
An individual lacrosse developmental plan
A team tactical periodization plan
An individual tactical periodization plan
An athletic and Academy personal development plan
Home Away From Home: Hear directly from our families
Teams
IMG Academy lacrosse provides customized programs for prospective student-athletes grades 6-12 as well as for post-graduate players based on their age, skill level, position, and overall goals.
National
IMG Academy lacrosse's National Team plays against some of the nation's most competitive teams through both head-to-head games as well as tournaments. National Team student-athletes focus on the college recruitment process as well as furthering their skill sets to prepare for the next level. This team's challenging schedule allows for academic, athletic, and personal growth and has led to alumni success during their collegiate careers and on their national teams.
Varsity
Varsity Team student-athletes experience the same training and development atmosphere as the National Team while competing against teams that align closely with their level. The Varsity Team has an annual competition schedule, inclusive of regional and local games as well as national tournaments. Student-athletes learn the lacrosse IQ, game tactics, and overall strategy necessary to compete at the collegiate level while also ensuring they have solid foundational skills.

Facilities
IMG Academy's boys lacrosse program trains and competes on the following facilities on campus:
Two dedicated lacrosse fields (both grass and turf) along with 20+ multi-sport fields
Lacrosse-specific turf field for showcased games
Covered turf facility
Field House with professional locker rooms, lacrosse coaches' offices, and team meeting rooms for practice and game video analysis and review
Other Facilities
Outside of sports, student-athletes will also take advantage of the following on-campus facilities:
Explore our housing and amenities here
Dorms
Campus Center
Academic Center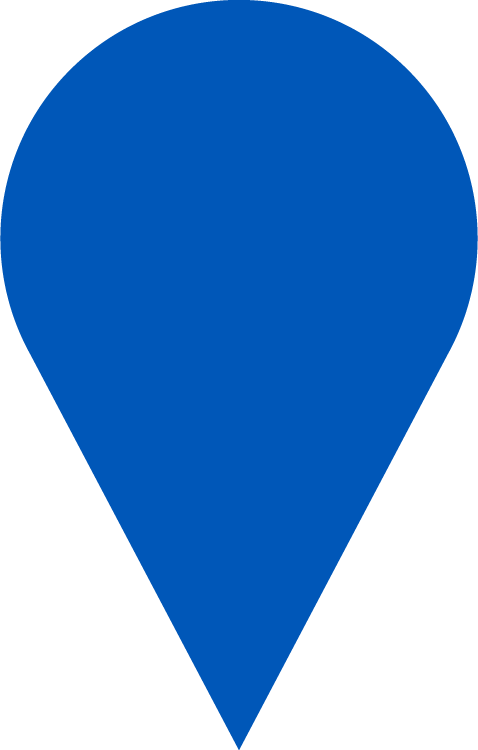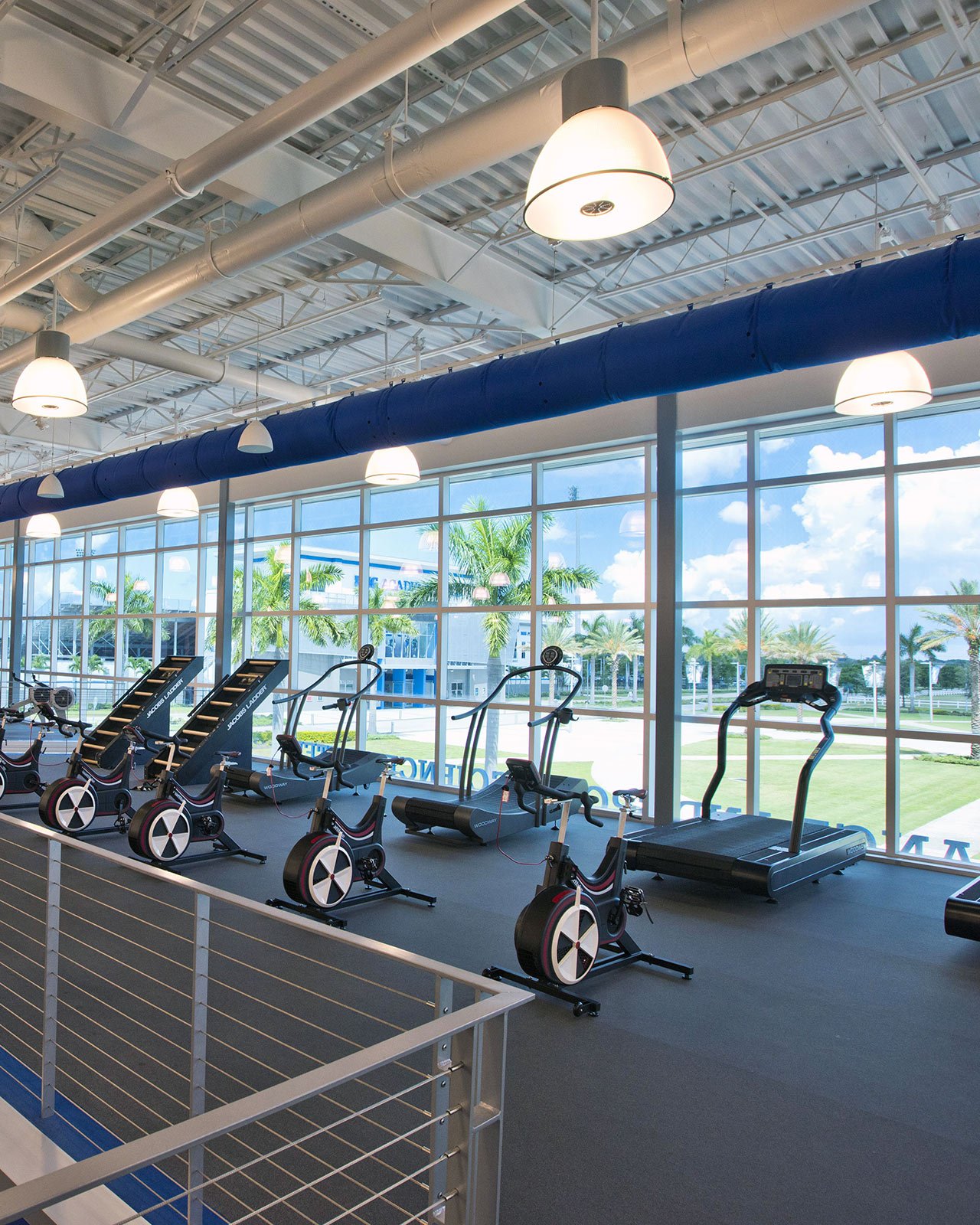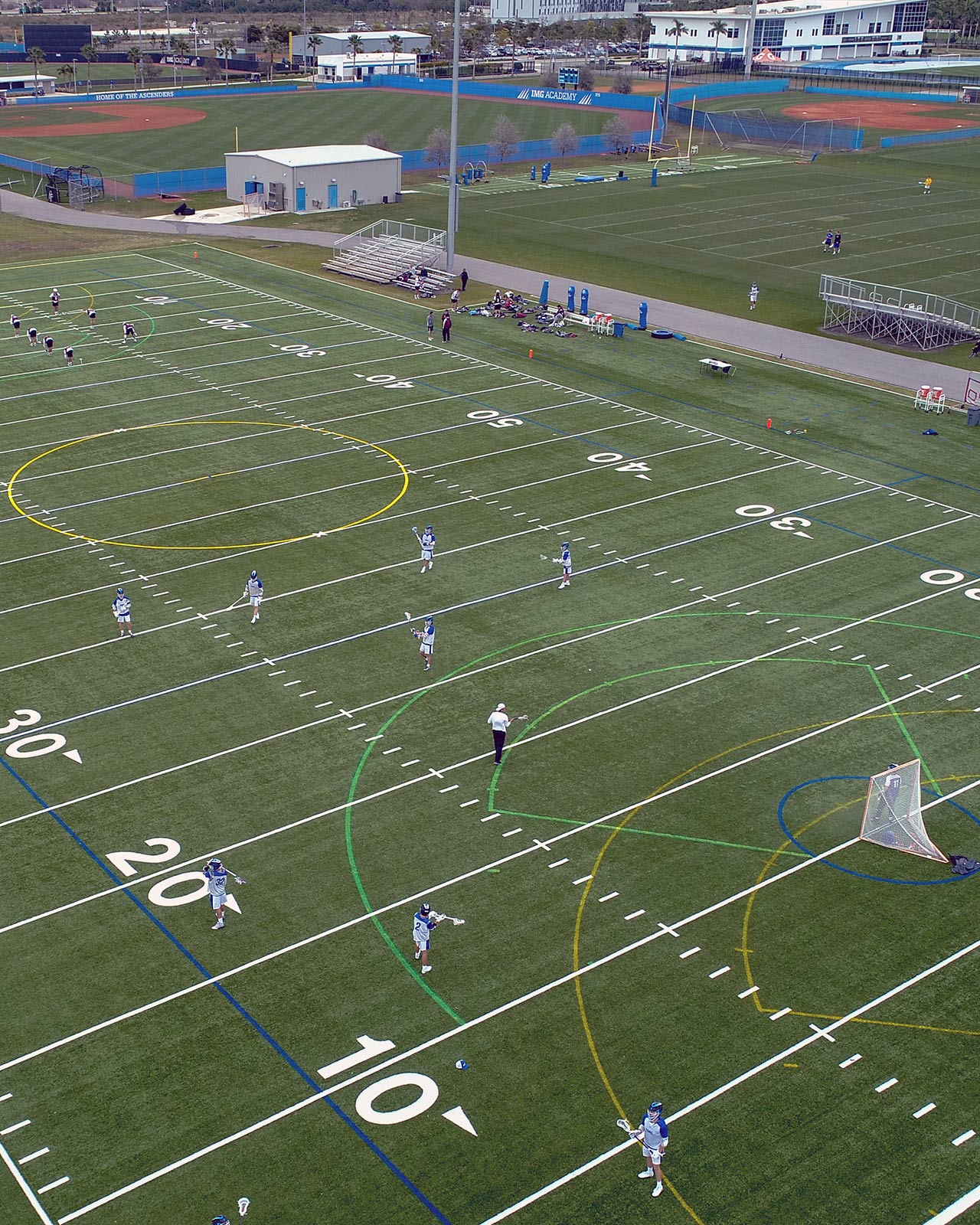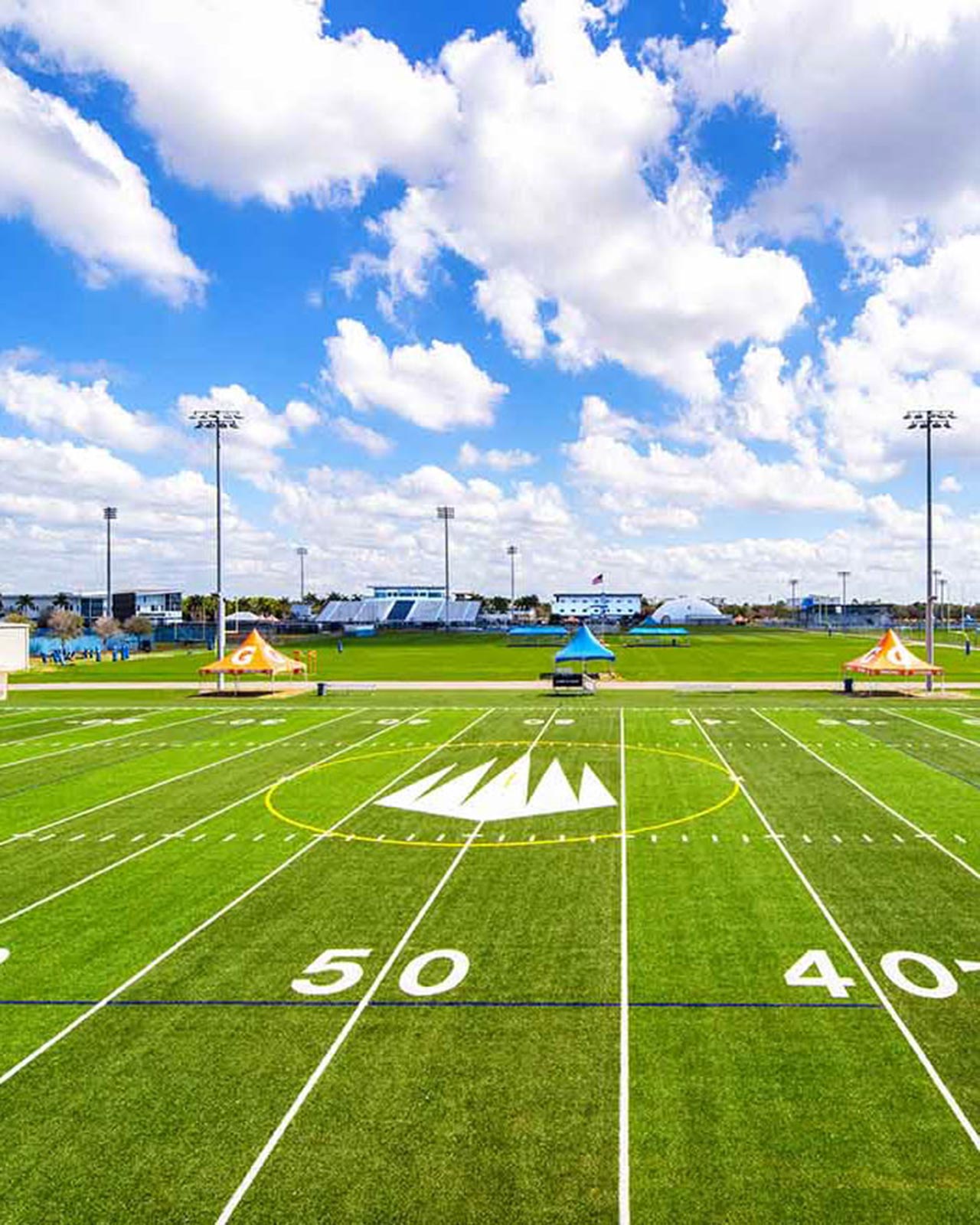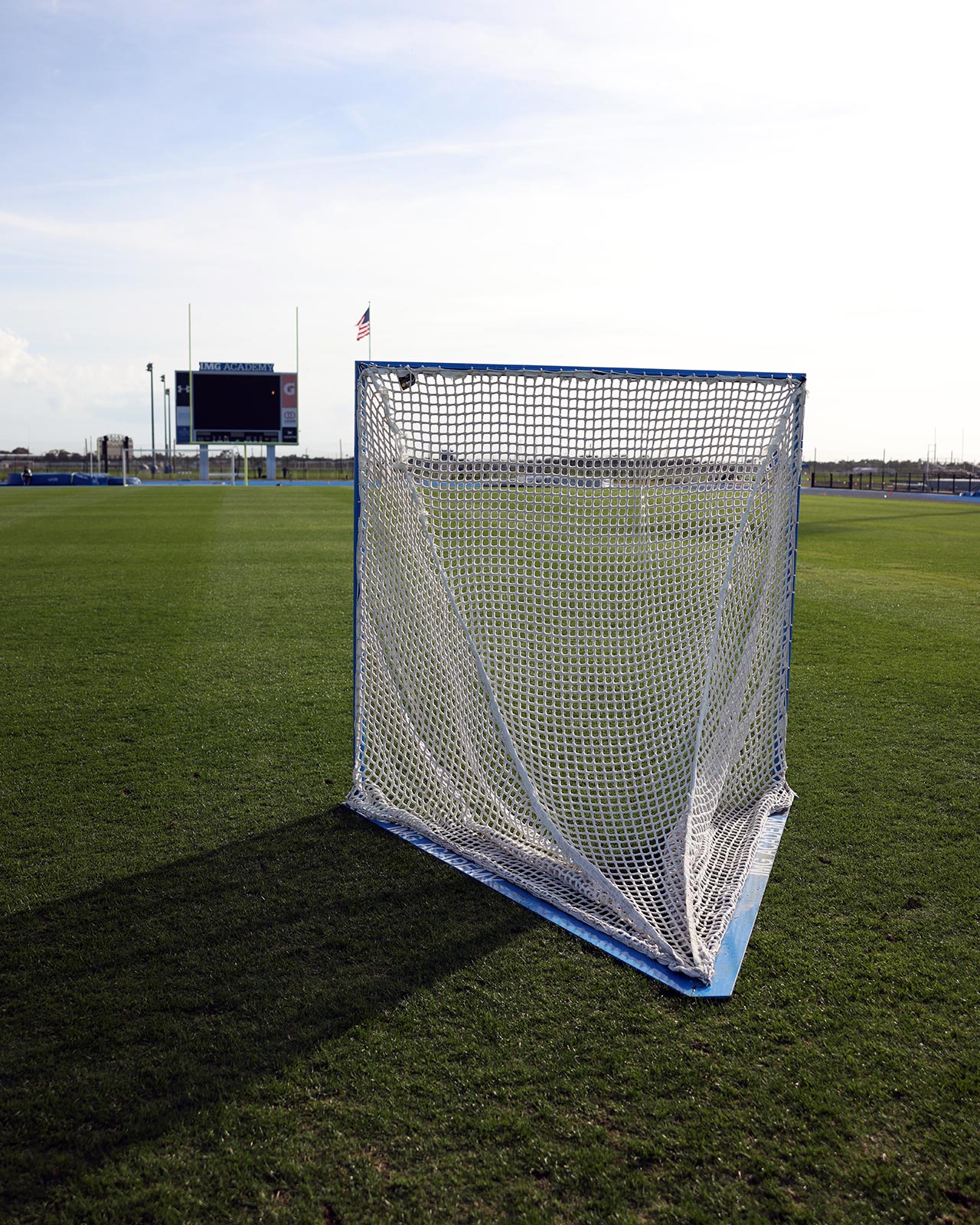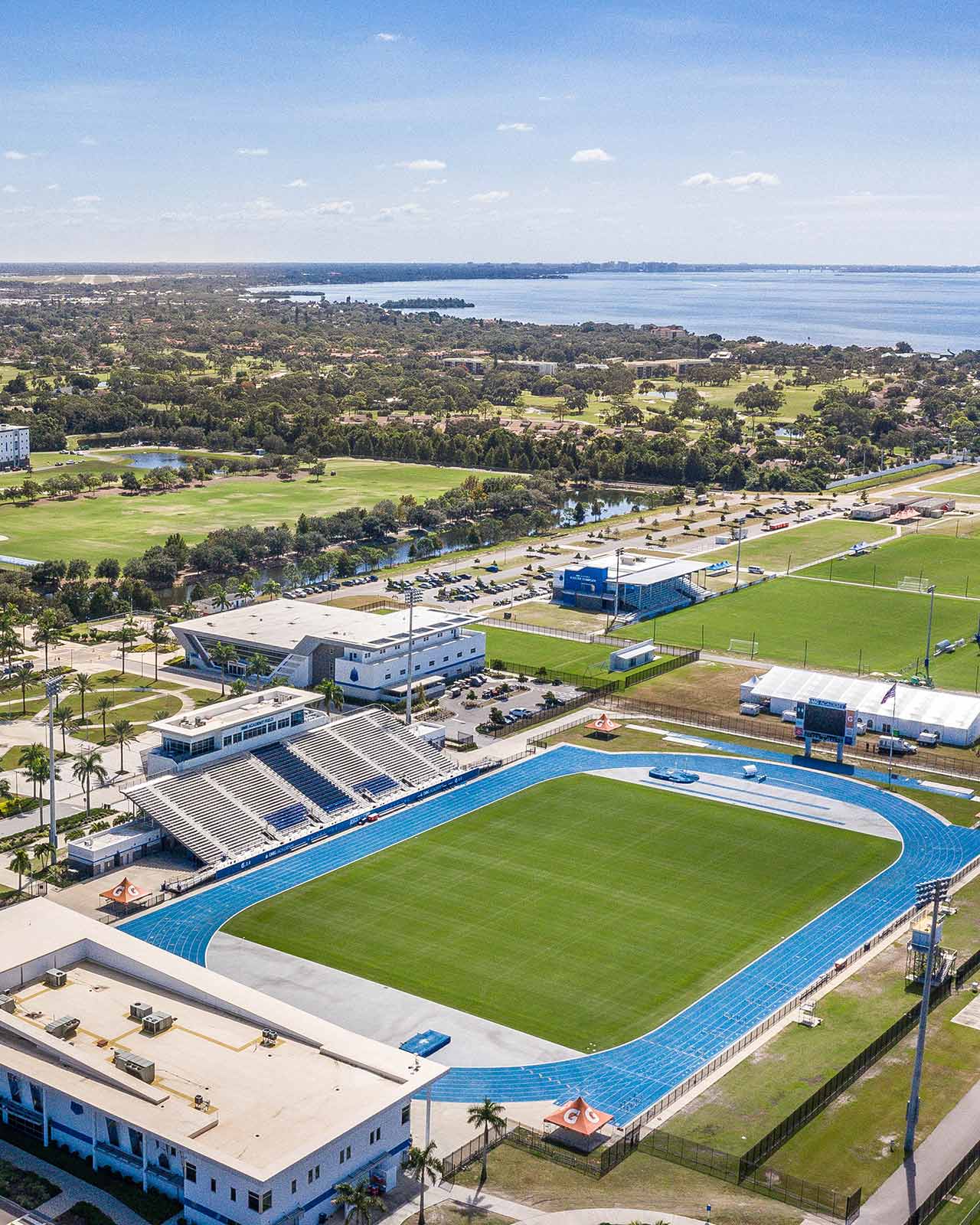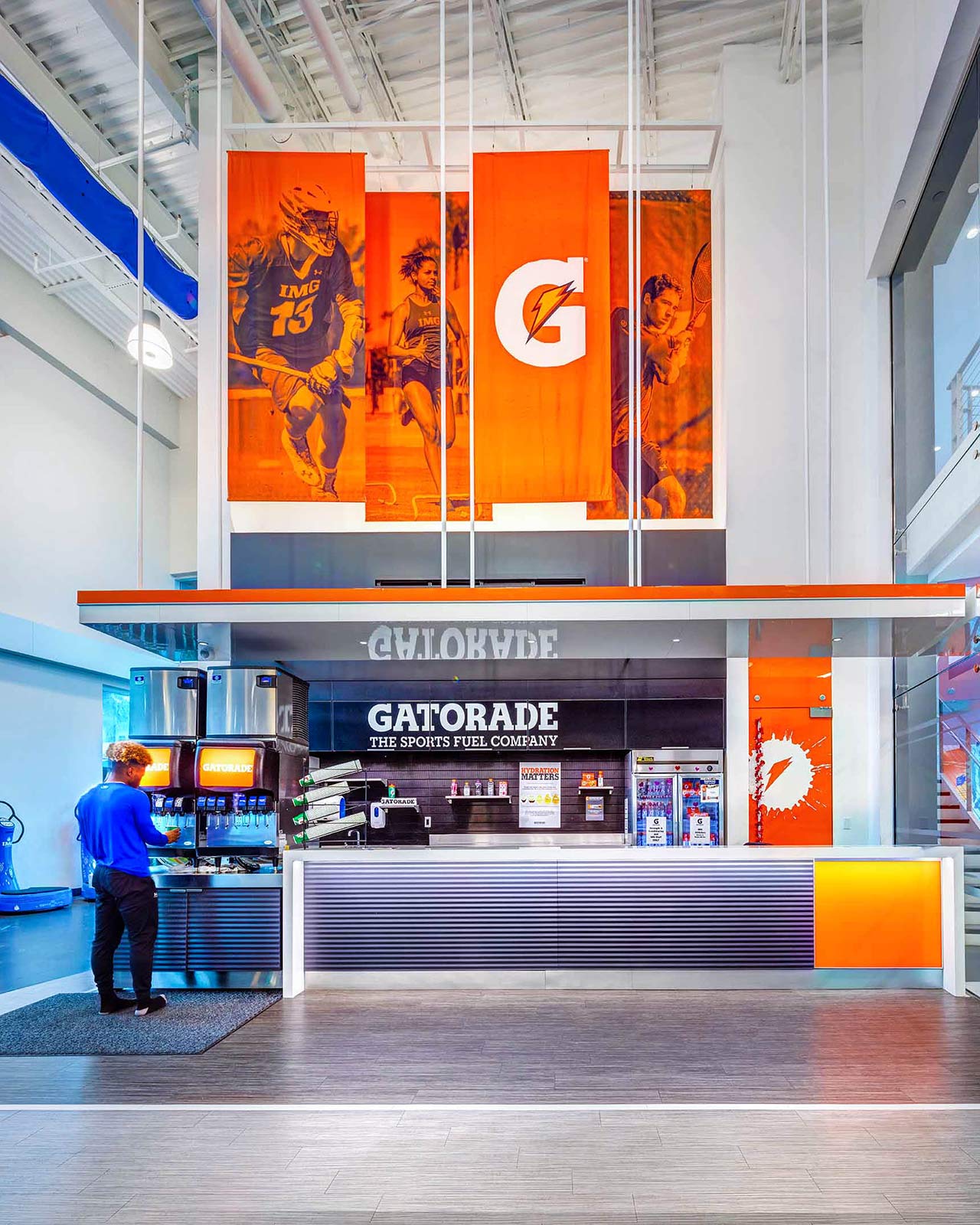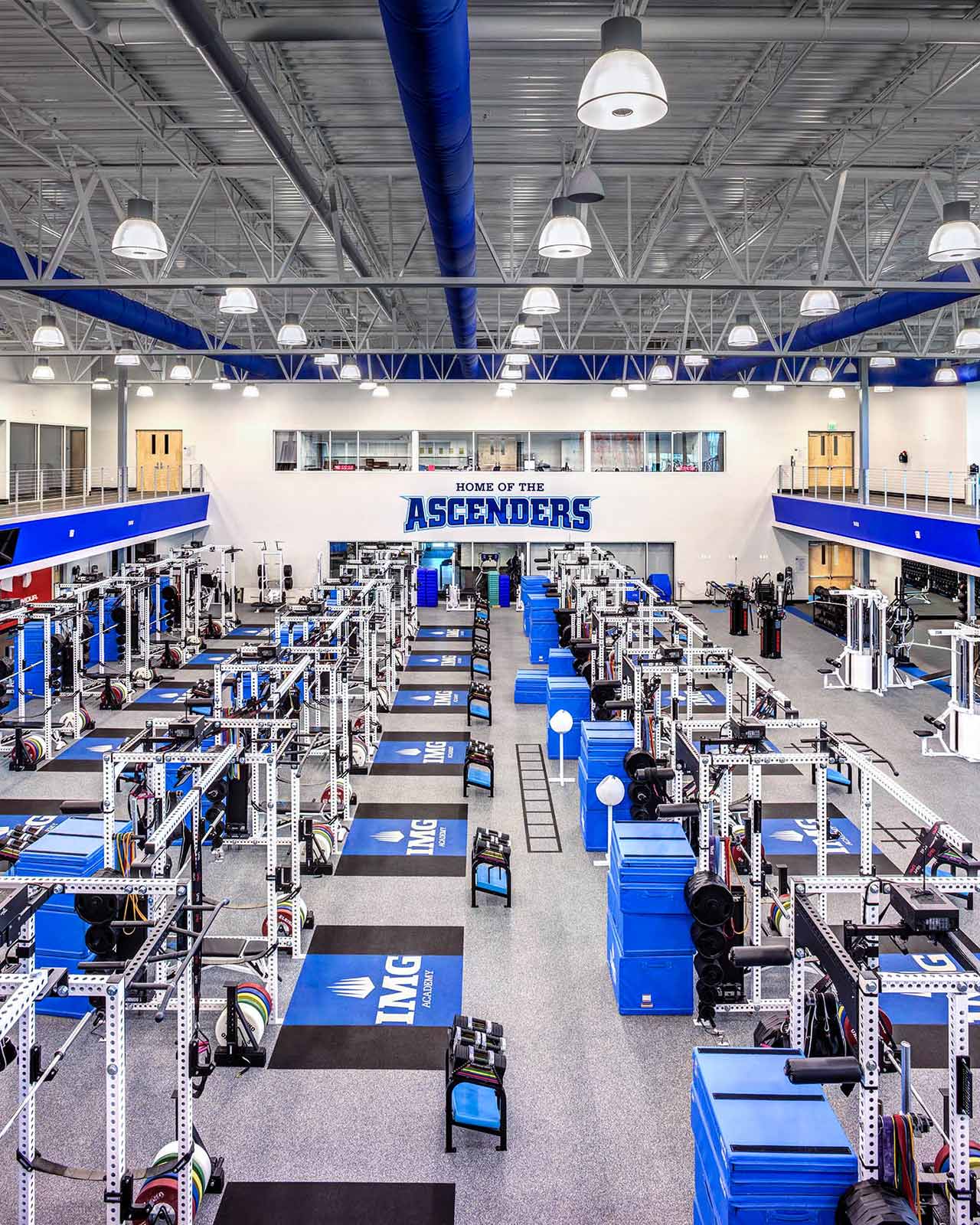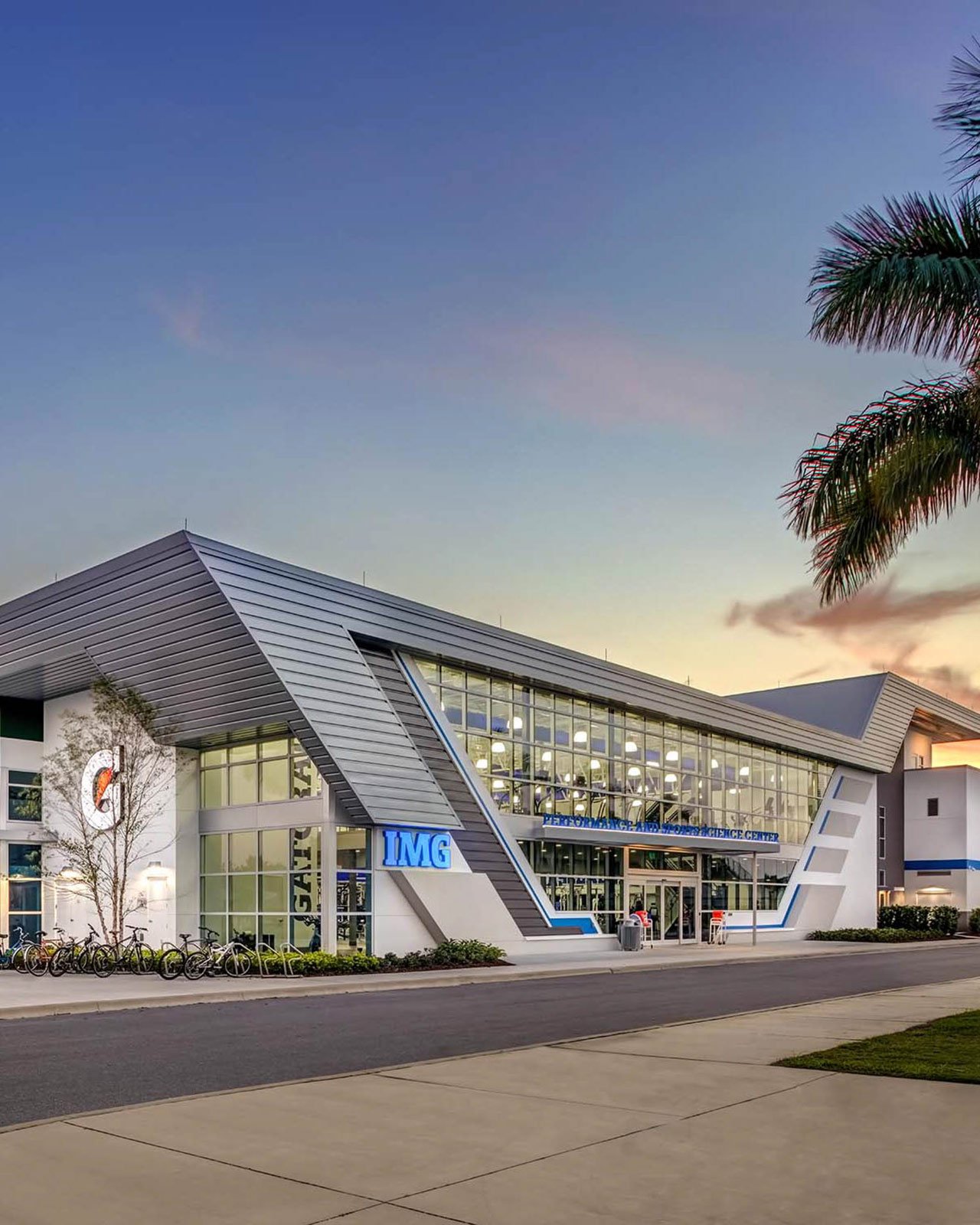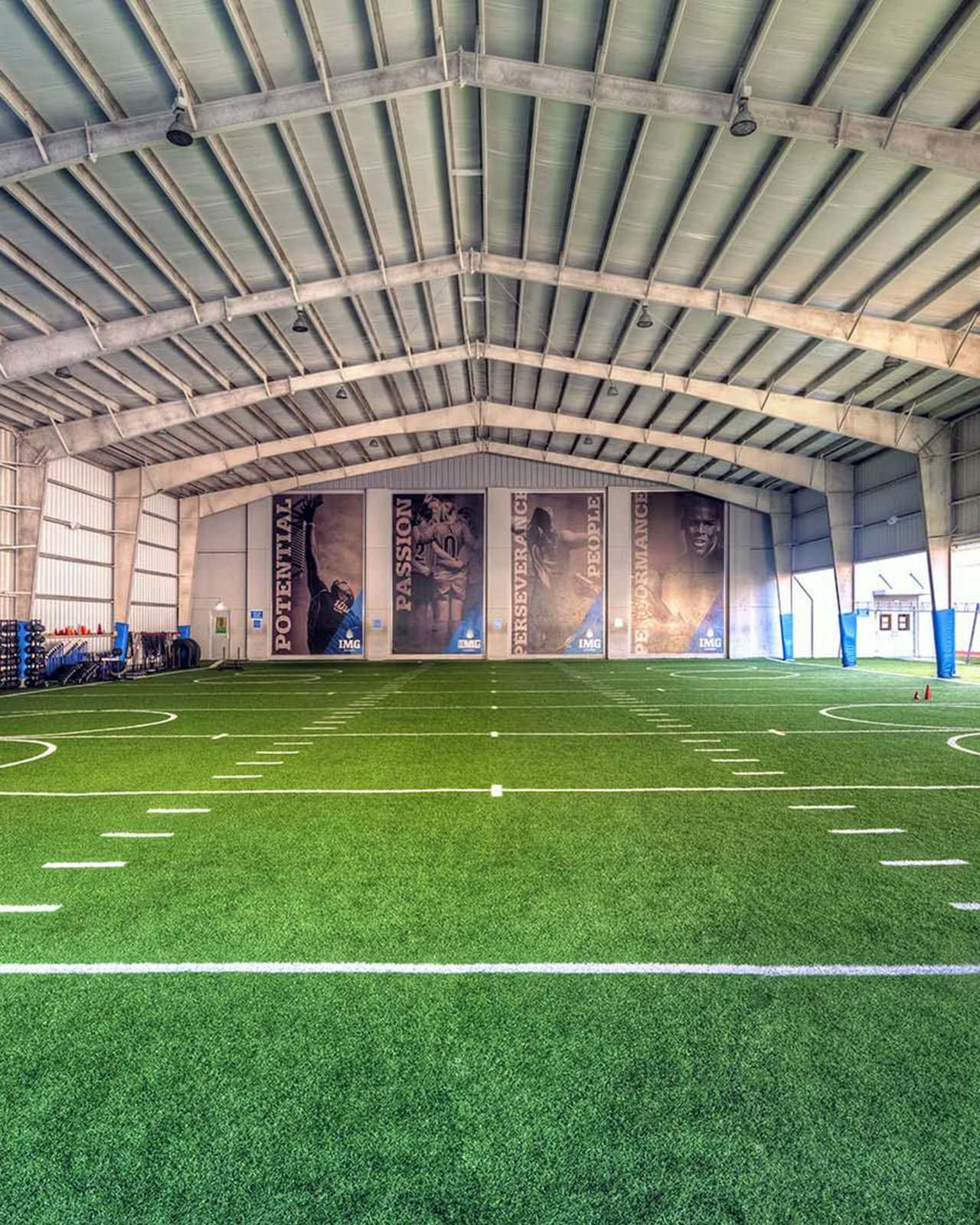 Program Achievements
Some impressive highlights of the IMG Academy boys lacrosse program include:
2023 Pinnacle Champions
3 Alumni won a NCAA Championship in 2023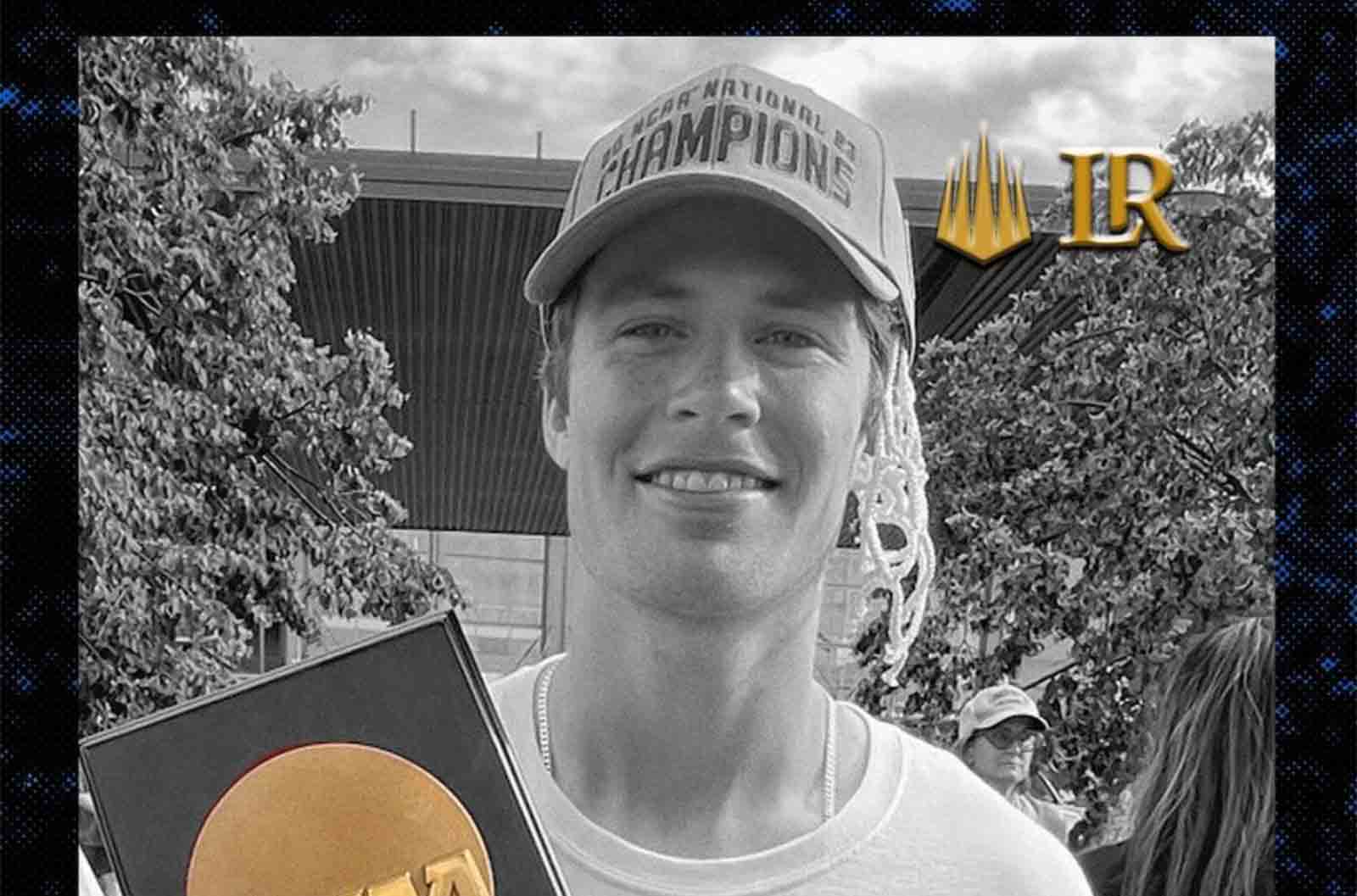 48 alumni participated in the 2023 NCAA Lacrosse postseason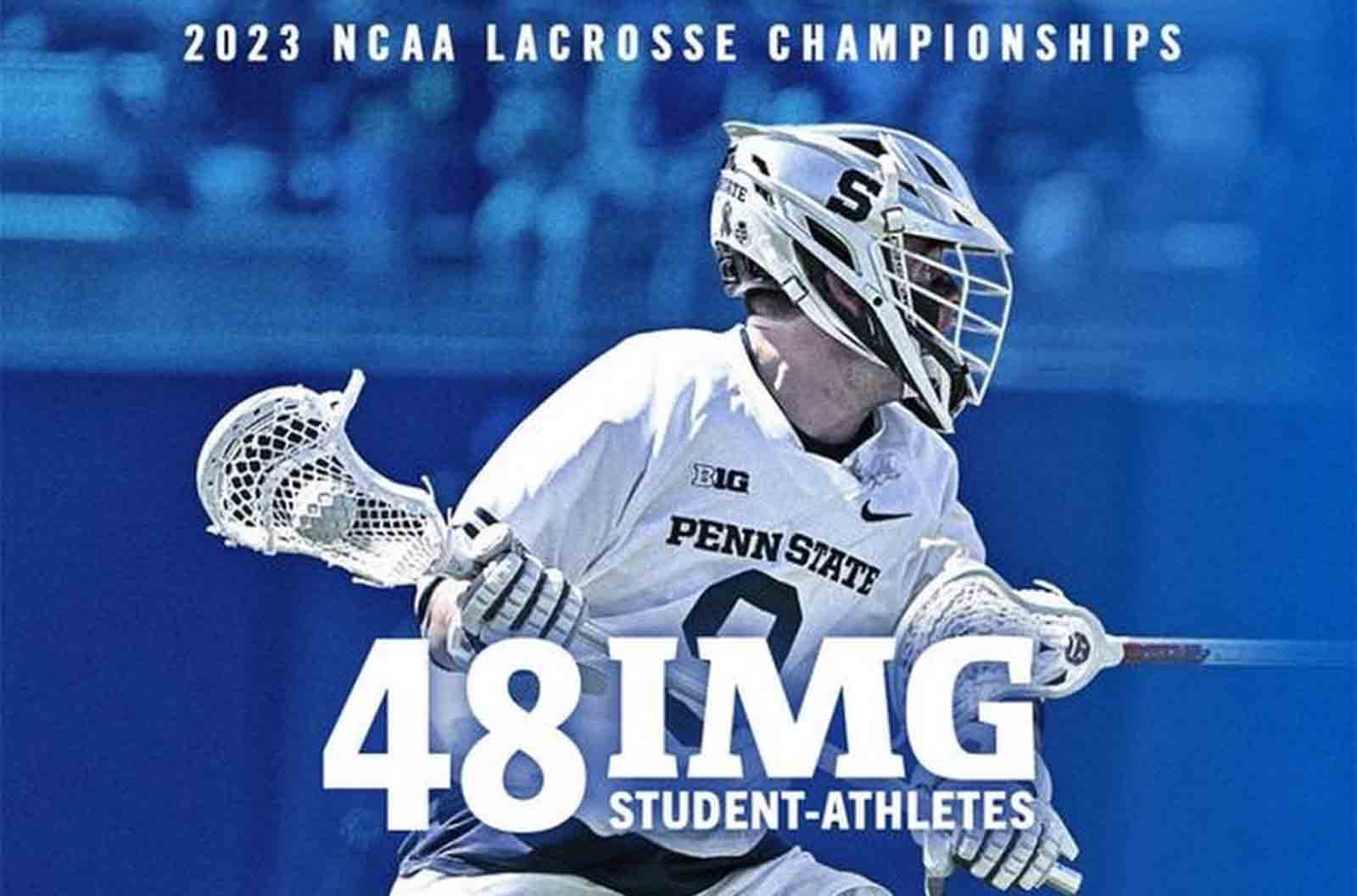 Alumnus Braden Erska named 2022 Big10 Freshman of the Year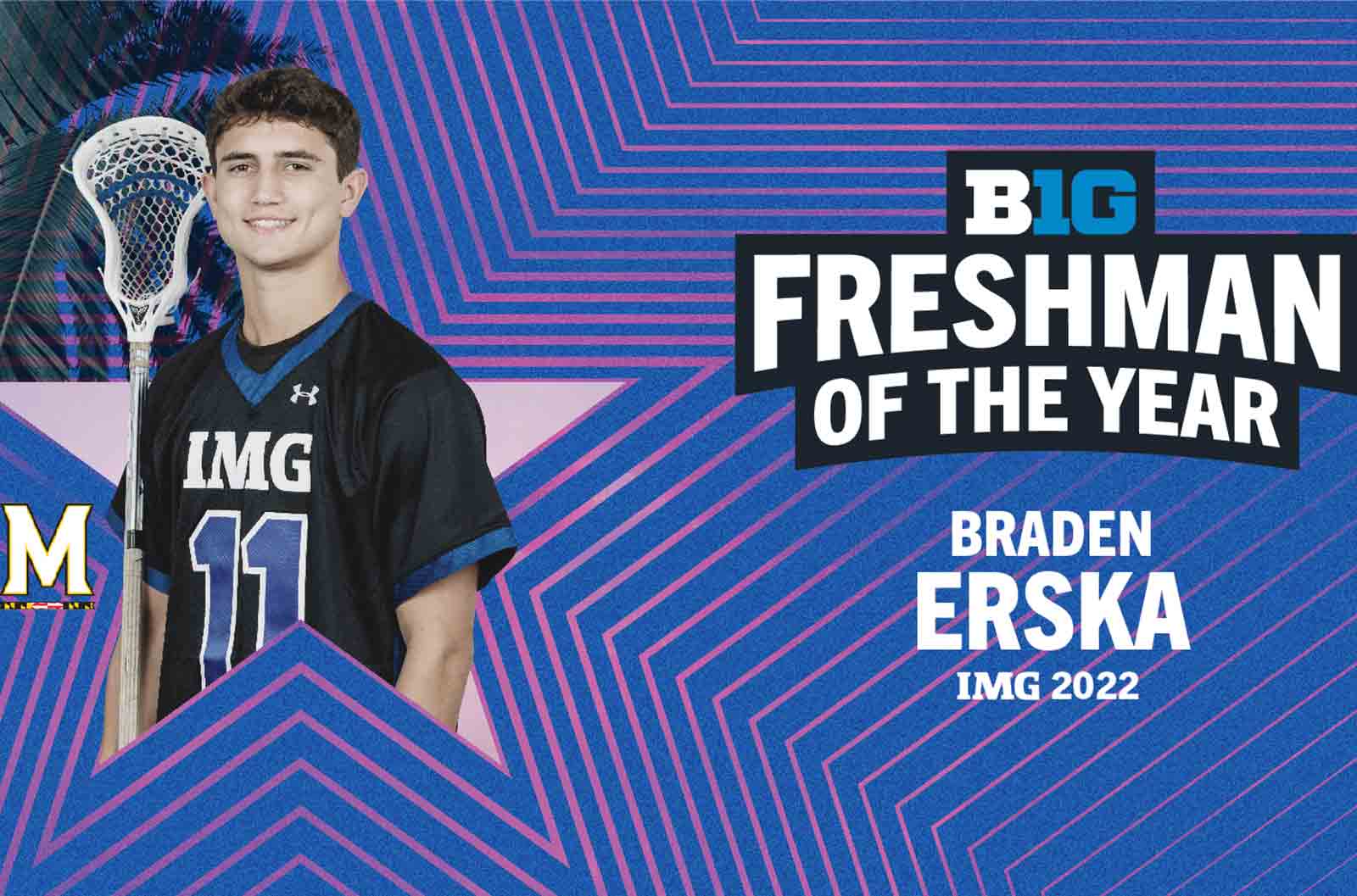 View Our Stories
Take an inside look at IMG Academy student-athletes and their unique journeys on campus. While each student-athlete has a unique background and story, their shared passions and goals are clear as they strive together to achieve their dreams and reach their full potential.
5 Yeats Later - Ryan S.
From Post-Op to Post-Grad - Johnny M.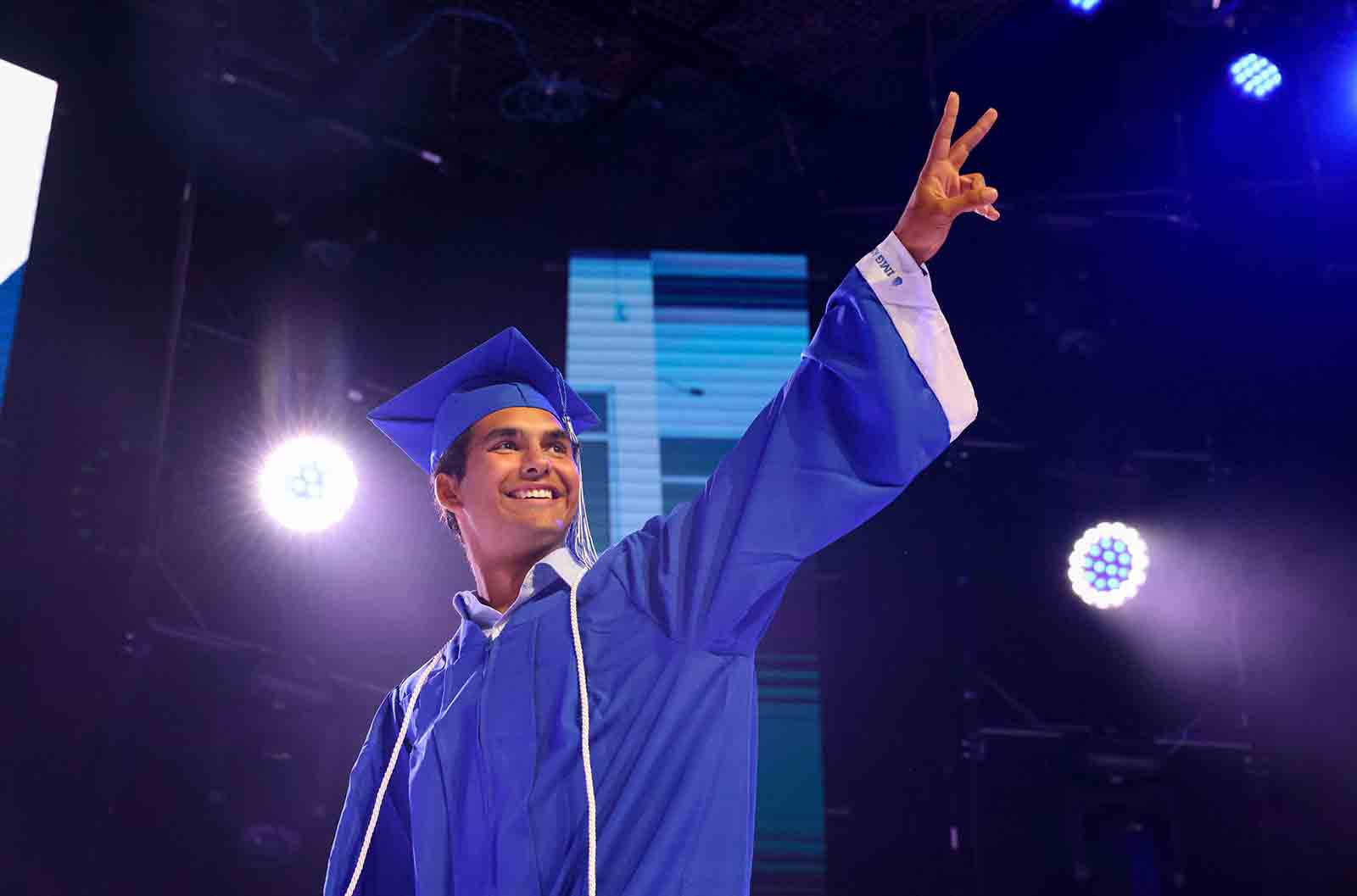 Tuition
IMG Academy boarding school is built for dedicated and passionate student-athletes. We provide the tools and resources for our student-athletes to achieve their goals in the classroom, in their sport, in college and beyond. IMG Academy tuition rates are based on the comprehensive nature of our programming and resources available to student-athletes.
2023-2024 full year lacrosse tuition ranges from $67,400-$89,900 depending on age and program enrollment.
Apply online
IMG Academy Boarding School Application
IMG Academy is the world leader in sports education and the boarding school admits a limited amount of students annually from a large pool of qualified applicants, so we encourage interested student-athletes to submit an application as early as possible. Submit your online application to get started today.
Already started an application?
Continue your application >