The Servery
Campus Center
Breakfast: 6:00 AM - 8:30 AM
Lunch: 11:00 AM - 1:30 PM
Dinner: 5:00 PM - 7:30 PM
The Servery is a buffet style dining experience leaving our diners the ability to choose from a variety of nutritionally-planned breakfast, lunch, and dinner offerings.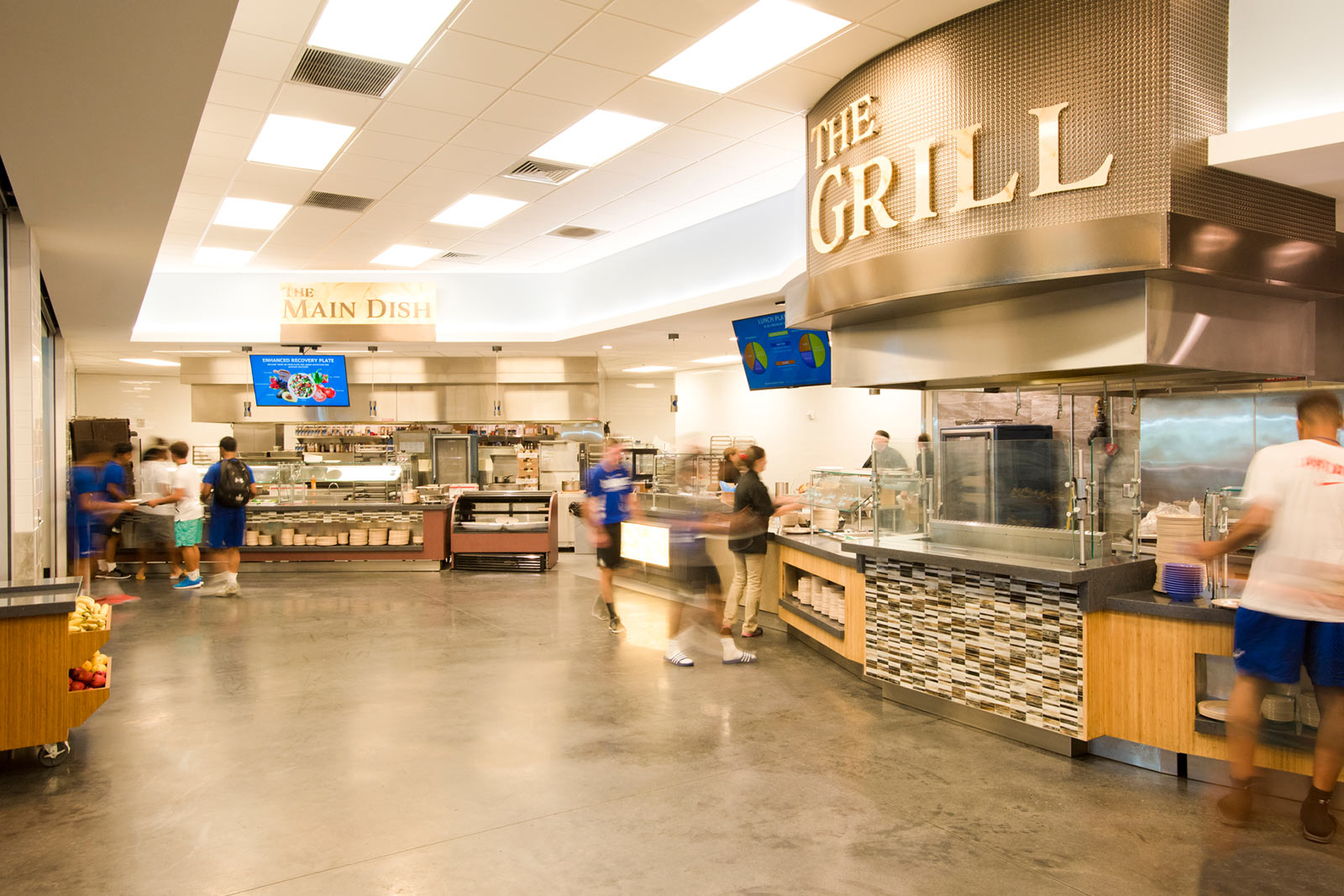 Fuzion
Campus Center
Mon - Sat: 11:00 AM - 10:00 PM
Sun: 11:00 AM - 9:00 PM
Fuzion offers a blend of East meets West Asian inspired cuisines, including stir fry, burritos, sushi and more.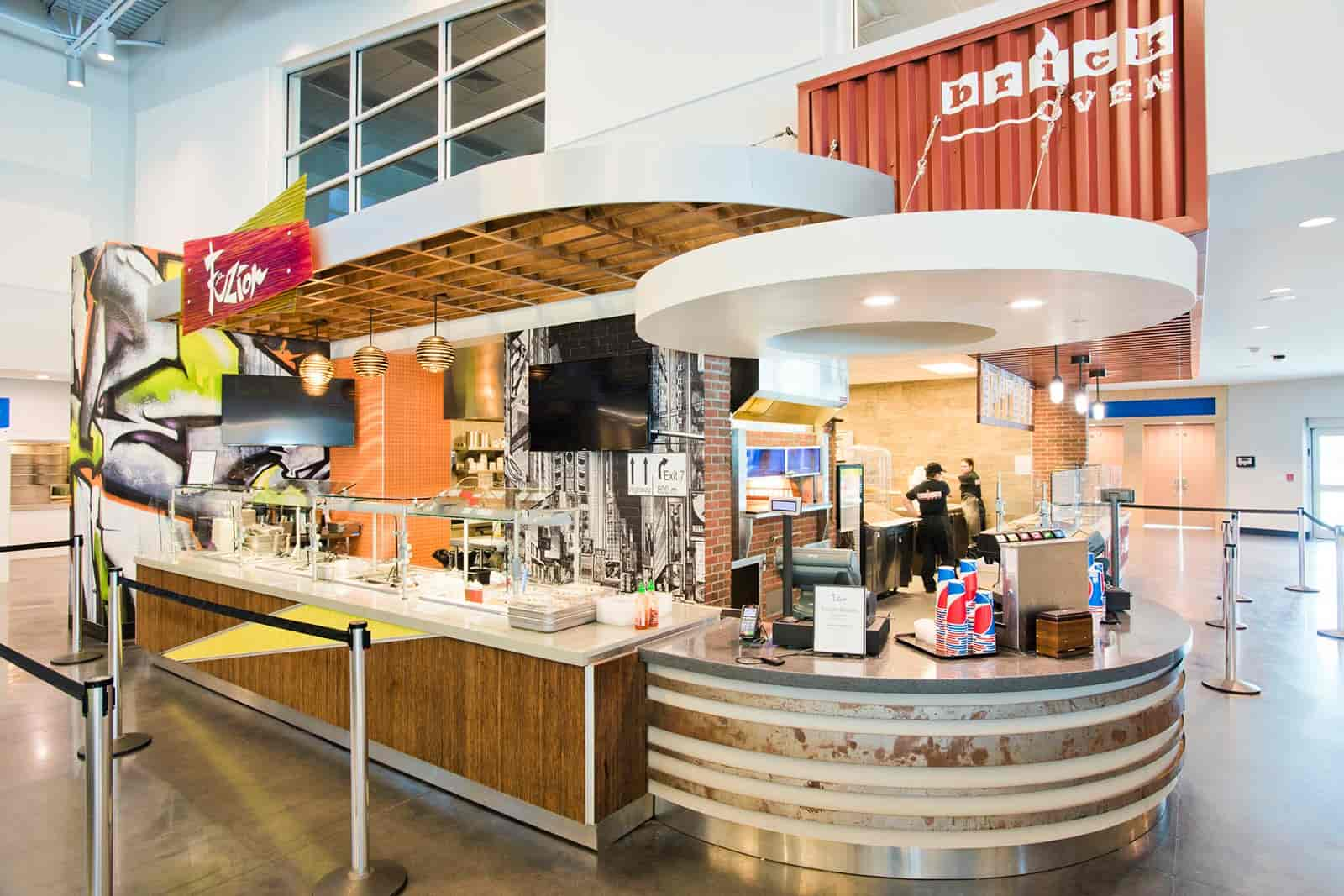 The Brick Oven
Campus Center
Mon - Sat: 11:00 AM - 10:00 PM
Sun: 11:00 AM - 9:00 PM
At Brick Oven you can create your own pizza or go with one of their delicious calzones, meatball subs or chicken parmesan.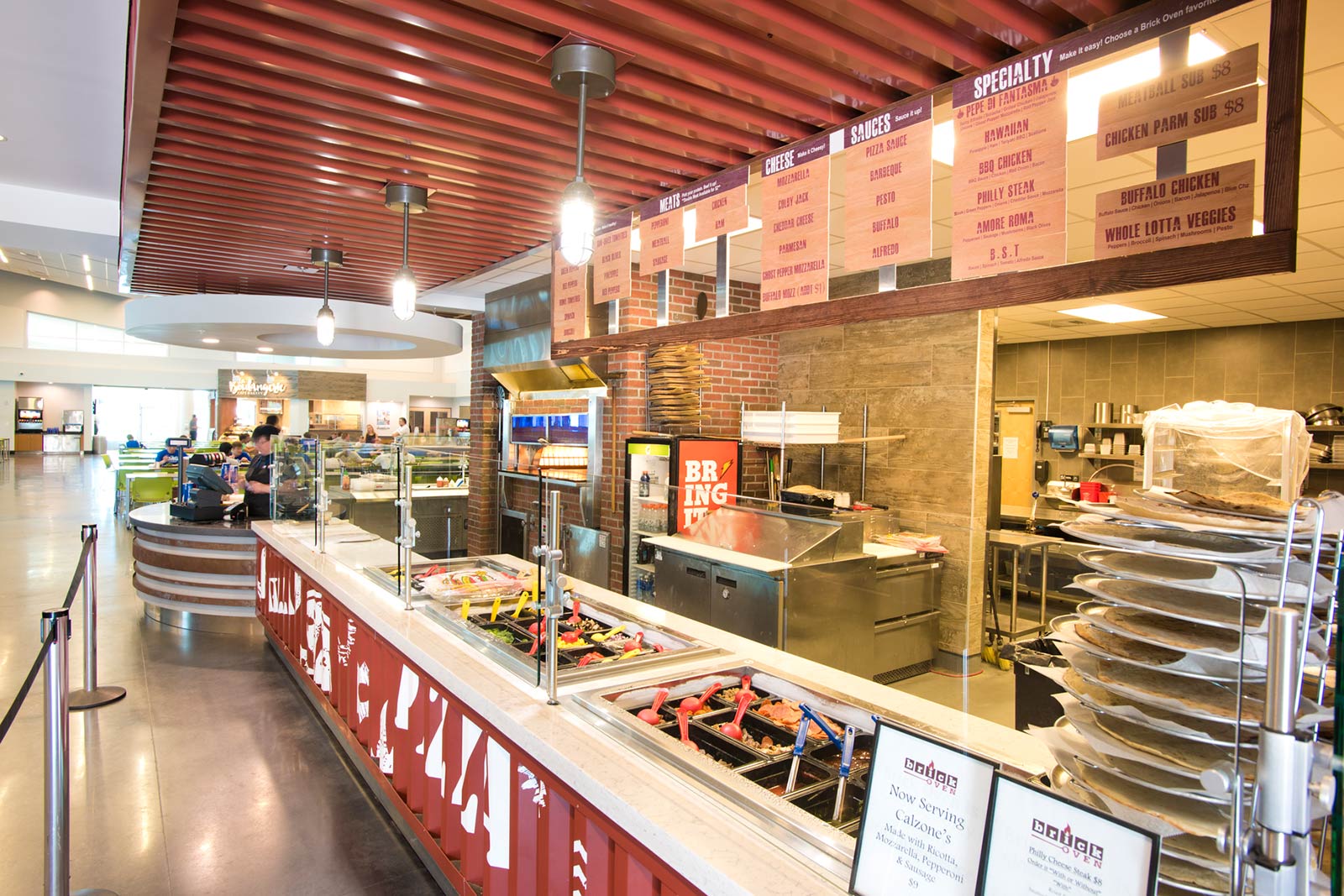 La Boulangerie
Campus Center
Daily: 6:00 AM - 8:00 PM
The La Boulangerie Café and Bakery features an assortment of quick and easy food and drink options, including coffee, pastries and sandwiches.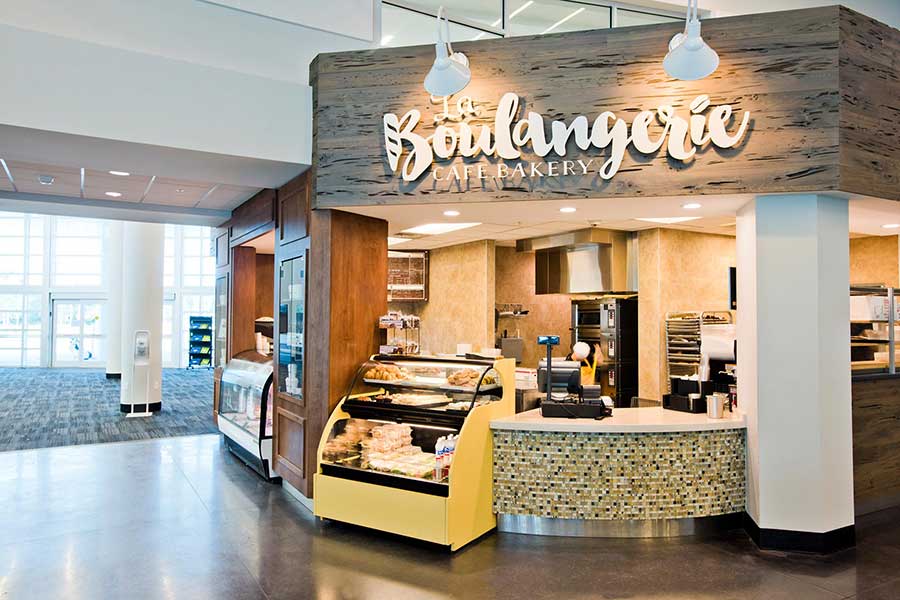 Smoothie King
IMG Academy Stadium
Mon - Thur: 10:00 AM - 4:00 PM
Fri: 10:00 AM - 2:00 PM
Located in the stadium at the IMG Academy field, Smoothie King operates 6 days a week to help support an active and healthy lifestyle.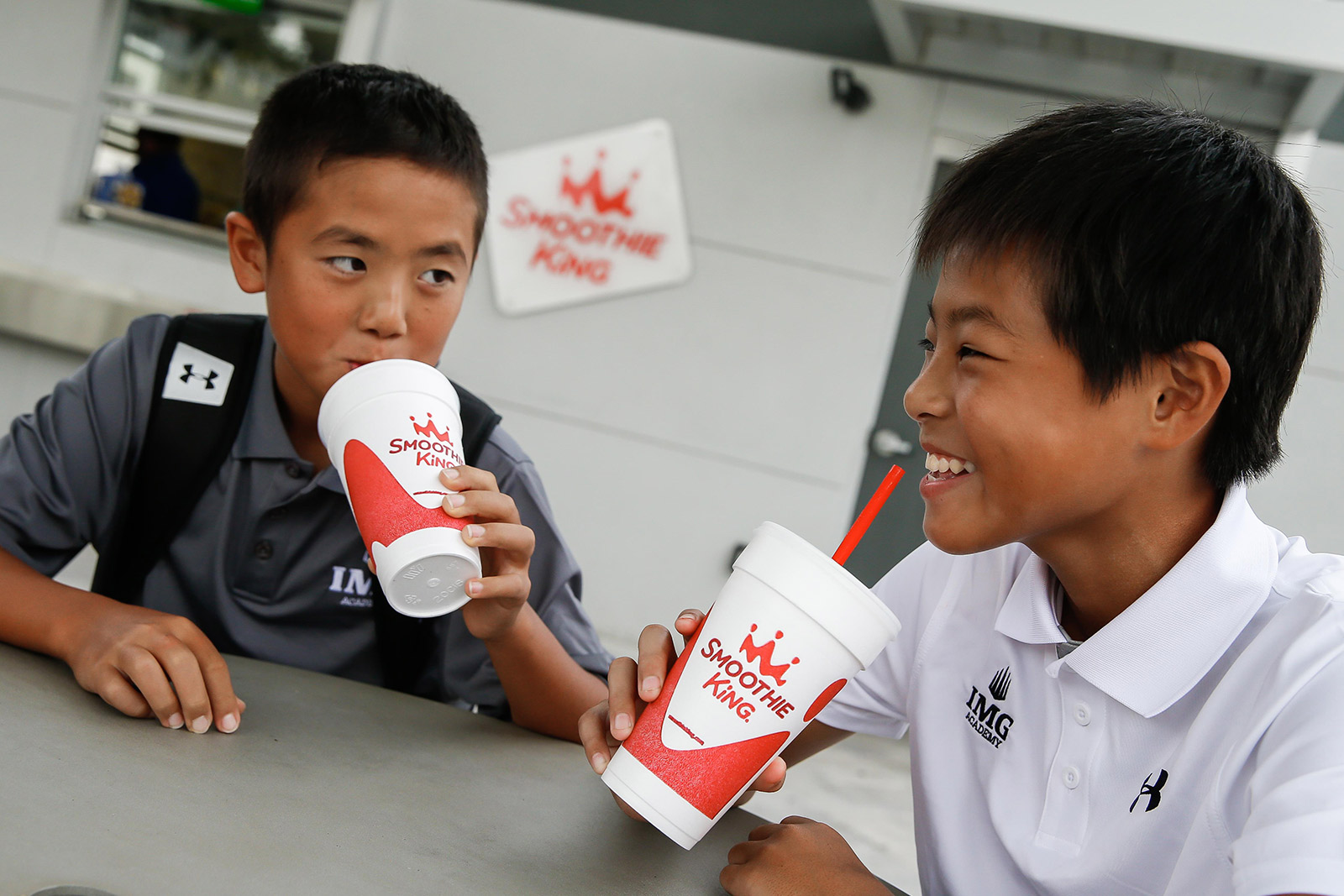 Clubhouse
IMG Academy Club House
Breakfast: 6:00 AM - 8:30 AM
Lunch: 11:00 AM - 1:30 PM
Dinner: 5:00 PM - 7:30 PM
The clubhouse dining room selections give you the chance to eat like an world-class athlete and maximize the benefits of the work you put in at IMG Academy.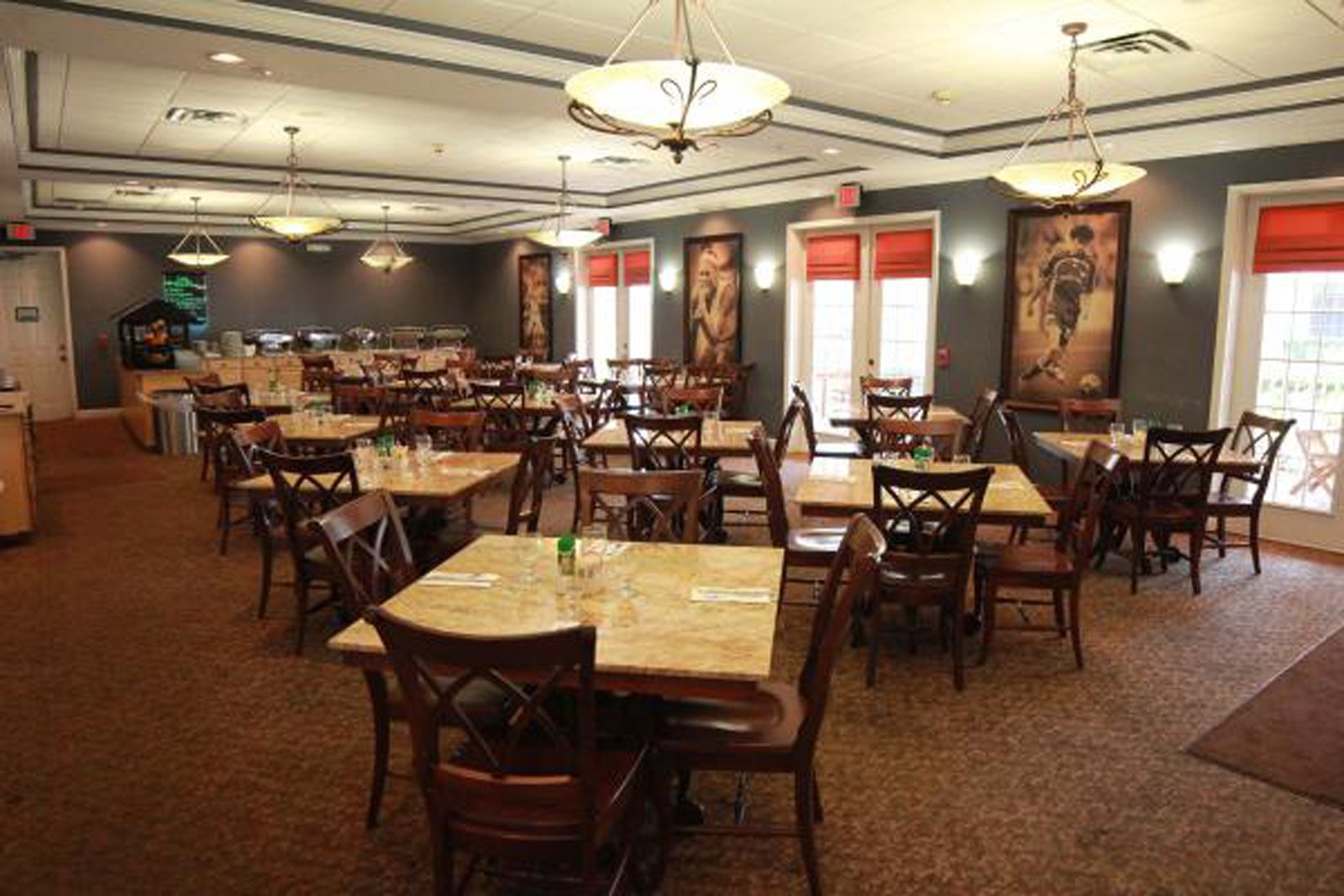 Contact Us & Learn More