2019 NLI Spring Signing Day Ceremony Features 13 IMG Academy Student-Athletes On April 17, 2019, IMG Academy held the 2019 NLI Spring Signing Day Ceremony to recognize 13 student-athletes committing to the next level by signing their National Letter of Intent. Wednesday's event featured Basketball, Golf,  Soccer, and Tennis. Families, teammates, coaches, and friends attended the ceremony held at Legacy Hotel at IMG Academy. Congratulations to this group of student-athletes as well as those who plan to sign throughout the remainder of the signing day period.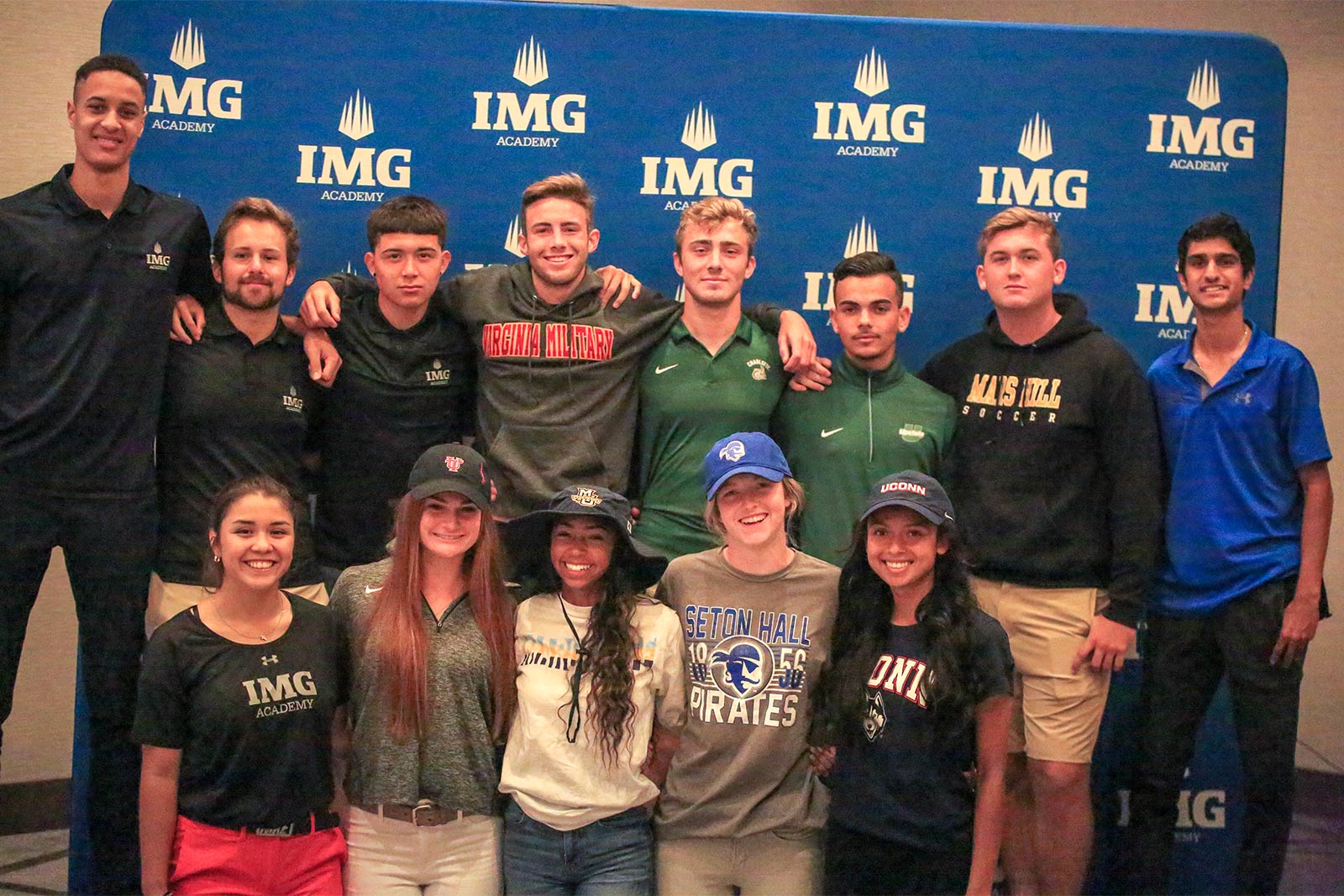 The full list of signees included: 
Basketball:
Jesse Edwards – Syracuse University
Golf:
Agustina Gomez Cisterna – University of Louisville
Trey Wilson – Flagler College
 
Soccer:
Shelby Fountain – Marquette University
Nico Tallarico – University of South Carolina Upstate
Hannah Brian – University of Tampa
Cline Burgess – Mars Hill University
Blair Currie – Seton Hall University
Dawson "Wes" Lorrens – Virginia Military Institute
Kevin Peraza – San Diego State University
Tom Wallis – University of North Carolina Charlotte
Tennis:
Kyra Foster – University of Connecticut 
Keshav Chopra – Georgia Tech
---
Contact Us & Learn More
Request
Consultation
Provide your contact information and one of our experienced advisors will help you select the right program.
By clicking Submit you agree to and have read our privacy policy: Privacy Policy
I am interested in:
Select one option below