2023 IMG Academy Commitment Day: The Next Level Awaits IMG Academy's 2023 Commitment Ceremony represents a culmination of each senior and post-graduate's passion and focus as a student-athlete as well as their dedication to pursing their dreams at the next level. Representing more than 200 colleges, this group of 327 individuals showcased their college colors as they walked across the stage in front of their teammates and friends, coaches and trainers, teachers and advisors, family, and IMG Academy staff. From selfies to snaps to once-in-a-lifetime memories, IMG Academy's Commitment Ceremony is one of the most monumental moments of a student-athlete's career in Bradenton.

From committing to their dreams when they initially stepped foot on campus to being able to announce that they've reached the next level during today's ceremony, IMG student-athletes have the opportunity to become the best version of themselves in sport, in school, and as young adults.
Check out a few of the fast facts from the Class of 2023:
226 D1 commitments - more than 60% of IMG student-athletes committed so far will join a D1 program

36 DII, 54 DIII, 4 NAIA, 7 NJCAA

47 baseball commits (28 DI, 7 DII, 7 DIII, 5 NJCAA)
50 basketball commits (28 DI, 7 DII, 12 DIII, 1 NAIA, 2 NJCAA)
43 football commits (38 DI, 4 DIII, 1 NAIA)
35 golf commits (24 DI, 10 DIII, 1 NAIA)
24 lacrosse commits (18 DI, 5 DII, 1 DIII)
50 soccer commits (33 DI, 9 DII, 6 DIII, 1 NAIA)
46 tennis commits (28 DI, 6 DII, 12 DIII)
32 track & field commits (29 DI, 1 DII, 2 DIII)
6 Ivy League commitments: Harvard, Princeton (2), University of Pennsylvania, Columbia, Cornell
1 service academy commit - Air Force Academy
24 US News top 25 universities and liberal arts colleges
University of Miami commits (8) - the highest of any university

University of Florida (7); University of Maryland (6)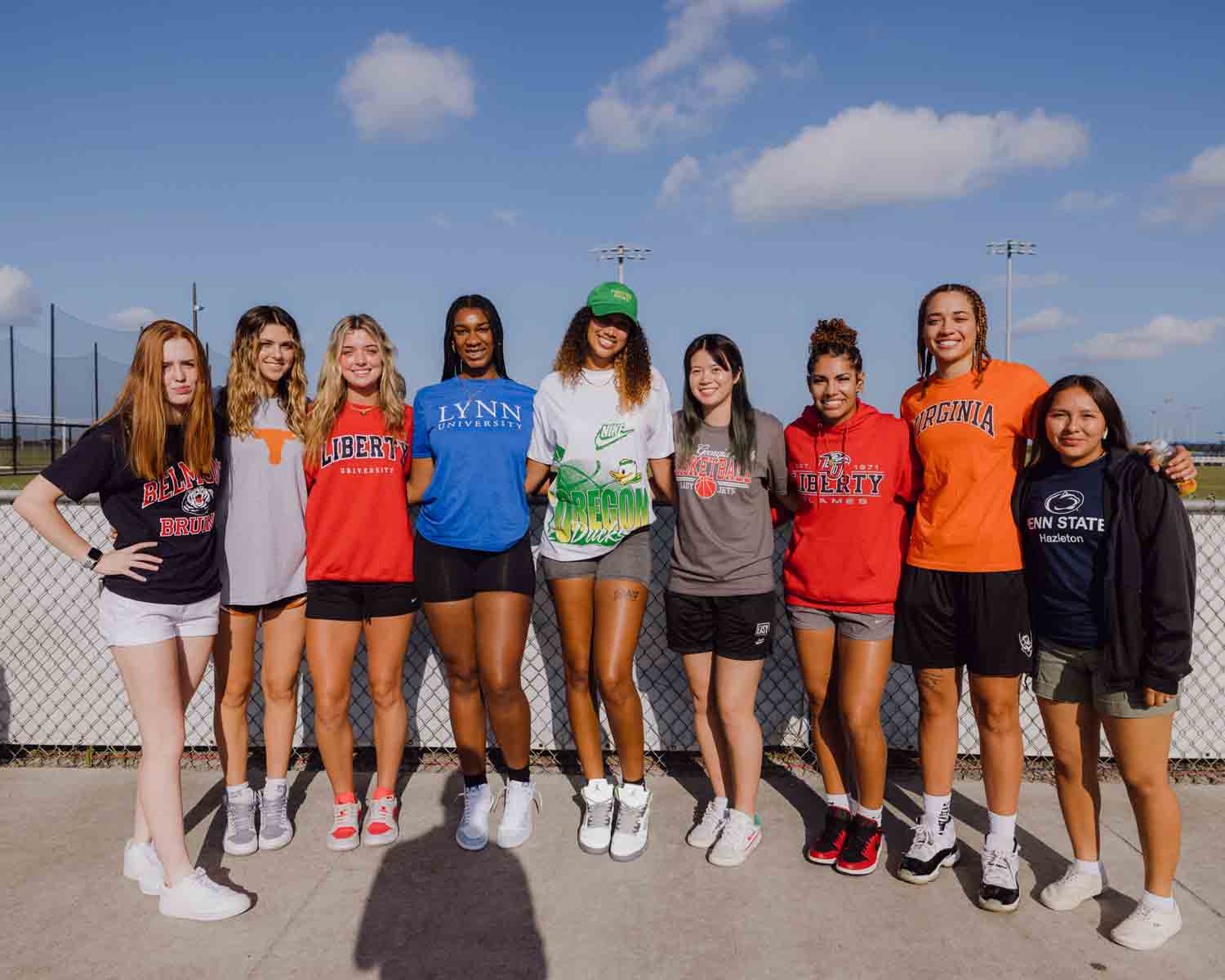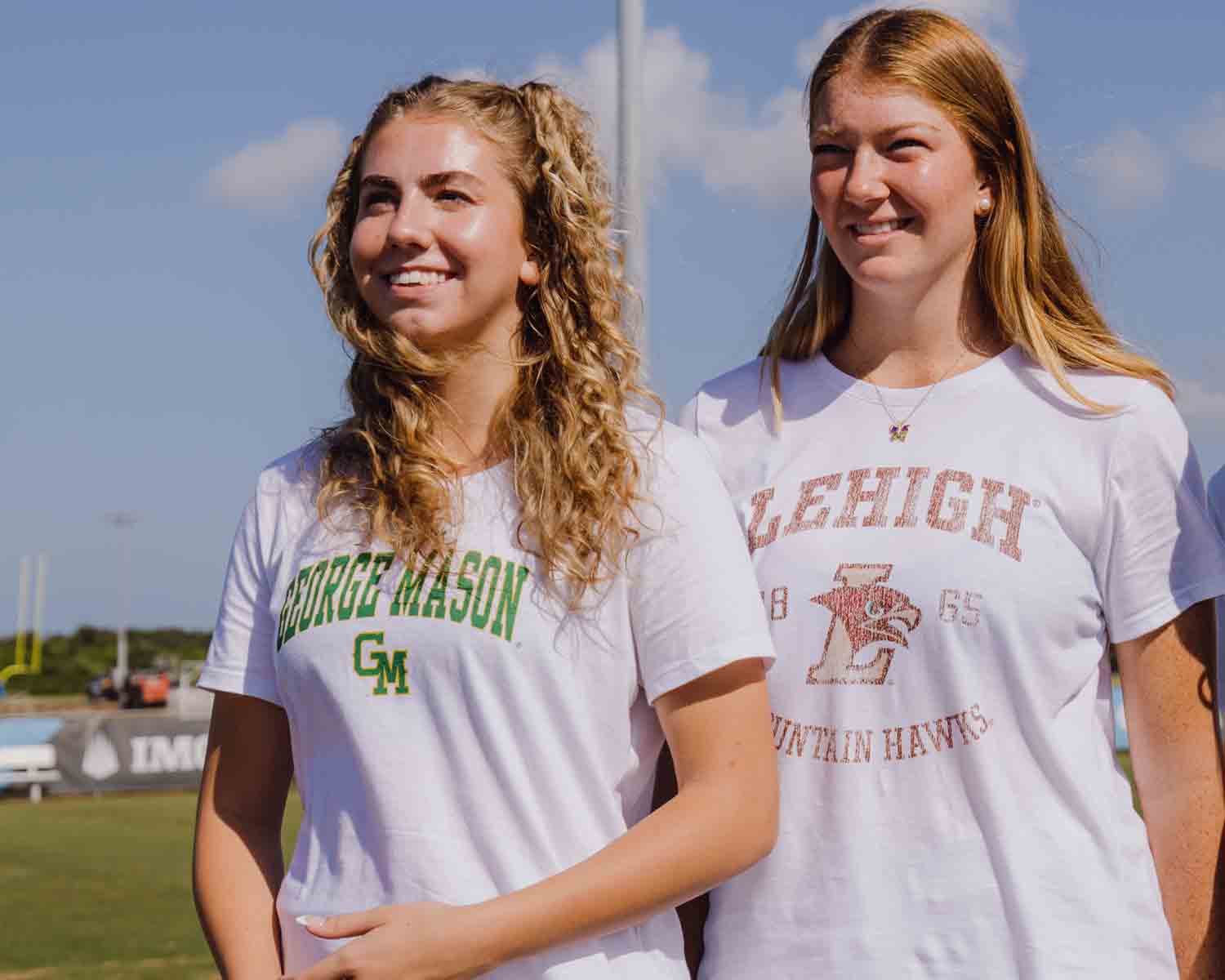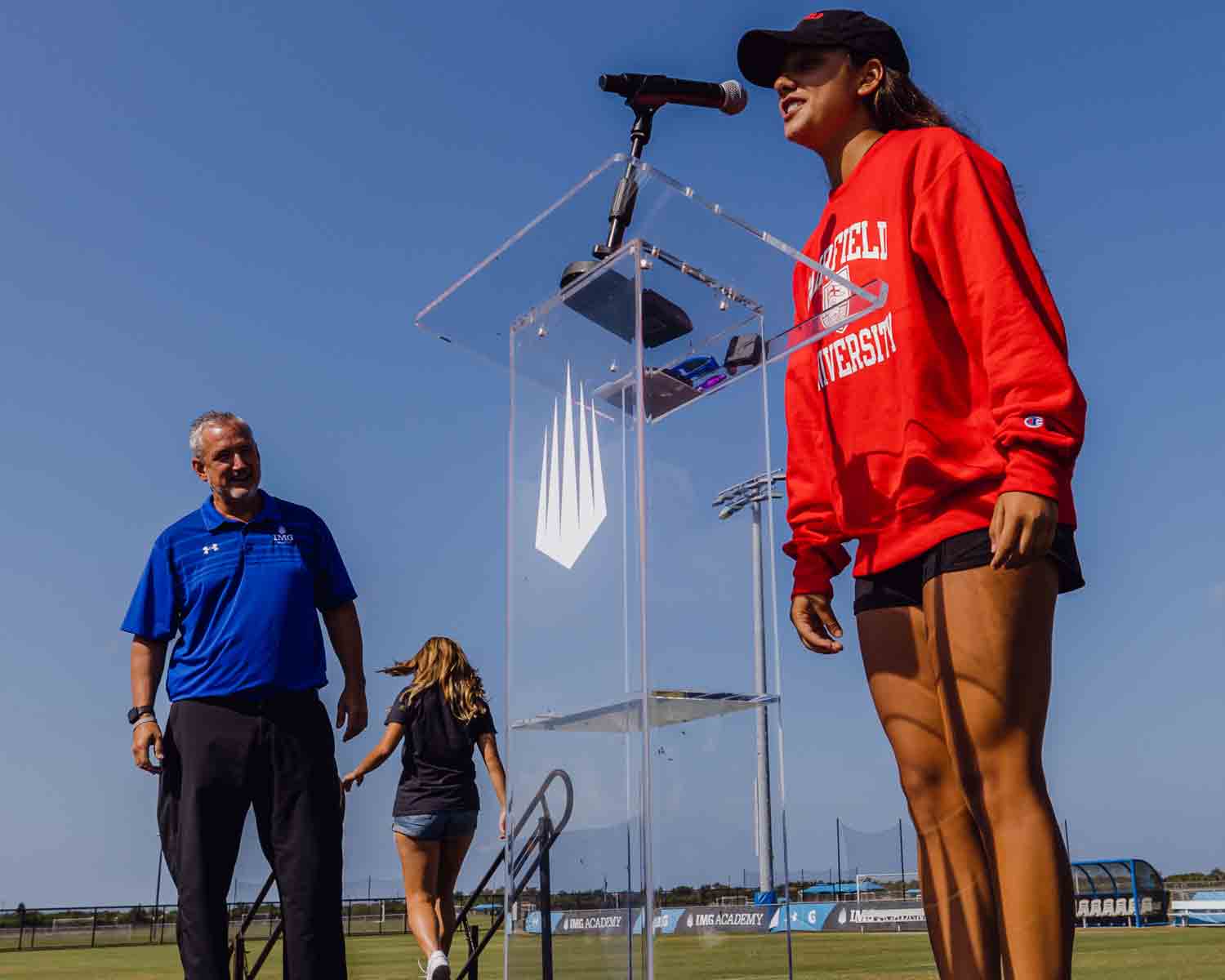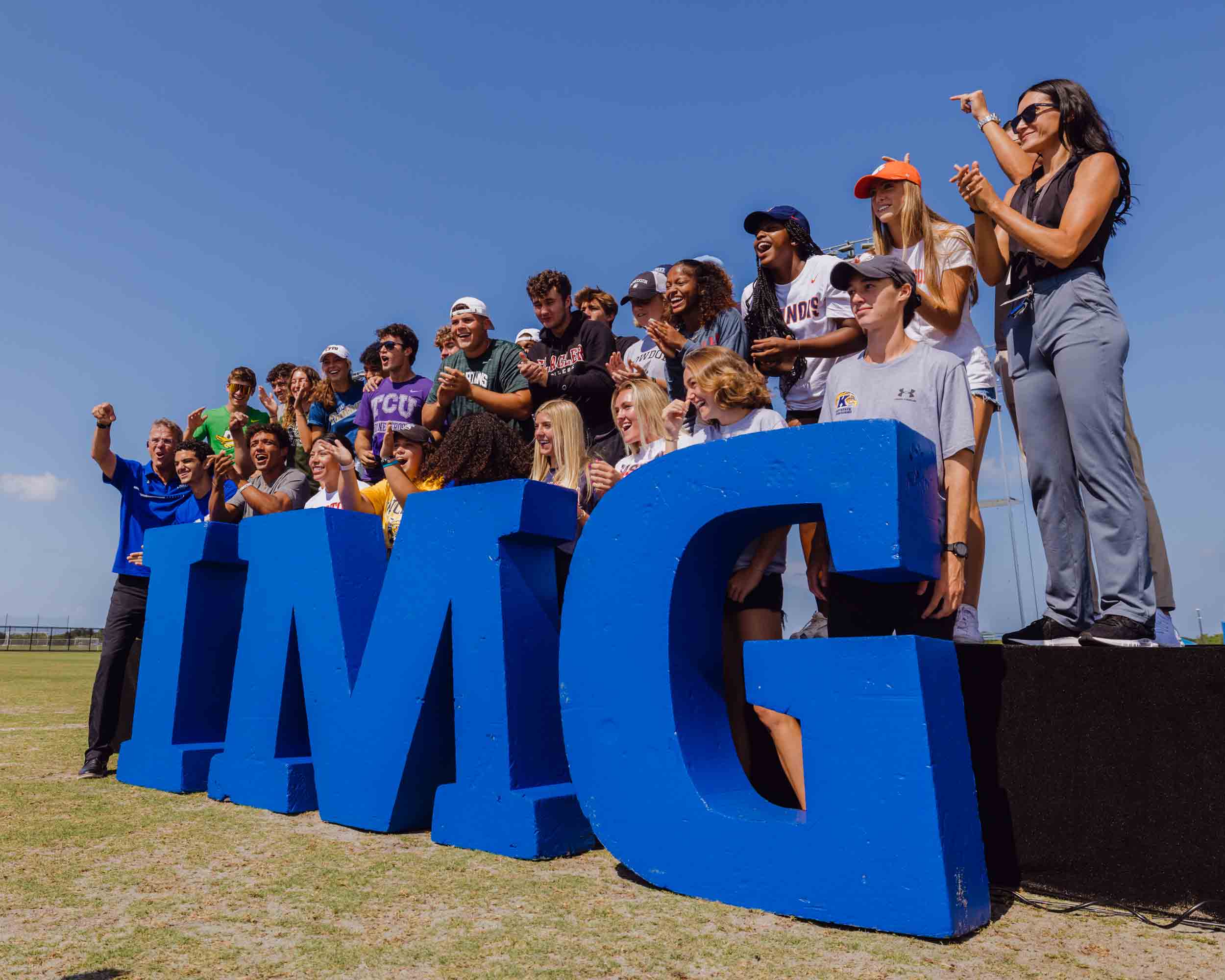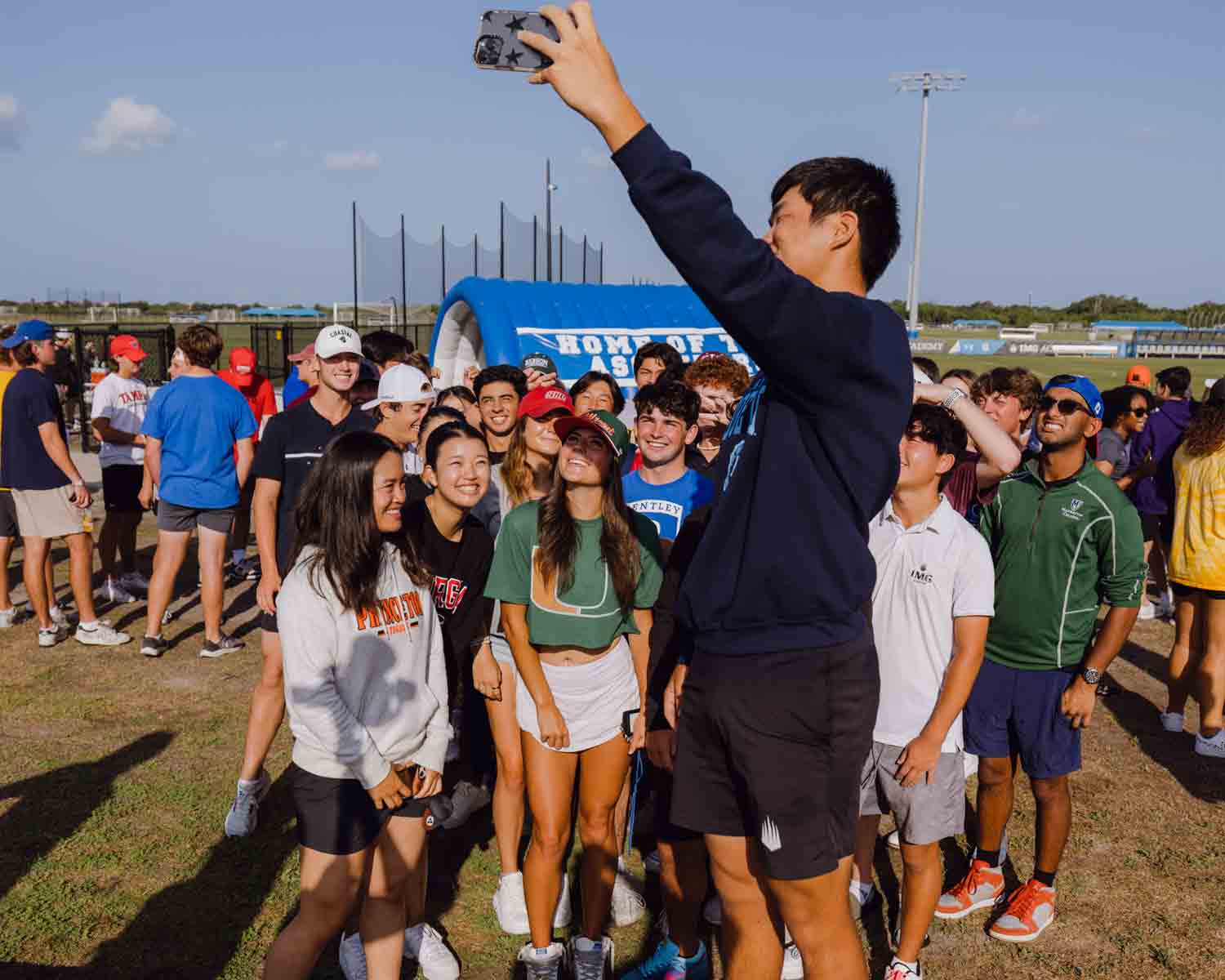 Class of 2023 College Commitments Include:
Air Force Academy
Albertus Magnus College
Alcorn State University
Appalachian State University
Assumption University
Auburn University
Auburn University at Montgomery
Babson College
Babson University
Bard College
Barry University
Bates College
Bellarmine University
Belmont University
Bentley University
Bethel College
Binghamton University
Boston College
Boston University
Bowdoin College
Brandeis University
Bryant University
Bucknell University
Butler University
California Institute of Technology
California Lutheran University
Canisius College
Case Western Reserve University
Case Western Reserve University
Central Michigan University
Chapman University
Chuo University
Clarmont McKenna College
Clemson University
Coastal Carolina University
Colgate University
College of Charleston
Colorado College
Colorado Mesa University
Colorado State University
Columbia University
Cornell University
Davidson College
Denison University
Drexel University
East Carolina University
Eastern Washington University
Elon University
Embry-Riddle Aeronautical University
Emerson College
Fairfield University
Fairleigh Dickinson University
Flagler College
Florida Atlantic University
Florida College
Florida International University
Florida State University
Fordham University
Fresno Pacific University
Furman University
Gardner Webb University
Gardner-Webb University
George Mason University
George Washington University
Georgia Institute of Technology (Georgia Tech)
Goucher College
Harvard University
High Point University
Hillsboro Community College
Hobart and William Smith College
Hofstra University
Howard University
IE University Madrid Spain
Indiana University
Iona University
John Hopkins University
Kansas State University
Kent State University
Lackawanna College
Lafayette College
Laney College
Lasell University
Lehigh University
Liberty University
Limestone University
Longwood University
Louisiana State University
Loyola University, Chicago
Lynn University
Maine Maritime Academy
Manhattan College
Marquette University
Mars Hill College
Mercer University
Michigan State University
Morehead State University
Mount St. Mary's University
Muskingum University
New Jersey Institute of Technology
New York University
Nichols College
North Carolina State University
North Park University
Northeastern University
Northern Illinois University
Nottingham Trent University
Nova Southeastern University
Occidental College
Ohio State University
Oklahoma State University
Palm Beach Atlantic
Penn State University, Harrisburg
Pennsylvania State University
Pennsylvania State University - Harrisburg
Pennsylvania State University - Hazelton
Piedmont University
Plymouth State
Pomona Pitzer College
Princeton University
Professional
Providence College
Purdue University
Purdue University, Fort Wayne
Rensselaer Polytechnic Institute
Returning to Mexico
Rice University
Rivier University
Roanoke College
Roger Williams University
Rollins College
Rome City Institute
Rutgers University
Sacramento State
Sacred Heart University
Saddleback College
Saint Mary's University
San Jose State University
Santa Clara University
Sarah Lawrence College
Seton Hall University
South Georgia Tech College
Southern Illinois University
Southern Indiana University
Southern Methodist University
St. Edward's University
St. John's University
St. Leo's University
St. Mary's
St. Mary's University
State College of Florida
Stetson University
Stevens Institute of Technology
Stonehill University
Syracuse University
Tecnologico de Monterrey
Tecnologico de Puebla
Temple University
Texas A&M University
Texas A&M University, Corpus Christi
Texas Christian University
The Ohio State University
Towson University
Tufts University
Tulane University
Tyler Junior College
Univeristy of Michigan
University at Albany (SUNY)
University of Arizona
University of Arkansas
University of California, Berkeley
University of California, Davis
University of California, Irvine
University of California, San Diego
University of Chicago
University of Detroit Mercy
University of District Columbia
University of Florida
University of Georgia
University of Hartford
University of Hawaii
University of Hawaii at Manoa
University of Hawaii Manoa
University of Illinois
University of Iowa
University of La Verne
University of Louisville
University of Maine
University of Maryland
University of Massachusetts Lowell
University of Miami
University of Michigan
University of Mississippi
University of Nebraska
University of Nevada, Las Vegas
University of North Carolina
University of North Carolina, Chapel Hill
University of North Carolina, Charlotte
University of North Carolina, Greensboro
University of North Carolina, Wilmington
University of Oklahoma
University of Oregon
University of Pennsylvania
University of Redlands
University of Rhode Island
University of Richmond
University of San Diego
University of South Alabama
University of South Carolina
University of South Florida
University of Southern California
University of Southern Indiana
University of Tampa
University of Texas
University of Texas Permian Basin
University of Texas, Permian Basin
University of the Pacific
University of Toronto
University of Virginia
University of Washington
Valparaiso University
Virginia Tech University
Virginia Wesleyan University
Wagner College
Webber International
Webber International University
Wesleyan University
Wheaton College
Wichita State University
Wilmington University
Wofford College
York College of Pennsylvania
ABOUT IMG ACADEMY
IMG Academy is the world's leading sports education brand, providing a holistic education model that empowers student-athletes to win their future, preparing them for college and for life. IMG Academy provides growth opportunities for all student-athletes through an innovative suite of on-campus and online experiences:
Boarding school and camps, via a state-of-the-art campus in Bradenton, Fla.
Online coaching via the IMG Academy+ brand, with a focus on personal development through the lens of sport and performance
Online college recruiting, via the NCSA brand, providing content, tools, coaching and access to a network of 40,000 college coaches