CareWear Teams Up with IMG Academy as Official Sponsor & Exclusive Wearable Light Therapy Provider CareWear® has been named an Official Sponsor of IMG Academy for its Wearable Light Therapy products. With the multi-year deal, CareWear becomes the latest therapeutic modality offered to athletes training at IMG Academy. CareWear is available for purchase at the IMG Academy Bookstore and ShopIMG.com.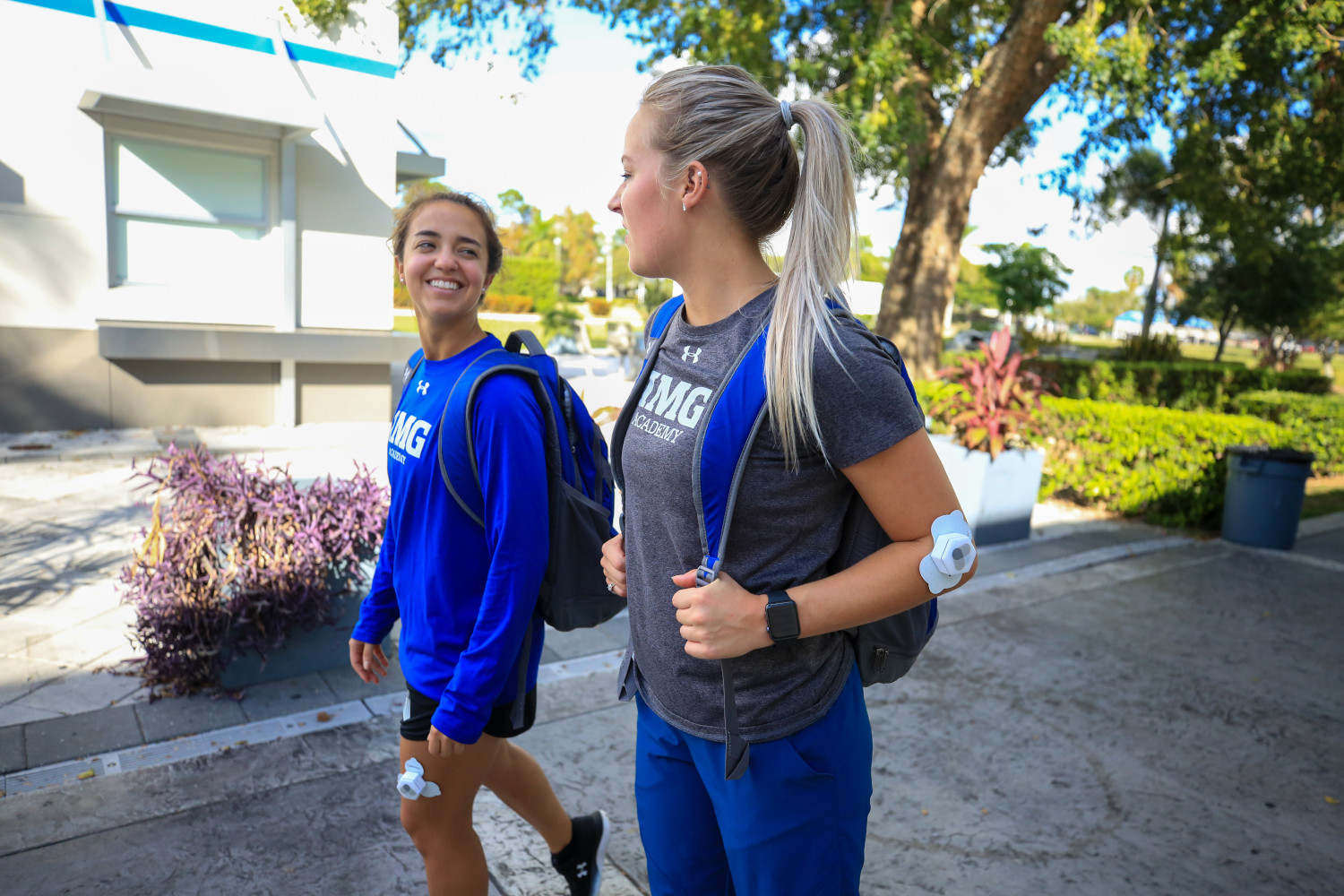 "We are always looking to provide our athletes access to the most cutting-edge technology to maximize their performance and recovery," said Jared White, Head of Athletic Training, IMG Academy. "CareWear is portable and easy-to-use, and we're looking forward to all of the athletes who train here being able to use the product to speed up recovery." 
CareWear has developed the first wearable, wireless printed light patches for athletes, prosumers and consumers. CareWear's light patches are designed to relieve pain, decrease inflammation, accelerate recovery, and improve performance while reducing the likelihood of injury from overuse and muscle fatigue as demonstrated in published research. CareWear's medical grade products are FDA registered and available without a prescription, offering a safe, affordable, drug-free therapy solution. Rather than restricting treatments to a clinic or training room, injury and pain relief is now mobile and can be completed during training, at home, or on-the-go in as little as 30 minutes per day.
"CareWear is excited to partner with IMG Academy as their Exclusive Wearable Light Therapy Provider," said Dr. Chris Castel, CareWear CEO-CTO.  "Our wearable light patches allow the athlete to train harder and recover faster, while reducing the potential for overuse injury and reinjury. Now we can supply this leading-edge technology – used by professional sports teams – directly to IMG Academy athletes. We're excited to be working with IMG Academy at the forefront of athletic training and performance." 
CareWear joins a growing list of IMG Academy sponsors that includes the likes of Gatorade, Under Armour, SPRI, TimTam, Xenith, and Dunlop. Learn more about all IMG Academy sponsors by clicking here.